I won't lie, when TikTok first arrived on the scene, I was a tad skeptical like most.
Slightly erratic, noisy and ever competitive, it felt like something I had to wrap my head around… instead of actually wanting to.
In recent months however, I've been won over by its charm and have found myself turning to it not just for creative inspiration but to expand my knowledge and learn a few tricks too…
(You can find me on TikTok here FYI)
With that in mind, I thought it was about time that I introduced you to some favourites. From the language experts to the gardening gurus, here are my favourite TikTok accounts to follow…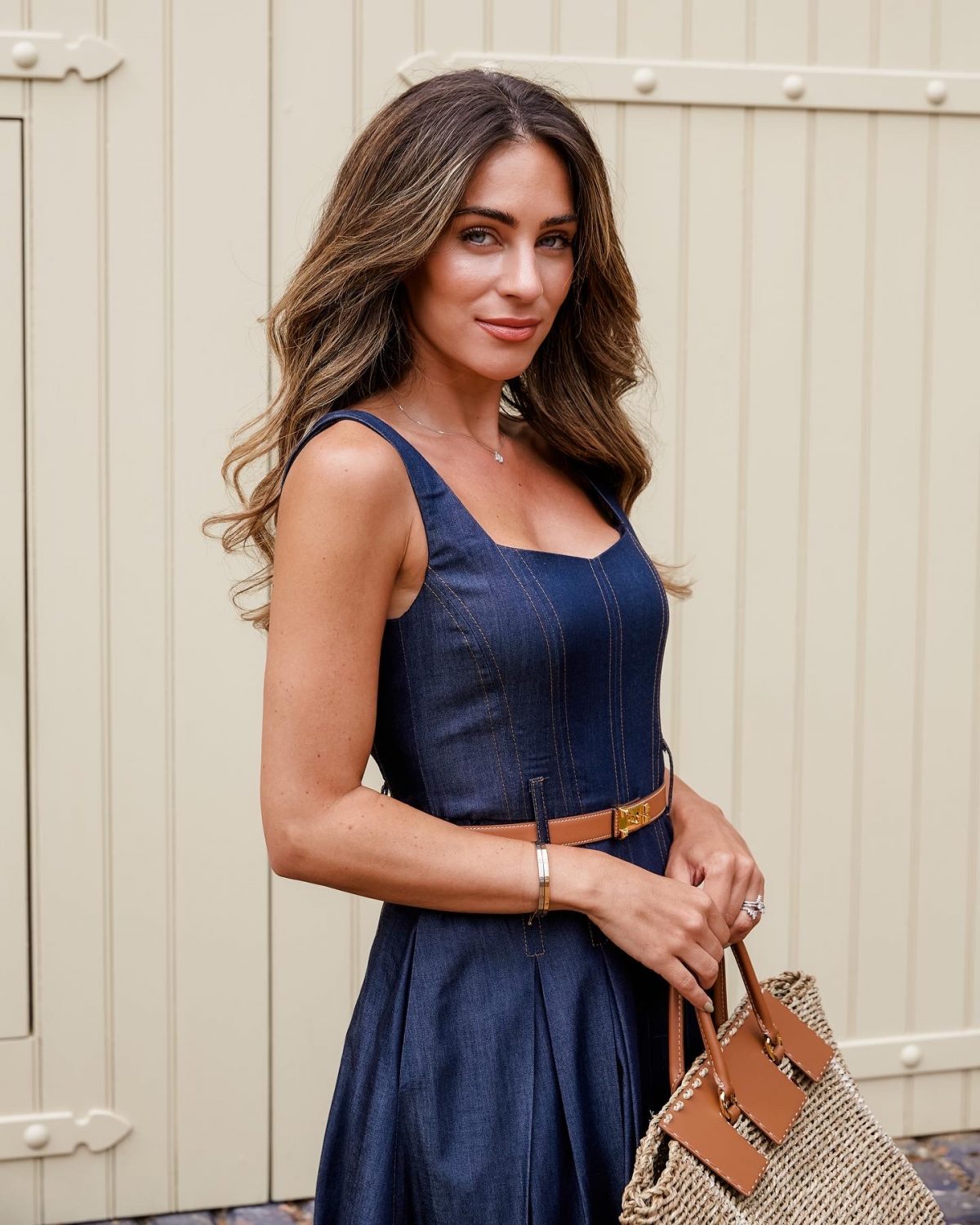 @english.with.lucy
Even though I was born and raised in England, I'll be the first to admit that the English language catches me off guard on a regular basis! Which is why Lucy's account is one of my all-time favourites. Not only does she teach us how to pronounce the English language correctly but she does so in such an accessible manner – It's genuinely fascinating!
@english.with.lucy
@rosielondoner
I have so much time for Rosie's content. Not only does she provide charming pockets of feel-good escapism but her voice is so soothing too – it's like being served mini meditations every time she appears on my feed!
@rossidwoods
Quite frankly, hilarious. You're welcome, in advance!
@pizzathequeen
Don't get me wrong, no saucisse will ever compare to my boys but oh my goodness Pizza and Sizzle make my heart so happy! If Proud Sausage Dad energy is what you're seeking, look no further. Every post is pure joy.
@gstaadguy
If ever you need a pick me up, watch Gstaad Guy's video titled 'Fantastique' and you will see why he's made the list. Not afraid to take the mick in a big way, he cracks me up. Ahhh fantastique!
@lexnicoleta
Ah Lex! The original Coastal Grandmother and inspiration behind my Country Grandmother aesthetic! Not only does Lex show us how to well and truly lean into a lifestyle (not to mention manifest the aesthetic of your dreams!) but she does so with a smile on her face and isn't afraid to laugh at herself in the process!
@french.canadian.nicolas
Discovering Nicolas's account was the reason I started taking TikTok more seriously because oh my goodness, I have learnt so much from his feed! Not only does he help us to learn French in a more accessible way but importantly, he shows us how to pronounce French words like a French native (as opposed to my current style – Brit attempting French badly, abroad!)
@lucychallengerofficial
If you've ever wondered how to get into a sports car gracefully or find yourself desperately trying to recall the scene in Titanic when confronted with an excessive amount of cutlery at a friend's dinner party, Lucy's account has you covered! An expert in all things British etiquette, it's a great one to scroll through before heading anywhere fancy!
@lucychallengerofficial 
@katie.and.the.snoots
Katie's account is both heartwarming and heartbreaking in equal measure. Taking you behind the scenes at a dog shelter that she works at in the States, she introduces us to gorgeous dogs that have experienced hell and how she slowly but surely regains their trust over time.
@apwasiwine
From how to hold a champagne glass properly to how to say no to drinks politely, if you're into your alcoholic beverages, this is a good'un!
@apwasiwine
@julius.roberts
Julius makes me want to order a camp stove asap and set up shop in the greenhouse for good! Sharing nutritious recipes and easy-to-follow cooking guides from his kitchen garden, I find myself browsing through his feed when I'm in need of some cooking inspiration.
@afternoonteajane
Are you a miffy or a tiffy? Is it pronounced scone or scon(e)? What does one wear for tea at Buckingham Palace? Afternoon Tea Jane is the Queen of tea party etiquette and has the most endearing chuckle every time she shares her secrets!
@maybetasmin
Dare I say it but I've saved the best 'til last. Tasmin's account has the whole team howling. I'll let you go and investigate – I have a feeling you're going to love her – but I find myself going out of my way to find her most recent posts!
I'd love to hear who you follow on TikTok so let me know in the comments below!
Want to know my favourite home and interior accounts? Take a look here.
Lydia x