As Mark Twain famously said, "there is no such thing as a new idea" and when it comes to home and interior inspiration, I couldn't agree more.
In fact, one of my favourite things about making a home, a home is the permission it gives me to scroll down Instagram-shaped rabbit holes on the hunt for beautiful design that I can take inspiration from… then tweak with a little Millen-Gordon twist of my own!
With that in mind, I thought I'd honour my favourite home and interior accounts below, in case you happen to be on the hunt for some design inspo too! I warn you now, many an hour can be lost scrolling through these feeds but their content makes it worth it if you ask me, so enjoy!
---
Be it her beautiful snaps of freshly picked flowers and colourful harvests from her kitchen garden, or her amusing descriptions of randy chickens and the most fashionable geese I've ever seen (scroll back to February 2021 to see what I mean!), Irene's account of life in her 500-year-old Cotswolds Manor House is escapism at its finest. Moody and organic and wholesome and rich, her use of imagery is captivating too.
Instead of perfectly curated captions to sit alongside images of perfectly curated rooms, what I love most about this account is that it takes you inside the mind of one of the UK's leading architects. Complete with lengthy descriptions and ramblings about the thought process behind his design, every caption draws me in, the attention to detail is exquisite and the images of transformed houses speak for themselves.
Oh how I adore the content this woman puts out. Paula's home reminds me of a modern day Bridgerton set (in the best possible way) and her use of seasonal colour that's timed to perfection as the year unfolds, never fails to put a smile on my face and fill me with joy. I warn you now, you'll want to stock up on baking ingredients before following her though because along with mastering British countryside living, she's also mastered the art of the Great British bake! 
Thyme
@thyme.england
Ali and I have been going to Thyme for years now and it is without a shadow of a doubt, one of my favourite places to escape to each year. Which is why I find myself gravitating towards their account between trips, to satisfy my cravings and get my Thyme fix. (Calm down Lydia, I know..!) Living up to its description as a village within a village, their feed is the perfect account to scroll through whilst curled up on the sofa, if you're looking to immerse yourself in the truly beautiful world that is English countryside, nature and conservation… without going outside that is!
If I'm being honest, it's only recently that my understanding of the role art plays in a home has developed and I feel like Camilla's feed has helped to encourage that awareness. Not only are her designs elegant – a good one to turn to if you're looking for ideas that will stand the test of time – but her breakdown of why she's chosen certain pieces and where she seeks inspiration from, has made the topic of art more accessible for me personally.
I couldn't create a top favourite home and interior accounts to follow and not include my own interior designer could I!? Whilst I know I'm bias, in my opinion Lauren brings traditional English design into the twenty first century and has a knack for making rich colour palettes feel timeless and calm. Her designs have bought so much joy to our home that I'm forever looking at her account for inspiration whilst we gear up for the second phase of the renovation. 
Emma's style is centred around longevity and sustainability so for me, it's my go-to for timeless design inspiration. The queen of stripping it back without losing character, it's a good account to scroll through before any upcoming spring cleans.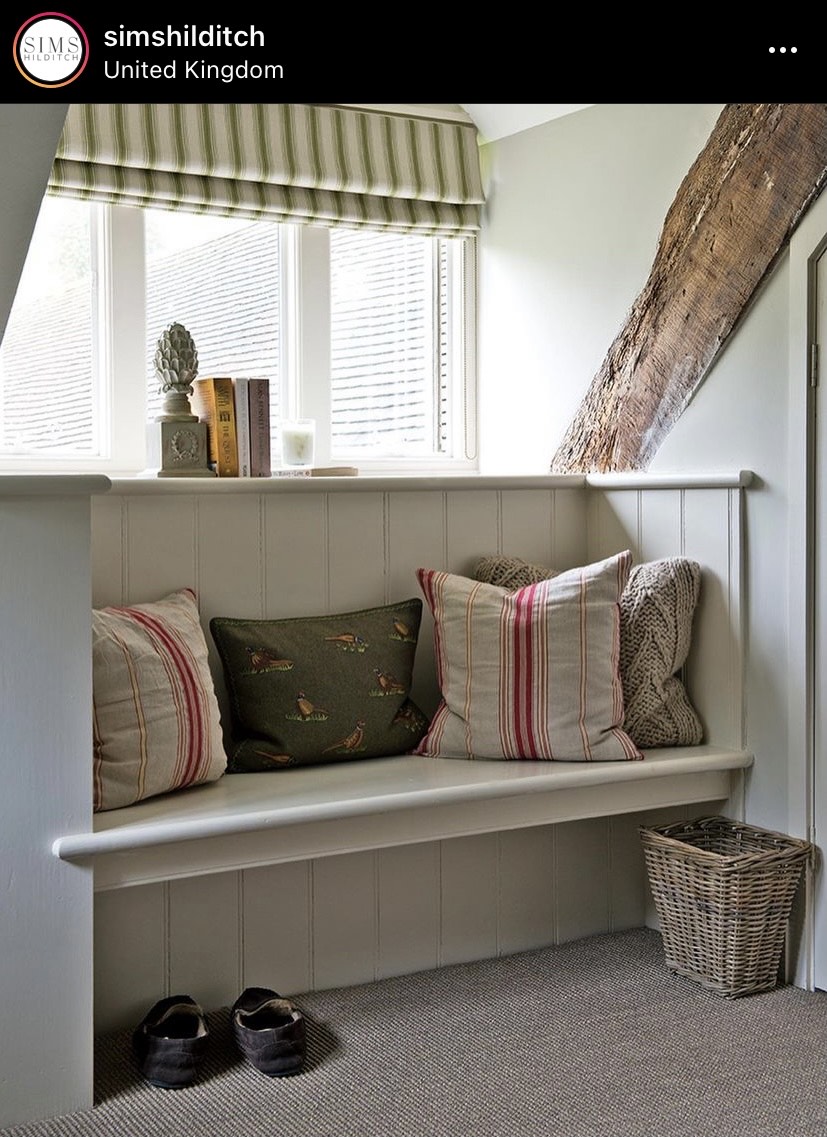 'Elegant, contemporary English living' at its finest, Sims Hilditch takes you behind the scenes of some of the UK's grandest countryside manors and transforms what could be dark, ancient spaces into rooms that ooze character and light. Breathing life back into buildings that are quite frankly the dream, I am forever screenshotting her designs and trying to hunt down featured accessories!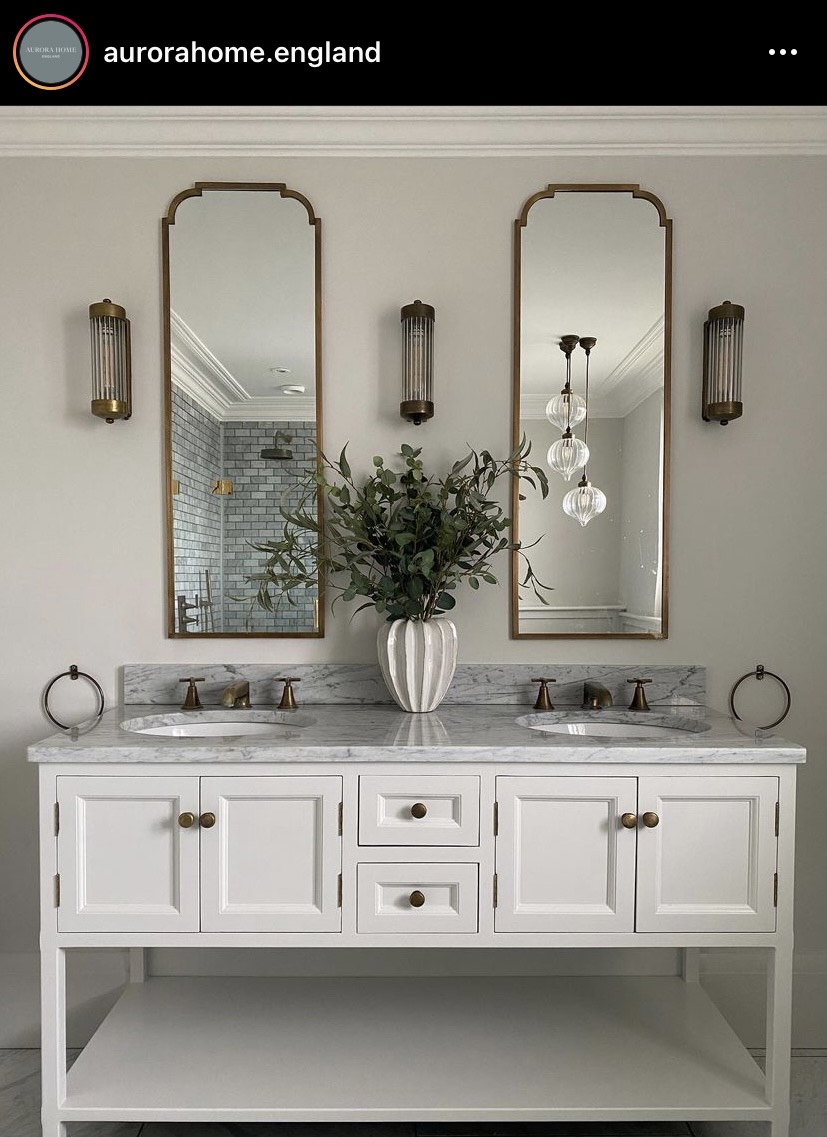 If you read my guide to the potting shed essentials you need this spring, you'll know how much I love spending my pennies at Aurora Home so the fact that their Instagram account is essentially snaps of Founder Debbie's personal interiors, makes me a very happy lady because it's quite simply, stunning. Unlike some of the other accounts I've featured here, Debbie keeps her walls neutral and light, allowing her homeware to do the talking instead and the results are sheer perfection, if you ask me. 
Though it's not technically a homes and interiors account, Daylesford are forever sharing behind the scenes snaps from their Cotswolds farm and shop that always inspire new ideas, be it in the home or outdoors. With an ethos rooted in sustainability, health and nature, their stunning images of wildlife encourage me to appreciate what's on my doorstep and snaps of beautifully laid tables or bed linen always come hand-in-hand with wellness advice.
This account has definitely inspired a few conversations with Ali about getting stables for my imaginary ponies in years to come (!) and will have you dreaming of vaulted ceilings and oak framed outbuildings in no time, I'm sure. Their constructions genuinely take my breath away and are living proof that big houses can still look inviting and warm.
Finally, epitomising all things modern countryside living, Cotswold Interior is my go-to for cosy cottage charm and to discover some of the UK's most inviting properties, not to mention talented designers. Putting the spotlight on unique spaces in and around the Cotswolds, it's a must-follow if 'British cottage-chic' is the look you're going for!
I'd love to know if I'm missing out on others though so let me know your favourite home and interiors accounts below!
Lydia x