zinging things – aquazinger review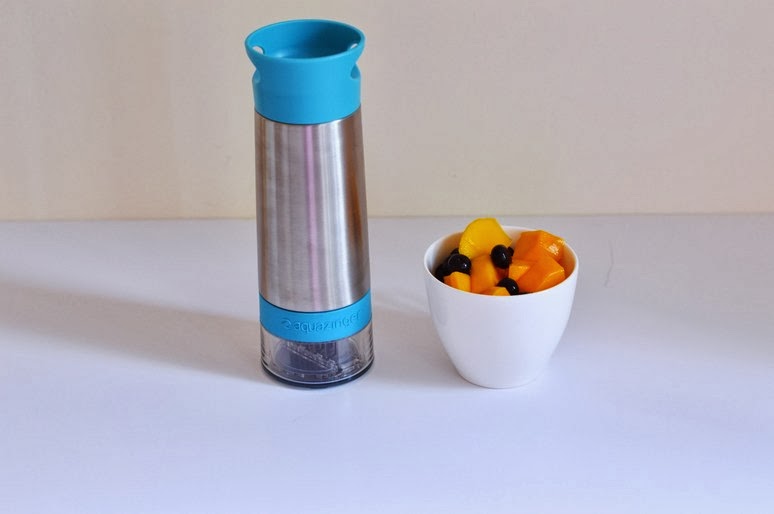 18th February 2014

AquaZinger – c/o ZingAnything Alongside reviewing the CitrusZinger (see post here) I was also sent the AquaZinger to have a fumble with. I'm not someone who finds it particularly difficult to consume my recommended daily amount of water and some. Water doesn't offend me and I'm situated in close range of the office bathroom, but I know for some that it isn't such an easy task. Where as with the Lemon infused water there were numerous health benefits, fruit infused water is mainly aimed at promoting the choice of water over fizzy, sugary drinks. Not getting enough water more often that not results in dehydration which is a main cause of headaches, joint pain, weight gain and overall illness. We've all got those friends who eat endless fast food meals, drink no water whatsoever and party all day every day while maintaining gorgeous skin, but for the most of us this isn't possible. The benefits that drinking more water will have on your skin such as acne, psoriasis and eczema reduction, flushed toxins and reduction of sunken eyes and dark circles, are reason enough to pour yourself a glass right now. But if the taste of water just doesn't do it for you the AquaZinger really is your best friend. Easy to use and endless combinations to try, there isn't many excuses left not to. Just pop your combination of fruit in the bottom of the Zinger, twist it back onto the main body which will mangle up the fruit, add ice and cold water, give it a little shake and pop it in the fridge to steep for a while. The longer you leave it, the stronger the taste and once it's ready just poor it into a glass and enjoy. You can even make it look like a […]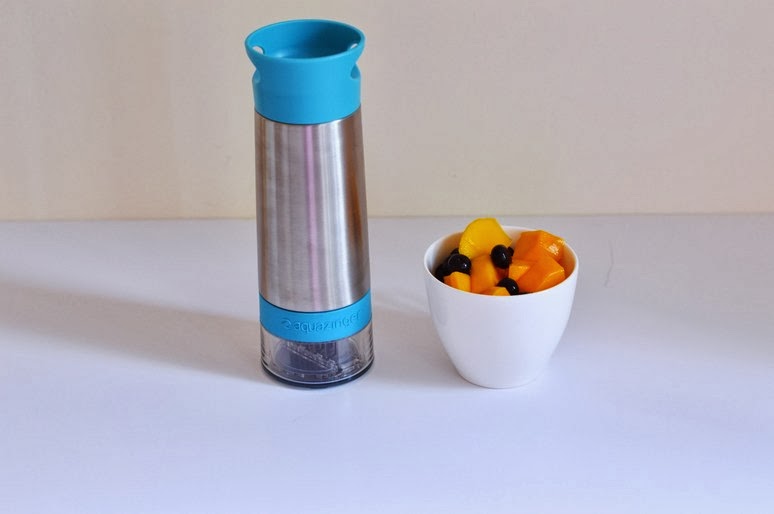 Alongside reviewing the
CitrusZinger
(see post
here
) I was also sent the
AquaZinger
to have a fumble with. I'm not someone who finds it particularly difficult to consume my recommended daily amount of water and some. Water doesn't offend me and I'm situated in close range of the office bathroom, but I know for some that it isn't such an easy task.
Where as with the Lemon infused water there were numerous health benefits, fruit infused water is mainly aimed at promoting the choice of water over fizzy, sugary drinks. Not getting enough water more often that not results in dehydration which is a main cause of headaches, joint pain, weight gain and overall illness.
We've all got those friends who eat endless fast food meals, drink no water whatsoever and party all day every day while maintaining gorgeous skin, but for the most of us this isn't possible. The benefits that drinking more water will have on your skin such as acne, psoriasis and eczema reduction, flushed toxins and reduction of sunken eyes and dark circles, are reason enough to pour yourself a glass right now. But if the taste of water just doesn't do it for you the
AquaZinger
really is your best friend. Easy to use and endless combinations to try, there isn't many excuses left not to. Just pop your combination of fruit in the bottom of the Zinger, twist it back onto the main body which will mangle up the fruit, add ice and cold water, give it a little shake and pop it in the fridge to steep for a while. The longer you leave it, the stronger the taste and once it's ready just poor it into a glass and enjoy. You can even make it look like a sorry excuse for a cocktail like I have done above it you really want to.