yoga in the clouds with alpro
25th March 2015

Whilst I'm sure most of you slept off Saturday's shenanigans, Ali and I were up at the crack of dawn (that's 5am) awaiting a car to drive us all the way from our home in rural Buckinghamshire to the center of London. We pulled up outside of the tallest building in Western Europe, The Shard at about 7:30am and dropped into a little cafe to wake ourselves up a bit before heading 72 floors up into the clouds (or crisp blue skies and sunshine which was so perfect and un-British all at once). We were joined by lots of lovely bloggers including the babe that is Carly Rowena who is always a friendly face I look out for at Health & Fitness events. Once we'd taken in the sheer beauty of the view from the 360 degree glass walls which enclosed us up in the sky, talented yoga instructor Amy Slevin put us through out flexibility paces with 26 Yoga moves to represent to 26kcal in Alpro's new unsweetened almond milk, which was the reason we were all there. Of course, Ali and his 6 pack put us all to shame (except for Amy of course) with his core abilities, performing "The Crow" like he'd been doing it for years haha! Once we'd finished we were treated to a banquet breakfast full of delicious smoothies, warm bowls of porridge as well as crepes and flapjacks that completely rocked my breakfast world. Whilst we indulged (although it was all so healthy you can hardly call it that) we got to Speak to Vogue's top health & Well-being expert, Calgary Avansino all about healthy eating and plant based diets. This was quite a privilege for me as Calgary's articles were a factor in the introduction of health & fitness to my blog. […]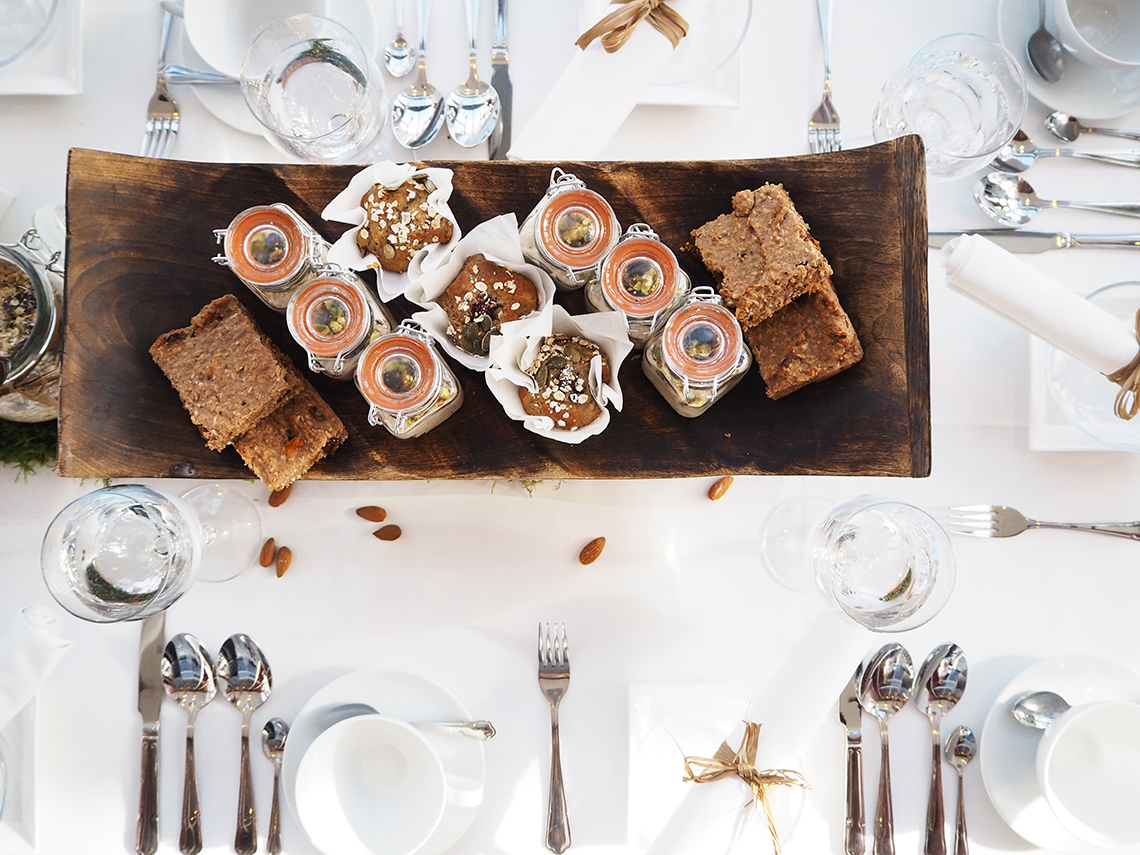 Whilst I'm sure most of you slept off Saturday's shenanigans, Ali and I were up at the crack of dawn (that's 5am) awaiting a car to drive us all the way from our home in rural Buckinghamshire to the center of London.
We pulled up outside of the tallest building in Western Europe, The Shard at about 7:30am and dropped into a little cafe to wake ourselves up a bit before heading 72 floors up into the clouds (or crisp blue skies and sunshine which was so perfect and un-British all at once).
We were joined by lots of lovely bloggers including the babe that is Carly Rowena who is always a friendly face I look out for at Health & Fitness events. Once we'd taken in the sheer beauty of the view from the 360 degree glass walls which enclosed us up in the sky, talented yoga instructor Amy Slevin put us through out flexibility paces with 26 Yoga moves to represent to 26kcal in Alpro's new unsweetened almond milk, which was the reason we were all there.
Of course, Ali and his 6 pack put us all to shame (except for Amy of course) with his core abilities, performing "The Crow" like he'd been doing it for years haha! Once we'd finished we were treated to a banquet breakfast full of delicious smoothies, warm bowls of porridge as well as crepes and flapjacks that completely rocked my breakfast world. Whilst we indulged (although it was all so healthy you can hardly call it that) we got to Speak to Vogue's top health & Well-being expert, Calgary Avansino all about healthy eating and plant based diets. This was quite a privilege for me as Calgary's articles were a factor in the introduction of health & fitness to my blog. She was so so lovely even though she'd only weeks ago had a baby (you'd never have known), what a trooper!
In our house hold we don't have cow's milk (it's always a sore subject when we have guests who ask for a cuppa) mainly because of the high fat and calorie content, but it wasn't long before we realised we genuinely preferred the taste of Almond milk. Alpro offers the lowest calorie content when it comes to Almond milk so when we're really tightening our diet its the only option for us.
What a truly surreal day, Thanks so much to Alpro for a wonderful experience.
---
Vest – Sweaty Betty     Jumper – Sweaty Betty     Studio Wraps – Nike     Leggings – Primark     hairband – Invisibobble