visit | thyme hotel, the cotswolds
18th May 2016

The Cotswolds is the largest Area of Outstanding Natural Beauty in England & Wales, and I had longed to visit for as far back as I could remember. Stone cottages, rolling fields and living off the land, it soundeds like something out of a Novel, but it exists and no where epitomises is more than Thyme. [lem_title]THYME[/lem_title] We arrived on a rather blustery Thursday afternoon to the hustle and bustle of the Thyme Gardeners preening and pruning the stunning flowers and bushes which line every walkway of the hotel. We made our way into the reception to check in, where we were met with a much needed glass of Prosecco and the warmest of greetings from the wonderful girls who look after the main desk at Thyme. We began chatting instantly and I could feel the sense of pride they possessed working for what we would go on to learn, is not only one of the most beautiful hotels in England, but also the most exceptionally well managed. There is the main entrance which houses the cleverly named The Baa where you can enjoy any beverage your heart desires, from a perfectly presented cappuccino to a delicious botanical cocktail, I highly recommend a pot of tea and a snooze on the comfy sofas though personally. Across the Hall you will find the breathtaking Tithe Barn where we enjoyed the most delicious breakfast spread every morning but is also, undoubtedly the most picture perfect Barn for any wedding. I had immediately fallen in love with Thyme. [lem_title]The House[/lem_title] Our room was situated within Thyme House which houses two handfuls of beautifully decorated rooms which can be booked individually or you can actually book the entire house itself, which would be great for family get togethers or if you are like us and planning […]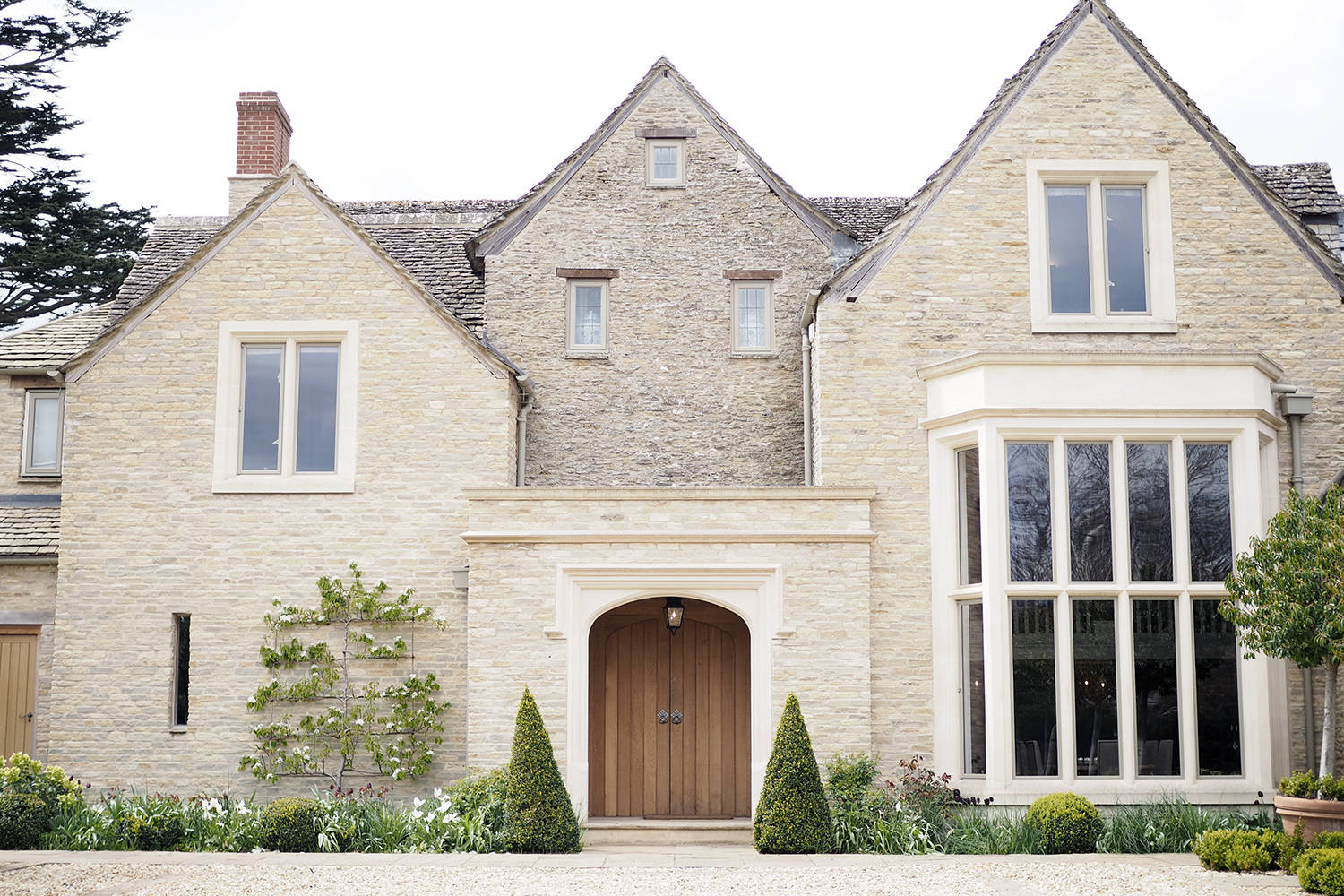 The Cotswolds is the largest Area of Outstanding Natural Beauty in England & Wales, and I had longed to visit for as far back as I could remember. Stone cottages, rolling fields and living off the land, it soundeds like something out of a Novel, but it exists and no where epitomises is more than Thyme.
[lem_title]THYME[/lem_title]
We arrived on a rather blustery Thursday afternoon to the hustle and bustle of the Thyme Gardeners preening and pruning the stunning flowers and bushes which line every walkway of the hotel. We made our way into the reception to check in, where we were met with a much needed glass of Prosecco and the warmest of greetings from the wonderful girls who look after the main desk at Thyme. We began chatting instantly and I could feel the sense of pride they possessed working for what we would go on to learn, is not only one of the most beautiful hotels in England, but also the most exceptionally well managed.
There is the main entrance which houses the cleverly named The Baa where you can enjoy any beverage your heart desires, from a perfectly presented cappuccino to a delicious botanical cocktail, I highly recommend a pot of tea and a snooze on the comfy sofas though personally.
Across the Hall you will find the breathtaking Tithe Barn where we enjoyed the most delicious breakfast spread every morning but is also, undoubtedly the most picture perfect Barn for any wedding. I had immediately fallen in love with Thyme.
---
[lem_title]The House[/lem_title]
Our room was situated within Thyme House which houses two handfuls of beautifully decorated rooms which can be booked individually or you can actually book the entire house itself, which would be great for family get togethers or if you are like us and planning a Christmas away with the family, this really could be the perfect option.
The moment I arrived in the room I felt at ease, I spent hours lounging and dosing in with window perched on the seat. Endless cups of Lemon balm and ginger tea were consumed and let's not talk about the home made biscuits. I watched the sun dipping behind clouds and the trees rustling in the wind, it was so incredibly calming and I savoured every moment.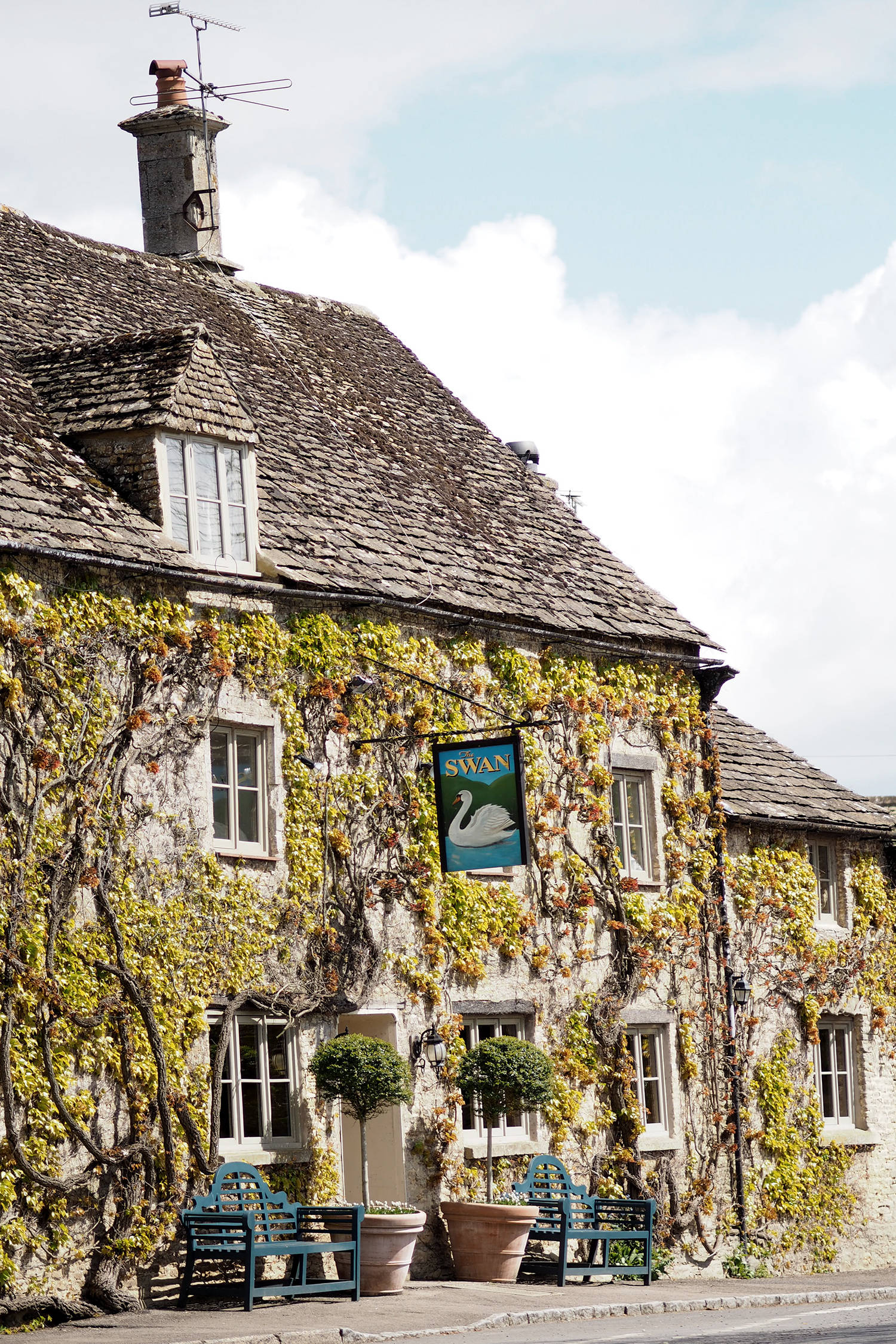 [lem_title]The Food[/lem_title]
The food at Thyme has got to be one of its USP's. Most, if not all of the ingredients used come from the vast kitchen gardens within the grounds or at the very least, are produced locally. We dined most evenings at The Swan next to a roaring fire, filling our bellies, that grumbled from all the exploring, with hearty scotch eggs, succulent burgers and rhubarb deserts, washed down with a glass of white or 5. The Swan truly epitomises that quintessential English coutryside pub but does so in the most incredibly classic and up market way and the food is so outstandingly delicious I often contemplate making the 60 mile trip from our home just for one more bite of that Scotch egg.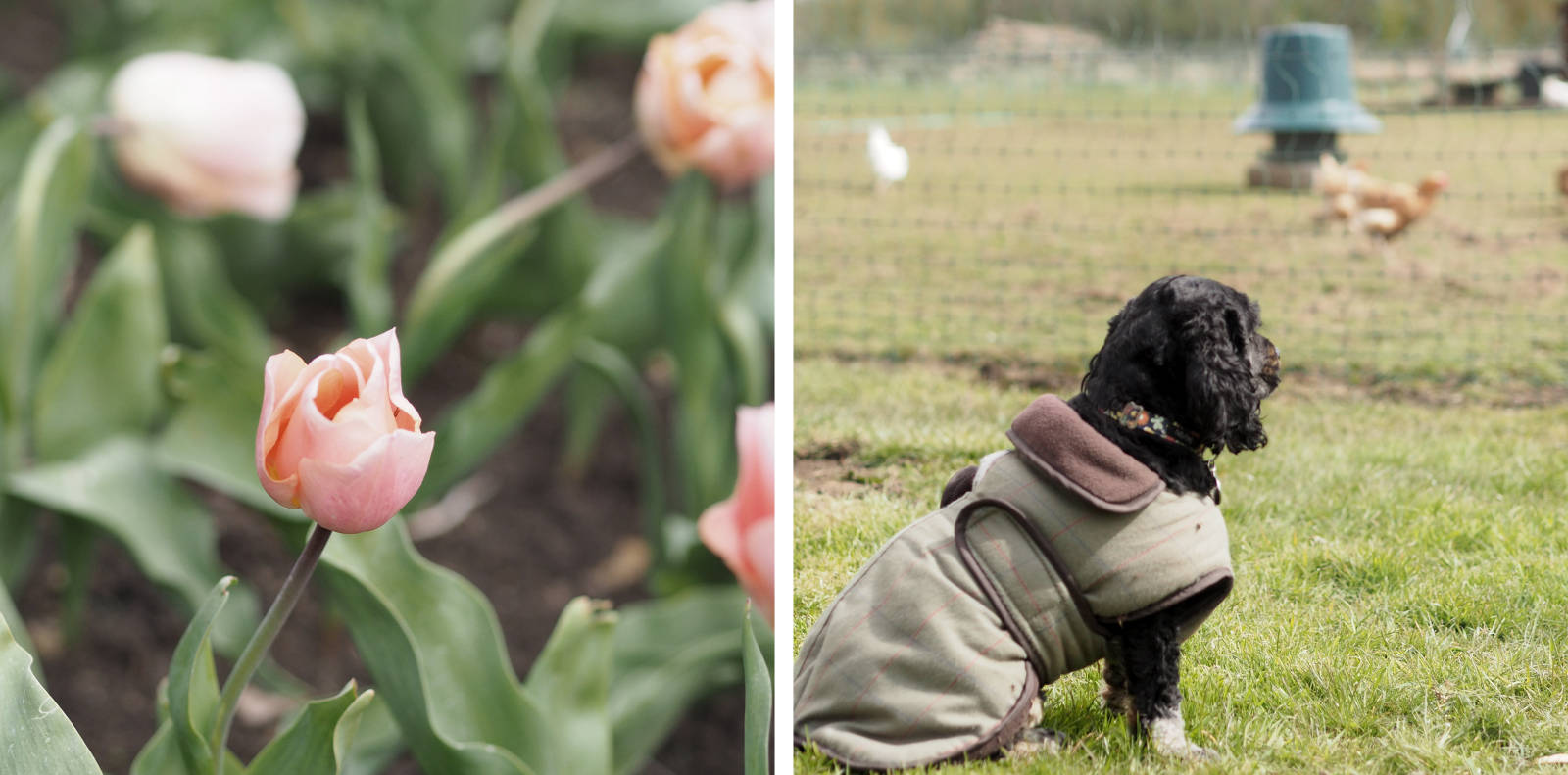 [lem_title]The Grounds[/lem_title]
Personally, the grounds of Thyme were what drew me in, leaving me dreading our last moments there. Surrounded by rolling fields with rivers and Animals, vegetable gardens, stables, Olive gardens and little else it was picturesque to say the least. You felt alone but not in the lonely sense of the word, you are part of the family yet secluded from the stress of the outside world. As the sun beat down on my bare skin I began to truly understand what escape really is.
[lem_title]BAKING AT Thyme[/lem_title]
We ended out visit with an afternoon of baking within the fully functioning kitchen and cookery school situated in Tithe Barn. I was apprehensive, naturally, I think you get like that when you are able to burn any dish you lay eyes on in your own kitchen at home. But the pace was slow and steady, the instructions were easy and yet not insulting. We rolled pastry, piped cream into puffed dough balls and made caramel from scratch which somehow ended up as a cake too beautiful to eat which  again was odd for someone like myself who usually avoid eating their own baking for fear of not making it out alive. But having tasted as I baked, I know it was good but instead we gifted it to family and friends as soon as we arrived home, leaving them with a little piece of our time adventure too.
I am itching to return to the peace and quiet of Thyme, looking back over these images makes me realise what a truly special destination that has been created, nurtured and opened up for us to experience and enjoy.
If you experience one place this year, make it Thyme.