travel beauty essentials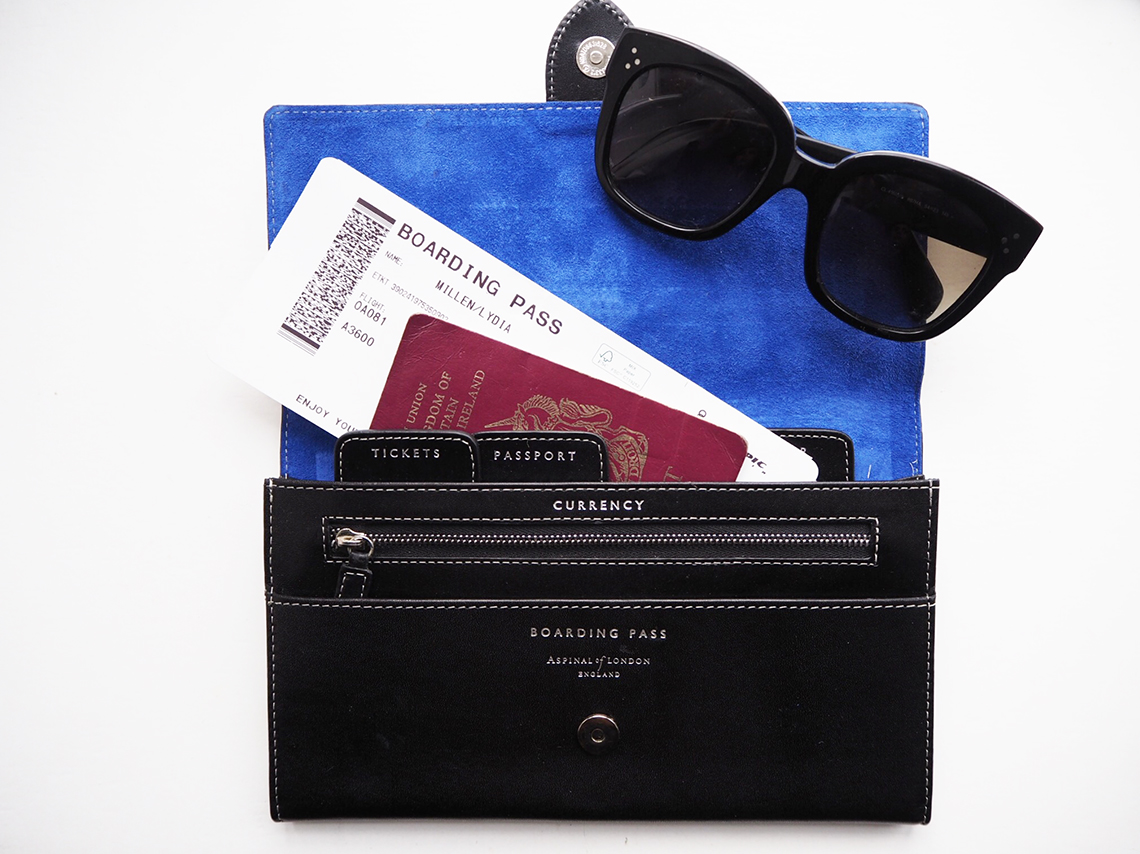 20th May 2015

Having just returned from an amazing trip to Greece and with another two trips this month alone, I thought it was a good idea to share my Travel Beauty Essentials with you all. With my newly acquired dry/normal skin (see here) I have to ensure my skin is hydrated and looked after otherwise give it a year and I'll look like one of my beloved leather handbags. But it's even more important for all of us to stay hydrated when travelling my Airplane and having done 4 flights for the Greece trip I had my little survival kit prepped and ready to pamper on the plane. Hand Cream To be honest this goes everywhere with me anyway, whether I'm travelling by train to London or plane to Timbuktu, it's imperative to have a good handcream that nourishes your skin and nails. My hands always feel so dry after washing them (which I do at whatever chance I get when Travelling) so I'm always reaching for my hand cream at the bottom of my handbag. This one from Jasmine cream from Jurlique is hands down (no pun intended) my absolute favourite, it leaves hands feeling smooth and supple but they have also managed to enclose the smell of suncream and sunkissed skin into that little tube right there. I can't even begin to tell you how wonderfully it smells, I genuinely walk up to strangers like "Yo, you gotta smell my hands right now!" Lip Balm Although the dry lips from my acne treatment are long gone, finding myself caught out without a lip balm when you're a mile high is my idea of hell so it's always the first product to be popped into my travel beauty bag. I've got the Chanel Hydrating lip balm which I treated […]
Having just returned from an amazing trip to Greece and with another two trips this month alone, I thought it was a good idea to share my Travel Beauty Essentials with you all. With my newly acquired dry/normal skin (see here) I have to ensure my skin is hydrated and looked after otherwise give it a year and I'll look like one of my beloved leather handbags.
But it's even more important for all of us to stay hydrated when travelling my Airplane and having done 4 flights for the Greece trip I had my little survival kit prepped and ready to pamper on the plane.
Hand Cream
To be honest this goes everywhere with me anyway, whether I'm travelling by train to London or plane to Timbuktu, it's imperative to have a good handcream that nourishes your skin and nails. My hands always feel so dry after washing them (which I do at whatever chance I get when Travelling) so I'm always reaching for my hand cream at the bottom of my handbag. This one from Jasmine cream from Jurlique is hands down (no pun intended) my absolute favourite, it leaves hands feeling smooth and supple but they have also managed to enclose the smell of suncream and sunkissed skin into that little tube right there. I can't even begin to tell you how wonderfully it smells, I genuinely walk up to strangers like "Yo, you gotta smell my hands right now!"
Lip Balm
Although the dry lips from my acne treatment are long gone, finding myself caught out without a lip balm when you're a mile high is my idea of hell so it's always the first product to be popped into my travel beauty bag. I've got the Chanel Hydrating lip balm which I treated myself to ages ago because its a little pricey, but its lasted FOREVER, I'd say its been almost a year now. I like the face that the pot is quite short and round so that I can glide the tip of my finger over the product and not end up with it all under my nail, again, my idea of hell.
Water
Getting my 3 ltrs of water a day isn't an option, I actually have to now-a-days. If I don't drink 3ltrs I feel it in my skin and feel sluggish as well as bloated. But it's even more important when travelling by plane as the air up there is dry therefore it draws moisture from wherever it can i.e. your skin so it's very important to replace the lost moisture by drinking hydrating fluids (wine isn't hydrating btw) whilst you are up there. I always take my Brita Fill& Go Bottle with me because it has a built in filtration system meaning the water I'm drinking is always the best.
Body Moisturiser
This is an important one, especially for the return journey if you've spent the majority of your trip building up the perfect bronzed glow, you don't want it to peel and flake on the plan so I regularly moisturise my entire body (this is where those regular trips to the loo come in handy) I tend to do it every hour to ensure theres no possibility of all my hard work going to waste. I'm currently using the Clarins Renew plus body serum which comes in travel size. This has anti ageing benefits which we all need after hours spent in the blistering Summer Sun.
Facial Spritz
Quite honestly, I just love using the beauty elixir from Caudalie whenever possible and if I'm in a hot country it provides me with a refreshing spritz yet whilst I'm up in there air it leaves almost a balmy residue which keeps my skin supple during the flight, you just need to hope the other passengers don't mind the smell of sweet potatoses.
Facial Moisturiser
I'm not all that brand loyal when it comes to face moisturisers but I'm enjoying how this one from Codage is feeling on my  face and it comes in a nice little travel sized pot so I just whack that in. Infact as I'm writing this I've realised I can just reuse that cute little pot for whatever face cream I'm using on future travels. Winning!
Face Mask
When I went to the Antipodes event a few weeks back all the girls were raving about this mask so I basically pushed people over to get my hands on some and it was totally worth it. I'll even use it when i'm up in the air if need be, heck if other passengers have seem me make up free, seeing me with a face mask on isn't going to do any more damage. This is one of those masks that doesn't dry on your face, in other words the its the type of face mask I like. I don't like the feeling of spreading concrete on my face and this is the complete opposit. It also has blemish fighting components which is great and also makes my skin feel smooth and supple again. But if my flight isn't quite long enough to warrent a full blown pampering session, I'll whack it in the hold and use it when I get to my destination.
Hotel Freebies
Some swanky hotels provide you with little survival kits of cotton buts, nail files, hair bands, the lot and I like to steal them whever I go because you just don't know when you might need something. I'm pretty sure I yoinked this one from Destino Ibiza!
---
Shop The Post
[show_shopthepost_widget id="741386″]