the ikea farlov sofa my honest review
24th July 2020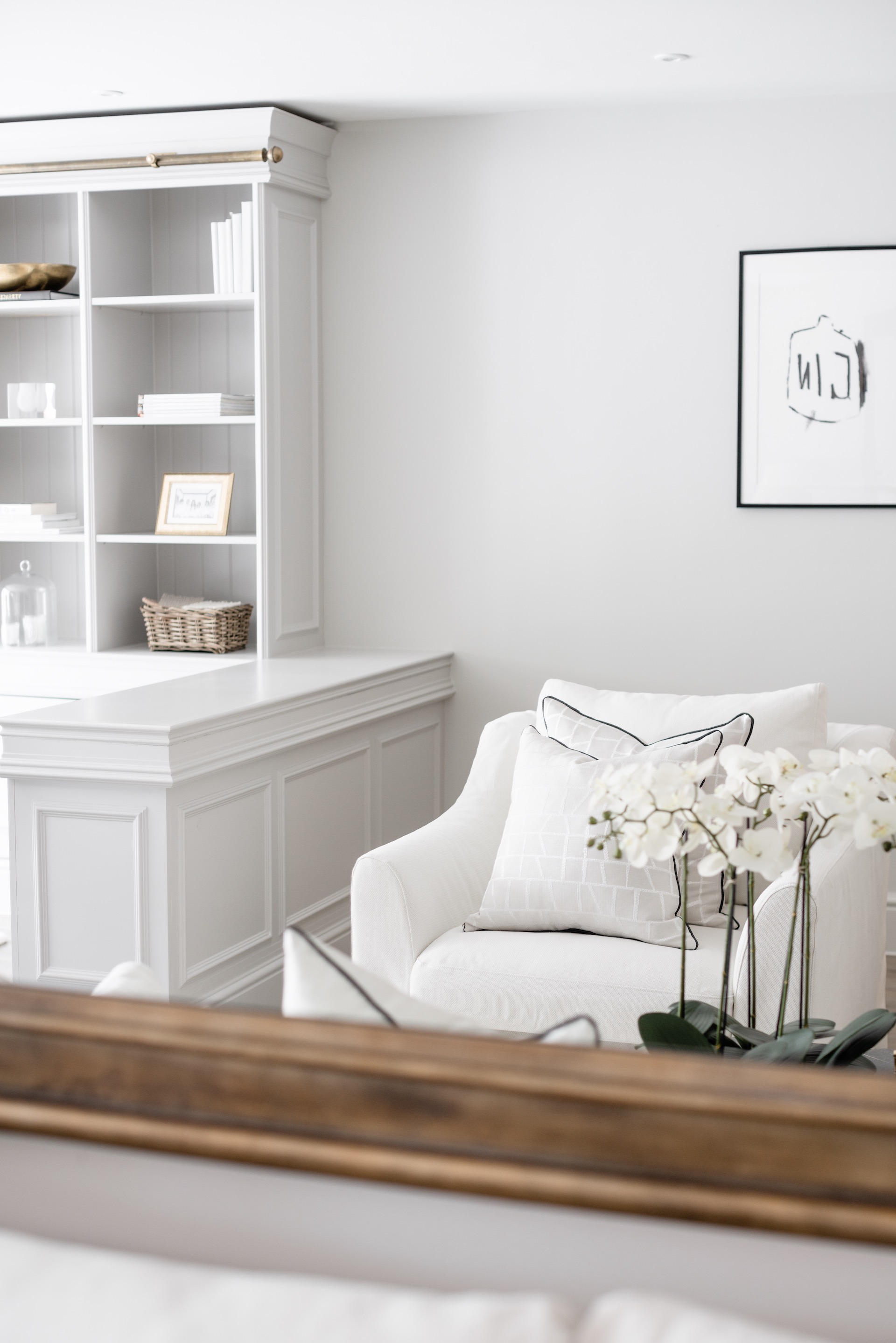 Never have I had so many questions about an item in my home as I have the IKEA FARLOV sofa collection, so lets have a little chat about why I decided to go for this sofa, my thoughts after a few months of sitting on it and everything else in between.
We initially went for the Sofa.com Isaac sofa collection which I love and still love, we had two of the three seater sofas and two of the armchairs but when it came to this particular room, it soon became apparent that they may be a little too petite so we had a reshuffle and moved my Ikea FARLOV three seater from my office, alongside the 2 FARLOV armchairs to the living room and ordered another three seater to complete the U shape seating arrangement we have in the living room. We then moved the Isaac set down to my office where they were the absolute perfect option for the space.
Now why did I go for the FARLOV? Well being completely honest, I came uncomfortably close to ordering an eye-wateringly expensive set off the Neptune "Long Island" sofa collection for the lounge, with it being the most used room by my husband and I, we wanted the sofas to be amazing. But before we placed the order, the familiar sound of our cat Lumi sinking her claws into the edges of our sofas could be heard. No matter what type of scratching posts we get her, our lovely furniture always tends to be her preferred option sadly. I didn't want to spend huge amounts on something I knew she would ruin, so I went in search of other options. Turns out the Ikea FARLOV collection is almost identical to the Long Island range from Neptune, but without the price tag and a slight variation in the seat cushions (the FARLOV has one single seat cushion where-as the Long Island has two, but other than that the similarity is uncanny).
I tried out a set of Long Island Sofas at my friends house and I can report that they are super comfortable and look amazing, but upon speaking to the staff at Neptune, it did become apparent that they do need a fair amount of plumping, something I really wanted to stay away from. Having had the FARLOV in my office I already knew it was a fairly low maintenance sofa which was exactly what we were looking for and in that respect it has delivered on all accounts. The only main drawback that I have found is the quality of the slip covers, I would have loved to see the same quality slip covers as the Gronlid which feels more expensive and much more similar to linen. But after discovering the company Bemz which make bespoke, high quality covers for almost all Ikea collections I know that as soon as Lumi has ruined the current set, I'd be investing in a real Linen set from them to really smarten them up.
Size wise, the FARLOV is quite a chunky collection and is best suited to more spacious areas if you are opting for more than one item from their collection. They keep their shape and wear well and are perfect for lounging on, but also good for more social seating when friends are over for a glass of wine.
My top tips for dressing the FARLOV sofas up, aside from the custom covers from Bemz are to steam the covers once they are on rather than ironing them before hand which is an absolute faff, this gives a much more crisp look and enables you to zjoosh the covers to ensure they fit properly and look perfect. The addition of beautifully curated cushions also help to style up the sofas and give them a much more expensive feel, I currently have a mix of Paloma Living and Sewn by B cushions which work wonderfully.
Taking comfort, style and affordability into account I highly recommend the FARLOV collection for a sofa that looks expensive without the price tag whilst also being super comfortable for lounging and low maintenance in regards to having to plump and dress the sofa cushions. There is an incredible returns policy which comes with IKEA furniture. There is also the versatility of being able to re-dress the sofas with custom coloured covers when re decorating or when you just fancy a change thanks to Bemz, this really was what cinched the deal for me.
Never did I think I would be recommending Ikea furniture with such high regard in one of the most formal areas of my home, but I think it really is a testament to how brilliant I think this particular collection is and just how easy it is to get that high end feel for a high street budget.
Do you have any of the FARLOV sofas? What are your thoughts? Do you have a piece of furniture in your home that you feel is a bit of an under dog and deserves more recognition? Is there anything else from IKEA you think is an absolute incredible item?