the duvet diaries – the ampersand hotel
24th February 2015

 So that's that then! London Fashion week is officially over and although I was only there for one day, I was absolutely bloomin' pooped. So you can imagine how grateful I was to be invited down for a little Stay-cation at The Ampersand Hotel in South Kensington. My mission; to make good use of their stunning C.P. Hart bathroom suite for a well deserved Post London Fashion week Pamper! This was a great opportunity to put some of my new Clarins products to good use whilst giving the HUGE tub a test drive! We arrived to a warm welcome on Saturday afternoon and swiftly made our way through the stunningly glamorous entrance to our room, a big bed, comfy seating area and luxurious bathroom greeted us as well as some delicious treats from Vita Coco to keep me fueled up for the shows ahead as I knew I'd be running around like a mad woman and Coconut water is literally my vice, keeping my skin hydrated and my body full of nutrients. We decided to spend the afternoon in our bathrobes before popping out to some shows but once we'd finished we made full use of the room service before heading down to the bar for some cocktails. I literally flopped into the Mahoosive bed and was instantly dreaming ready to wake up early for a morning of self indulgence. When we finally arose I immediately began running myself a relaxing bath to start the day, using the Clarins Relaxing Bath & Shower Concentrate, breathing in the essential oils whilst the underfloor heating warmed my feet. I don't know how long I spent in there but I definitely managed to watch a good few programs via the built in TV (sooo MTV cribs). Once I was sufficiently wrinkly I peeled […]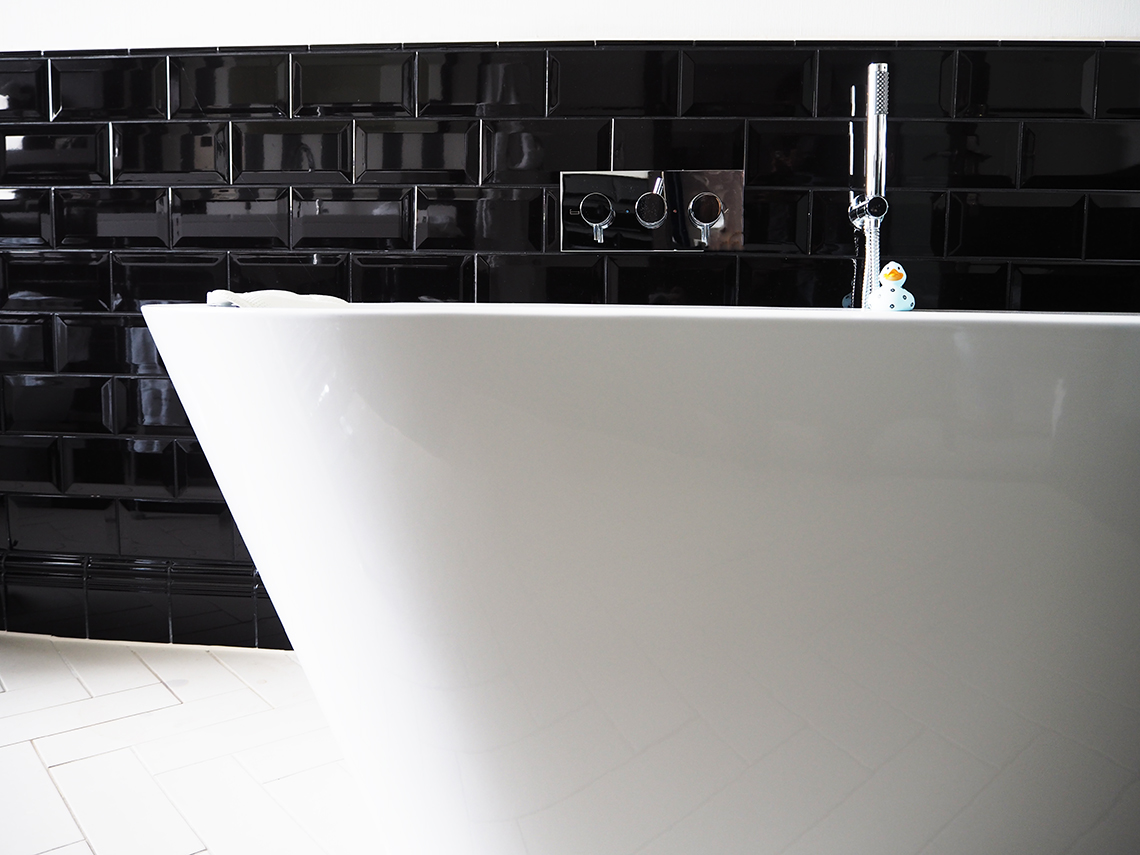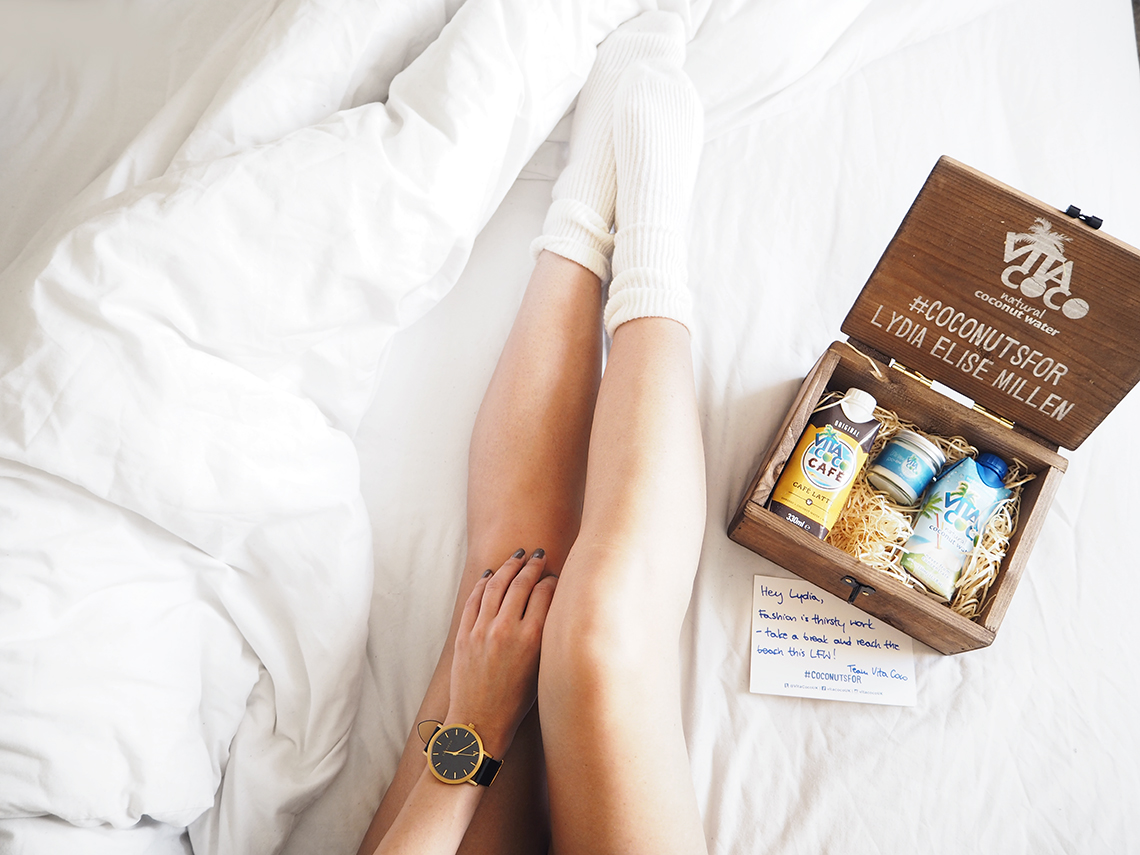 So that's that then! London Fashion week is officially over and although I was only there for one day, I was absolutely bloomin' pooped. So you can imagine how grateful I was to be invited down for a little Stay-cation at The Ampersand Hotel in South Kensington. My mission; to make good use of their stunning C.P. Hart bathroom suite for a well deserved Post London Fashion week Pamper!
This was a great opportunity to put some of my new Clarins products to good use whilst giving the HUGE tub a test drive!
We arrived to a warm welcome on Saturday afternoon and swiftly made our way through the stunningly glamorous entrance to our room, a big bed, comfy seating area and luxurious bathroom greeted us as well as some delicious treats from Vita Coco to keep me fueled up for the shows ahead as I knew I'd be running around like a mad woman and Coconut water is literally my vice, keeping my skin hydrated and my body full of nutrients.
We decided to spend the afternoon in our bathrobes before popping out to some shows but once we'd finished we made full use of the room service before heading down to the bar for some cocktails.
I literally flopped into the Mahoosive bed and was instantly dreaming ready to wake up early for a morning of self indulgence. When we finally arose I immediately began running myself a relaxing bath to start the day, using the Clarins Relaxing Bath & Shower Concentrate, breathing in the essential oils whilst the underfloor heating warmed my feet.
I don't know how long I spent in there but I definitely managed to watch a good few programs via the built in TV (sooo MTV cribs). Once I was sufficiently wrinkly I peeled myself from the bottom of the tub, placed a towel on the floor and whilst enjoying the heat I applied the Relaxing Body Treatment oil (I used to do this all the time at home at my parents, I'd missed the luxury of underfloor heating).
I left feeling like I had fully achieved my mission, not only did I benefit from a wonderful nights sleep but was actually able to schedule, and stick to, some much needed "me" time. Now all I need is to some how get that bed in my little house the gorgeous bathroom too!