that gluten free breakfast cereal we've all been waiting for
26th November 2015

Breakfast has always been my most favourite meal of the day, It stands me in good stead for the day ahead and starting the day with a good workout followed by a nutritious breakfast usually means the rest of the day will follow suit. Cereal is a great one for a quick and easy option in the morning and you can add so many different ingredients to cater to your needs and preferences so it's a really diverse option. The only problem I was finding was that a lot of the healthy options simply weren't agreeing with me and my tummy would swell up quite painfully, I find it amusing how I am still learning how my body reacts to certain foods. Then I discovered Nutribix and just like so many of you squealed with excitement when I told you about it on my snapchat, I felt like my breakfast world had been rocked. I am fortunate enough to have a mild intolerance to some foods so Nutribix is filling a void for me, but because their products are produced in a factory completely separate from any gluten produce they appear to be perfectly safe for people with Gluten Intolerances as well as Coeliacs. Hooray! And the best bit is you don't have to travel a thousand miles to a health food shop in the Snow capped hills of Narnia to get it either as they are now stocked within Tesco and Sainsbury's, so it should be as easy as grabbing a carton of Almond milk. When I received the hundreds of snaps wanting to know more about Nutribix I couldn't wait to get this post up and tell you more. For me being able to enjoy a whole grain breakfast again is such a joy so I've put together my favourite […]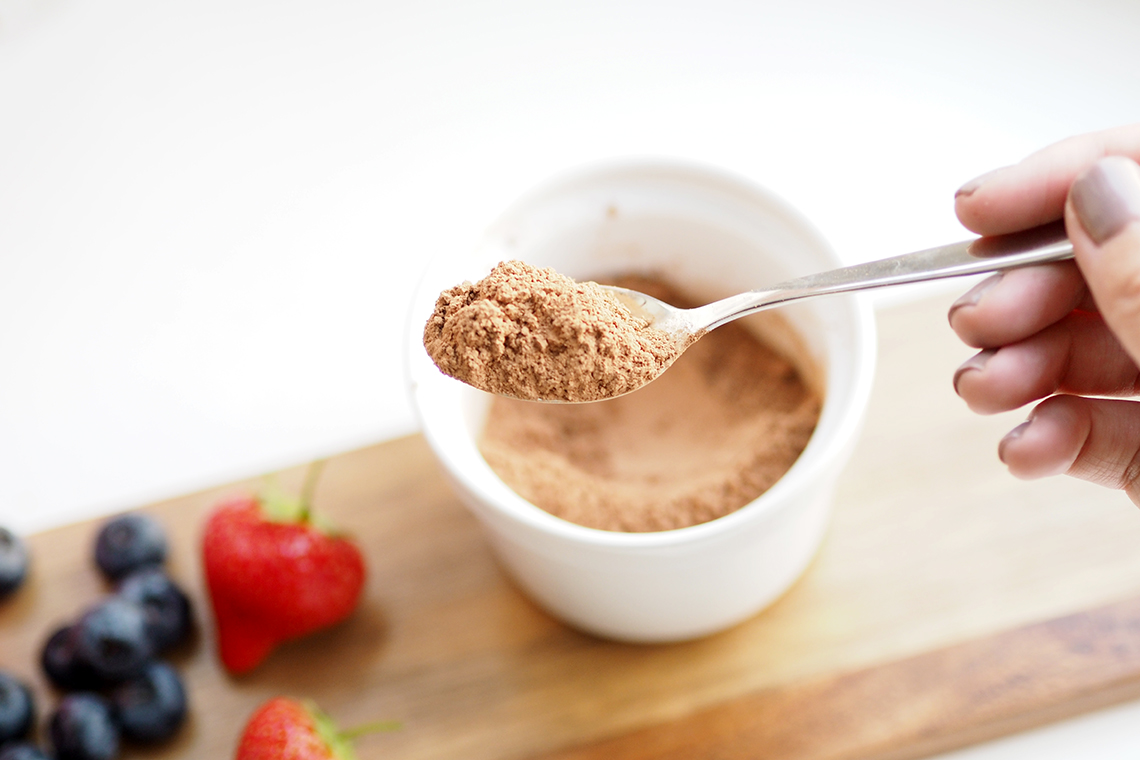 Breakfast has always been my most favourite meal of the day, It stands me in good stead for the day ahead and starting the day with a good workout followed by a nutritious breakfast usually means the rest of the day will follow suit. Cereal is a great one for a quick and easy option in the morning and you can add so many different ingredients to cater to your needs and preferences so it's a really diverse option. The only problem I was finding was that a lot of the healthy options simply weren't agreeing with me and my tummy would swell up quite painfully, I find it amusing how I am still learning how my body reacts to certain foods.
Then I discovered Nutribix and just like so many of you squealed with excitement when I told you about it on my snapchat, I felt like my breakfast world had been rocked. I am fortunate enough to have a mild intolerance to some foods so Nutribix is filling a void for me, but because their products are produced in a factory completely separate from any gluten produce they appear to be perfectly safe for people with Gluten Intolerances as well as Coeliacs. Hooray!
And the best bit is you don't have to travel a thousand miles to a health food shop in the Snow capped hills of Narnia to get it either as they are now stocked within Tesco and Sainsbury's, so it should be as easy as grabbing a carton of Almond milk.
When I received the hundreds of snaps wanting to know more about Nutribix I couldn't wait to get this post up and tell you more. For me being able to enjoy a whole grain breakfast again is such a joy so I've put together my favourite way to pack in as much goodness below, but I would love to know how you will be enjoying yours so let me know in the comments!
---
R E C I P E
———————————————————————-
Chocolate Covered Strawberry Bowl
Handful of Strawberries

Raw Cacao

Birch Sugar

Almond Milk

Coconut shavings

Blueberries
I start buy pouring the Almond milk over the top of the Nutribix and I add a lot more than I normally would to ensure it's all soaked up.

I then add a small sprinkling of Raw Cacao to turn the remaining almond milk a little bit chocolaty and a small teaspoon of Birch Sugar to counter act any bitterness.

I then top with Coconut Shavings (sometimes Chia seeds too) and then pack as much fruit into the bowl as humanly possible. In the mornings I opt for berries more as I find them fresh and flavoursome which really compliment the Nutribix perfectly.

You can also heat this recipe up for a hot chocolate style Winter warmer!

---