the outfit hack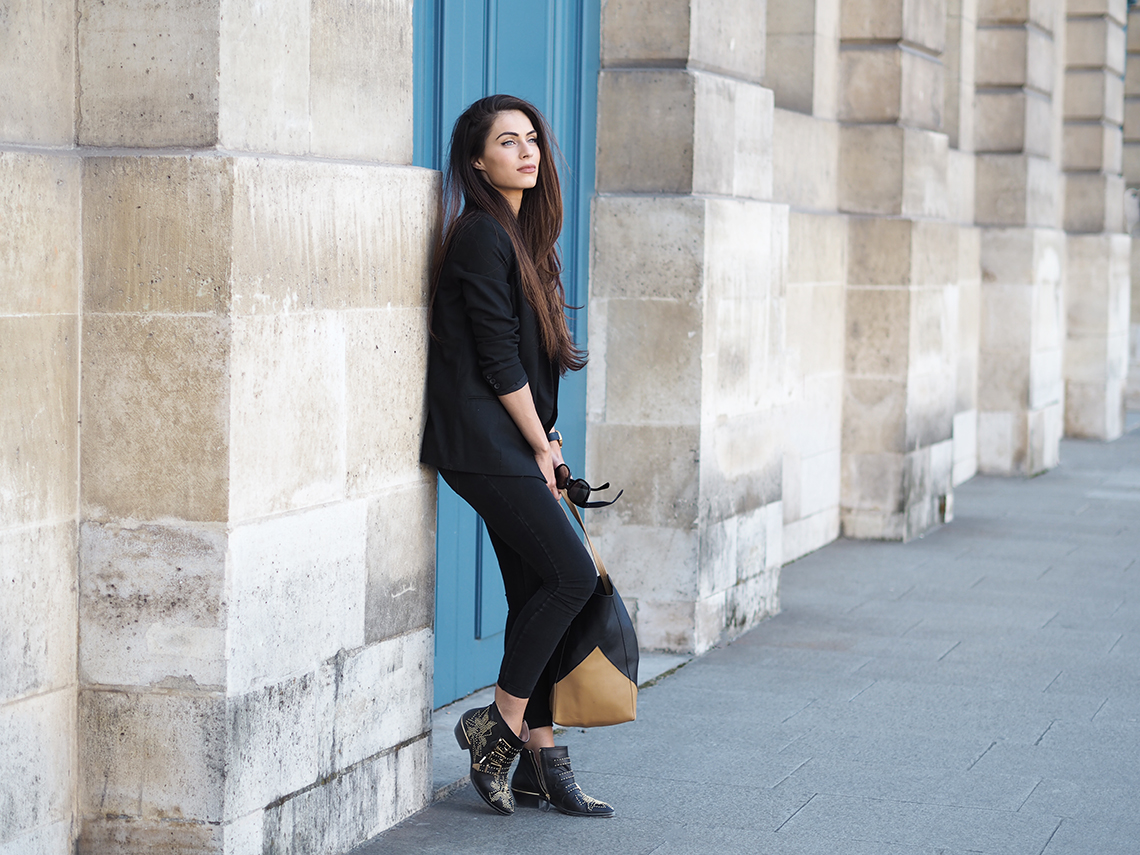 4th May 2015

Spending half your life in leggings and sportswear leaves you with a need to be comfortable pretty much all the time. I can't rock heels how I used to which is why I've invested in a good selection of comfy staple footwear recently, so prepare to see a lot more of these Chloe boots. This outfit was the perfect choice for exploring Paris when I visited two weeks back with Olympus & Topshop. These "Jeans" are from FreddyWear and are my absolute vice when travelling, they look like denim but feel like leggings so whether I'm cooped up on a plane, riding the Eurostar or running around a city somewhere I always find myself reaching for them. I've paired them with a gorgeous golden silk cami from Topshop which feels so luxurious against my skin no matter where I'm rushing and also with my current favourite, a well cut blazer. I can't tell you how many black blazers I've accumulated over the passed few weeks but I can't get enough of the air of sophistication they bring to my comfy outfit. I like to think of them as a bit of an outfit hack and a must have item when caught out for a last minute event. Images c/o – Leanne  Shop The Post [show_shopthepost_widget id="707556″]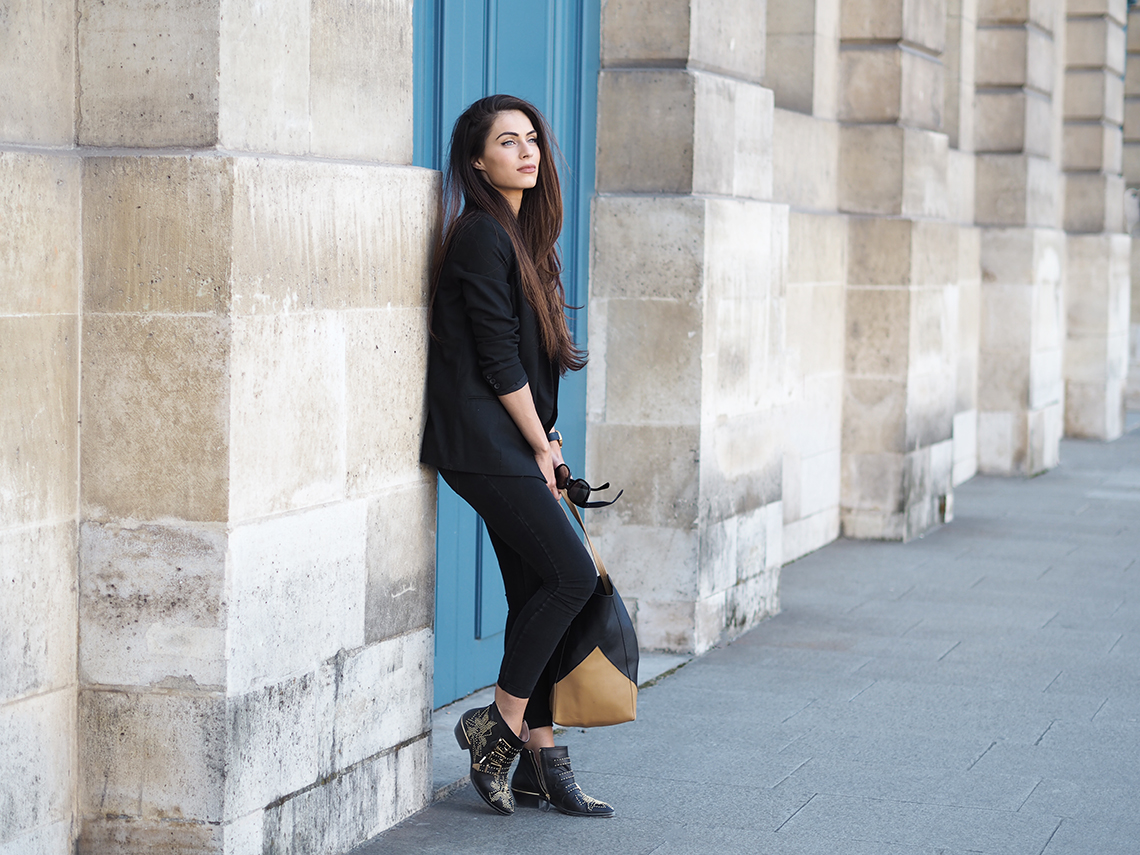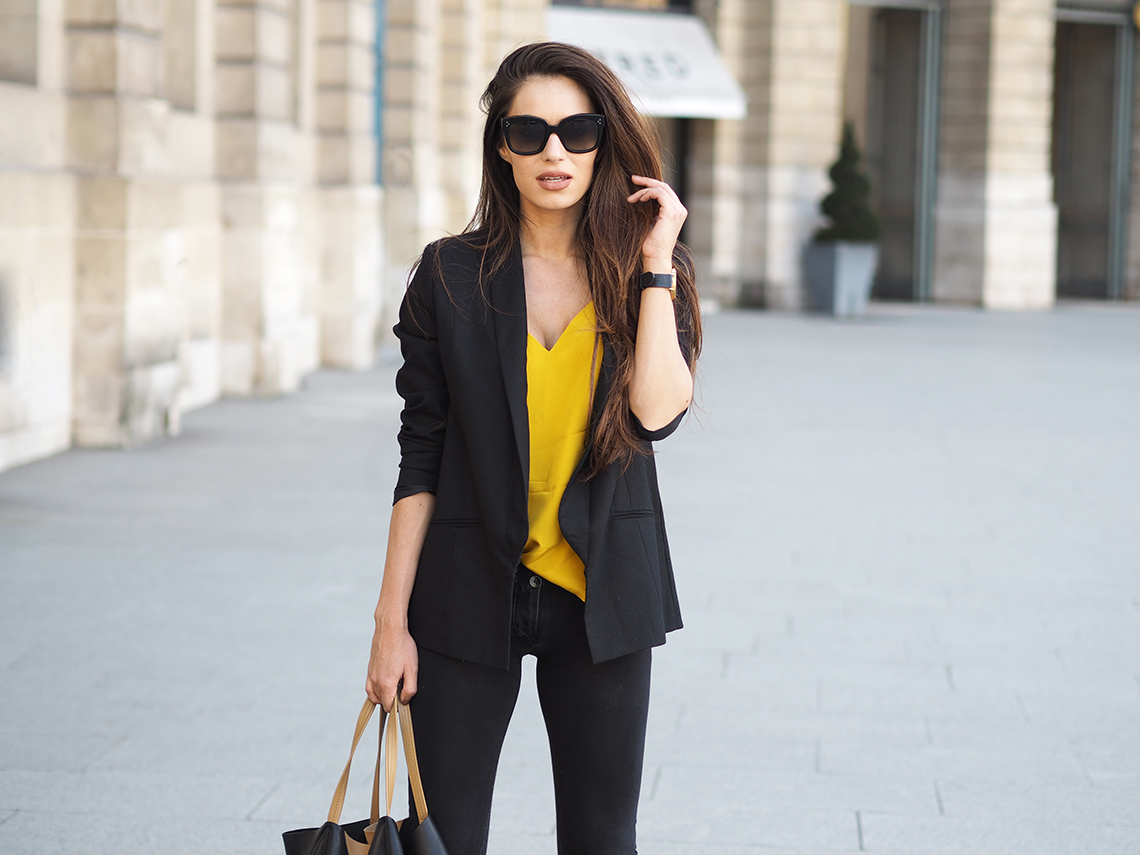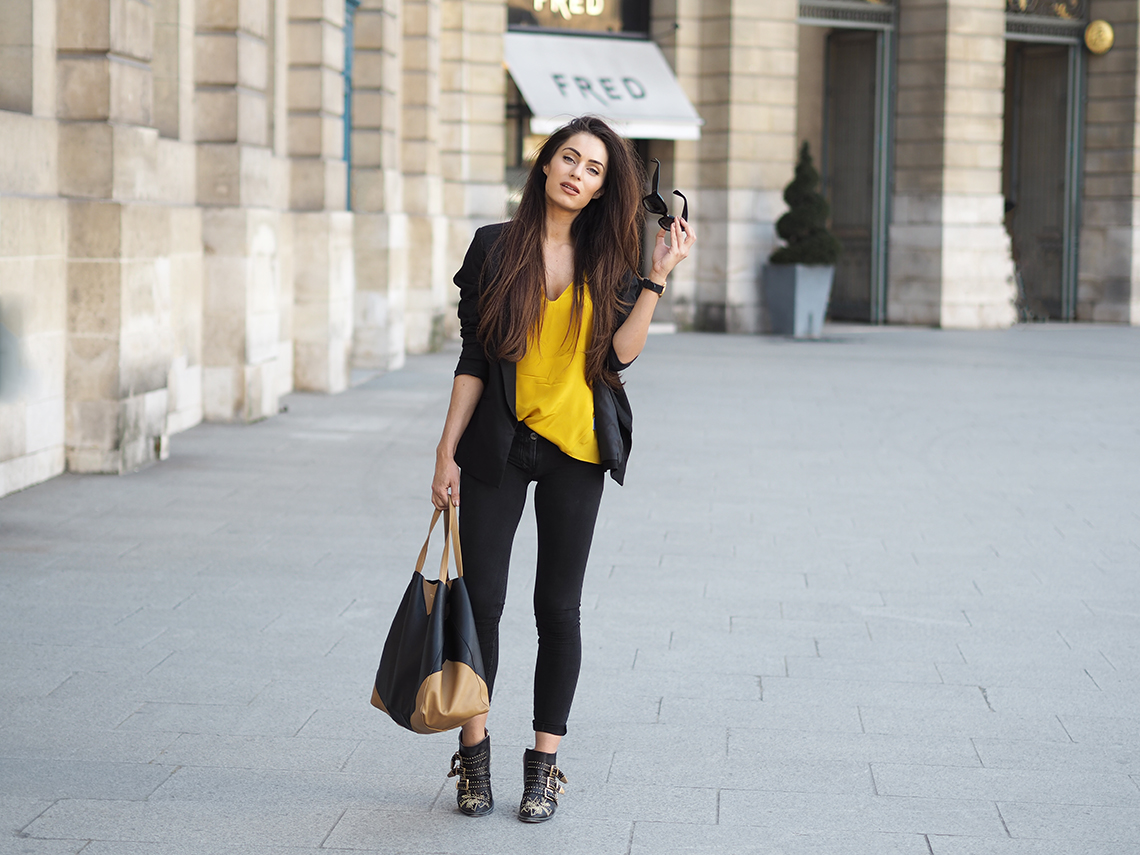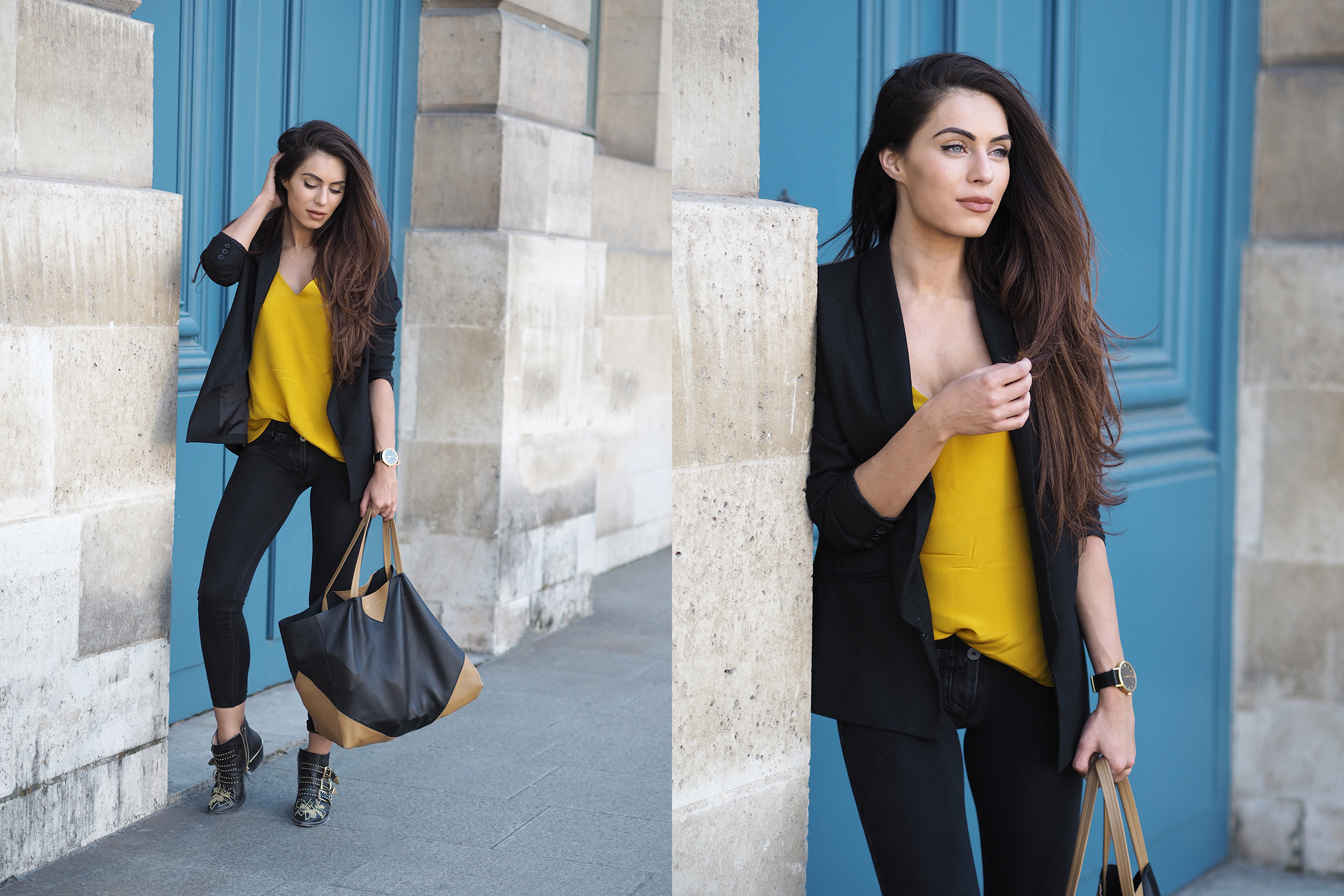 Spending half your life in leggings and sportswear leaves you with a need to be comfortable pretty much all the time. I can't rock heels how I used to which is why I've invested in a good selection of comfy staple footwear recently, so prepare to see a lot more of these Chloe boots. This outfit was the perfect choice for exploring Paris when I visited two weeks back with Olympus & Topshop. These "Jeans" are from FreddyWear and are my absolute vice when travelling, they look like denim but feel like leggings so whether I'm cooped up on a plane, riding the Eurostar or running around a city somewhere I always find myself reaching for them.
I've paired them with a gorgeous golden silk cami from Topshop which feels so luxurious against my skin no matter where I'm rushing and also with my current favourite, a well cut blazer.
I can't tell you how many black blazers I've accumulated over the passed few weeks but I can't get enough of the air of sophistication they bring to my comfy outfit. I like to think of them as a bit of an outfit hack and a must have item when caught out for a last minute event.
Images c/o – Leanne
---
 Shop The Post
[show_shopthepost_widget id="707556″]