picture perfect paris with olympus & topshop
28th April 2015

Those who follow me on Twitter, Instagram and snapchat will know that I took a trip to Paris last week with Olympus and Topshop. As mentioned in yesterday's post I bought my Olympus E-PL7 for myself for Christmas and I've not stopped raving about it since so as a little bit of a thank you they whisked Leanne and I off for 2 day's in Paris to test drive the 45MM lens. We arrived at Kings Cross St. Pancras early Monday morning and began snapping pictures with our Pens almost instantly. I find the pancake kit lens (the one that comes as standard) to be the ultimate lens for capturing images for documenting visits and events perfectly (all images above were taken with the kit lens, bar the picture of Leanne and I). We checked into our stunning two bedroom duplex suite in Hotel Costes, had a look around and then stopped for lunch before heading out to explore. Our first stop was the Roger & Gallet store situated a stones throw from out hotel where we learnt about all the wonderful scents, the history behind the brand whilst also enjoying some of the most delicious tea and cakes. We strapped on the new additions to our camera collection and swiftly put them through their paces (all images above were taken on the 45mm Lens) taking the lens right down to f stop 1.8 we were able to fully appreciate the quality of the images it was able to produce. Whilst the kit lens allows you to take in all of the beauty of a picture, the 45mm focuses on centre stage creating the most dreamy depth of field I've ever seen in such a small camera. Our next stop was The Louvre, and long time followers may remember this […]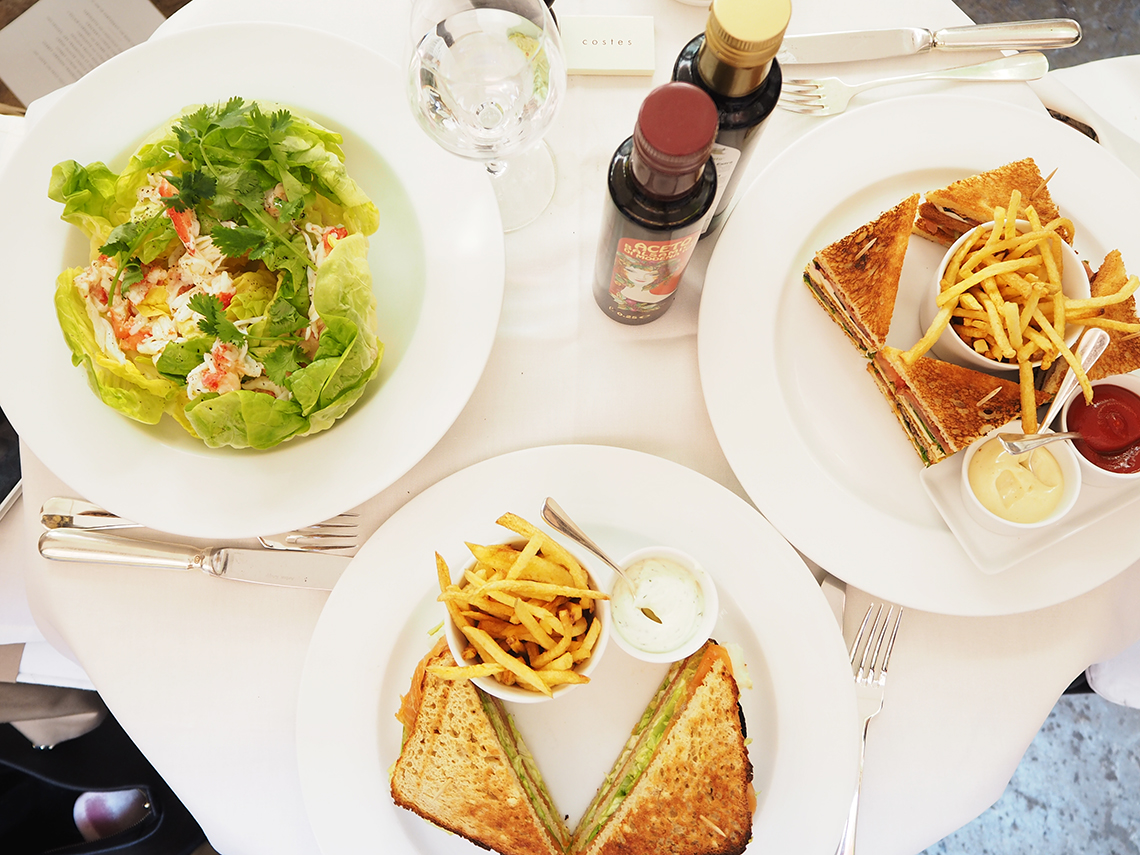 Those who follow me on Twitter, Instagram and snapchat will know that I took a trip to Paris last week with Olympus and Topshop. As mentioned in yesterday's post I bought my Olympus E-PL7 for myself for Christmas and I've not stopped raving about it since so as a little bit of a thank you they whisked Leanne and I off for 2 day's in Paris to test drive the 45MM lens.
We arrived at Kings Cross St. Pancras early Monday morning and began snapping pictures with our Pens almost instantly. I find the pancake kit lens (the one that comes as standard) to be the ultimate lens for capturing images for documenting visits and events perfectly (all images above were taken with the kit lens, bar the picture of Leanne and I). We checked into our stunning two bedroom duplex suite in Hotel Costes, had a look around and then stopped for lunch before heading out to explore.
Our first stop was the Roger & Gallet store situated a stones throw from out hotel where we learnt about all the wonderful scents, the history behind the brand whilst also enjoying some of the most delicious tea and cakes. We strapped on the new additions to our camera collection and swiftly put them through their paces (all images above were taken on the 45mm Lens) taking the lens right down to f stop 1.8 we were able to fully appreciate the quality of the images it was able to produce. Whilst the kit lens allows you to take in all of the beauty of a picture, the 45mm focuses on centre stage creating the most dreamy depth of field I've ever seen in such a small camera.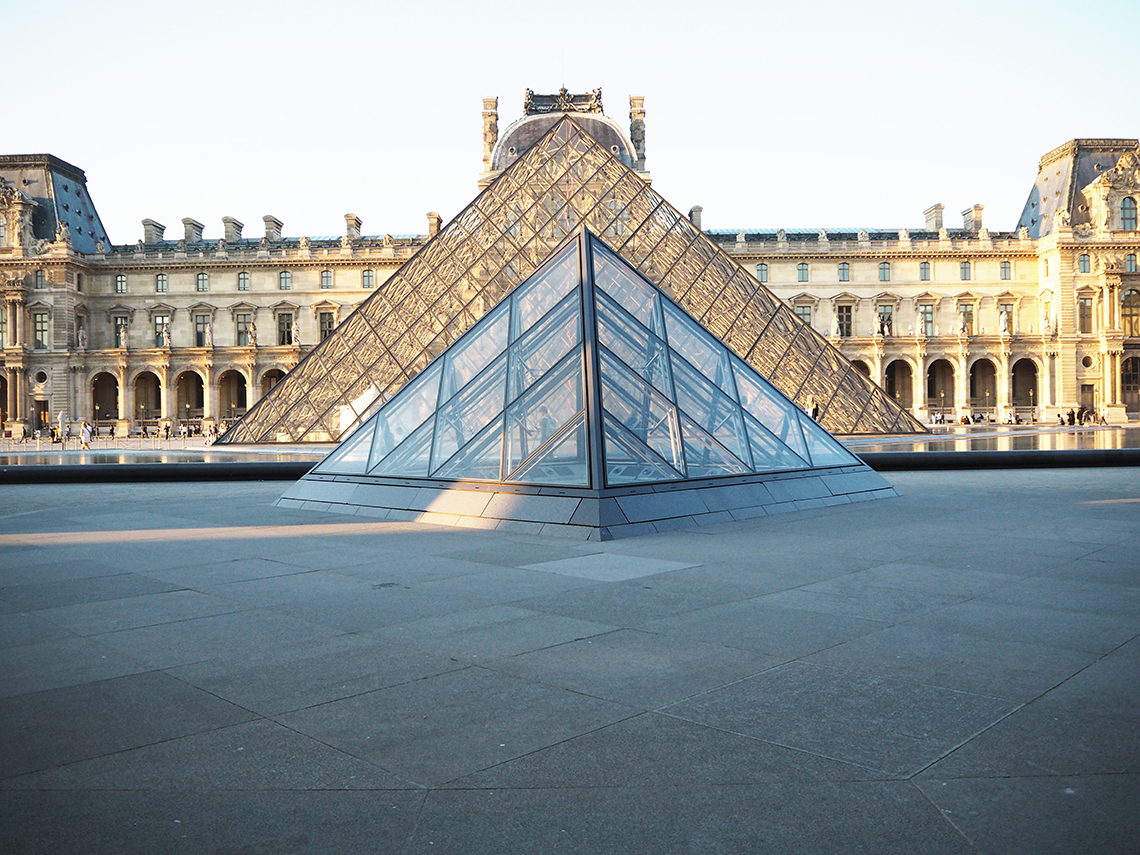 Our next stop was The Louvre, and long time followers may remember this post from my first trip to Paris and the trip where Ali and I fell in love. And it was at these very steps where I realised sorry to turn up the cheese a notch or two. But I couldn't come back and not grab a few snaps of my outfit as the most breath taking sunset occurred in front of me. The whole trip feels like a dream looking back at these pictures.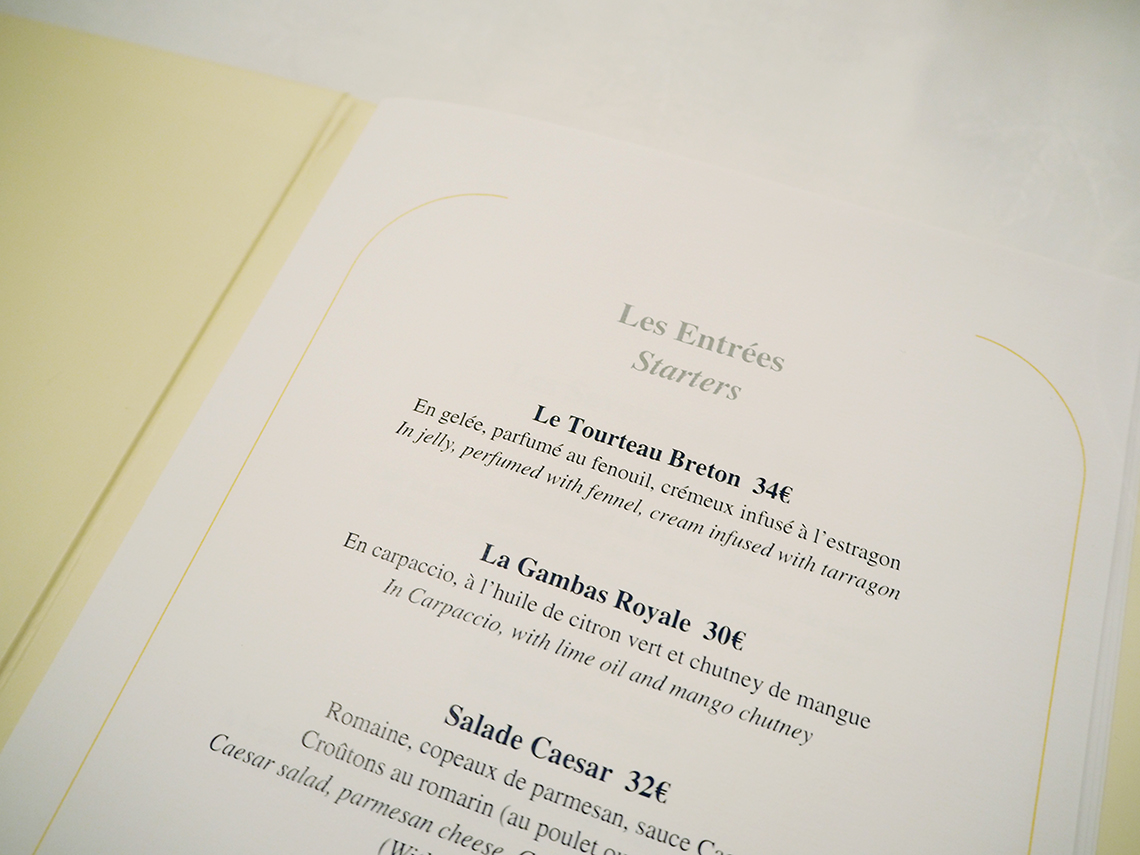 Our final stop was The Peninsula, a hotel which has long been on my bucket list to stay in (one day Lydia, one day) the hotel is completely breath-taking with urns taller than be filled to bursting with perfect white roses, white pillars and gorgeous all white furnishing. I opted to take the stunning white playsuit from day to night by adding some statement Sophia Webster "Riko" heels and a bright statement Celine clutch. We ate in the restaurant enjoying delicious cocktails adorned with flowers and dish after dish of the delicious food. For desert we too the lift to the terrace for a spectacular view of the Eiffel Tower shining brightly at night. It's times like this where I wish I was a better writer, just so you understood how surreal this evening was.
The next morning, Leanne and I woke early to head the short walk to Place Vendome to capture some outfit pictures for our blog, one of which I will be showing you tomorrow. Both Leanne and I packed our Pens and our 5D's thinking we'd need the full frame capacity of our DSLR's. Let's just say, the 5D's didn't leave our handbags…In fact, I didn't turn mine on for the entire trip which is why I'm so excited to show you what the 45mm lens teamed with the Pen is capable of.
Once our worlds had been truly rocked we made our way to Sacre- Coeur for our final stop on a whirlwind couple of days in Paris, Obviously we stopped for Donuts!
Check back tomorrow to see how the Olympus Pen E-PL7 measured up in a Parisienne street-style shoot.
---
Day
Playsuit – Topshop     Blazer – Topshop     Boots – Alexander Wang     Bag – Mulberry     Sunglasses  – Jimmy Choo
Night
Playsuit – Topshop     Shoes – Sophia Webster     Bag – Celine