oh la la! martinis & macarons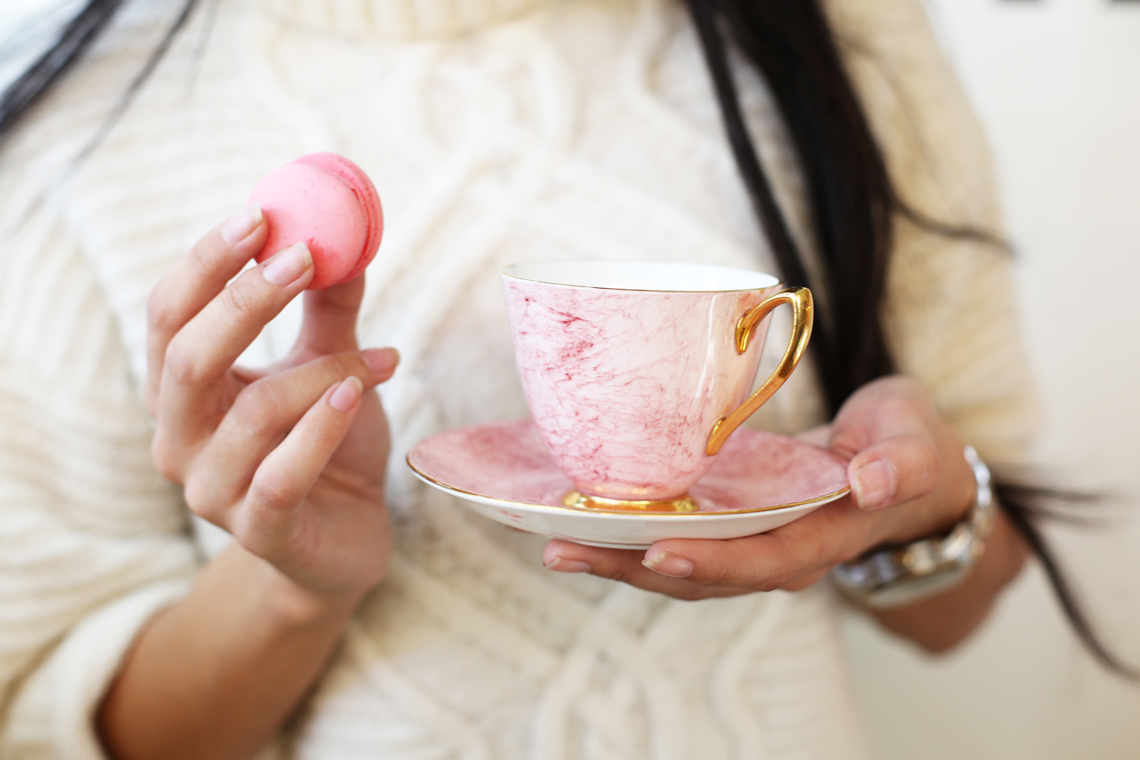 20th October 2014

Last weekend a slightly snotty Lydia and an extremely excited Ali were invited down to London for a fun filled afternoon with the wonderful team from Oh La La Macarons. For those of you who don't know, Ali and I fell in love in Paris so Macarons hold quite profound sentiment for us both, so when the invite arrived we both were eagerly awaiting the date. We hopped on a train to Farringdon which was a short walk from the pop-up events location of Antoni & Alison designer store and Tea room. Situated pretty much in the centre of your typical London street, the tea room with its panoramic views was the perfect location to try my hand at making my favourite treats, failing that I planned to eat mine and everyone else's in sight! Upon arrival we were met by the wonderful Jess & Tiffany who escorted us upstairs to meet the breath takingly stunning Meredith, the beauty and the brains behind Oh La La. Slowly other bloggers arrived including the wonderful Harry from HaveYouHeardTheLatest and Kristabel from IWantYouToKnow, it might just be me but when you have a room full of people as wonderful as we had that day, it's impossible to not have a good time! Meredith began by telling us a few fun facts about macarons (err they're gluten free! Who knew?) and soon was well under way with all the do's and don'ts of making the perfect macarons. I found it all a bit foreign because I'm not a gifted baker, so I kept quiet and tried to soak up as much information as possible. All the while the talented Lucy whipped and mixed us up endless concoctions of delicious Martinis. Before long we were given the opportunity to put together some of our own pre […]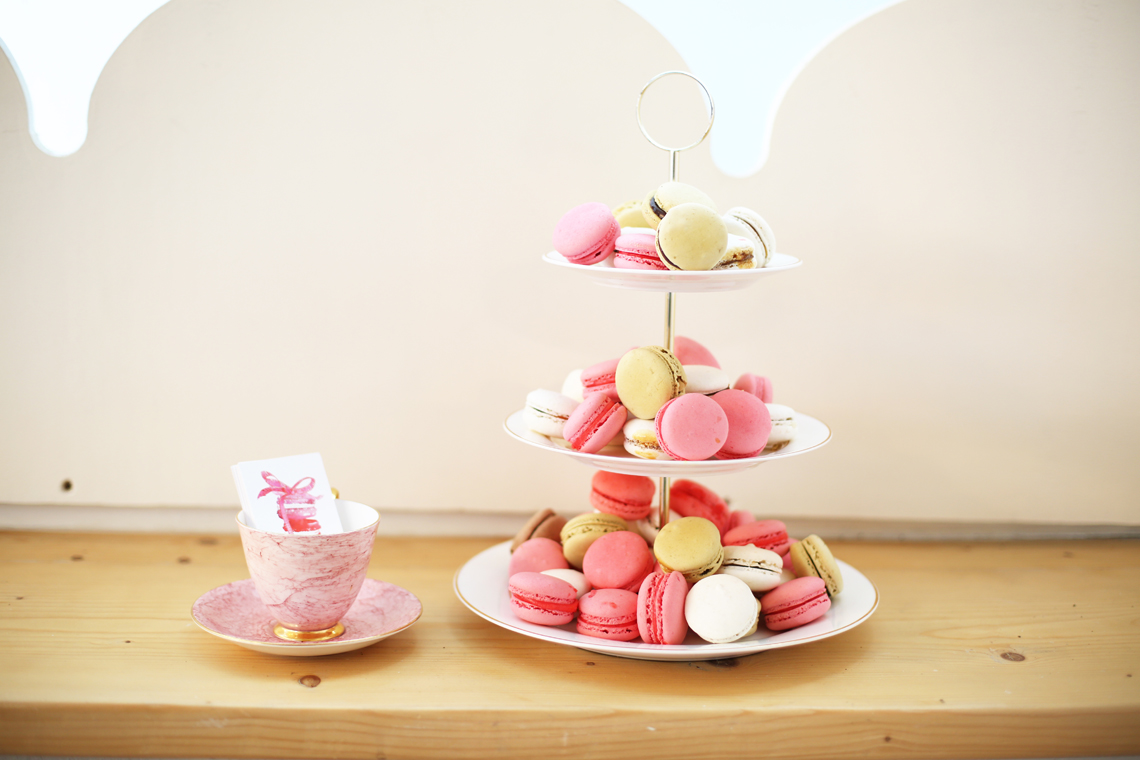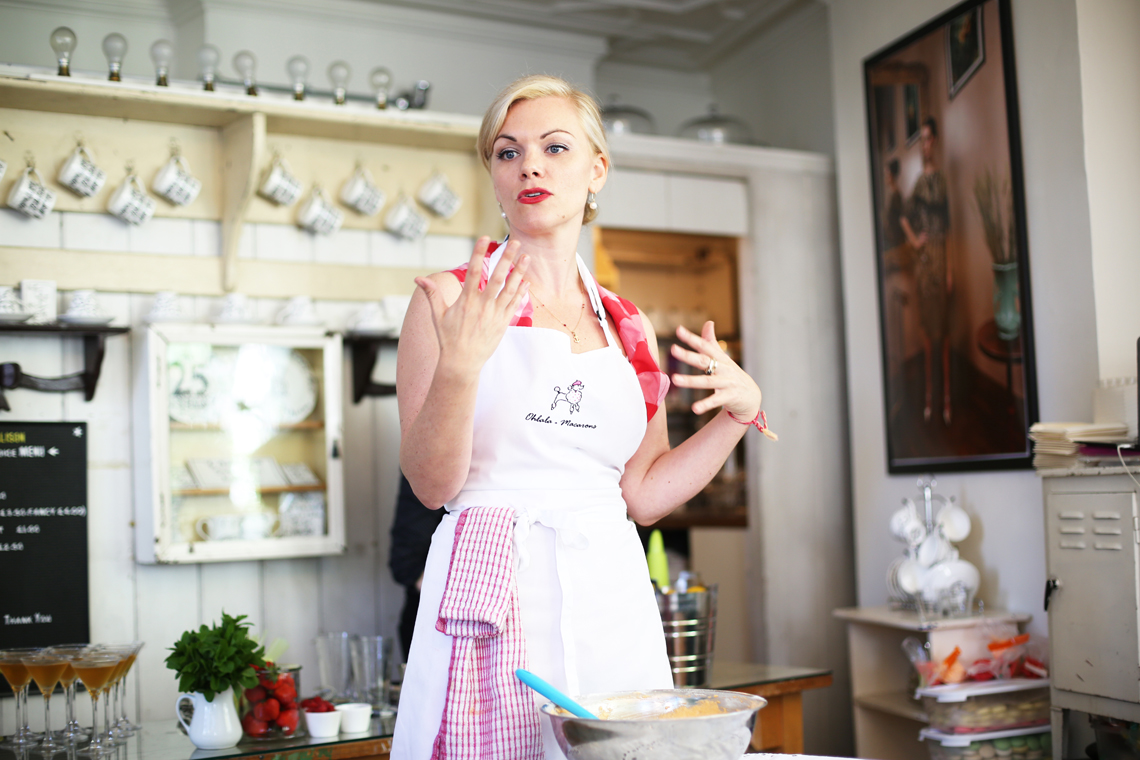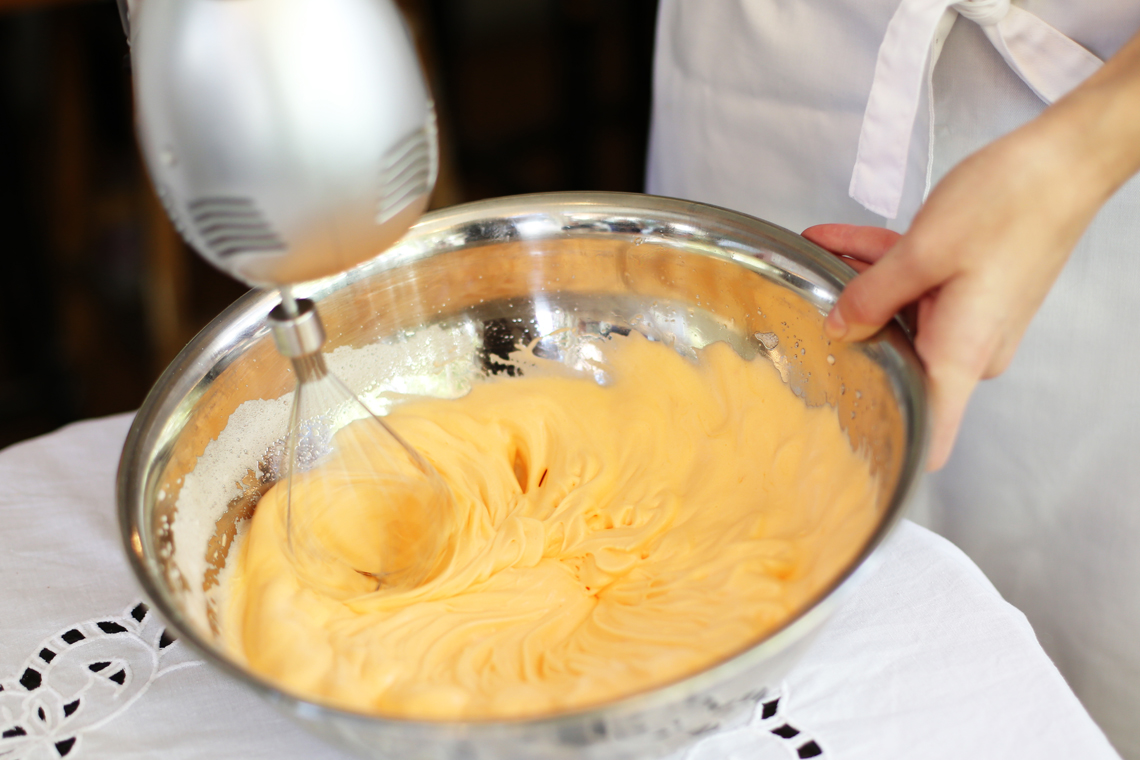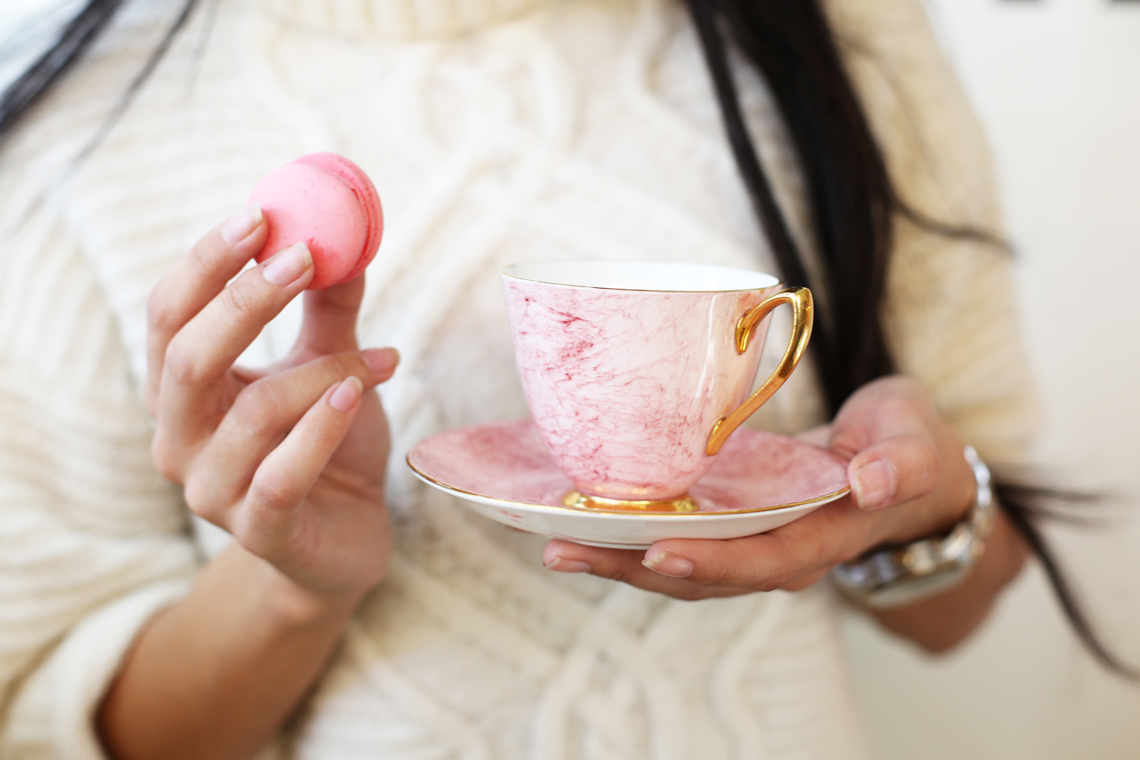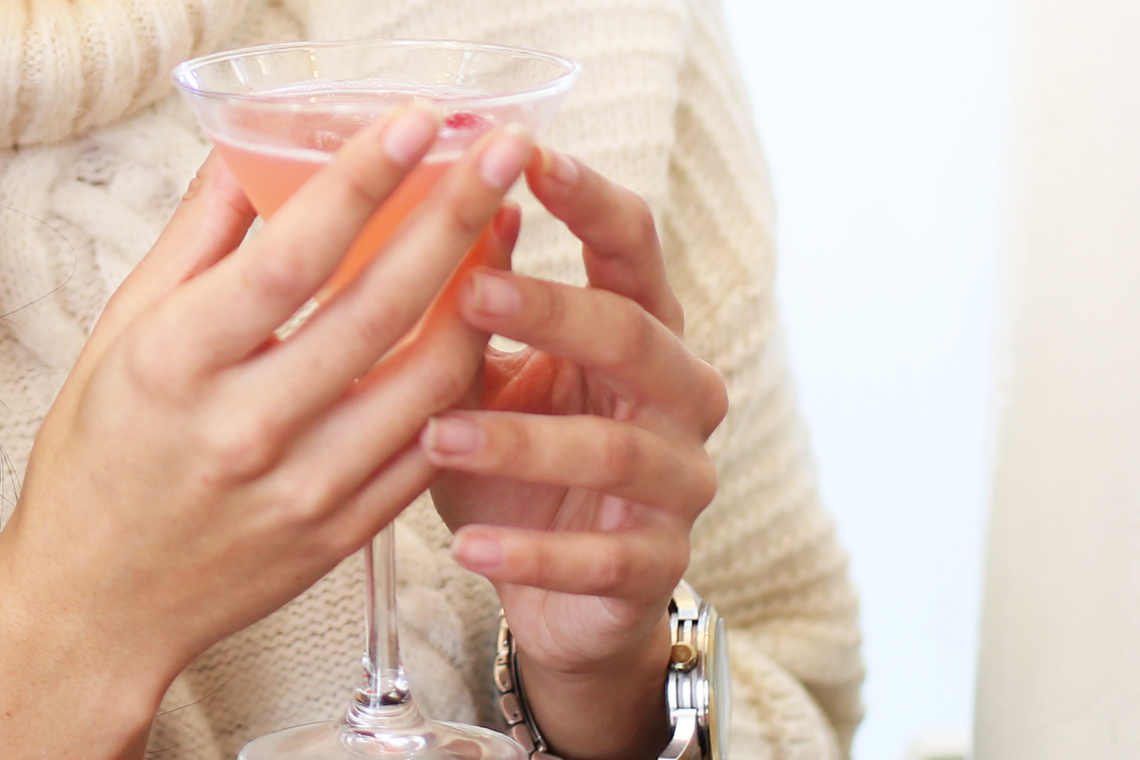 Last weekend a slightly snotty Lydia and an extremely excited Ali were invited down to London for a fun filled afternoon with the wonderful team from Oh La La Macarons.
For those of you who don't know, Ali and I fell in love in Paris so Macarons hold quite profound sentiment for us both, so when the invite arrived we both were eagerly awaiting the date. We hopped on a train to Farringdon which was a short walk from the pop-up events location of Antoni & Alison designer store and Tea room. Situated pretty much in the centre of your typical London street, the tea room with its panoramic views was the perfect location to try my hand at making my favourite treats, failing that I planned to eat mine and everyone else's in sight!
Upon arrival we were met by the wonderful Jess & Tiffany who escorted us upstairs to meet the breath takingly stunning Meredith, the beauty and the brains behind Oh La La. Slowly other bloggers arrived including the wonderful Harry from HaveYouHeardTheLatest and Kristabel from IWantYouToKnow, it might just be me but when you have a room full of people as wonderful as we had that day, it's impossible to not have a good time!
Meredith began by telling us a few fun facts about macarons (err they're gluten free! Who knew?) and soon was well under way with all the do's and don'ts of making the perfect macarons. I found it all a bit foreign because I'm not a gifted baker, so I kept quiet and tried to soak up as much information as possible. All the while the talented Lucy whipped and mixed us up endless concoctions of delicious Martinis.
Before long we were given the opportunity to put together some of our own pre made macarons and try our hand at mixing some Martinis. As always, Ali put me totally to shame with his Mr. Perfect At Everything skills when it came to the cocktail mixing so I sat back and enjoyed the fruits of his labour whilst I put together a box of pretty pink and white macarons to enjoy whilst snuggling on the sofa at home.
Even for the most amateur baker like myself, the master class was a complete success and I left feeling totally confident that I now possessed all the tips and tricks to be producing batches of our favourite treats rather that spending a small fortune on a tiny box every time I head to London. But most of all I left with the information of an event that I would recommend to friends, family and couples everywhere. Whether for a celebration or just a day out with the girls, it makes for a fun filled, educational and original way to spend some quality time.
If you are interested in a Martini & Macaron masterclass with Oh La La! and a lover of all things Macarons, Simply head over to their website HERE and book in now.