by the bottle : my virgin wine edit
21th January 2021

Its incredible how our taste buds evolve with time, I remember being 8 years old trying sips of my Nonno's wine that he'd make in his garage at their home in Harrow and gimace at the sharp sour taste "If this is alcohol" I remember thinking to myself, "I want no part of it!" but fast forward to 16 year old Lydia and her bottle of Lambrini that she'd share with her friends in the local park, it turns out my stance on the matter had changed somewhat. Fear not though, my taste buds did in fact  continue to develop and there is no Lambrini featured within this blogpost. But in truth, I didn't really begin exploring wine until my 30's, I think its always felt a little bit daunting and through fear of feeling out of my depth, I always found myself opting for the crowd pleaser Provence Rose instead of exploring the endless possibilities that vineyards have to offer. I started off with a wonderful and cosy Wine Tasting evening in the basement of a restaurant with my best friend in London and from there we've explored some of the most incredible Wine Cellars and Vineyards across the world and my passion, understanding and interest grew. And whilst I am still very much a complete novice, I know what I like, I enjoy it and that's what its all about really isn't it? From fresh and fruity whites and dark and smokey reds through to Light pale Rose or a classic flute of Bubbles, I love nothing more than discovering a new favourite or independent vineyard so naturally, when Virgin Wines approached me to put together my own Edit from their vast selection of Wineries I couldn't wait to get tasting and boy did we taste. Over the course of a month my best friend Carrie and I set about working our way through the very best bottles matched to our flavour profiles and pieced together a 12 bottle edit of wines fit for every occasion. Whether you're cosying in front of the Autumn fire, toasting over a Wintery Sunday roast or relaxing on the patio into the late Spring/Summer evening air I've chosen something for everyone;
Solpiantez Spumante Brut Millesimato –
A light, dry and refreshing prosecco that is perfect to toast in the festive season. A blend of Trebbiano and Garganega, this is an easy drinking alternative to Champagne.

Bendico Terre Siciliane Vermiento –
Ever so slightly sweeter and easy to drink on its own or paired with food. This would be delicious with seafood, or a cold cuts buffet on Boxing Day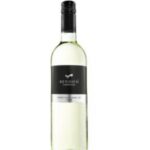 Savvie Sauvignon Blanc –
You Many have seen Carrie and I consuming this while hiking- we take our tasting VERY seriously! It's a staple New Zealand Malborough Sauvignon Blanc. It's tropical and grassy and blooming delicious.

Brio Pinot Grigio –
I didn't think I liked Pinot until I tried this bottle. Notes of Green apple and pear make it super refreshing when served ice cold.

The Black Pig The Prize Shiraz –
WOW. Spicy, woody, blackberries and currants making it PERFECT for the Roast beef joint, or, if you have the will power, save it for those special burgers on the Bbq in summer.

Les Arbousiers Coteaux du Languedoc Cinsault Grenache –
I couldn't leave a rosé out of the case when it was Whispering Angel that got me in to my wine journey to begin with! Carrie isn't a rosé drinker but she enjoyed this one saying it wasn't as sickly sweet as most. It's crisp and summer berries come through without being too over powering. Really lovely one to enjoy on its own.

Dragon Hills Syrah –
I'd never had a Romanian wine before but this is delicious. Mid bodied, fruity and ever so slightly sweet, it's a great one for having with Pizza or in front of the fire.

The Big Mo Viognier –
I won't lie, I don't like the label on this one at all, but the wine outshines that all on its' own. It's citrusy and tastes like stone fruits and would balance Asian dishes delightfully.

Kahaka Malborough Sauvignon Blanc –
My runaway favourite from the whole case, it's tropical, zesty, smooth, dry and utterly delicious. FAR too easy to drink as it's so yummy!

Baciato Primitivo –
One for the red meat lovers but also perfectly balanced enough to drink on its own, it's definitely more an Autumn/ Winter wine in my opinion with the blackberry notes shining through for the season.

Belmonte Albarino –
This smells like evenings in my favourite bar with my favourite people. I'd never tried an Albarino until my evenings at Woburn Mosaic but it's so unusual compared to my normal wine choices but no less delicious. It's herby and grassy but not too tart, it's still smooth but more minerally. This one is also made in my favourite wine region of Malborough so it's a sure fire win in my opinion.

Les Trois Clés Reserve –
Another of my favourites, this has a very slight smokiness which I love curled up in front of the fire on a Sunday evening with Ali, a cheese board, some fig jam and toasted bread – pure bliss in a bottle.

I thoroughly enjoyed evaluating the wines (it's a hard job but someone has to do it) Drinking wine is for pleasure and hopefully I will get to spend a lot more time drinking wine with friends in the not too distant future. I think the biggest thing I learnt was you can learn to appreciate the differences in wine the more you taste and make the effort to pause and take notice of each glass, rather than just glug – and cheers to that!
OR for an even better deal, join our fantastic WineBank! Enjoy a bigger saving of £56, a lower price of just £6.45 a bottle, 2 FREE glasses, and FREE express delivery direct to your door! 
What's your favourite wine and why?