If you caught the tail end of my stories on Instagram earlier, you will have spied the little black dress of dreams from Karen Millen that I'm currently obsessed with.
Hopefully, you will have spied that I've got a 20% off code for you too…
Which lasts until 31st January –You're most welcome!
With that in mind, I thought I'd round up my Karen Millen favourites in case you're keen to take advantage and treat yourself this month.
Without further ado…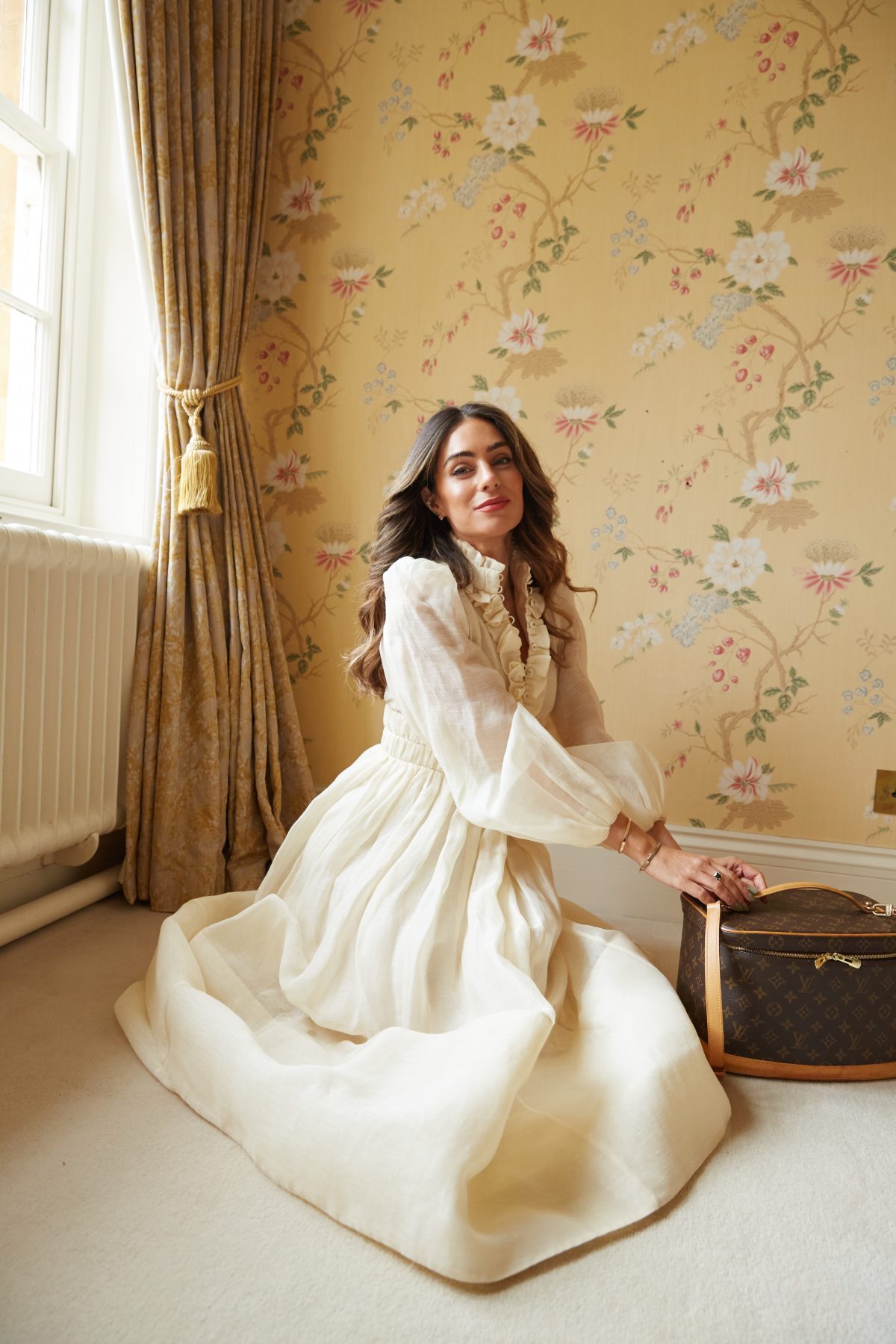 THE CLASSIC LBD
What tailored dress dreams are made of right here, I honestly can't get over how much I love this dress. Paired with my Louboutin 'Kate' Boots, Calzedonia tights and new vintage Hermes in rouge (she's a beauty!), it's the classic LBD I didn't know I needed 'til now. 
THE BASIC BODY
In my opinion, sales are the best time to stock up on good quality basics. With that in mind,  this square neck white top went straight in my basket. Not only will it work well paired with jumpers and belted cardigans in the coming weeks but it's an elegant staple for spring, too.
THE SPRING TROUSER
Every year, when spring arrives, I gravitate back to (quality) linen trousers – the understated hero of the spring/summer season. With that in mind, if you're starting to think about your spring wardrobe like me, these are a failsafe as far as I'm concerned. Pair with the matching linen white shirt for a chic, laid back look.
THE DOUBLE-BREASTED COAT
If you're a long time follower, you'll know that I always gravitate towards double breasted coats. Especially when they come in earthy, khaki greens like this. For me, its the best cut if you're looking for a tailored fit. Opting for colours inspired by nature means that it'll work year after year too.  
THE LOUNGEWEAR
The holy grail of loungewear sets! I lived in the cream and grey sets last winter and love them just as much today as I did back then. The only downside? You won't want to take them off once they're on. Don't say I didn't warn you…
SHOP NOW
SHOP MY Karen Millen FAVOURITES NOW
Remember to use the code LYDIA20 at checkout for 20% off until 31st January – SHOP NOW