mocha maca smoothie recipe
26th February 2015

Oh I do love a Starbucks run to start the day. But unfortunately my bank balance and waistline don't quite feel the same when it comes to indulging in a Mocha or five on a weekly basis. So this week I decided to rustle up a little something to help me kick that unhealthy and expensive habits butt whilst also trying out the new Kenwood Silver Smoothie maker. Ingredients 1 Banana 1 tbsp Maca Powder 1 tbsp Raw Cacao Powder An espresso shot of coffee (I use my Nespresso coffee machine but you can easily use instant) 1 tbsp Almond Butter 1 tbsp PhD Woman Chocolate Protein Powder 1 tsp Cinnamon 1/2 cup Unsweetened Almond Milk 1/2 cup Ice cold water a handfull of Ice Cubes Obviously I shoved that all into the Kenwood and blended until smooth and creamy. Now it's definitely not my beloved Nutribullet but at a budget friendly £36 I should hope so too, however for that price its a great addition to your kitchen if you are looking for an inexpensive yet stylish smoothie maker to sit conveniently on your  Kitchen work top. It reminds me of retro Smeg appliances but with a cool chrome finish. The spout makes for a no nonsense convenient smoothie pouring and the stir stick really did prove an efficient addition to the process. I'd definitely recommend this for those who aren't wanting to spurge on a smoothie maker but still want something stylish an efficient. This is recipe is my saving grace on these dull mornings right now (seriously now, what is with the weather today) The shot of coffee provides me with that instant antioxidant packed caffeine hit whilst the Maca is packed with vitamins and minerals that give your energy an overall boost. I especially like to add a scoop […]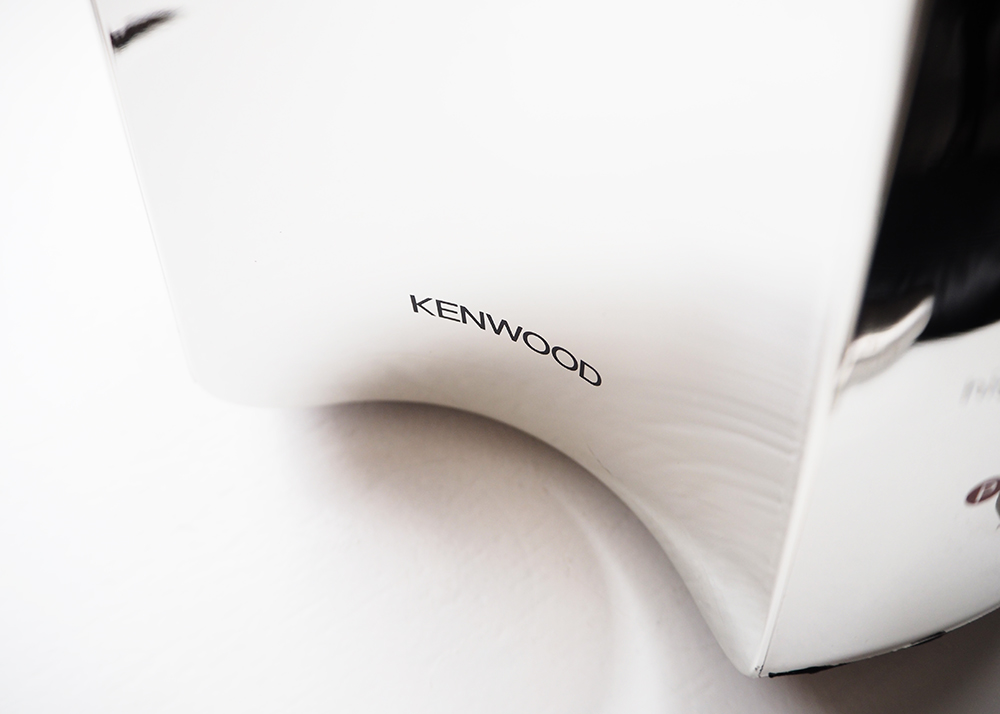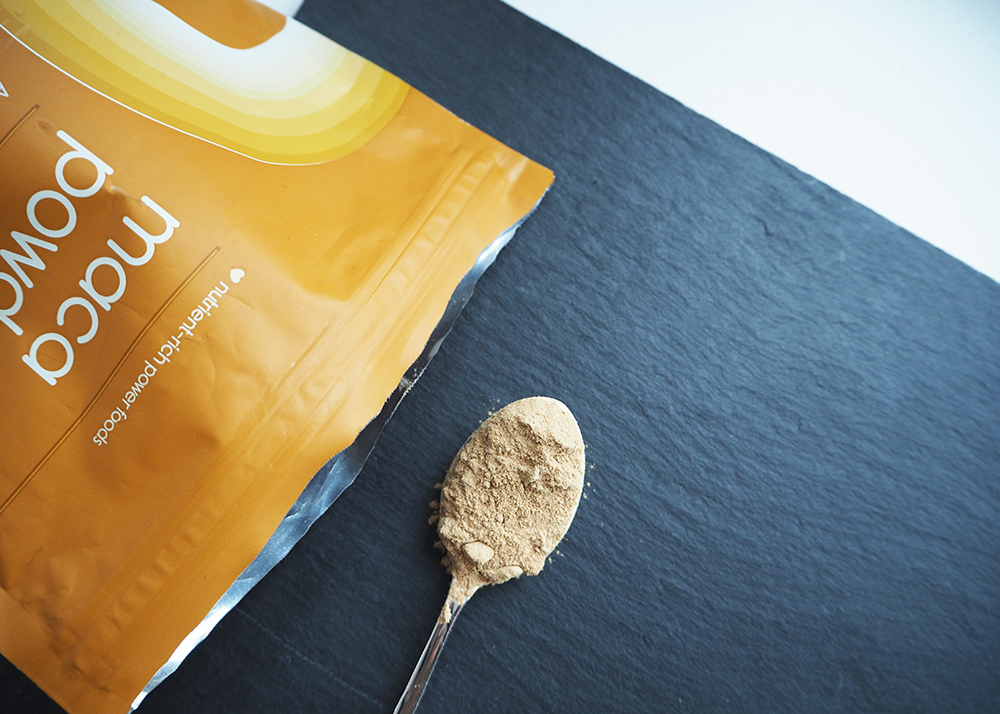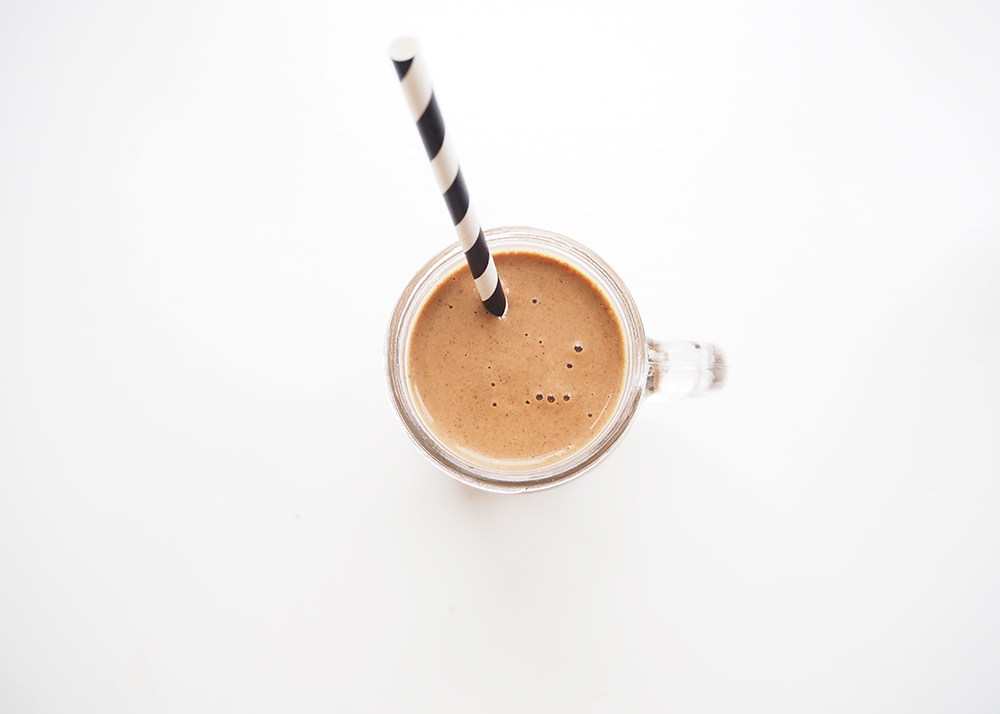 Oh I do love a Starbucks run to start the day. But unfortunately my bank balance and waistline don't quite feel the same when it comes to indulging in a Mocha or five on a weekly basis. So this week I decided to rustle up a little something to help me kick that unhealthy and expensive habits butt whilst also trying out the new Kenwood Silver Smoothie maker.
Ingredients
1 Banana
1 tbsp Maca Powder
1 tbsp Raw Cacao Powder
An espresso shot of coffee (I use my Nespresso coffee machine but you can easily use instant)
1 tbsp Almond Butter
1 tbsp PhD Woman Chocolate Protein Powder
1 tsp Cinnamon
1/2 cup Unsweetened Almond Milk 1/2 cup Ice cold water
a handfull of Ice Cubes
Obviously I shoved that all into the Kenwood and blended until smooth and creamy. Now it's definitely not my beloved Nutribullet but at a budget friendly £36 I should hope so too, however for that price its a great addition to your kitchen if you are looking for an inexpensive yet stylish smoothie maker to sit conveniently on your  Kitchen work top. It reminds me of retro Smeg appliances but with a cool chrome finish. The spout makes for a no nonsense convenient smoothie pouring and the stir stick really did prove an efficient addition to the process. I'd definitely recommend this for those who aren't wanting to spurge on a smoothie maker but still want something stylish an efficient.
This is recipe is my saving grace on these dull mornings right now (seriously now, what is with the weather today) The shot of coffee provides me with that instant antioxidant packed caffeine hit whilst the Maca is packed with vitamins and minerals that give your energy an overall boost. I especially like to add a scoop of PhD Woman Chocolate Protein powder if I'm having this post morning workout to ensure my muscles get  the nutrient they need to repair properly.
Have you tried this smoothie? and whats you're favourite recipe right now?