memoirs of the maldives
28th May 2017

This post is sponsored by Monica Vinader. I can feel the Summer heat on my skin as a type this and although it's a far cry from the picture perfect beaches of The Maldives, British Summer has finally turned up. The window is open next to me, it makes little difference but for some reason I still open it every evening as I sit down to type via candle light. I took one step off the boat and felt like I couldn't take another. It was taking me some time to process that I, Lydia Millen, the girl whose afraid of everything (except failure) made it on two long haul flights, a coach and a sea plane all the way to paradise. The Maldives had always felt too far, too distant, girls like me didn't holiday there. But there I was pushing the flawless white sand through the gaps in my toes looking out at water that was both as clear and warm as a bath. It was in that moment, that I truly fell in love with travel. I think sometimes you have to find your own spark, these desires and urges don't always just come to you, much like self motivation sometimes you have to find that one thing, that one experience that ignites that fire within you. There I was on a beach with the boy I am going to marry, there was no one else around, it was just us and the sound of the waves. We talked about all of the journeys we had taken together, that time he nearly died in Lisbon, almost missing our flight in Monaco and falling in love in Paris. So many places visited, so many memories made and yet this trip felt oddly different. I didn't want our […]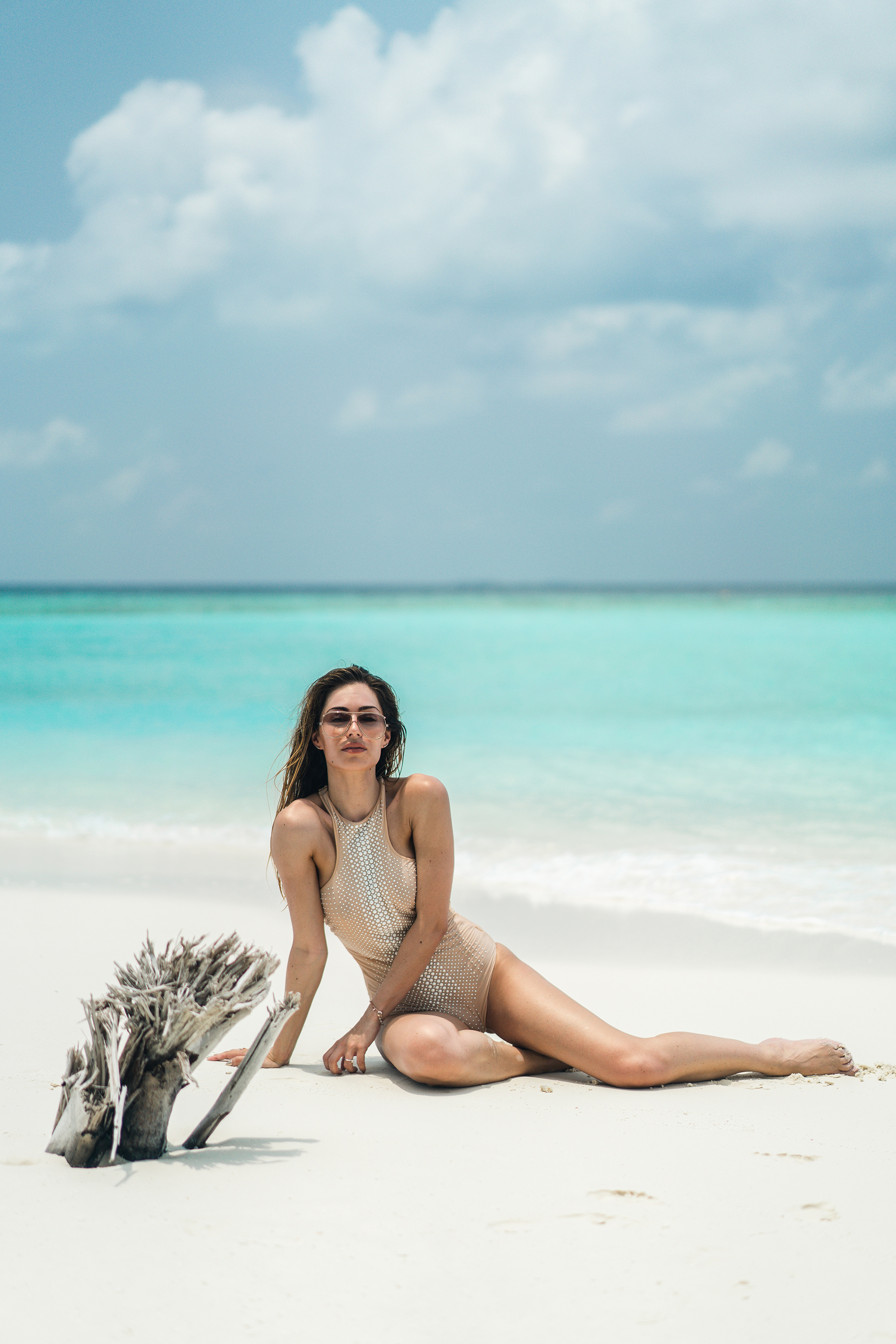 This post is sponsored by Monica Vinader.


I can feel the Summer heat on my skin as a type this and although it's a far cry from the picture perfect beaches of The Maldives, British Summer has finally turned up. The window is open next to me, it makes little difference but for some reason I still open it every evening as I sit down to type via candle light.
I took one step off the boat and felt like I couldn't take another. It was taking me some time to process that I, Lydia Millen, the girl whose afraid of everything (except failure) made it on two long haul flights, a coach and a sea plane all the way to paradise. The Maldives had always felt too far, too distant, girls like me didn't holiday there.
But there I was pushing the flawless white sand through the gaps in my toes looking out at water that was both as clear and warm as a bath. It was in that moment, that I truly fell in love with travel. I think sometimes you have to find your own spark, these desires and urges don't always just come to you, much like self motivation sometimes you have to find that one thing, that one experience that ignites that fire within you.
There I was on a beach with the boy I am going to marry, there was no one else around, it was just us and the sound of the waves. We talked about all of the journeys we had taken together, that time he nearly died in Lisbon, almost missing our flight in Monaco and falling in love in Paris. So many places visited, so many memories made and yet this trip felt oddly different.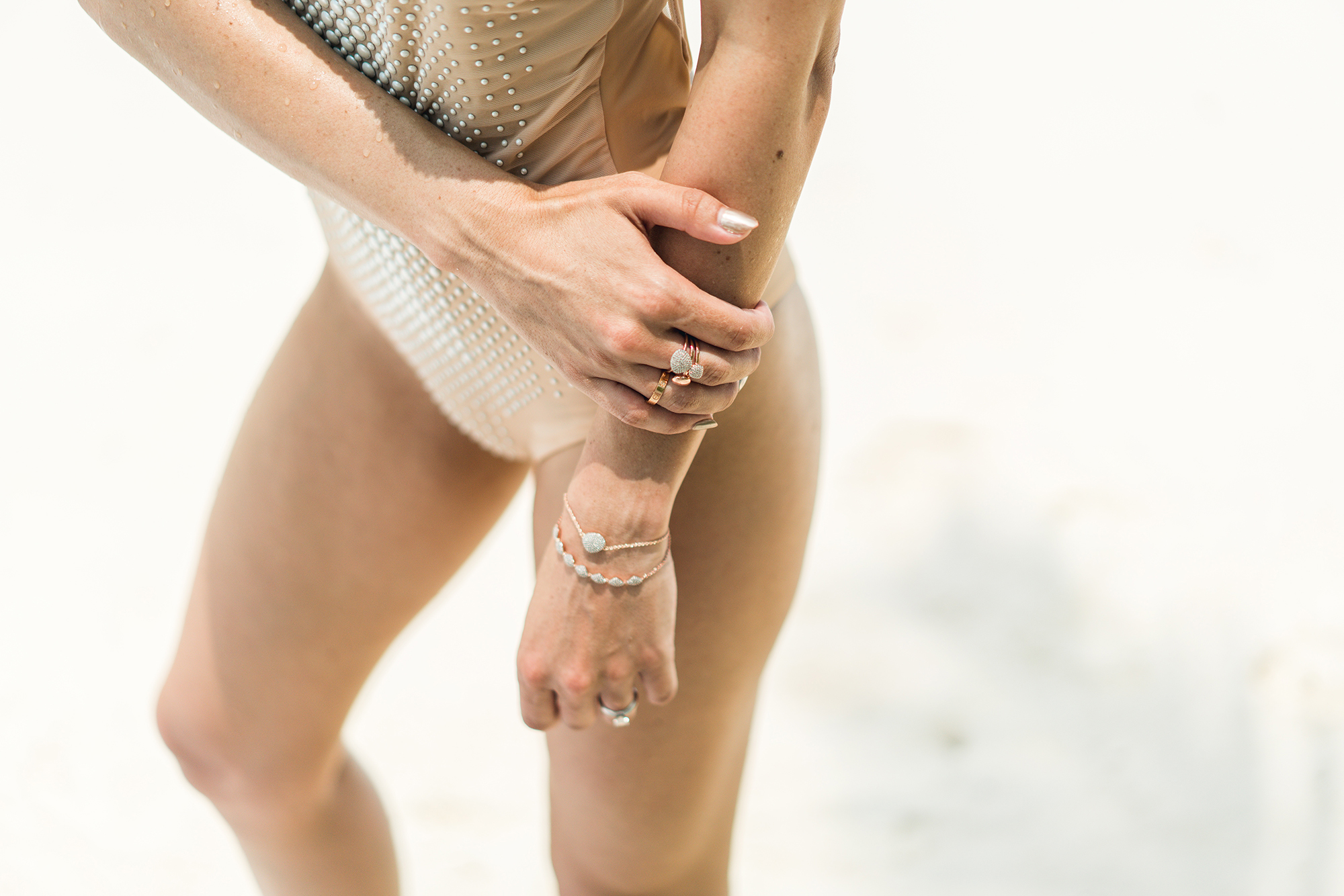 I didn't want our time to end there. Time seemed to move so fast and I wanted to bottle up each moment and experience it forever.
Inspired by the sea-tumbled pebbles and reef fragments found strewn across the most beautiful beaches in the world, the Nura collection from Monica Vinader was the most perfect momento of our trip to paradise. The warm rose gold hue glows in the way only a Maldivian sunsets glows, whilst the perfectly imperfect smooth edges take me back to snorkling the reef without fear, for the first time in my life.
From diamond encrusted creeper earrings to a tiny pebble tumbled into the shape of a heart, every time I touch the pendant around my neck it takes me back to that moment on the beach with the boy I'm going to marry, that I will never, ever forget.
Imagery by Ali Gordon.