meal prep in under 15 minutes
14th October 2015

Last week, I had the pleasure of Anouska's company before a trip. I some how managed to get her in the kitchen cooking dinner for us all, I know I have like this talent when it comes to avoiding cooking. But not anymore! Anouska knocked up the easiest stir fry, so easy in fact that even I could do it. So as soon as I returned from my travels I set about putting my new found culinary skills to the test. And it quickly became apparent that these meal's were so easy that I could make them in bulk as part of my meal prep. You Will Need 3 Peppers 1Tsp Coconut oil 2 x Packs Egg Noodles 2 x handfuls of Cashews 2 x sachet Stir fry sauce Tupper wear boxes Prep time : Under 15 minutes No. of servings : Four To start I melt the teaspoon of coconut oil into a medium sized Wok, it probably should be large but I'm just not that organised. While the oil melts I dice the peppers to a comfortable size. I say comfortable because vegetables are a new addition to my diet in the last 5 years and the smaller the size the less noticeable I find their presence. Odd I know. I fry the peppers gently for about 5 minutes, stirring often until I add in the cashews. You may obviously use whatever addition you please, Chicken, prawns etc. However Anouska is a vegetarian so I tried it her way and it was De-licious! Ensuring the peppers and cashews are lightly coated in the coconut oil I allow them to fry for just a little longer than I should, I enjoy the crunch. I then break up the egg noodles and add them to the wok. […]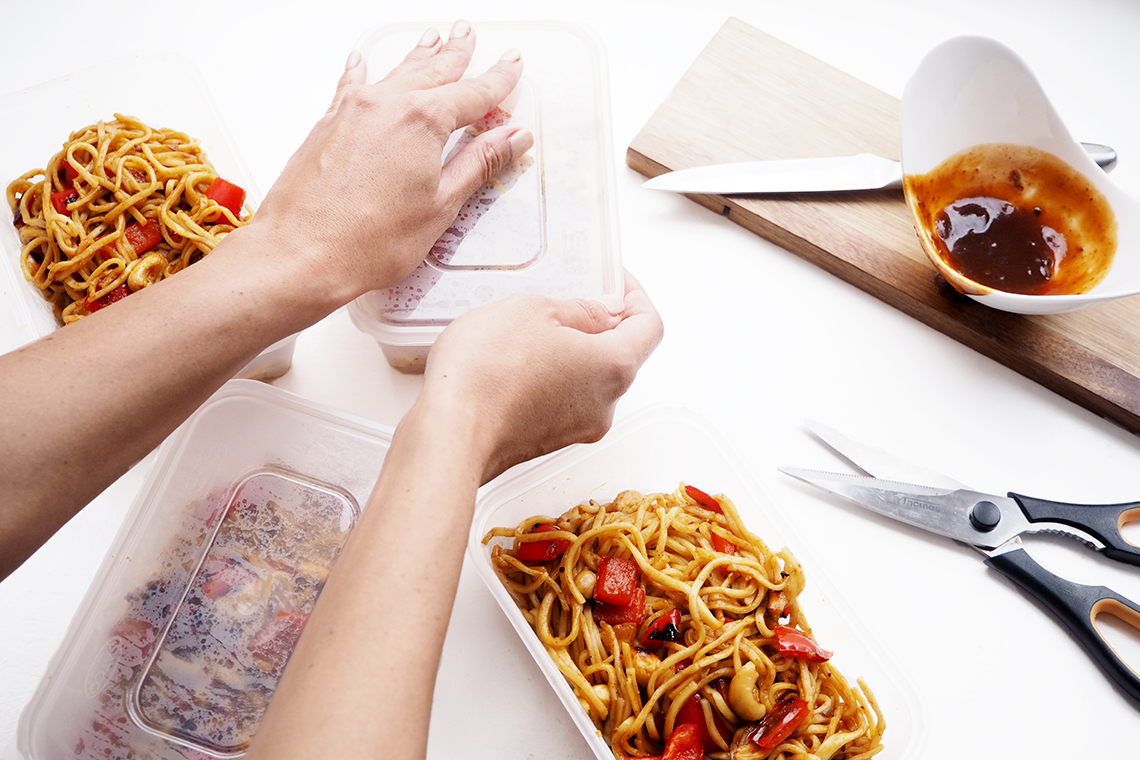 Last week, I had the pleasure of Anouska's company before a trip. I some how managed to get her in the kitchen cooking dinner for us all, I know I have like this talent when it comes to avoiding cooking. But not anymore! Anouska knocked up the easiest stir fry, so easy in fact that even I could do it. So as soon as I returned from my travels I set about putting my new found culinary skills to the test. And it quickly became apparent that these meal's were so easy that I could make them in bulk as part of my meal prep.
---
You Will Need
3 Peppers
1Tsp Coconut oil
2 x Packs Egg Noodles
2 x handfuls of Cashews
2 x sachet Stir fry sauce
Tupper wear boxes
Prep time : Under 15 minutes
No. of servings : Four
---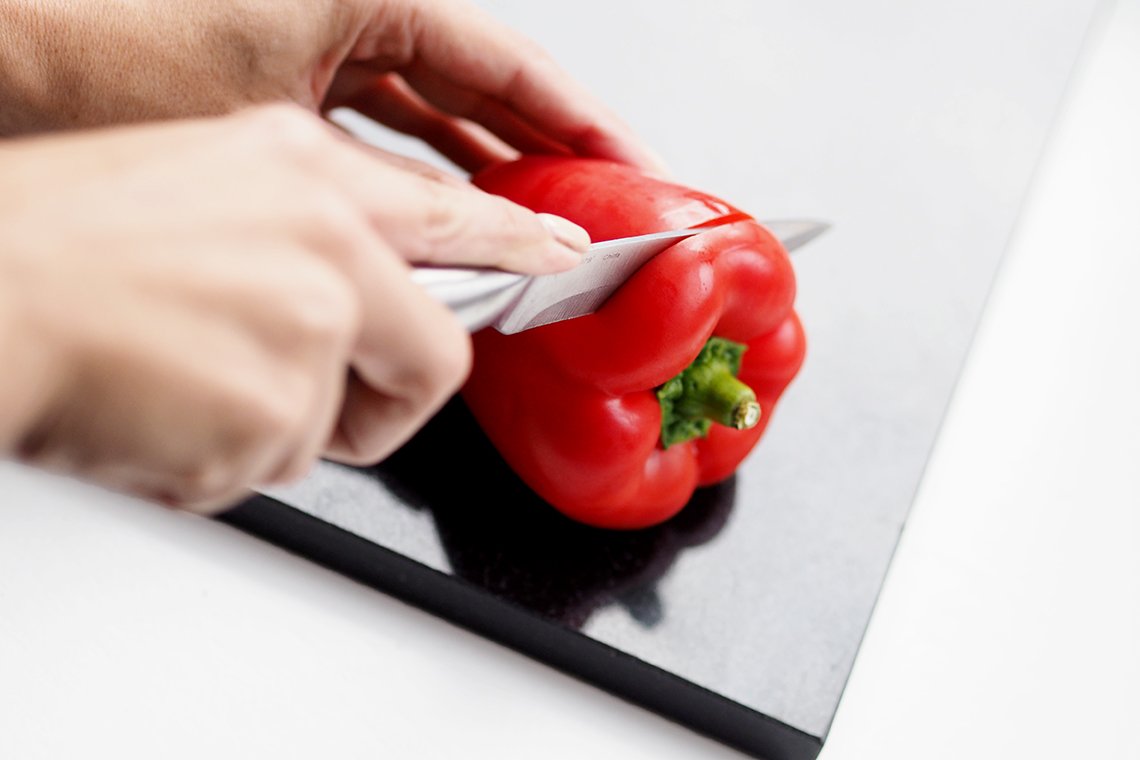 ---
To start I melt the teaspoon of coconut oil into a medium sized Wok, it probably should be large but I'm just not that organised. While the oil melts I dice the peppers to a comfortable size. I say comfortable because vegetables are a new addition to my diet in the last 5 years and the smaller the size the less noticeable I find their presence. Odd I know.
I fry the peppers gently for about 5 minutes, stirring often until I add in the cashews. You may obviously use whatever addition you please, Chicken, prawns etc. However Anouska is a vegetarian so I tried it her way and it was De-licious!
---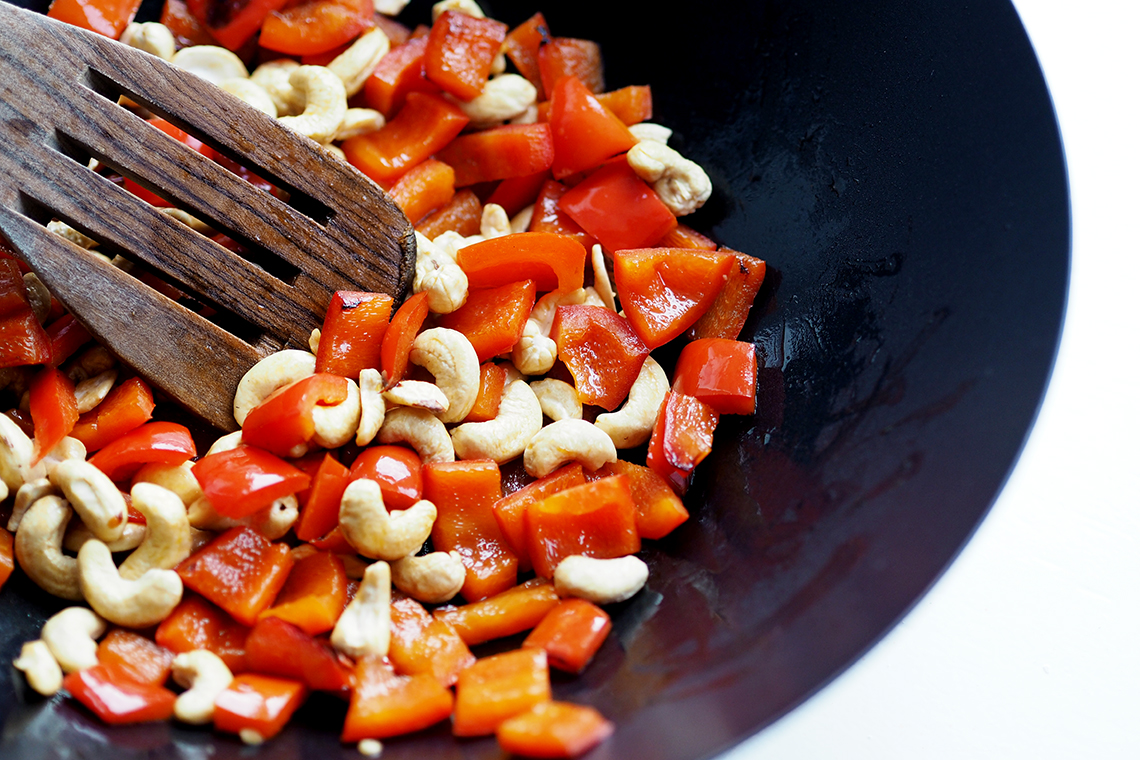 ---
Ensuring the peppers and cashews are lightly coated in the coconut oil I allow them to fry for just a little longer than I should, I enjoy the crunch. I then break up the egg noodles and add them to the wok. The difficult part is ensuring the nuts and peppers are adequately mixed in to the noodles before adding in the sauce. It's an art, I'm sure of it.
---
---
Finally, mix in the two sachets of sauce until an even coat covers the noodles. Remove from the heat and divide between 4 tupperwear boxes and, if you have a cat, close the lids whilst they cool on the work top. Once adequately cooled, pop in the fridge and reheat for Lunch or Dinner with zero fuss. Regardless of the cost of each meal, the time you will save is priceless. Not to mention almost completely  eliminating the chances of taking out a spoon and snacking on the open peanut butter jar in the cupboard.
What are your current favourite easy meals?
This post was shot on the Olympus PEN E-PL7 & 45mm lens.
---