island hopping pt.4 – kos, greece
20th October 2015

We began our visit with a tour old town bursting with ancient ruins and beautiful greek architecture. Think bellowing blossoms over bleashed stone archways throughout. It became apparent from the outset that this would be my most favourite tour of all the Islands, as we had been fortunate enough to land the most passionate and kind guide of them all who took us enthusiastically around some of the most spectacular locations from The Old Agora to the Plane tree of Hippocrates. We finished off our day with good food and relaxation time at one of Kos' many stunning beaches. When visiting these Islands, packed full of heritage it can be a lot to digest. I for one need the breaks by the sea to process and understand the sheer volume of history which is encapsulated within Greece. The beaches really are some of the most beautiful I have been lucky enough to visit. I felt at home there. Next stop – Ios & Santorini. For more information on booking your 4 day idyllic cruise please visit the Celestyal Cruises & Aegean Airlines website. This post was shot on the Olympus PEN E-PL7 Kit & 45mm lens. Shop The Post [show_shopthepost_widget id="1118650″]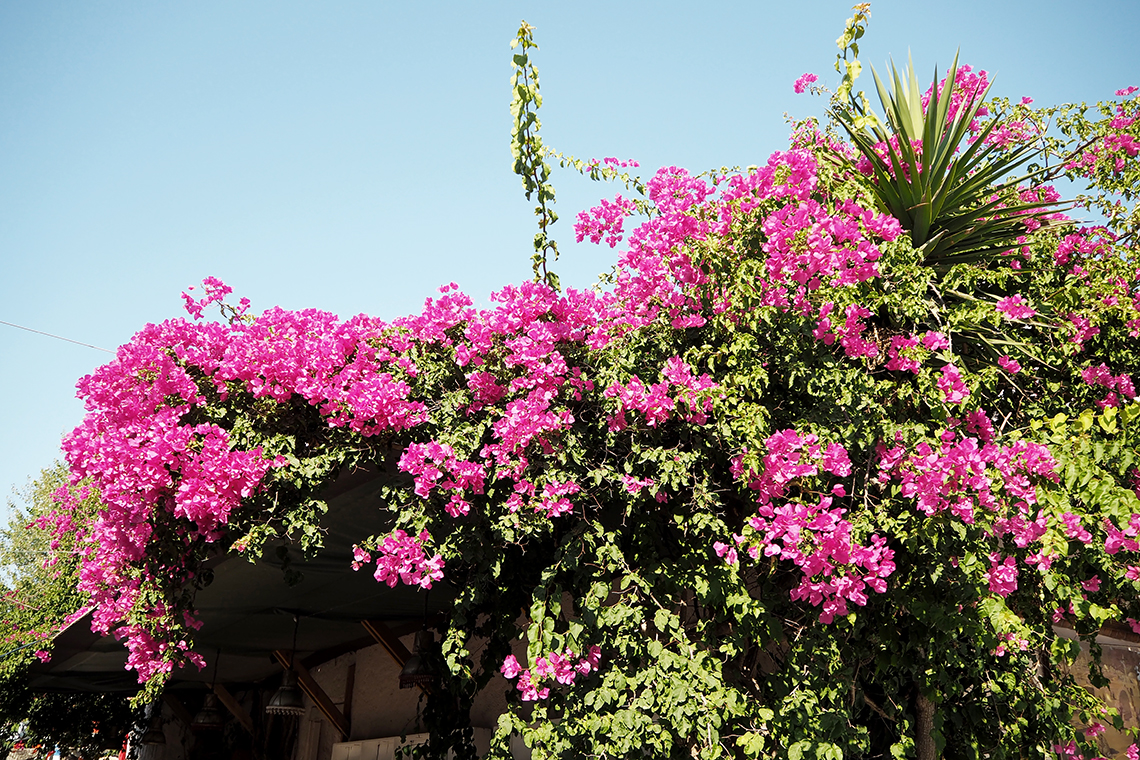 We began our visit with a tour old town bursting with ancient ruins and beautiful greek architecture. Think bellowing blossoms over bleashed stone archways throughout. It became apparent from the outset that this would be my most favourite tour of all the Islands, as we had been fortunate enough to land the most passionate and kind guide of them all who took us enthusiastically around some of the most spectacular locations from The Old Agora to the Plane tree of Hippocrates.
We finished off our day with good food and relaxation time at one of Kos' many stunning beaches. When visiting these Islands, packed full of heritage it can be a lot to digest. I for one need the breaks by the sea to process and understand the sheer volume of history which is encapsulated within Greece. The beaches really are some of the most beautiful I have been lucky enough to visit. I felt at home there.
Next stop – Ios & Santorini.
For more information on booking your 4 day idyllic cruise please visit the Celestyal Cruises & Aegean Airlines website.
This post was shot on the Olympus PEN E-PL7 Kit & 45mm lens.
---
Shop The Post
[show_shopthepost_widget id="1118650″]