island hopping pt. 1 – the athens riviera
6th August 2015

To think 4 months ago I'd never been to Greece but now I can say I have had the pleasure of visiting 6 of its most breath-taking islands and destinations, 5 of which happened in one trip. Remember that promise I made to myself about stepping outside of my comfort zone more, well 2015 has been full of many instances which I'd usually have ignored the e-mails of and pretended they simply weren't happening. I'd been on a boat probably once in my life and to say it didn't go well (I'm sure my brother still holds a grudge against me for ruining his sea fishing trip) is most definitely an understatement. So when the opportunity arose to embark on a cruise of the Greek islands, I simply had to say yes. No more comfort zones. We arrived in the Athens Riviera late at night, following our flight into Athens with Aegean Airlines, to the Grand Resort Lagonissi (known locally as the Island of Athens) due to its picturesque beaches and secluded island-like feel. The Grand Resort Lagonissi is an exclusive luxury resort, so luxurious the likes of J-Lo has stayed, situated in 72 acres of private peninsula. This was to be our home for the night before boarding our cruise. Because we arrived so late at night we enjoyed a light dinner and were escorted via golf buggy to our room. The suite in which I stayed took the air from my lungs, it was so large for little me with a humoungous white linen bed, it's own gym, sunken jaquzzi tub, sauna, walk in wardrobe and vast balcony. But it wasn't until the sun rose that I was fully able to experience the beauty of this resorts location, as I pushed the button on my remote controlled curtains (yes I […]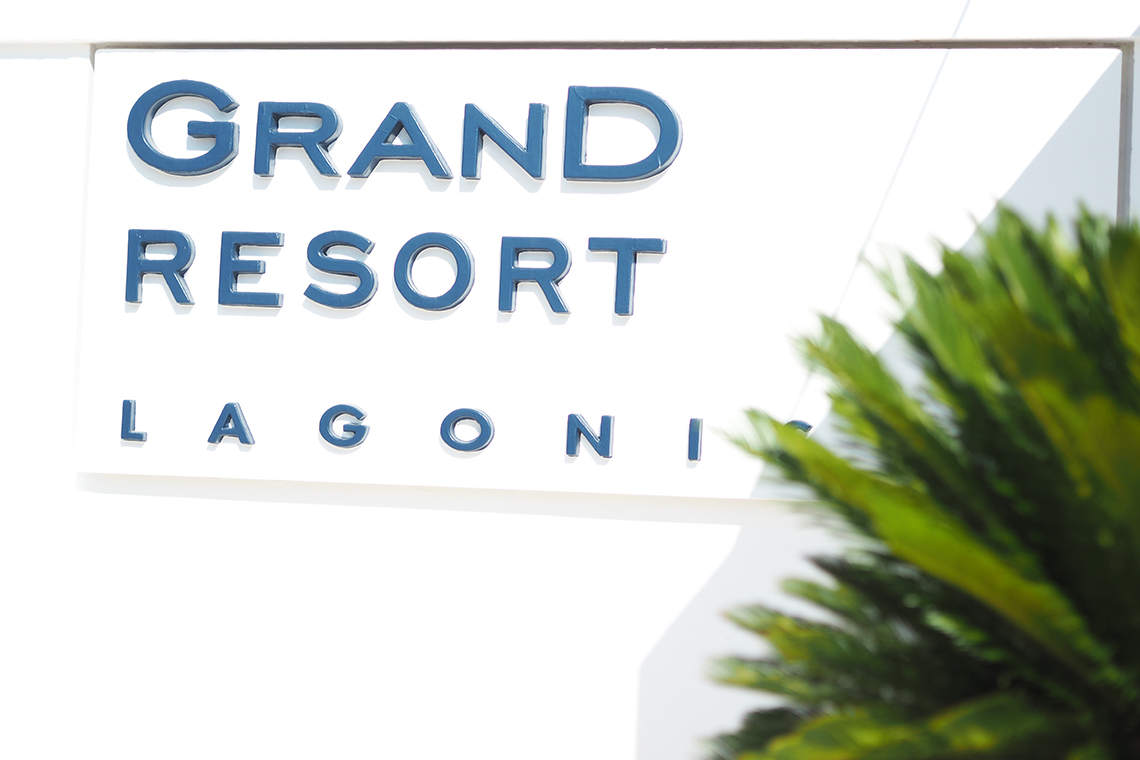 To think 4 months ago I'd never been to Greece but now I can say I have had the pleasure of visiting 6 of its most breath-taking islands and destinations, 5 of which happened in one trip. Remember that promise I made to myself about stepping outside of my comfort zone more, well 2015 has been full of many instances which I'd usually have ignored the e-mails of and pretended they simply weren't happening. I'd been on a boat probably once in my life and to say it didn't go well (I'm sure my brother still holds a grudge against me for ruining his sea fishing trip) is most definitely an understatement. So when the opportunity arose to embark on a cruise of the Greek islands, I simply had to say yes. No more comfort zones.
We arrived in the Athens Riviera late at night, following our flight into Athens with Aegean Airlines, to the Grand Resort Lagonissi (known locally as the Island of Athens) due to its picturesque beaches and secluded island-like feel. The Grand Resort Lagonissi is an exclusive luxury resort, so luxurious the likes of J-Lo has stayed, situated in 72 acres of private peninsula. This was to be our home for the night before boarding our cruise.
Because we arrived so late at night we enjoyed a light dinner and were escorted via golf buggy to our room. The suite in which I stayed took the air from my lungs, it was so large for little me with a humoungous white linen bed, it's own gym, sunken jaquzzi tub, sauna, walk in wardrobe and vast balcony. But it wasn't until the sun rose that I was fully able to experience the beauty of this resorts location, as I pushed the button on my remote controlled curtains (yes I felt totally P. Diddy) the view over looking my private beach and crystal clear blue waters brought a sensation I'd never experienced before, it was like I couldn't make sense of what was right in front of me, like I couldn't believe my eyes.
We were given the opportunity to explore the many  stunning suites, restaurants and private beaches before we were whisked off to the port to board our ship.
Next Stop – the Island of Syros.
This post was shot on the Olympus Pen E-PL7 kit & 45mm lens.
---
Shop The Post
[show_shopthepost_widget id="922540″]