healthy holidays
12th May 2015

Early Friday morning, Carly picked me up and we embarked on our trip to Skiathos, Greece. I'd never been to Greece, let alone one of the Greek Islands so I was eager to experience the country. Before boarding our flight we enjoyed some cocktails and a gorgeous Jo Malone massage as well as a panic free visit to one of the many executive lounges at Heathrow Terminal 2, thanks to Dragon Pass. Once up in the air we enjoyed snacks, drinks and meals all the way to Athens where we quickly stopped off before boarding our connecting flight to Skiathos. I prefer the smaller planes which take you to islands, maybe it's just me but it feels so much more peaceful. We arrived late that night to our hotel, The Skiathos Princess Hotel, and grabbed a quick bite to eat before settling in to the beautiful pastel decor rooms in the grounds of the hotel. I slept like a baby. Much like when I was a little girl, I awoke early and the first thing I did was ran out onto the balcony to take in the view. It did not disappoint. In fact, it was absolutely breath taking. I could smell the sea and I wanted to get down to the calm water as quickly as possible. Carly and I took a relaxing walk along the water front before exploring the grounds some more. The Skiathos Princess hotel is not just your average hotel, the menus from all of it's bustling restaurants are packed with healthy dishes (to suit all kinds of intolerance too). The resort offers a modest gym with a relaxing and rejuvenating spa where you can choose from a whole host of treatments, including a rose bath! As well as those essential retreat facilities The Skiathos Princess […]
Early Friday morning, Carly picked me up and we embarked on our trip to Skiathos, Greece. I'd never been to Greece, let alone one of the Greek Islands so I was eager to experience the country. Before boarding our flight we enjoyed some cocktails and a gorgeous Jo Malone massage as well as a panic free visit to one of the many executive lounges at Heathrow Terminal 2, thanks to Dragon Pass.
Once up in the air we enjoyed snacks, drinks and meals all the way to Athens where we quickly stopped off before boarding our connecting flight to Skiathos. I prefer the smaller planes which take you to islands, maybe it's just me but it feels so much more peaceful.
We arrived late that night to our hotel, The Skiathos Princess Hotel, and grabbed a quick bite to eat before settling in to the beautiful pastel decor rooms in the grounds of the hotel. I slept like a baby.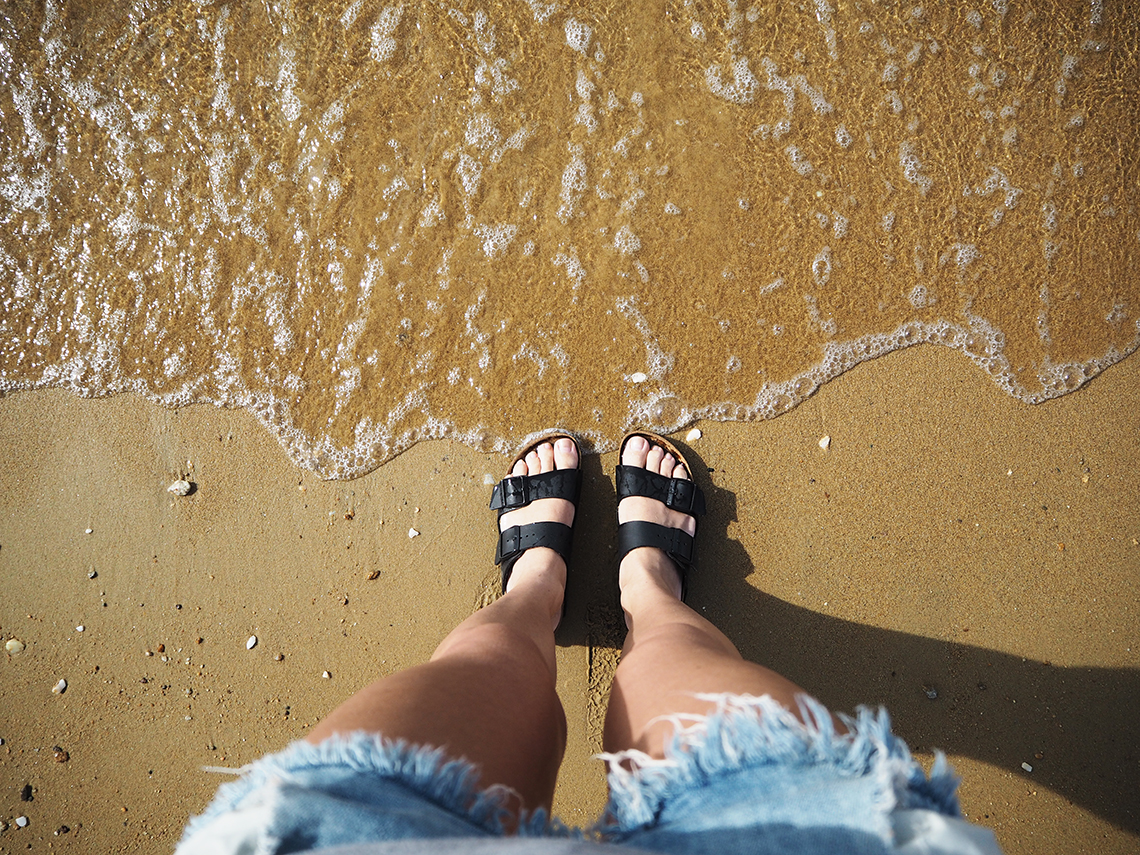 Much like when I was a little girl, I awoke early and the first thing I did was ran out onto the balcony to take in the view. It did not disappoint. In fact, it was absolutely breath taking. I could smell the sea and I wanted to get down to the calm water as quickly as possible. Carly and I took a relaxing walk along the water front before exploring the grounds some more. The Skiathos Princess hotel is not just your average hotel, the menus from all of it's bustling restaurants are packed with healthy dishes (to suit all kinds of intolerance too). The resort offers a modest gym with a relaxing and rejuvenating spa where you can choose from a whole host of treatments, including a rose bath! As well as those essential retreat facilities The Skiathos Princess hotel also offers  cold pressed juices and smoothies from London's very own Imbibery (I recomend The Aphrodite), Sunrise Stand-up Paddle board yoga along side sunset Paddle board excursions and the opportunity to board a boat to a deserted island to enjoy what was one of the most calming, peaceful and surreal moments of my life, a yoga class on the beach as the tiny waves lapped again against the shore without another person for miles.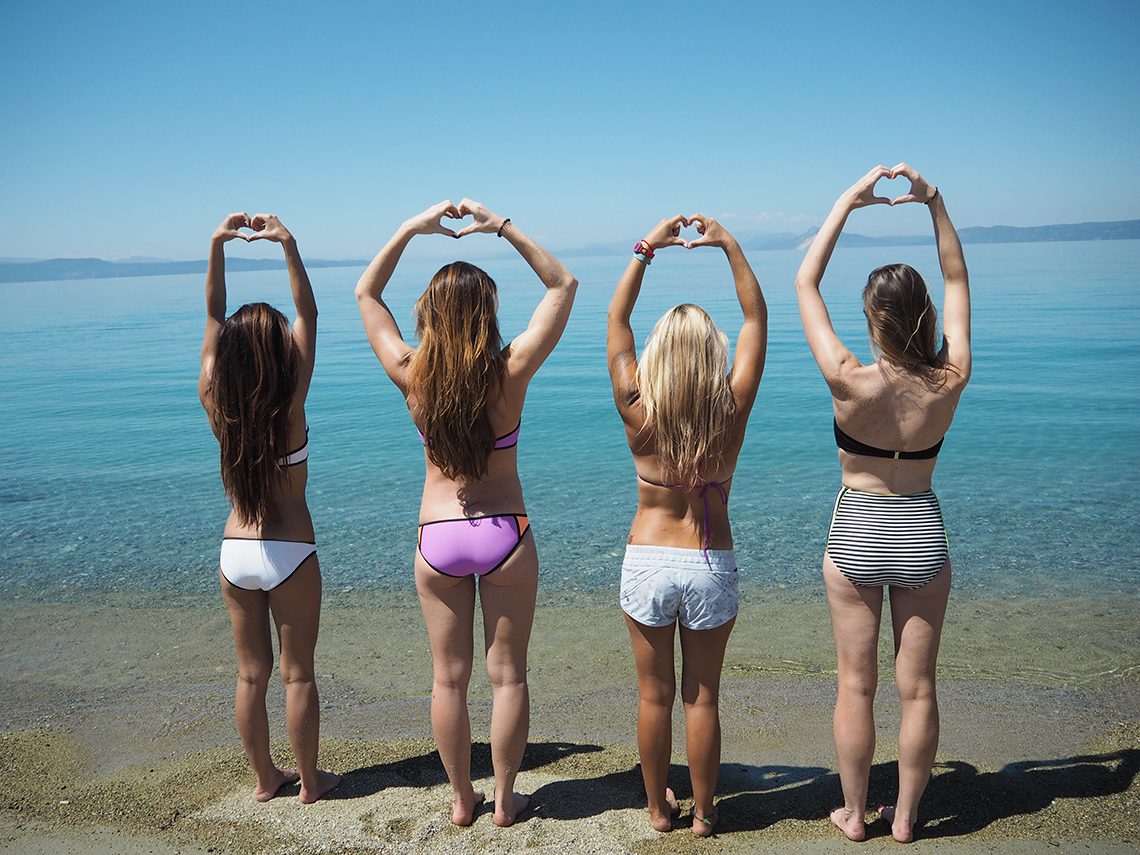 Our instructor for all our Yoga classes during the trip was taken by the lovely Sarah, (yoga instructor to Lady Gaga I'll have you know). Not only is she a joy to be around, one of those people you just can't help but be up lifted by. She was also very patient to the fact that I'm pretty much scared of my own shadow, planes, bugs, heights, deep water, big fish you name it, I'm scared of it. So paddle boarding in the middle of the Sea was quite an achievement for me, but I don't think I would have been able to had it not been for Sarah and the wonderful girls on the trip. Paddle Board Yoga is actually a lot easier than it sounds, you can stretch and manoeuvre yourself as little as you want until you feel comfortable with the movements of the water and the board beneath you.  I didn't fall in, but my abs did ache for days after.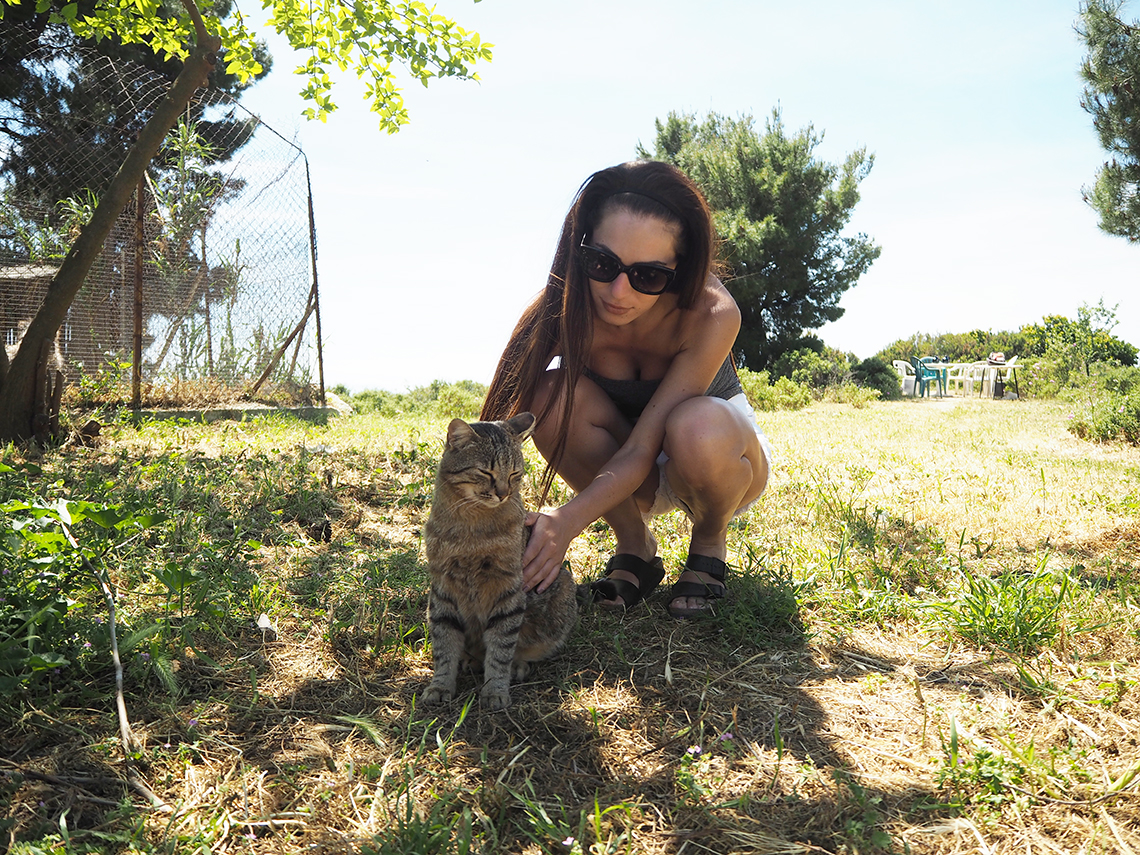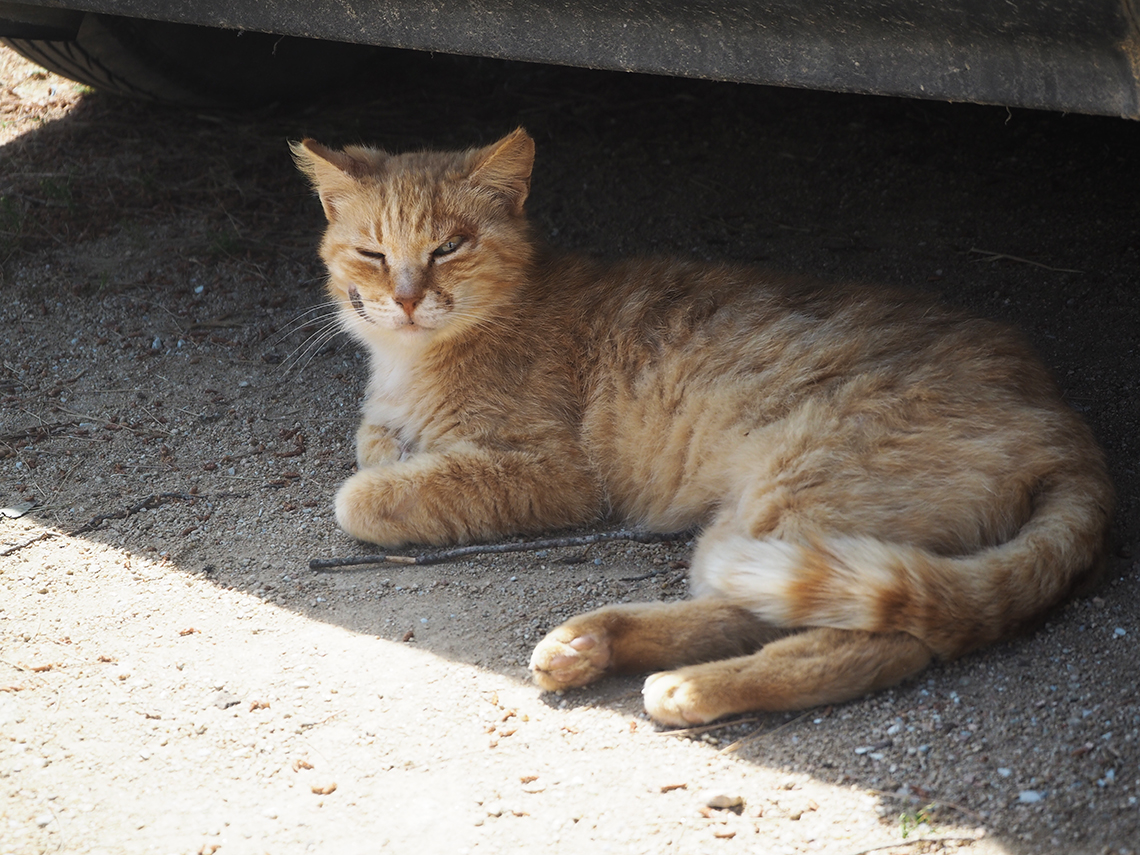 On our second from last day we were taken to visit the Skiathos Dog Shelter which was high up in the mountains. We took a little group of gorgeous pooches out for a walk along the winding roads and whilst I loved every minute of it, I knew that the girls would do all that they could for those dogs, I however had my heart set on the 100 or so cats that come from far and wide to be fed by the  shelter, some battered and bruised from life as strays. It took everything within my power not to cry whilst I was there, they were doing such an amazing job with them but how could people be so careless regarding the lives of animals. I fell a little bit in love with Dennis, a very affectionate chap that I know Lumi would have got on with so well. It literally broke my heart to leave them.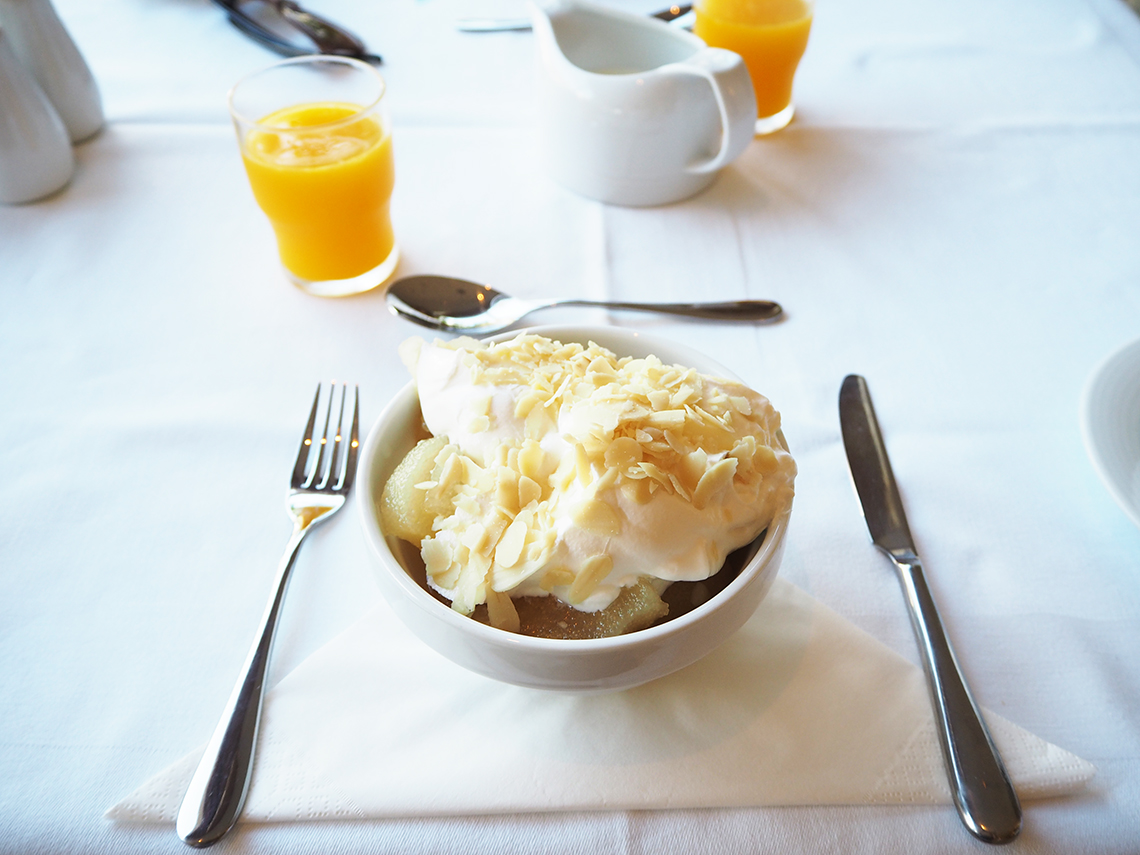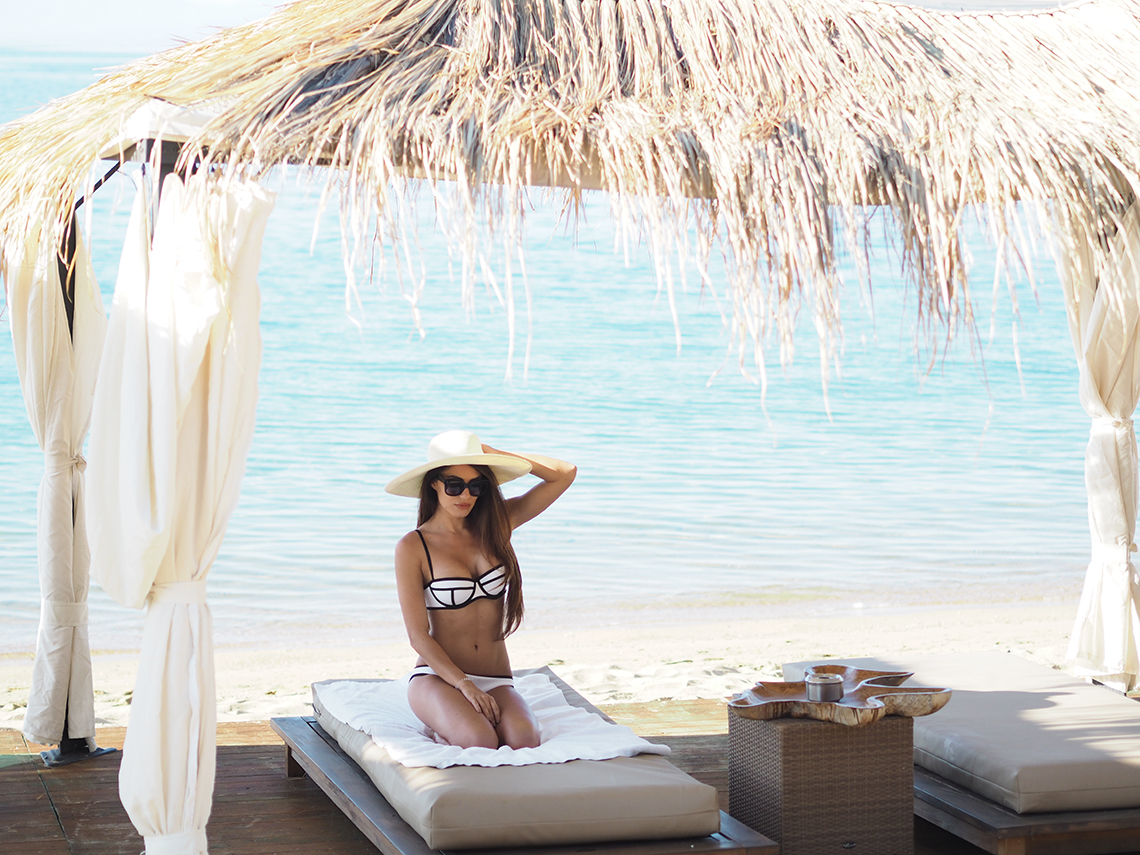 I'd never visited a health retreat abroad before, I'd always thought of them as Stay-Cations in the English countryside for the weekend. Holidays had been about over indulgence and partying. This trip brought a whole new meaning to Holidays, what if you went away, relaxed, ate healthily, nourished and looked after your body, practiced mindfulness in the most peaceful scenery imaginable and also tried new things that pushed your boundaries. For me, this trip encapsulated all that and more. I want to come back feeling like I've had a holiday and scheduled in some well deserved "Me time", taking 5 from every day stresses and that is exactly what this holiday was for me. I can't recommend it highly enough, everyone deserves a holiday like this.
---
 Classic Collection Holidays offers ( 0800 294 9318; classic-collection.co.uk) 7 nights at The Skiathos Princess £1169/£1341/£1160 per person in June/July/September. Price based upon 2 adults sharing a club double room on a bed & breakfast basis and includes return flights from London Gatwick to Skiathos airport and private transfers.