I often speak about the wonderful women in my life, and I am so proud to support the female energy that I am privileged to have in my world every day. Given that it is Father's Day this month, I would like to carve out a special space today for all of the men out there who have helped shaped the women in their lives. We love you!
If you are looking for the perfect gift ideas for Dad, or for Grandfather, or any male figures who deserve recognition for how amazing they are, I have curated a list for you that caters to different price-points and styles.
Now to lump all men in one gift-guide would be quite one-dimensional and non-representative, so let's talk about some options for the many different personalities we might be speaking to. Let's get started!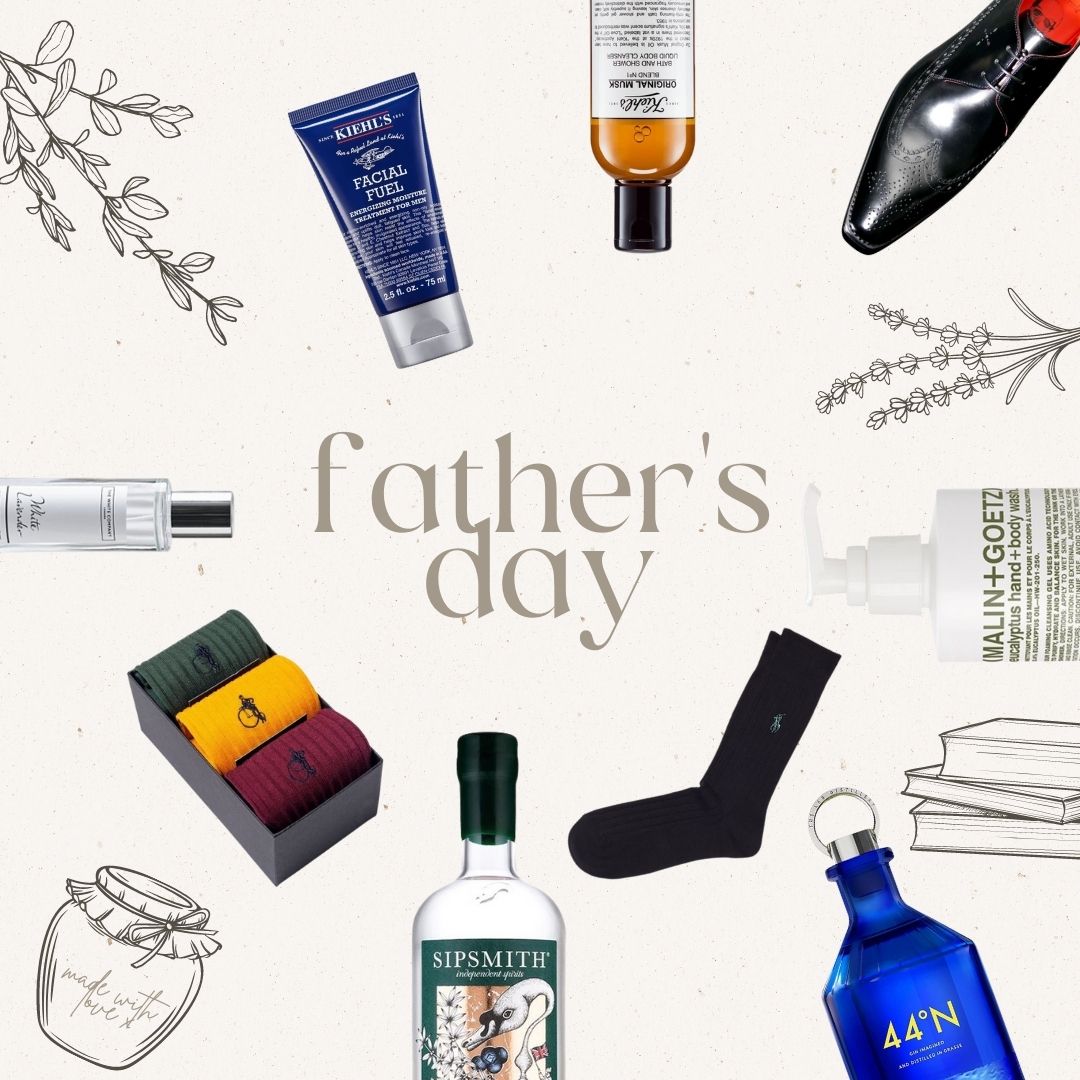 SELF-CARE
Unfortunately men have been taught that self-care and the beauty industry in general are made for women. And honestly, as an avid advocate for self-care myself, this breaks my heart! I think that it is our job to educate the male population about the joys of self-care, and introduce them to some products that we are loving – making beauty more inclusive than ever.
1. A great skincare routine : So many men out there do not moisturise. I repeat – THEY DON'T MOISTURISE. *settle down Lydia, it's going to be OK* Many men that I know will simply go to the nearest pharmacy, choose something in the "Men's Section" next to the shaving cream and razors, that they can put on if their skin is feeling dry one day. Let's help them get into the routines we all love by choosing some of our favourite products, and maybe not the ones that are clearly skewed toward women in their branding. In my experience, men love Kiehl's and Malin & Goetz.
2. A downtime routine : Preparing a relaxation kit for men is such a nice gift. I love to curate homemade and local treats, like bubble bath and lavender sprays to help men wind down in the evenings. In my experience, men won't necessarily buys these things for themselves, but will use them and enjoy them if they are around.
FASHION-FOCUS
Now is our chance! Finally an opportunity to dress some of the fashion-stunted men in our lives the way that they deserve to look (and I secretly think they love this). Here are some great items from the fashion world that I am excited to give this year:
1. Jeffery West Custom Shoes : This customised footwear is such a gorgeous gift to give the men in your life. (Wondering if you should talk about your experience here?)
2. Luxury Socks : For the men out there who are difficult to buy for, I love to pick up socks because it's A. useful and I think that most men are quite a bit more practical with fashion than women are *ahem stilettos*, B. it's a fun way to bring in one's personality, and C. it can suit whatever budget you might have.
Fashion-Focus Gifts for Dad
FOOD & DRINK
1. Something homemade : Nothing says I love you more than something you have made yourself. I think creating homemade jams, or perhaps an olive oil infused with herbs from your garden make such a gorgeous gift. You can pair it with local crackers, sea salts, etc. and put in a basket for beautiful presentation (this may matter more to me than Dad but I digress).
2. Local spirits : Depending on what Dad likes, I think picking up a local spirit is always special. The presentation is often quite beautiful because the artisans who make the bottles go above and beyond to curate the brand.
Food & Drink Gifts for Dad
QUALITY TIME
This is probably my favourite option for Father's Day, however it might not be available to all of the people reading this blog today. Coming up with a date to spend time with the men you love, whether it is a dinner reservation or starting a book club together that you can have over Zoom, is so important, especially in the world we live in today.
I hope this was useful for any Father's Day blocks that you had. I have been very lucky to have so many amazing influential men in my life, so I would like to dedicate this post to them. I would love to see what you are picking up this year for the men in your life – share with me on my social channels for a chance to be featured!