everything you need for your olympus pen e-pl7
6th January 2016

Last year we saw the Olympus PEN E-PL7 take the blogging world by storm. We all found ourselves frantically swapping our bulky DSLR's for the compact and super instagrammable camera that would transform the way we blog on the go ensuring every moment is captured perfectly. And now there are accessories, add ons, lenses and hacks to keep your PEN performing to it's optimum ability. So today we're delving into my super chic camera bag to find out my essential blogger photography/videography kit. [lem_title]The Tripod[/lem_title] One of the great design functions of the PEN is its flip down screen but some of you might have realised that you can't really utilise this great function when its mounted on your tripod. However, all is not lost and for £5 you can grab yourself a tripod adaptor, the people from Olympus recommend THIS one, and now you are able to use your PEN in all it's glory on a tripod too. Shop the tripod adaptor here. [lem_title]Lenses[/lem_title] I'm obsessed with them. I love how the simple swap of a lens can alter the feel and mood of an image in a matter of seconds so needless to say I've trialled a few over the last year. 45mm The blogger must have has always been the 45mm. It's the one lens that transforms the camera into the blogging essential that it is today, enabling even the most amateur photographers amongst us, the opportunity to capture those crisp bright images with the most dreamy depth of field. You can grab this lens with 25% off using my discount code here. 17mm This lens is for the serious On-The-Go Blogger. It's the lens I bought for travel blogging and vlogging because it really is the perfect companion. The lens it's self doesn't protrude too far however I'd love to […]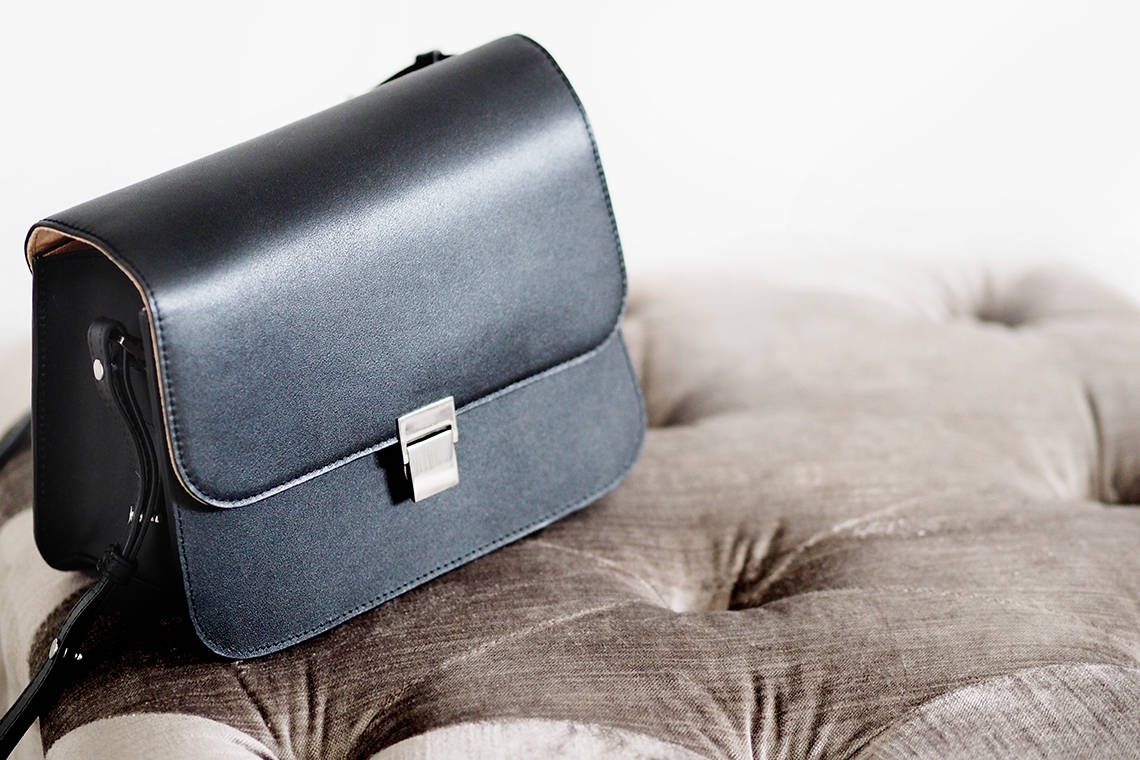 Last year we saw the Olympus PEN E-PL7 take the blogging world by storm. We all found ourselves frantically swapping our bulky DSLR's for the compact and super instagrammable camera that would transform the way we blog on the go ensuring every moment is captured perfectly. And now there are accessories, add ons, lenses and hacks to keep your PEN performing to it's optimum ability.
So today we're delving into my super chic camera bag to find out my essential blogger photography/videography kit.
[lem_title]The Tripod[/lem_title]
One of the great design functions of the PEN is its flip down screen but some of you might have realised that you can't really utilise this great function when its mounted on your tripod. However, all is not lost and for £5 you can grab yourself a tripod adaptor, the people from Olympus recommend THIS one, and now you are able to use your PEN in all it's glory on a tripod too.
Shop the tripod adaptor here.
[lem_title]Lenses[/lem_title]
I'm obsessed with them. I love how the simple swap of a lens can alter the feel and mood of an image in a matter of seconds so needless to say I've trialled a few over the last year.
45mm
The blogger must have has always been the 45mm. It's the one lens that transforms the camera into the blogging essential that it is today, enabling even the most amateur photographers amongst us, the opportunity to capture those crisp bright images with the most dreamy depth of field.
You can grab this lens with 25% off using my discount code here.
17mm
This lens is for the serious On-The-Go Blogger. It's the lens I bought for travel blogging and vlogging because it really is the perfect companion. The lens it's self doesn't protrude too far however I'd love to see a 17mm 1.8 in a pancake version for all my cute clutches but that aside it really is my travel go to. Aside from outfit shots this lens enables me to capture high res and incredible quality images for my blog without fumbling with lenses or standing a football pitch away from the object and still creates the coveted depth of field. Whilst for travel vlogging it just gives your videos a bit of an edge of clarity where the kit lens maybe doesn't.
Shop the lens here.
75mm
This is a beast but also a beauty. It's huge so you won't be leaving it on your camera for long as it makes it extremely heavy and complicated to use. However, what it does to images makes it all worth while. A step up from the 45mm it gives images a high fashion sharp feel which transforms my images to something super special and I will use this lens when I have time to really compose and achieve my most top quality images. It's the luxury lens in my honest opinion. You don't NEED it as such because the 45mm is so good, but you want it.
Shop the lens here.
[lem_title]Neck  & Wrist straps[/lem_title]
Some people prefer neck strap and some wrist straps. I am the latter as I like to keep my pen in my hand so that I don't miss a moment and with the release of the new fashion accessories collection from Olympus they now have some beautiful butter soft leather wrist straps in a wide range of colours. But that doesn't mean I won't be getting my hands on one of the Chanel inspired neck straps for good measure.
Shop the straps with my 10% off discount code here.
[lem_title]Automatic Lens Caps[/lem_title]
Whilst working with Olympus recently, I cam across the automatic lens cap, which was the answer to my prayers. I've lost lens caps on the steps of the Piazza Del Duomo in Florence, on a Beach in Skiathos Greece and climbing ancient ruins in Lisbon you can rest assured if I visited there I've left a lens cap there. It happens so often that I've come to think of them as my calling card. I've spent a small fortune replacing them but now with my new Automatic cap which opens when the camera is switched on, I don't have to worry anymore.
Shop the Automatic Lens Cap here.
[lem_title]Camera Bags[/lem_title]
Olympus have developed a collection of real leather handbags which are perfectly sized to house your pen the interchangeable internal walls to house whatever lenses and lipsticks you plan to take with you on your travels, and this is the Celine inspired style but stay tuned for the Chanel inspired Clutch.
But if you are a designer bag hoarder like myself sometimes you'll want to shove your PEN into one of those so these pouches are the perfect protection.
Shop the Bags & Pouches with my 10% discount code here.
What are your Olympus PEN essentials?