disneyland paris – an adults review
4th November 2015

In early October I experienced one of those pinch me moments when myself and an array of talented bloggers were whisked off to Disneyland Paris for the trip of a life time. We were going to experience the magic of Disney through the eyes of our Adult self, which for me was a magic I hadn't experienced since I was little but for some of the girls it was truly special because they had not had the opportunity to experience it as a child. For me that really added to just how special this trip was for all of us. The Hotel We arrived by Eurostar directly into Disneyland Paris and whilst the staff took care of our luggage we made our way to The Disneyland Hotel completely stress free. The magic hit you instantly, the smell, the immaculate decor, this hotel truly was spotless. Not a piece of wall paper peeling nor a floral arrangement out of place. Chandeliers hung grandly over head as we made our way from the entrance hall via the gilded elevators to our rooms. The room was understated yet glamorous with rouched bath curtains and pastel pinstripe wall paper boardered by scenes from Disney classics, this attention to detail is unwavering throughout the hotel. On the table, a much needed bottle of Champagne alongside Disney memorabilia including pink sequin Minnie ears, which remained surgically attached to our heads for the entirety of our stay. The bed was so incredibly large for little me, I felt like I'd been shrunk in true Disney fashion, but I enjoyed the space immensely and slept like a baby each night. The Park The park itself continues the trend set by the Disneyland Hotel. It was immaculate itself and with every turn there was more beautiful buildings, sets, stores […]
In early October I experienced one of those pinch me moments when myself and an array of talented bloggers were whisked off to Disneyland Paris for the trip of a life time. We were going to experience the magic of Disney through the eyes of our Adult self, which for me was a magic I hadn't experienced since I was little but for some of the girls it was truly special because they had not had the opportunity to experience it as a child. For me that really added to just how special this trip was for all of us.
---
The Hotel
We arrived by Eurostar directly into Disneyland Paris and whilst the staff took care of our luggage we made our way to The Disneyland Hotel completely stress free. The magic hit you instantly, the smell, the immaculate decor, this hotel truly was spotless. Not a piece of wall paper peeling nor a floral arrangement out of place. Chandeliers hung grandly over head as we made our way from the entrance hall via the gilded elevators to our rooms.
The room was understated yet glamorous with rouched bath curtains and pastel pinstripe wall paper boardered by scenes from Disney classics, this attention to detail is unwavering throughout the hotel. On the table, a much needed bottle of Champagne alongside Disney memorabilia including pink sequin Minnie ears, which remained surgically attached to our heads for the entirety of our stay. The bed was so incredibly large for little me, I felt like I'd been shrunk in true Disney fashion, but I enjoyed the space immensely and slept like a baby each night.
---
The Park
The park itself continues the trend set by the Disneyland Hotel. It was immaculate itself and with every turn there was more beautiful buildings, sets, stores and details to feast your eyes upon. One moment you are amongst the bejewelled streets of Morocco and the next you are stood at the foot of sleeping beauties castle.
As someone who doesn't enjoy rides all that much I put my fears aside and embraced the heart racing experiences one after the next. My favourite ride of all being probably the most placid; Ratatouille. It was amazing what had been created within what appeared to be one of the smaller  buildings of the park, taking you on a twisting turning adventure through the eyes of Remy. I could have gone on that ride 100 times and enjoyed each one as just as much. We also enjoyed the magic of the Disney Parade full of familiar characters both old and new even when it rained our spirits were not dampened. The fireworks Display was a highlight for me with so many songs to sing along to as well as an incredible projection, lighting and fire display all at once. What's important to note about the park it's self is, although full to bursting with families and children at no point at all did it detract from our own magical adventure.
---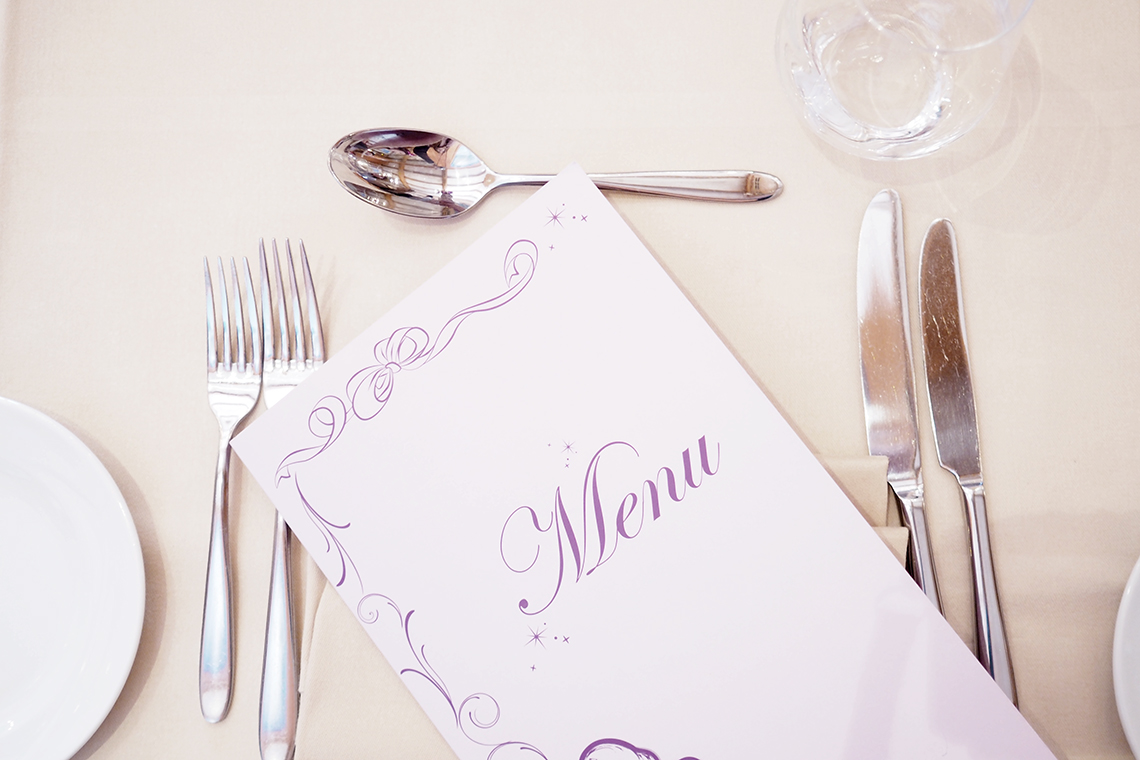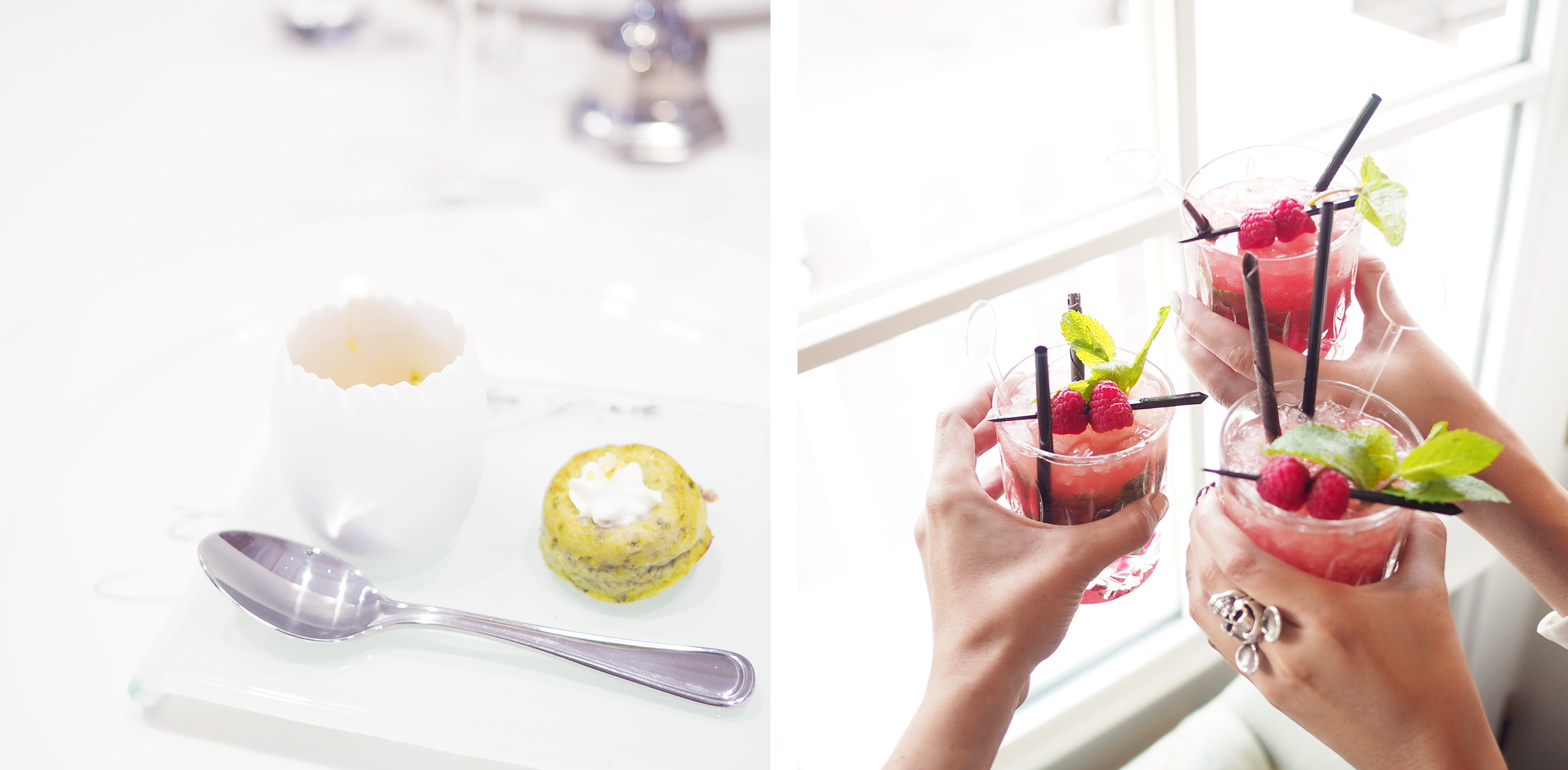 ---
The Cuisine 
As a health conscious individual, the food situation of any trip can make or break the success of any trip. And the fine dining options throughout Disneyland did not dissappoint. We dined at Discovery Land, Inventions, The California Grill with a side of cocktails at Cafe Fantasia, all offering mouth watering menus. Throughout the park there are many fast food restaurants and cafe's which meant eating health whilst exploring could be a little more difficult than breakfast and dinner so I'd love to see some slightly healthier options within the park itself but on the whole the food at the restaurants rivalled some top London haunts I've visited recently and I'm still dreaming of so many of the dishes we sampled.
---
This really was the experience of a life time and looking back at these moments fills me with a sense of nostalgia which I've not experienced from such recent memories. I never imaged the magic of Disney could be experienced in my 20's as profoundly as it was as a Child but my heart still fluttered as I met Minnie & Micky, my smile still beamed as I sand along to The Lion King and my laughter was unwavering throughout our visit. A part of me wishes that Ali was there to experience it all with me because theres something so romantic about Disneyland Paris.
I'd like to take this opportunity to thank The Blogger Programme and Disneyland Paris for what was, the most magical trip of my life and to be able to experience it all along side some of the most talented ladies in the blogging business as well.
If you would like to experience the magic of Disneyland for Adults you can find all the information here.
---
---
This post was shot on the Olympus PEN E-PL7 Kit & 45mm lens.