Children of the Digital Revolution
We are living in a digital age – and what a time to be alive! I truly don't know what I would do without my computer, phone or Apple Watch… and I don't know about you, but I worry that I'm addicted to all three of them. I think the addiction stems from me being so reliant on them to organise my life. I have my diary on my phone, which links up to my emails, which links up to my Whatsapp, which links up to my fitness routines… and the list goes on. It just takes a lot of the hassle out of life because everything is synced up. But when I read about the effects of blue-light and I notice that my anxiety is worse than ever, I can't help but wonder if I am TOO plugged in now. Maybe this Digital Revolution is efficient but at what cost? OK easy Lydia, it's not like I'm going to go live in the forest and switch off from society (although this makes me randomly so excited to think about??). But I wonder… is there an argument to be made that if we can tear ourselves away from all of the technology that we are so inclined to turn to, even just for a couple of hours per day, would this have a great impact on our health? My vote is a resounding 'yes'.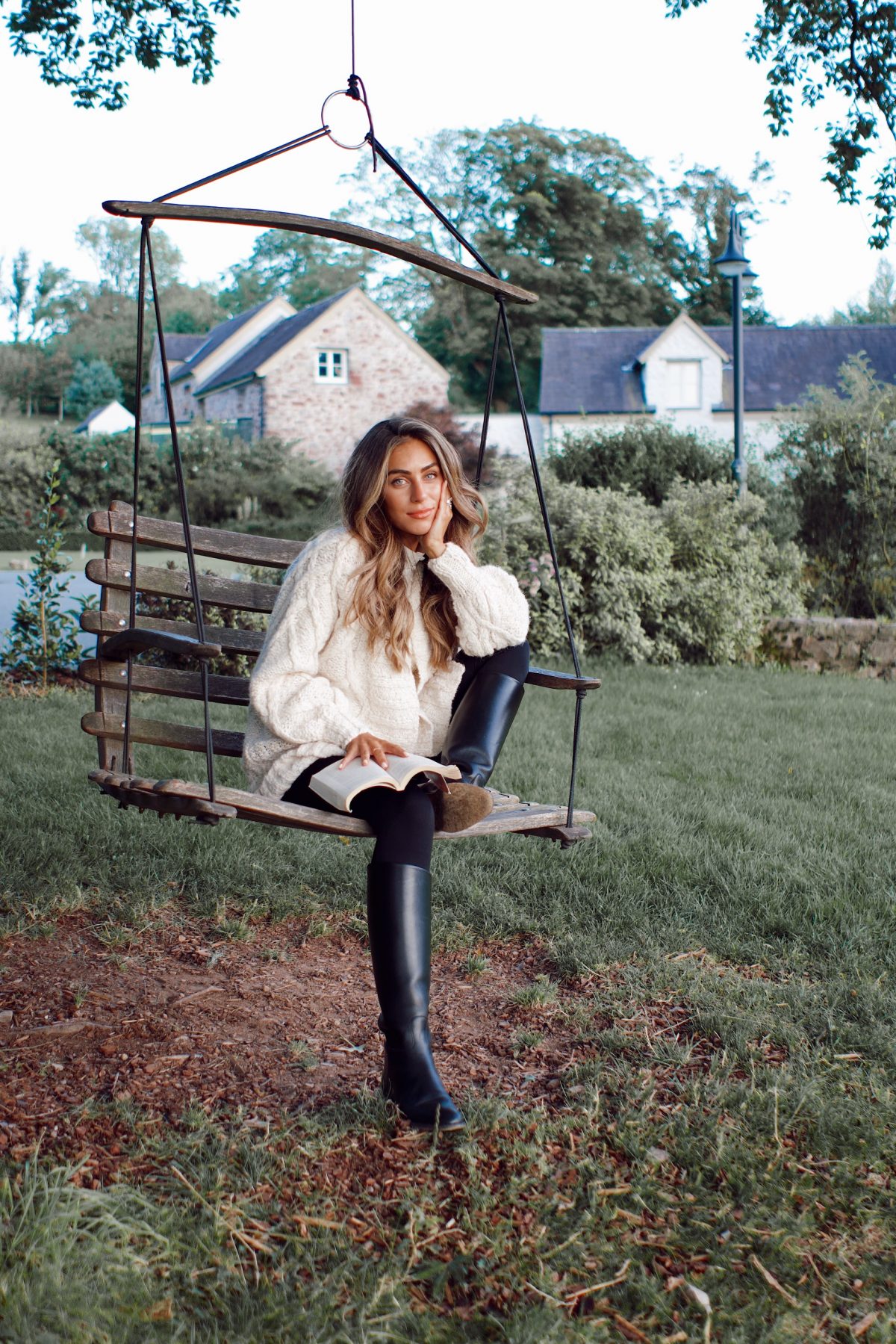 My Affinity for Stationery
Sometimes I think I was born in the wrong era. Take me back to the days of Anne of Green Gables, take me back to the days where the primary source of entertainment was a book! OK maybe not everything about those eras were stellar (ahem women's rights and the level of cleanliness) but you know what I'm saying, right? Working on my stress-levels as the owner of my business seems a lot of the time like an uphill battle – every time I seem to get one thing done, another pops up. I'm not complaining, because I know how incredibly privileged I am to have a brand that people seem to like, but the struggle to keep on top of everything and the many hats I have to wear throughout the day is daunting. So where does stationery fit in? Well let me tell you – there is nobody that loves a to-do list more than yours truly. There is something so so satisfying about physically writing something down and crossing it off when it's done. And you know what? I'm far more likely to get it done if it's written down in front of me. Does anyone else feel that way? I feel like I'm going on a bit of a tangent so I'll get down to the curated list of my stationery favourites.
I also love stationery as a special touch when I'm giving gifts – what is more beautiful than a hand-written card that expresses why you love someone, or explaining the thought that went into the gift itself. It's the extra step that goes a long long way in my books.
Smythson
Oh lordy lordy, this is such a great company – it's hard to pick just one thing from their collection… so I've linked three in the shop below. Their journals and diaries are made with the most gorgeous leather and embossed with gold foil, I love how the pages are their signature pale blue. You know me, I'm a sucker for good branding.
Liberty London
If you're looking for quintessential British, you needn't look further! This retailer has everything from fashion to beauty, to home decor and florals … but one of my absolutely favourite departments is their stationery shop located on the ground floor. I like to stock up on great cards for birthdays, or for
Pilot Fineliner Pen
One of those pens that always makes everything look crisp – even the mundane tasks I want to do just to I can write it down with this pen!
Hand-Pressed Flower Paper
How. friggin. perfect?? Not only are you supporting small producers of this homemade paper, but it adds such a subtle elegant touch to anyone who receives it. Definitely a certain je-ne-sais-quoi to it!
Cartier Pen
OK OK OK I know what you're thinking – BUT if you're looking for a special gift to yourself or a loved one, this is such a beautiful way to commemorate an occasion or a celebration. It will be something that you keep your whole lifetime, and you can look back at and remember a special time… like a new job, or a graduation, or just for being so fabulous! Life is short, buy the things you love if you can.
Shop My Favourite Stationery
I hope you enjoyed my list of stationery items that you all need- I would love to see your stationery and any brands you can't live without! Tag me in your stories for a chance to be featured.