a/w outfit ideas from my favourite luxury high street brands
29th September 2023

Wondering what to wear this Autumn/Winter? Read on...
Ad – Contains affiliate links and previous paid partnerships
I have so much fun styling outfits in Autumn and Winter. Whether it's because the textures are heavier, lengths are longer or colours are richer, I feel like there's so much more to play with than in the warmer seasons, you can get creative, experiment with layers and enjoy the process!
Which is why I had so much fun putting the A/W Outfit Ideas together below.
From LK Bennett and Goelia to Karen Millen and Reiss, I've rounded up the very best of their 'new in' sections here.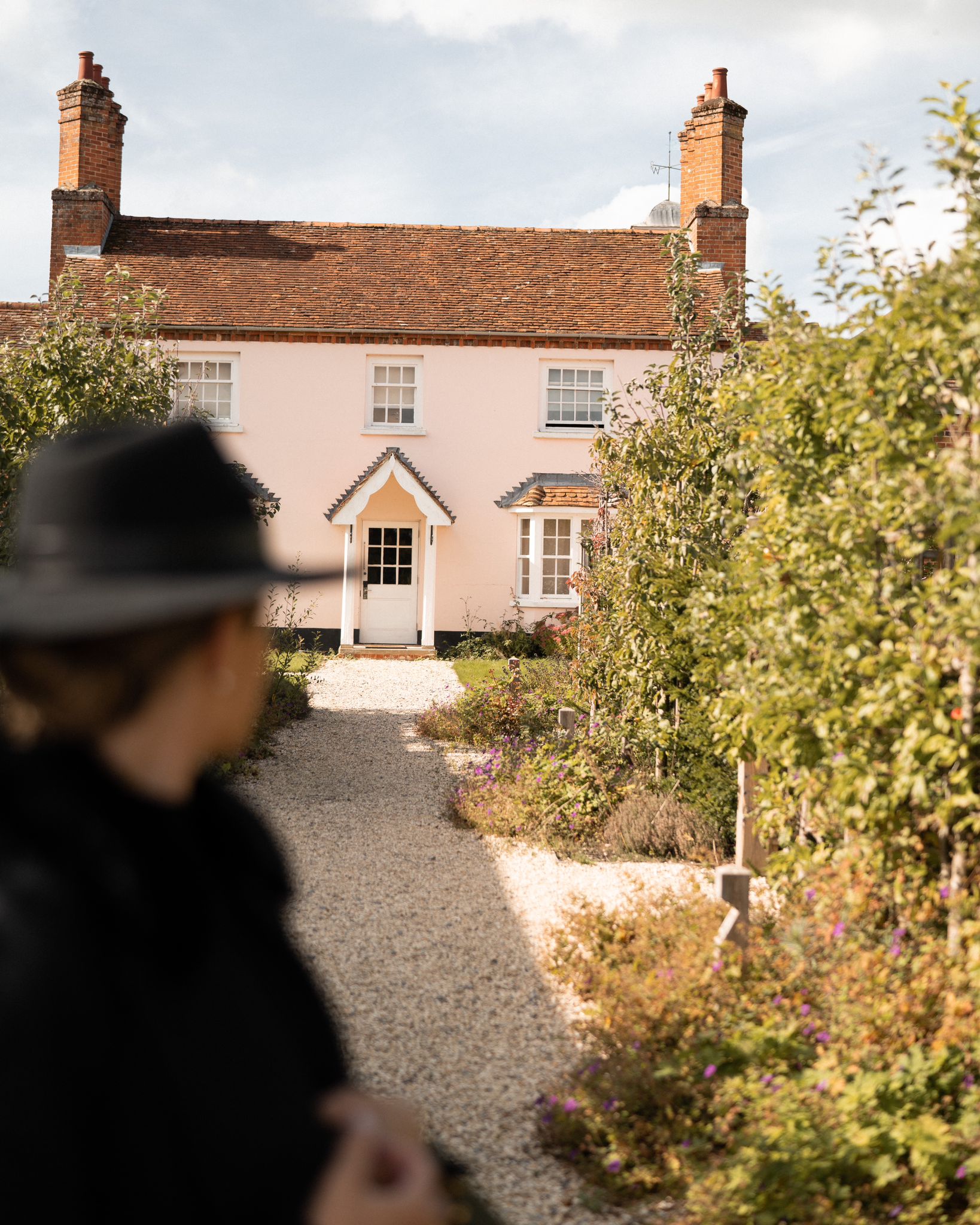 LK Bennett
I've been looking for some pale knee length boots to go with my lighter, oatmeal cashmere dresses (and lighter autumn/winter outfits in general) for a while now so the grey suede boots below have got to be a firm favourite from LK Bennett's collection and are so comfortable on, I'm officially in love. The square neck top, navy tweed trousers and black wool cape feel like wardrobe staples. The 'Prince of Wales' coat lives up to its regal name because I feel like royalty when I wear it! And though they're a niche one, I love the the bold green and purple skirts. The shape is so flattering and looks stunning paired with my white bustier from Karen Millen, below. The real star of the show is this all black ensemble though – I felt so chic in this outfit and can't wait to get more wear out of it over the coming months.  Use LYDIALKB20 for 20% off until 28th October.
SHOP LK BENNETT FAVOURITES
Karen Millen
Given that the vast majority of the pieces that I shared last fortnight in this blog post have now sold out (thank you!!) I thought I'd move the spotlight onto my favourite 'go with everything' items from my latest collection with Karen Millen. The cashmere roll necks are perfect for those days where you want to look smart but feel cosy inside. The black wool coat is tailored to perfection and will never date. I made my feeling about the taupe shirt dress very clear in this post! And the camel wool midi dress (also available in ivory) can be whatever you want it to be! Though it's not from my collection, I had to share the white bustier below, too. As I mention above, it looks stunning with the LK Bennett skirts.
SHOP KAREN MILLEN FAVOURITES
Reiss
Navy blazers don't get enough credit if you ask me so I'm giving it up for this elegant double-breasted find below. You can't go wrong with a relaxed, cream jumper at this time of year so naturally, this stunning knit made the cut. If you've got an important work event that's followed by a cocktail reception, I love the satin black blazer and trouser set for a sharp, tailored look. The silk khaki shirt comes in a variety of equally stunning shades – again, another great option for outfits that need to work and play hard. And let's give it up for the tan suede knee boots please?! A stunning and slightly more affordable (but still luxurious) alternative to my chocolate suede Louboutins.
Goelia
As you'll soon see, I'm clearly channeling my inner Blair Waldorf / Audrey Hepburn/ Emily in Paris with these picks. Can you blame me though when they're this stunning? If I had to pick a favourite, it'd have to be the off-white wool cardigan with the piped black edge. The off-white turtleneck fits like a glove and will come in very handy over the coming weeks, I'm sure.
Looking for country wear instead? I've rounded up my favourite country casual clothing and will share it here in the coming days…