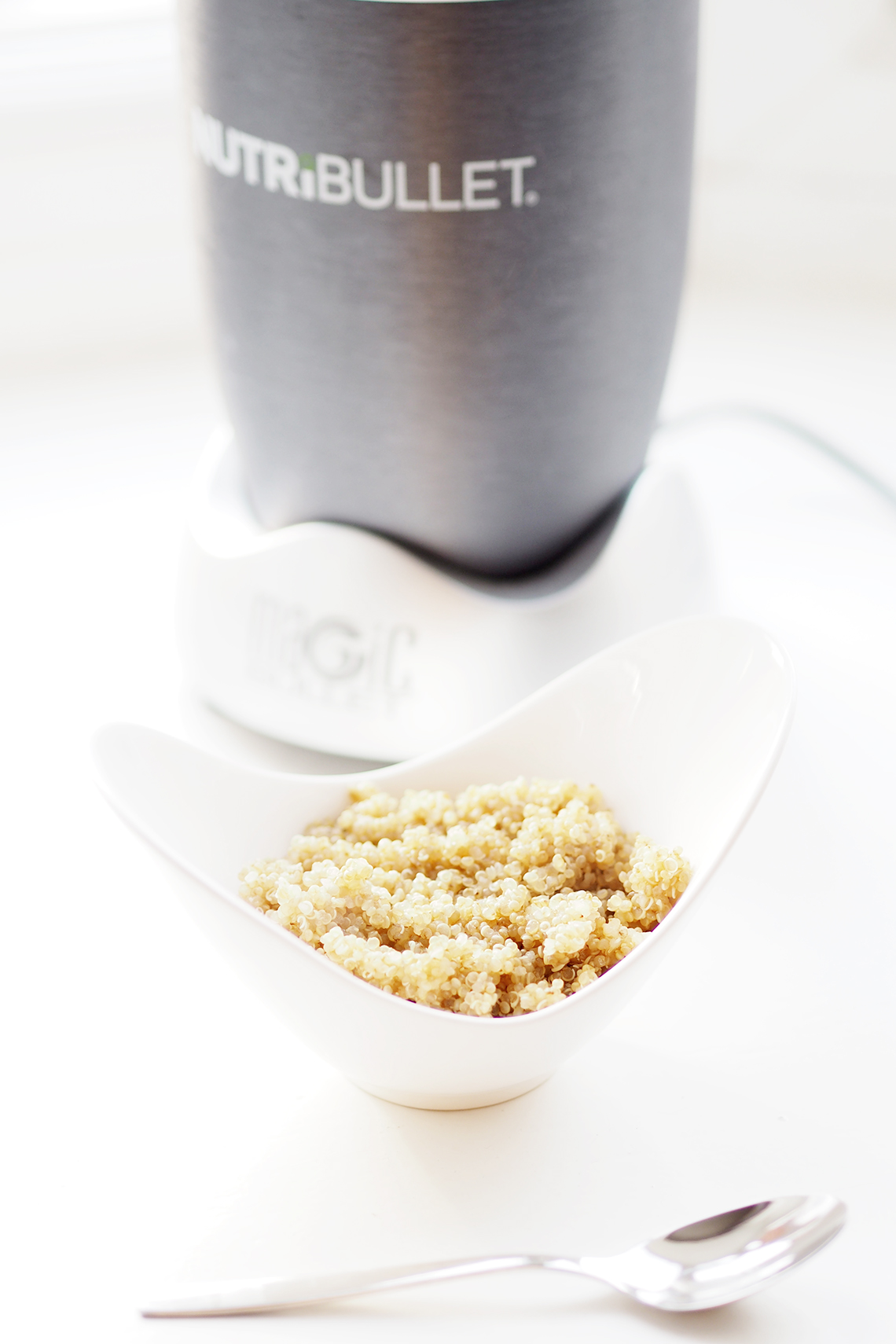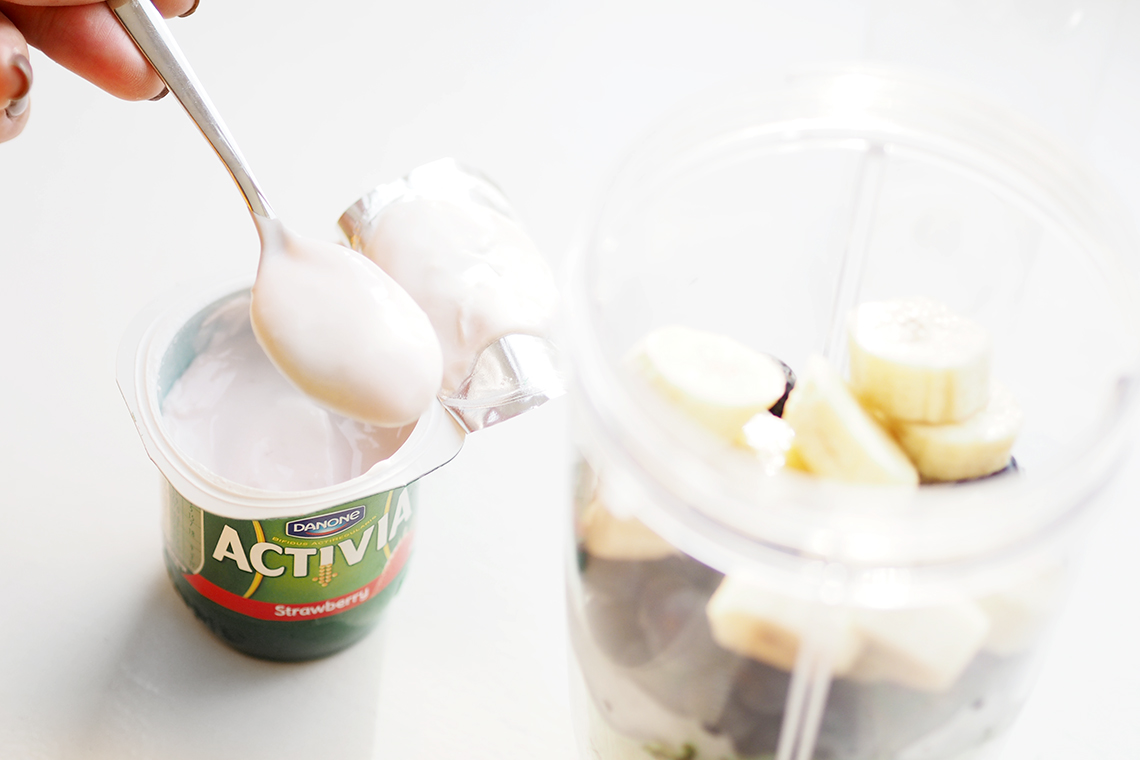 The fluffy slippers are out and the heating is on which means Winter has arrived and we are only a sneeze away from the dreaded common cold. In this day and age we don't even have time to sit down let alone take a week off work.
One of the most important things you can do is fuel yourself with the right nutrients to protect yourself during the colder months and my favourite way of getting a big shot of goodness has always been smoothies. As a child I was never big on fruit and veg so this has become the easiest process for me to cram as much goodness into me enjoyably.
The Key ingredients for this smoothie are quinoa which is high in protein, antioxidants, and amino acids to name a few. Activia, whilst also adding a delicious flavour to the smoothie is also full of probiotic bacteria to boost your immune system and protect your body against colds and germs  and finally blueberries, another antioxidant powerhouse containing up to 24% of your recommended daily amount of vitamin C.
I love starting my day with smoothies especially ice cold ones to wake you up like a freezing shower but instead backed with lots of goodness so at the moment I'm shoving all of this in my Nutribullet first thing in the morning.
Recipe
2 or 3 spoonfuls of quinoa (I cooked up 40g's just to be safe)
2 handfuls of baby Spinach
A cup of Frozen blueberries
1 tub of Activia Strawberry Probiotic Yogurt
1  Banana
Water and Ice
To start I cook up around 40g's of Quinoa because there's no harm in having leftovers and add around 3 spoonfuls.
I then add 2 generous handfuls of spinch and throw in the frozen blueberries that I keep in there a helpful tip is to keep one pack in the freezer and one pack in the fridge at all times meaning one pack for ice cold smoothies and the other for nibbling on.
I spoon the tub of Activia into the concoction and add in one sliced Banana.
For the Water and Ice I add this in as I go a long as I always find this results in the perfect smoothie texture.
Wizz in the Nutribullet and enjoy ice cold.
What are your favourite ways of protecting yourself during Winter? Let me know in the comments below.