a super special christmas gift guide – for her
9th December 2014

I've never done a gift guide before but this year I decided to do my version of one. For me Christmas presents have never been about quantity, more about quality. It's the one time of the year (apart from Birthday's and Valentines) that I feel I can ask for those special little somethings which I haven't managed to grab for myself. So if you are on the look out for that little something thats extra special, whether its an ever patient girlfriend you're looking to spoil or a one in a million sister, I may just have the perfect gift for her. Hobbs Charcoal Scarf Whilst I was out purchasing everyone else's Christmas presents a few weeks back, I found myself having ticked everyone off the list and absolutely shattered feeling like I deserved a little treat myself so I popped into John Lewis and stumbled across this cosy scarf from Hobbs, Wrapping it around my neck it dawned on me that not only was I in love with this premium Winter warmer, but I knew so many family members who would love it just as much as I did. You can't put a price on keeping warm! Chanel Nail Polish What girl doesn't want to unwrap a little Chanel this Christmas, no matter how small there's something special about that monochrome packaging. Expensive for nail polish but budget friendly for Chanel, these nail polishes come in some of the most iconic shades, think Rouge Noir and Black Satin. These beauts make a wonderful stocking filler or "little-something-extra-just-because". Nanshy Masterful Collection Brushes The love affair between women and make-up is something men will never understand, and that's fine. We really don't suggest you try! And a girl really can never have enough make up brushes, especially when […]
I've never done a gift guide before but this year I decided to do my version of one. For me Christmas presents have never been about quantity, more about quality. It's the one time of the year (apart from Birthday's and Valentines) that I feel I can ask for those special little somethings which I haven't managed to grab for myself. So if you are on the look out for that little something thats extra special, whether its an ever patient girlfriend you're looking to spoil or a one in a million sister, I may just have the perfect gift for her.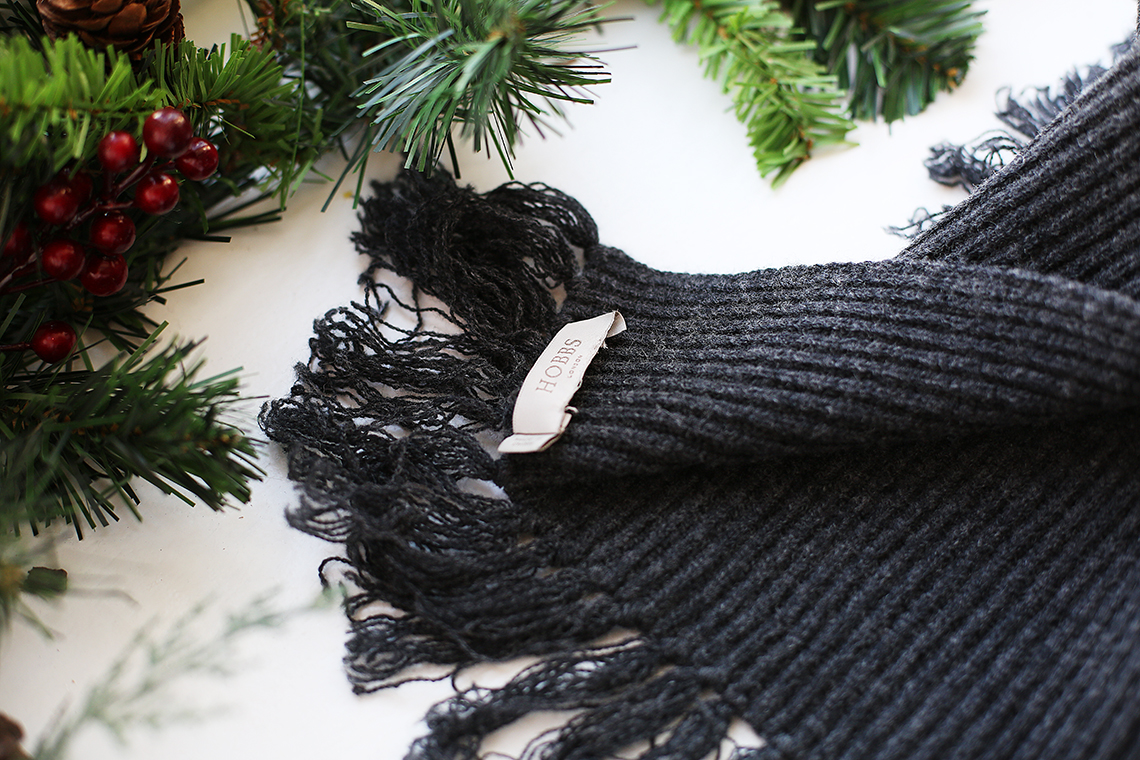 Whilst I was out purchasing everyone else's Christmas presents a few weeks back, I found myself having ticked everyone off the list and absolutely shattered feeling like I deserved a little treat myself so I popped into John Lewis and stumbled across this cosy scarf from Hobbs, Wrapping it around my neck it dawned on me that not only was I in love with this premium Winter warmer, but I knew so many family members who would love it just as much as I did. You can't put a price on keeping warm!
What girl doesn't want to unwrap a little Chanel this Christmas, no matter how small there's something special about that monochrome packaging. Expensive for nail polish but budget friendly for Chanel, these nail polishes come in some of the most iconic shades, think Rouge Noir and Black Satin. These beauts make a wonderful stocking filler or "little-something-extra-just-because".
Nanshy Masterful Collection Brushes
The love affair between women and make-up is something men will never understand, and that's fine. We really don't suggest you try! And a girl really can never have enough make up brushes, especially when they come in beautiful pearlescent white.  Practical and beautiful when displayed proudly on her dressing table.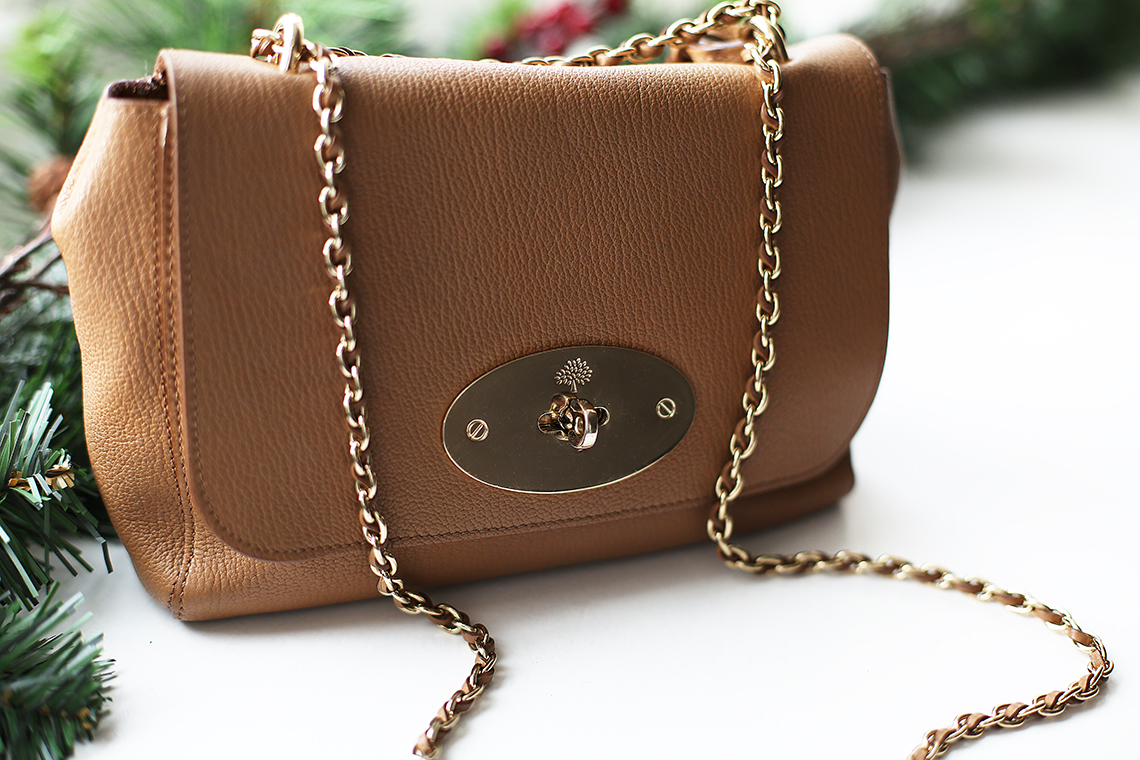 No I'm not suggesting you run out and drop hundreds on a spanking new handbag right this second, just work with me for a second. Sure, this bag retails for £750+ but what if I told you I only paid £330 for it? Yup, I really did and no it's not some Chinese knock off which will never give you the same feeling as authentic.
A bit of forward planning, research, effort and an open mind can be the difference between a mediocre Christmas gift, or one that will send her running and screaming with delight around the house. I bagged this babe on Ebay with a few weeks of trawling for a bag with the perfect price, package and look along side a little help from the purse forum meant I got my Mulberry bag worn twice, with receipt, carrier bag and all care card…but with a much more budget friendly price tag! I've selected a few of my budget faves currently available so there may still be time to save Christmas.
Mulberry Lily "Deer Brown" Glossy Goat – Current Price £300
Mulberry Alexa "Deer" Quilted Nappa – Buy It Now £399
 Mulberry Bayswater "Black" Natural Veg – Buy It Now £395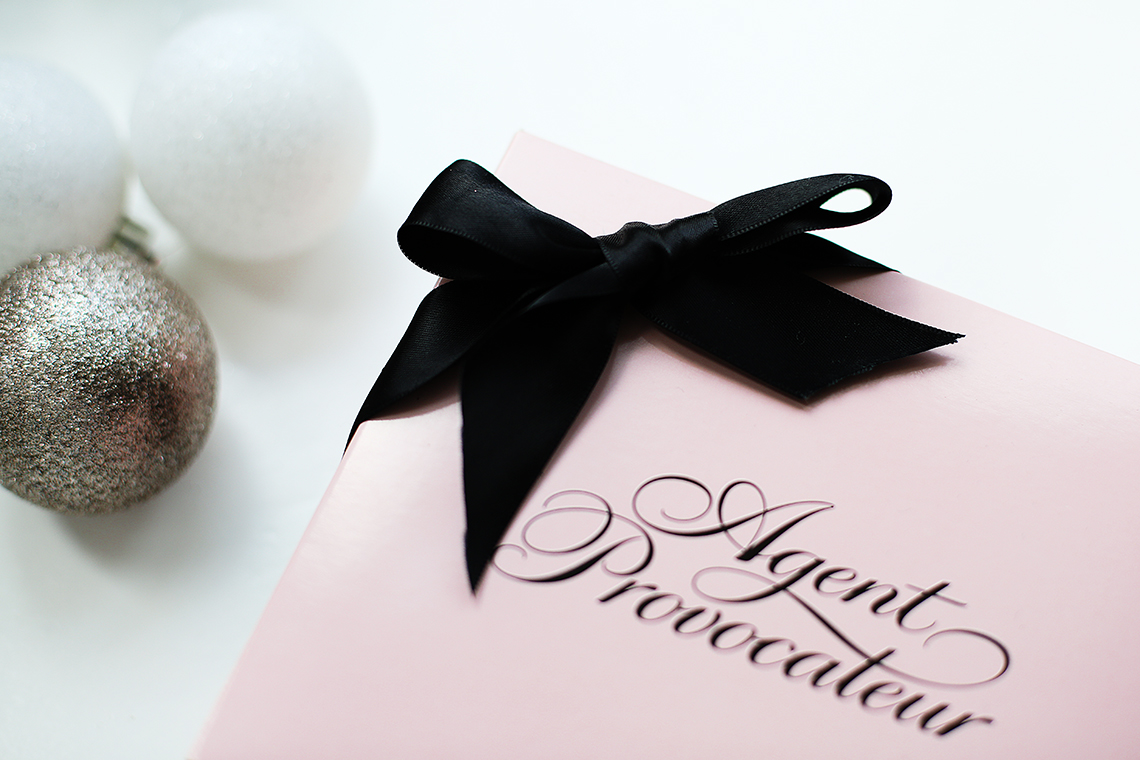 This one is strictly for the girlfriends! But if you're wanting something a little more spiced than your spiced apple candle then this is perfection. Every girl deserves a little french lace once in a while, never mind the subzero temperatures outside! This beautiful set is from their extra special Festive collection now available online. Shop it here!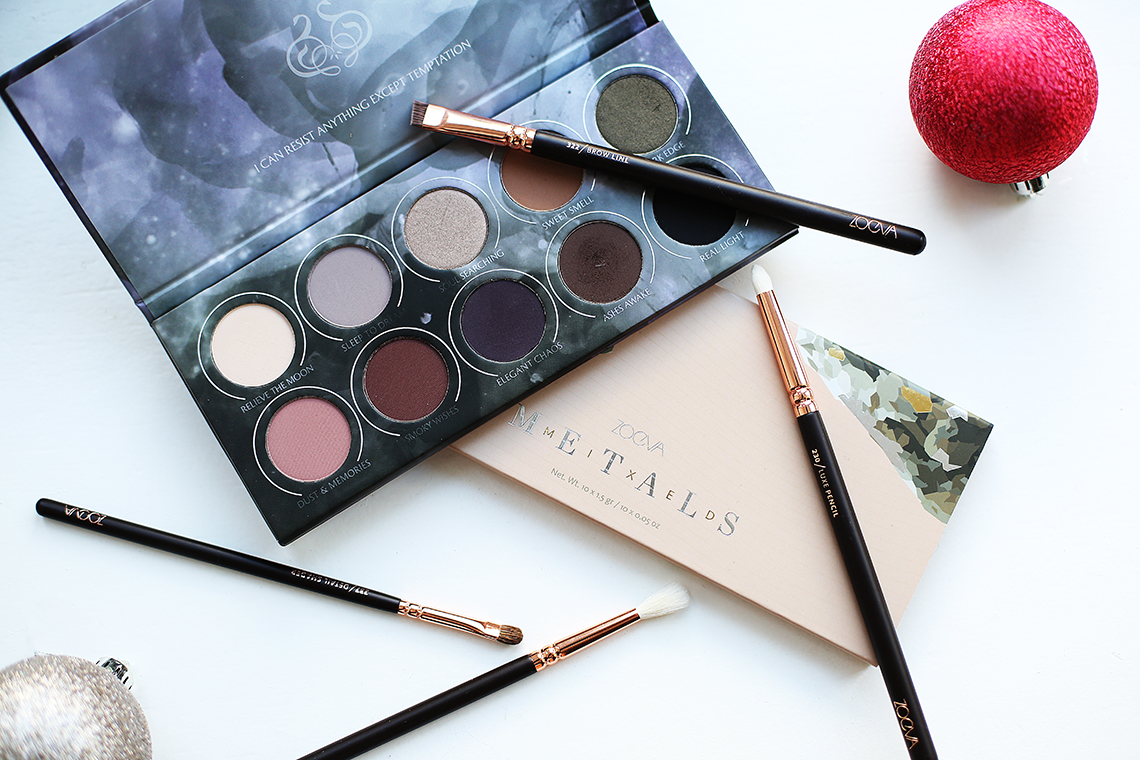 Remember what I said about girls  and make up? Well if you've got her the brushes, why not get her something to use them with. Zoeva have recently launched their make-up range and these pallettes are the perfect option for her, whether she's a budding MUA or a complete amateur like me, I have no doubt in my mind that she will enjoy creating and perfecting her party look.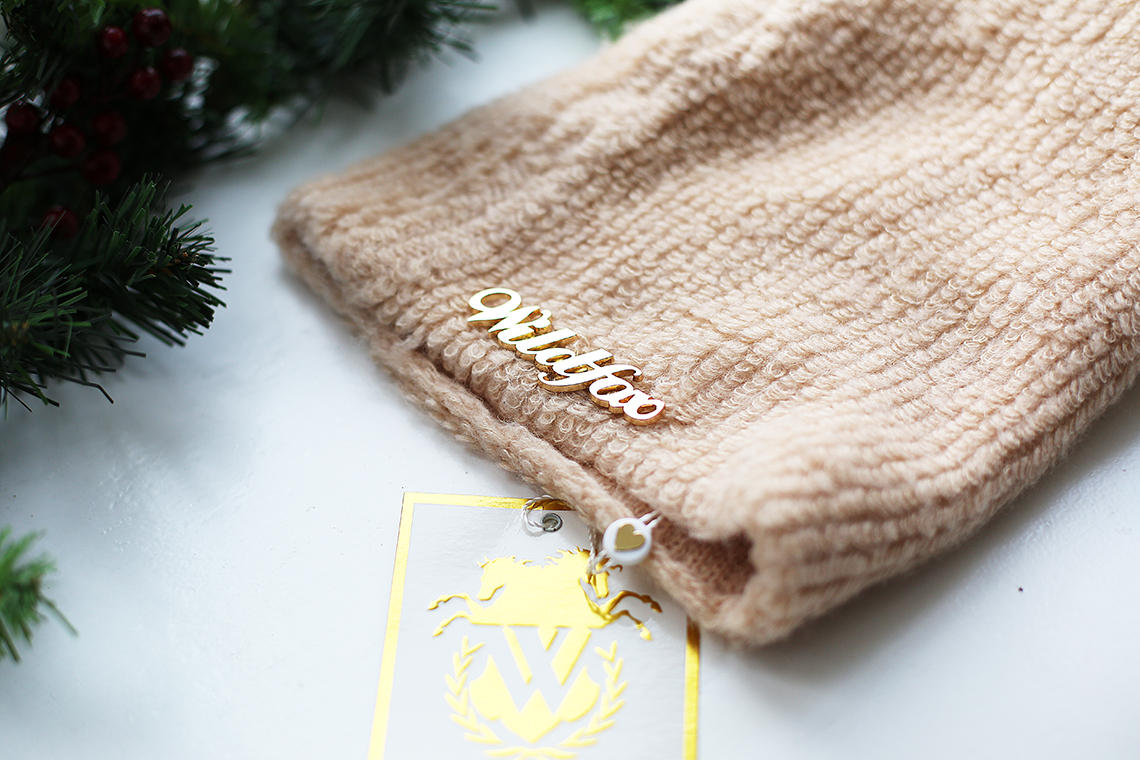 Winter warmers needn't be basic and this glamorous, blush beanie from Wildfox is anything but! Slouchy yet sophisticated it can be worn with the most casual get up or the cleanest of tailored jackets. She'll be so thankful for this beaut as the sub zero temperatures creep in!
These are all items that I would be thrilled to find under the tree this Christmas so I really hope this has helped anyone whose struggling for some super special present ideas.
What are you wishing for this Christmas?