a lisbon travel guide : 5 things to do
12th October 2015

Early in the morning of Monday 28th September, myself and two other members of team Olympus Pen, Ali & Jay jetted off on yet another of our Travels. Destination; Lisbon Portugal. Following a hearty breakfast of pancakes, bacon and maple syrup we were up above the fluffy clouds on a short two hour flight to Lisbon airport. On arrival we were whisked through the street of the city centre to our hotel, The Ritz Four Seasons. There's something about that name which says luxury and it certainly did not disappoint. Little did we know that we were about to embark on one of the most incredible trips of our careers, enjoying some of the very best that Lisbon has to offer, experiences that you simply for yourself so below you will find my "5 Things to do in Lisbon Travel Guide". Afternoon Tea in bed At The Ritz Four Seasons. After a day full of travelling we were greeted in our spacious room, and when I say spacious I mean larger than our 2 bedroom house spacious, with an exquisitely presented tray of afternoon treats with a freshly brewed pot of the finest white tea accompanied by trays upon trays of macarons, eclairs and miniature fancies. Both Ali and I enjoyed every last bite whilst sat upon our vast white bed wearing nothing but our fluffy towels and slippers. We watched the world rush by from our 10th storey window whilst the sun set slowly behind. It was the most perfectly exquisite way to unwind after a tiring journey. A Birdseye View of Lisbon with Lisbon Helicopters. The morning of our second day in Lisbon, we woke early venturing downstairs sleepy eyed for a plate of Eggs Benedict and fresh orange juice whilst the sun rose before us. Our car […]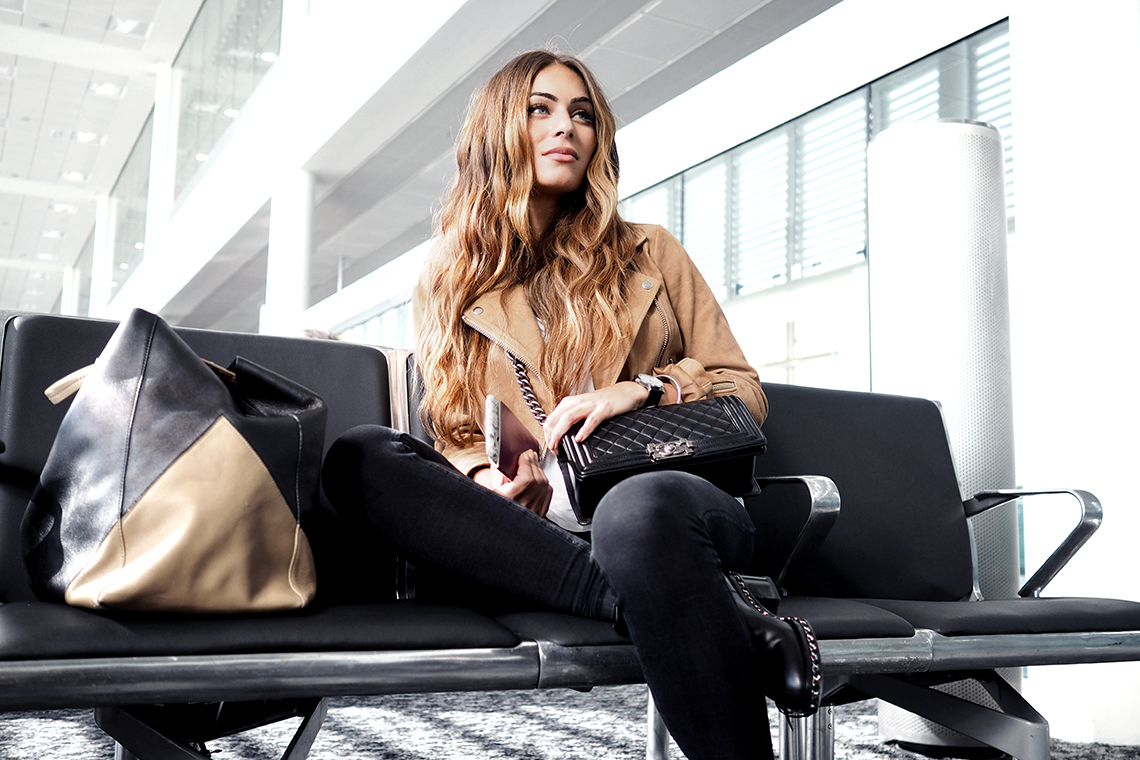 Early in the morning of Monday 28th September, myself and two other members of team Olympus Pen, Ali & Jay jetted off on yet another of our Travels. Destination; Lisbon Portugal. Following a hearty breakfast of pancakes, bacon and maple syrup we were up above the fluffy clouds on a short two hour flight to Lisbon airport.
On arrival we were whisked through the street of the city centre to our hotel, The Ritz Four Seasons. There's something about that name which says luxury and it certainly did not disappoint. Little did we know that we were about to embark on one of the most incredible trips of our careers, enjoying some of the very best that Lisbon has to offer, experiences that you simply for yourself so below you will find my "5 Things to do in Lisbon Travel Guide".

---
After a day full of travelling we were greeted in our spacious room, and when I say spacious I mean larger than our 2 bedroom house spacious, with an exquisitely presented tray of afternoon treats with a freshly brewed pot of the finest white tea accompanied by trays upon trays of macarons, eclairs and miniature fancies. Both Ali and I enjoyed every last bite whilst sat upon our vast white bed wearing nothing but our fluffy towels and slippers. We watched the world rush by from our 10th storey window whilst the sun set slowly behind. It was the most perfectly exquisite way to unwind after a tiring journey.
---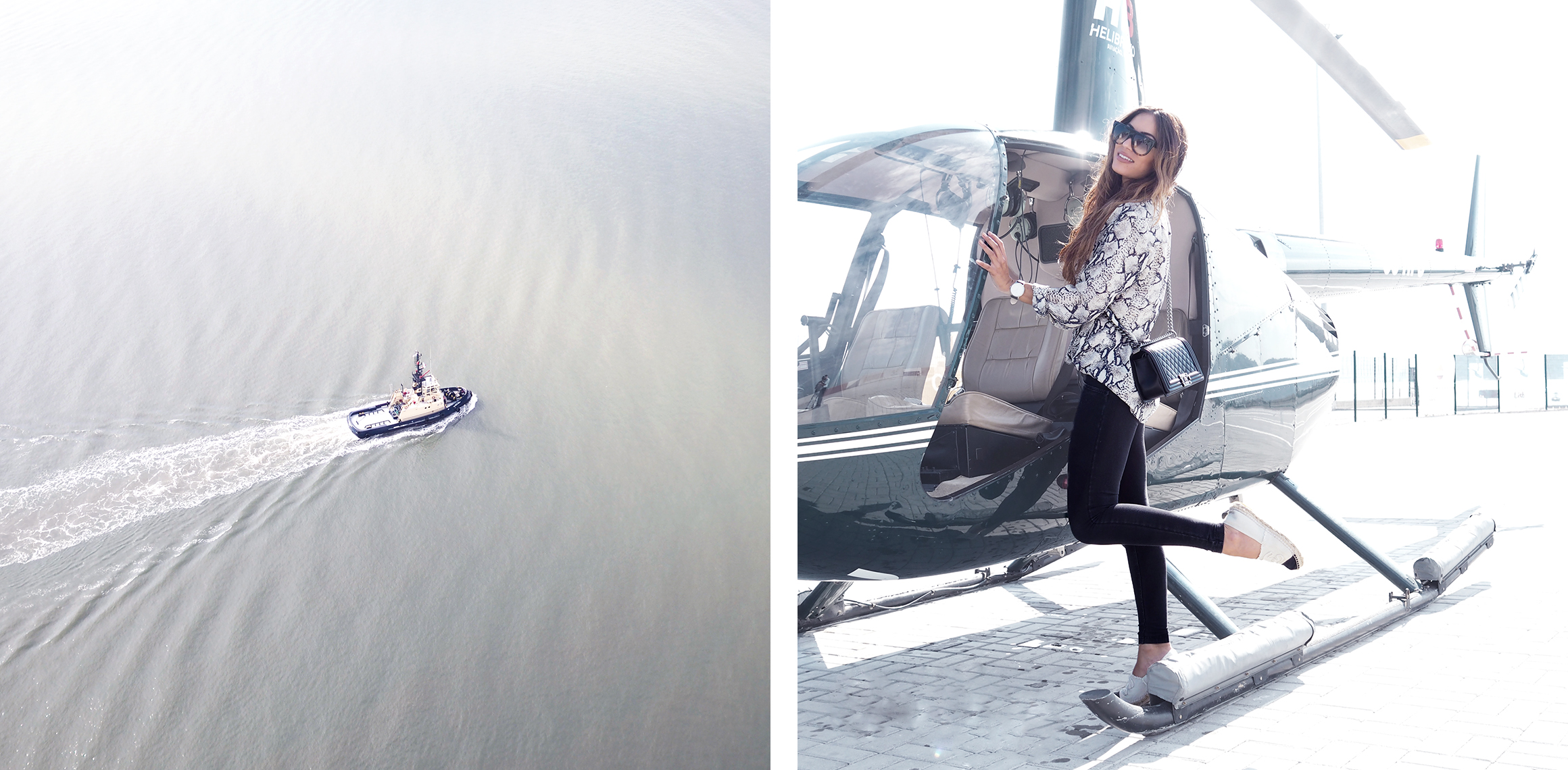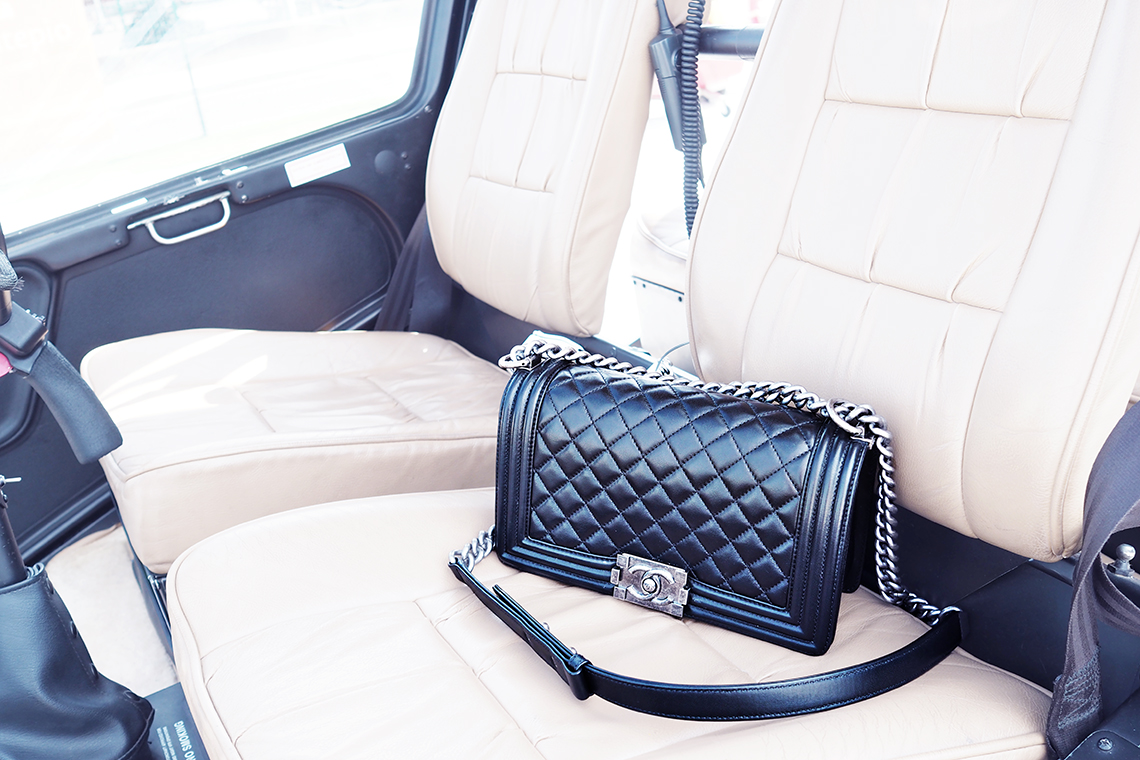 ---
The morning of our second day in Lisbon, we woke early venturing downstairs sleepy eyed for a plate of Eggs Benedict and fresh orange juice whilst the sun rose before us. Our car picked us up not long after and we were whisked off to the waters edge. Perched on what felt like the edge of the world was our next activity, we were going up, up and away into the skies of Lisbon via Helicopter. The Very Nervous Traveller was very nervous to say the least. The staff at Lisbon Helicopters were nothing short of exceptional, whilst their relaxed, understanding and down right goofy attitudes immediately put me at easy and once we had learnt the safety necessities we were strapped in. Then they took the doors off, I couldn't believe they were doing this to me. However the moment I got up there I was so very thankful that they had, because I truly felt that I was flying magically above the city. I don't remember taking a single breath during the entire 30minute flight but I will remember the wind and the views for as long as I live. A definite tick off ones bucket list.
---

---
Flying high above cities works up quite the appetite and despite our full breakfast spread lunch could not have come quick enough. We pulled up at Porto Santa Maria Restaurant mid afternoon, the white building adorned with bright fuscia foliage was very welcoming. We were escorted to our white table clothed table where we immediately began feasting on fresh Oysters, seafood croquettes and fresh bread. For my mains I opted for the Lobster Linguini which was a creamy sauce on a bed of parmesan cheese with meaty lobster to accompany. I am hungry just thinking about it. The boys went for a mix of surf and turf which stole their ability to converse until every last morsel was gone. There was no room left for pudding which is extremely unlike me, instead I opted for an espresso as I looked out over the sea through the crystal clear windows.
---

---
Explore Central Lisbon, Cascais, Sintra
Using various modes of transport from private car to TucTuc which are on offer at The Ritz Four Seasons, we explored the very best of Lisbon. From standing open mouthed at sheer beauty and size of the Church of Santa Engracia to breathlessly making it to the very top of Castelo dos Mouros it felt like we uncovered every inch of outstanding architecture that Lisbon had to offer. But whilst wondering around the beauty of the buildings I found myself enchanted in the details from magical stars decorated into the floor to porcelain like tiles adorning the walls of homes across the city. It felt like we uncovered it all but I just know I could have spent a lifetime exploring those beautiful places.
---

---
The grand finale that almost never was. Our booking at Mini Bar, the incredibly trendy Gourmet restaurant of 2 Star Michelin Chef Jose Avillez was changed with easy following Ali falling rather unwell on the second night of our trip. On the brink of a hospital visit the staff at The Ritz Four Seasons were faultless, attentive and empathetic in the most professional yet friendly manner, arranging, rearranging and sorting every last detail so that we did not miss out on a single moment.
The following evening we pulled up at the modest looking bar and were shown to our seats, following the recommendation from our legendary driver "Born Player" we all agreed on the tasting menu, we were unaware of the amazingness that was to come.
I should have guessed from my "hairspray" Cocktail, but we were in for a feast of magical bite sized treats which would leave us comfortably satisfied rather than fit to burst. This restaurant is Lisbon's answer to Heston Blumenthal's "Fat Duck" but at 35 Euro-a-head to Heston's £150, this was far more accessible.  We started with a cocktail which arrived in a green bubble that popped in my mouth releasing a shot of delicious fruit filled juice and moved through an array of Olive flavoured Jelly, savoury Ferrero Rocher to popping candy puddings. This was the most exciting, fun and enjoyable meal I have ever experienced. You didn't know what to expect, what was next or what flavour you would be met with. Yet they were able to cater to even the pickiest of bloggers pallets, ahem! And we left on a cocktail fuelled excitable high, with nothing but the food as topic of conversation.
---
A huge and warm thank you to the entire team at The Ritz Four Seasons right through front of house and PR to the amazing and joyful maid who cleaned our room, for providing us with a truly once in a lifetime experience which was expertly planned and executed with ease. I will be back, I promise.
---
All images taken on the Olympus PEN E-PL7 Kit, 45mm & 17mm Lenses.