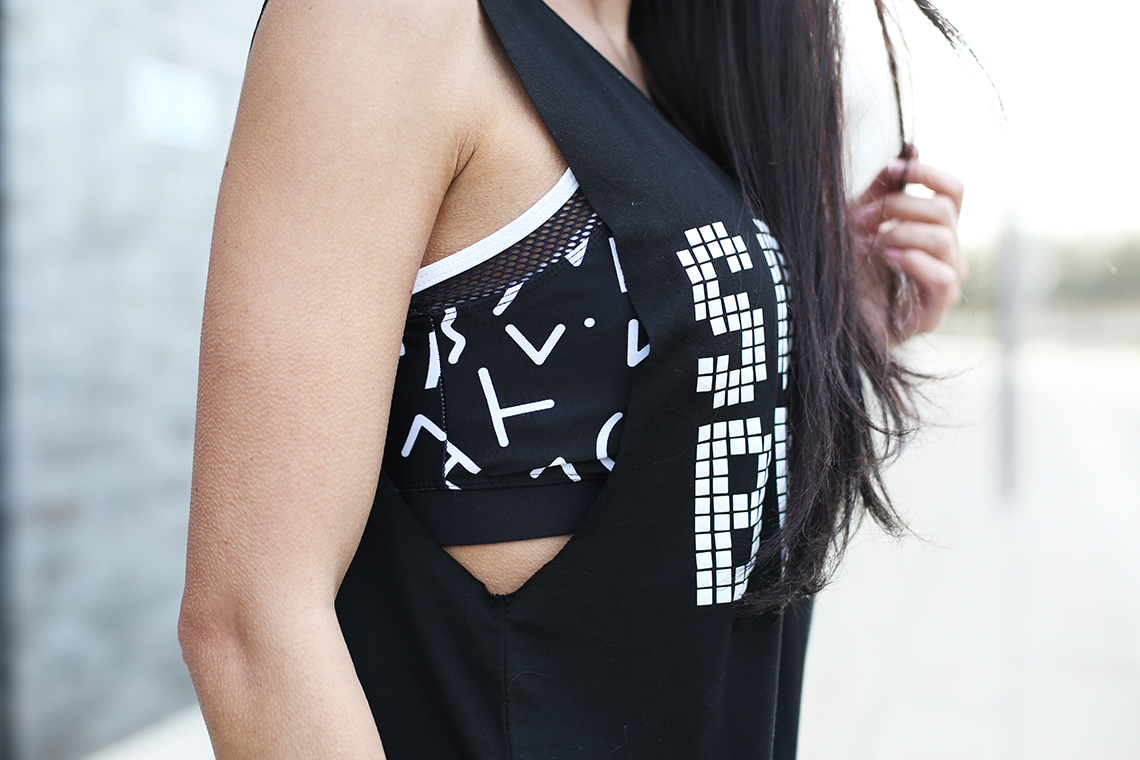 It's not just this time of year that sees our local gyms fit to burst. Over the last few years fitness has become a fully fledged lifestyle among teens and young professions where many thought it was simply a trend. With this, retailers and fashion brands the world over have been pulling together their designers to put forward their take on fit-fashion and I for one am in full support. Whether its bold prints, vibrant hues or catchy slogans, there's a style for all of us, no matter how young or old we are.
It is such an amazing moment when you realise that a lifestyle has become so popular that it can cross over into different markets and I get so excited when I see young girls choosing to lose weight the healthy way.
This collection from South Beach infuses form fitting fabrics with 80's inspired prints and bold branding which means throwing it on and heading out the door is done with confidence but their leggings and tee's transition seamlessly from gym to casual leisure wear too, because who doesn't love "Dressed Down Friday"?
South Beach are also holding a Twitter competition as we speak so to be in with a chance of winning the entire Monozone Collection (monochrome heaven), head over to their Twitter here!
---
Sports Bra – c/o South Beach      Vest – c/o South Beach     Leggings – c/o South Beach     Coat – Jaeger      Trainers – Nike     Bag – Alexander Wang
p.s. yes I was cold.