5 ways to keep workouts interesting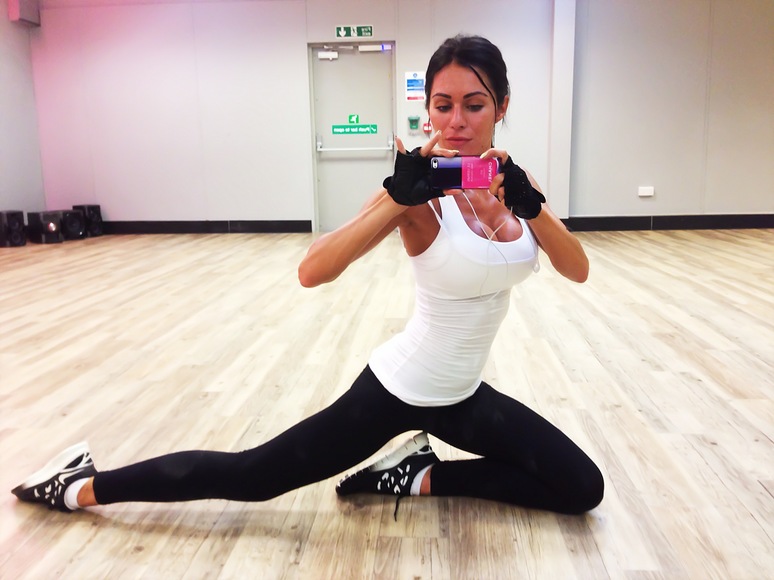 23th July 2013

(Pardon my sweaty face) Guest post The hardest thing about sticking to a workout routine isn't that the exercise is too hard, or too time-consuming. It's just that the routine gets boring! Sticking to the same exercise regimen day in and day out is tedious by nature, and it's for this reason that a lot of people end up quitting early, and subsequently failing at fitness efforts. So, to help with this issue, here are 5 key tips for how to keep your workout routine interesting. 1. Find The Right PlaylistMany people like to listen to music while working out, but really it's as much about the specific tunes you're listening to as the fact that you're listening. The wrong playlist can be distracting, or can even put you out of the mood of working out. Of course, there's no golden playlist that works for everybody, but take some time to browse through suggested workout playlists online, and find something that keeps you pumped up and motivated!2. Get ComfortableOne of the quickest ways to get bored with a workout is to be miserable while you exercise, due to physical discomfort. The problem is, many people don't use the proper clothing and equipment when exercising. If you tend to experience discomfort, take steps to address the problem. It might mean purchasing some new exercise specific clothing, talking to a doctor about which running shoes and soles might be best for your feet, or even considering changing from glasses to contacts with the free lens trial from Acuvue. Whatever the case, you should feel relaxed and comfortable to focus on your exercise. 3. Vary Your CardioThis one's simple: if you do the same exact thing every time you go to the gym, you're going to get bored with it! Too many people […]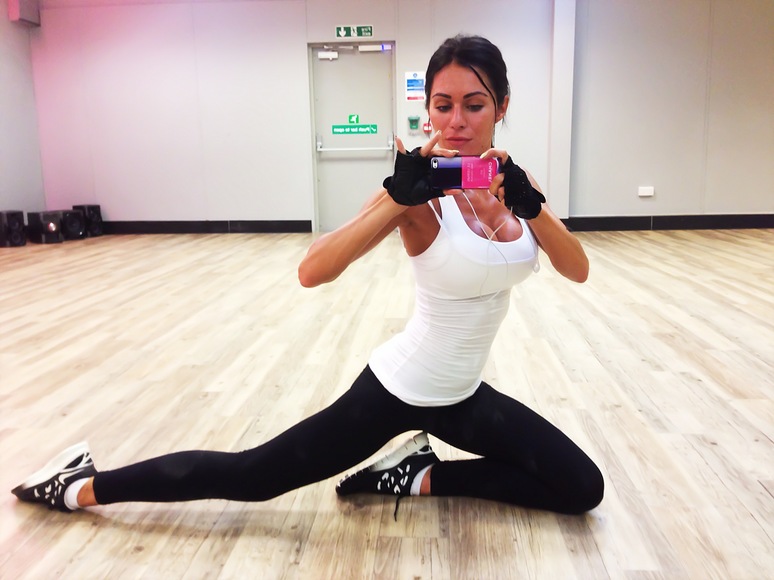 (Pardon my sweaty face)
The hardest thing about sticking to a workout routine isn't that the exercise is too hard, or too time-consuming. It's just that the routine gets boring! Sticking to the same exercise regimen day in and day out is tedious by nature, and it's for this reason that a lot of people end up quitting early, and subsequently failing at fitness efforts. So, to help with this issue, here are 5 key tips for how to keep your workout routine interesting.
1. Find The Right Playlist
Many people like to listen to music while working out, but really it's as much about the specific tunes you're listening to as the fact that you're listening. The wrong playlist can be distracting, or can even put you out of the mood of working out. Of course, there's no golden playlist that works for everybody, but take some time to browse through suggested workout playlists online, and find something that keeps you pumped up and motivated!

2. Get Comfortable
One of the quickest ways to get bored with a workout is to be miserable while you exercise, due to physical discomfort. The problem is, many people don't use the proper clothing and equipment when exercising. If you tend to experience discomfort, take steps to address the problem. It might mean purchasing some new exercise specific clothing, talking to a doctor about which running shoes and soles might be best for your feet, or even considering changing from glasses to contacts with the free lens trial from Acuvue. Whatever the case, you should feel relaxed and comfortable to focus on your exercise.
3. Vary Your Cardio
This one's simple: if you do the same exact thing every time you go to the gym, you're going to get bored with it! Too many people think the secret to fitness is to just run, run, run. While this will certainly burn off calories and keep weight off, it's also tough to sustain, and less beneficial than a varied cardio routine. Try swimming, cycling, stairs, and even sprints, instead of constant distance running.
4. Try A Sport
This goes somewhat hand in hand with varying your cardio, but it's a great way to stay interested in a workout routine. Instead of just hopping on a treadmill every day, try to get involved with an actual sport! Even something as simple as shooting basketballs by yourself, or hitting a tennis ball against the wall, can be a great workout – and if you can involve other people, you'll be even more likely to stick with it.
5. Set Goals
Finally, if you're the competitive type, set goals for yourself to stay engaged. From fitness apps to the Nike FuelBand, there are plenty of modern tools to simulate goals, coaching, and competition, and many find that taking advantage of them is a great way to stay committed to a workout routine.