In 2015 I learnt mostly about myself, I learnt what I was passionate about and what I wasn't, where I wanted to end up and where I didn't. But 2016 was the year I learnt mostly about other people, the good and the bad. But heres to looking back on a year full of lessons and one the the most exciting years of my life.
No.1 Friendship
In 2016 I learnt a lot about friendship. Whether they were my relationships or observations I made from those around me. I learnt a hell of a lot. What makes a good friendship, how you learn to trust and the kind of people you should surround yourself. Needless to say, how many followers they had doesn't come into the equation.
I found "my people" and I decided to keep them close.
No.2 "It doesn't happen to people like me!"
I've used this saying more times than I can remember and its the biggest load of crap I've ever heard. Literally, anything, ANYTHING can happen if you work hard enough for it. And over the last year I've experienced growth, opportunities and experiences which I believed "don't happen to people like me!". I was wrong.
No. 3 Love with all your heart.
I'm passionate, over the top and over enthusiastic because the smallest things in life excite me and make me happy. I used to be embarrassed about this but this year I am embracing this part of me. Whether it's a heart felt gift, like hot chocolate, or a picture of Ali and I at our engagement, I plan on loving those moments with all my heart.
No. 4 STYLE.
I've always wanted to keep my archive open on my blog. So that readers are able to venture back to where it all began. To be able to witness the evolution, growth and effort that has gone in to the last 5 years of Lydiaelisemillen.com
But by far the most notable evolution is in my style, from strategically bought items in the early years to a full collection of strategically bought items, it has been an fun few years watching my collection grow. Meet the first new edition to my 2017 collection, the Furla "Metropolis" Mini cross body bag in shade Noce from Forzieri offering a number of more affordable designer handbags to add to your collection. Because for me style is not how much you spend on an item, it is how you wear an item.
No. 5 The Tortoise & the hare
I first heard about this pair in primary school and never truly grasped the significance until I reached my mid twenties. Where people are starting to make their mark in the world, establishing careers and achieving goals. Unfortunately, it's not always possible for everyone in the same industry and none more so than in the Digital space. Which leads to impaired judgements and bad decisions.
Bought followers, Follow/unfollow bots and dishonesty is the "doping" equivalent of the digital space and it's something which became more and more apparent thanks to platforms such as Social Blade, in 2016. Unfortunately for brands, many people who bought or gave themselves these leg ups have realised the industry has wised up somewhat, so you may never know whose audience is genuine or not but I definitlely urge brands to make 2017 the year they really get to know the influencers they work with far more indepth than what is just presented in their media kits.
This time last year I had 10K subscribers on my youtube channel, I felt like the back end of the conga and tried to think of all the quick fixes imaginable to grow a large audience quickly. I decided to take the hard route. And if I may be allowed one measily humble brag, built a following of 300,000 in one year off my content alone. At first I tried to play it down when speaking to my peers
"Perhaps it's because I met with Youtube?"
"Maybe it's because Youtube are pushing new creators?"
"It could be the new algorithm?"
But I quickly stopped putting down what I had achieved when I realised my channel was receiving 30 million watch time minutes per month.
The moral of the story is just that of the Tortoise & The Hare. You can look for quick fixes and short cuts to where you want to be, in whatever industry you are in. But nothing is more successful than Real. Hard. Work!
No. 6 At 100kcal per teaspoon, Peanut butter is essentially, the Devil.
No. 7 Right now, I'm Competing with the person I was 365 days ago.
No. 8 Positive mind, Positive Life
My biggest revelation a few years ago came when my dad told me that only I could control how I feel. If I wanted to be happy, I had to choose happy, if I wanted a positive life, I had to choose to have a positive life and so on and so forth. His words, since that day, have never left me. Every day I wake up and choose to be happy.
No. 9 Life is too short for Instagram Themes.
Whilst I am forever envious of the girls able to create the perfect theme (I'm looking at you OohCouture and WishWishWish) I just don't have that level of creativity, as much as I wish I did. 2016 was the year that I stopped stressing over my feed so much and started enjoying living in the moment a little more.
No. 10 Buy the bag, despite what the internet says.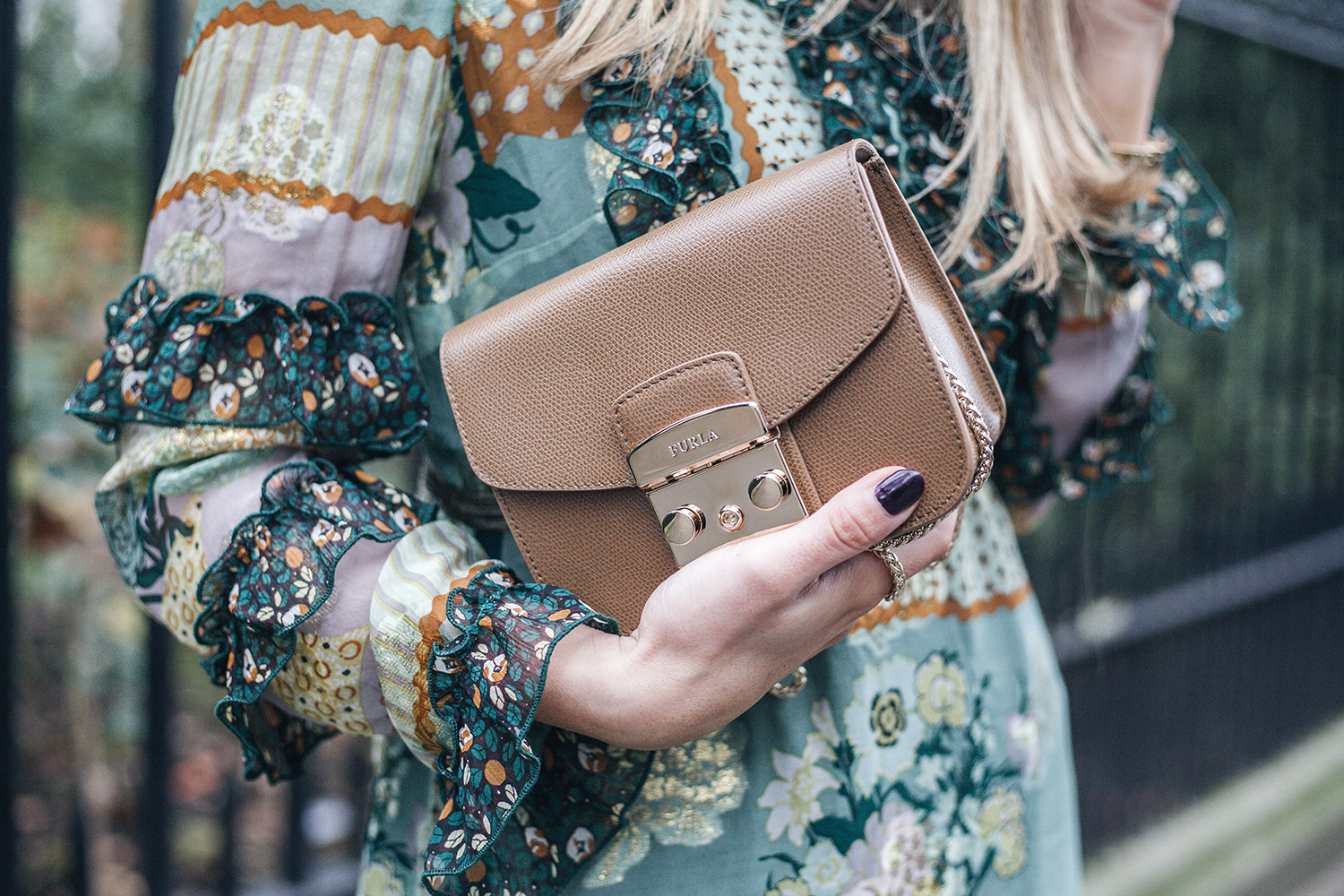 No. 11 Forever is exciting!
No. 12 You cannot please everyone.
There are two types of people on the internet
"OMG I LOVE HOW MUCH YOU TALK IN YOUR VLOGS!"
"OMG WOW YOU TALK TOO MUCH IN YOUR VLOGS!"
And then, there are hundreds of thousands of other types of people in between. Trying to please all of them will result in subconcious changes to your content to suit them, and as a result, losing the very essence of what makes your content different online. So I learnt to take both the negativity and the positivity with a pinch of salt and strike a balance with my content that suits me, because let's face it, the only person who HAS to read/watch my content is me!
No. 13 R.E.S.P.C.C.T
If you aren't a fan of Richard Pryor the title of this point may be lost on you but regardless, I learnt a lot about Respect in 2016.
I learnt about respecting myself in new ways, respecting my time, respecting my health and respecting the people I care about. Not everything is go, go, go! all the time. It's important to have balance and not work yourself to the brink of sanity. No one wants to be the person thats awkwardly tapping away on their laptop when everyone else is being respectful to those around them.
I also learnt about respecting others though, respecting my peers, the people around me that maybe I don't know so well or even just those people on the underground that have clearly lost all theirs.
But most notably I learnt about respecting  creative boundaries. The digital space has become fiercely competitive over the last year, more noticeably than ever before and it's more important than ever to respect others creativity. It says a lot about a person who is able to see someone doing something really cool and innovative but still be able to respect that persons space and stick to their own creative style. I learnt not to get swept up in what other influencers were doing, focusing on myself and my own goals.
No. 14 The word "Influencer" is not a dirty word.
Following an inspiring chat with my friend, Sarah Ashcroft at the Clothes Show this year, it became apparent that the word "Influencer", which so many people in the industry scoff at, does actually bare some weight.
I mean you can call yourself whatever you want, call yourself Frank for all I care. but there has been a long standing issue with what we identify ourselves as online. Creator, Youtuber, Influencer, Blogger, Vlogger, the list is endless but the thing with 4 out of the 5 above is that anyone is able to identify as one of them if they start up a channel or a Blog. Sarah was the first real influencer I came across, a person who sees a tangible response to the products or items they feature. It's all just food for thought at the moment and but I for one am intrigued to know more about what makes a person influential in 2017.
No. 15 Comparison is the thief of joy
In 2016, I worked hard to continuously remind myself that my goals and aspirations are unique, they are in comparable to those around me. Instead of looking at what others around me were doing with envy, I looked on with pride, smiled and continued to work towards the things that I want out of life.
No. 16 Never stop learning.
What did you learn in 2016?
Photography by Reece Chapman.
Shop The Post
DRESS - VERY EXCLUSIVE
BOOTS - JIMMY CHOO
BAG - FORZIERI

This post is in collaboration with Forzieri.