we are the same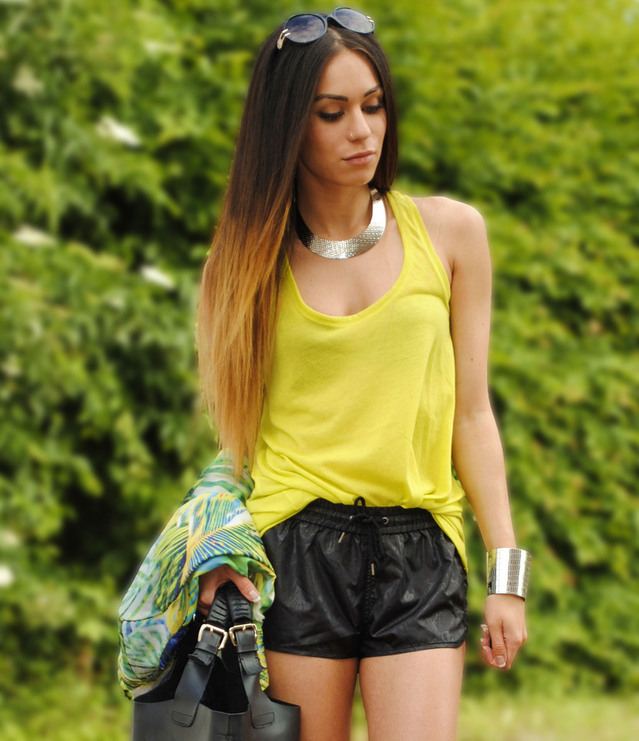 22th June 2012

Shoes – C/O SHEINSIDE Palm Print bomber jacket – C/O LIQUORISH Vest, shorts cuffs – H&M Collar & Sunglasses – Topshop Bag – Romwe When will my obsession with studs and spikes cease?!I am literally won over by anything silver and spikey ha-ha. These shoes from SHEINSIDE are my road rage shoes, I'm a bit of a nightmare behind the wheel so I hope that if I ever have to get out of the car after a particularly bad scolding on my behalf, the other party will see these weapons and know not to f*ck with me…haha Unlikely? I have been really ill for the last two weeks and have only just got my test results back, I hoped to get a handful of posts done for while I was away on holiday, so weather permitting over the weekend I will be able to get some done as I am snowed under with beautiful things to show you. But either way I have a Giveaway coming at you this Sunday so don't forget about me in your hungover state 😉Have a fabulous weekend. | Follow LydiaEliseMillen on TWITTER | Follow LydiaEliseMillen on BLOGLOVIN | | Follow LydiaEliseMillen on FACEBOOK | Follow LydiaEliseMillen on GOOGLEFRIENDCONNECT |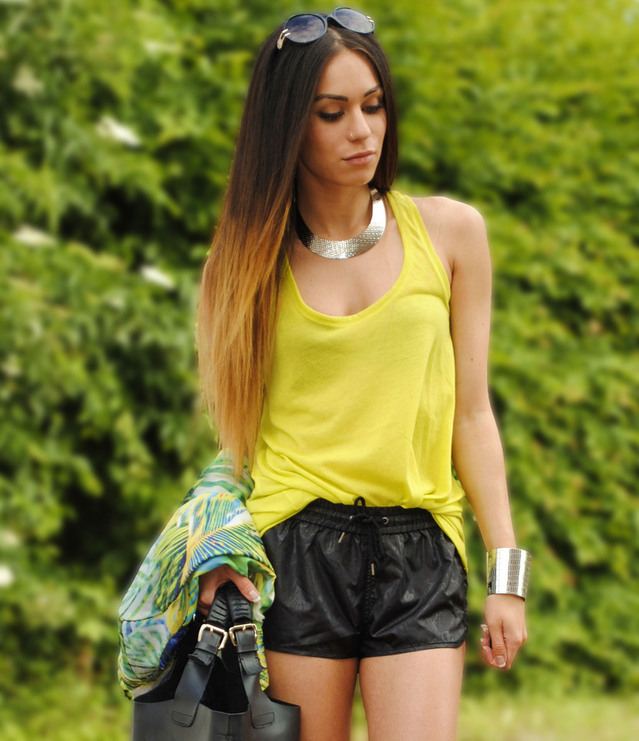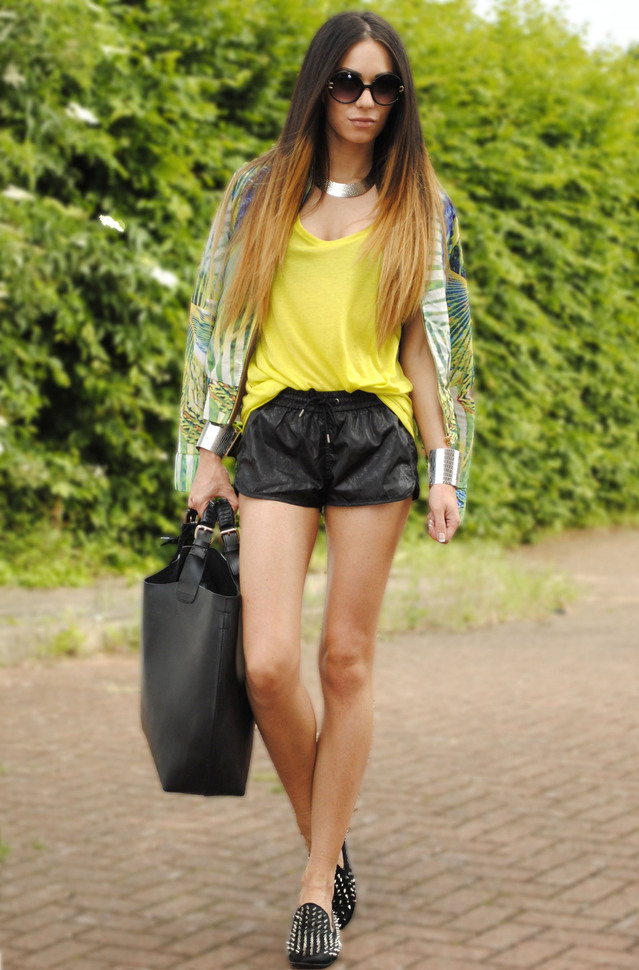 Shoes – C/O SHEINSIDE Palm Print bomber jacket – C/O LIQUORISH Vest, shorts cuffs – H&M Collar & Sunglasses – Topshop Bag – Romwe
When will my obsession with studs and spikes cease?!
I am literally won over by anything silver and spikey ha-ha. These shoes from SHEINSIDE are my road rage shoes, I'm a bit of a nightmare behind the wheel so I hope that if I ever have to get out of the car after a particularly bad scolding on my behalf, the other party will see these weapons and know not to f*ck with me…haha Unlikely?
I have been really ill for the last two weeks and have only just got my test results back, I hoped to get a handful of posts done for while I was away on holiday, so weather permitting over the weekend I will be able to get some done as I am snowed under with beautiful things to show you. But either way I have a Giveaway coming at you this Sunday so don't forget about me in your hungover state 😉
Have a fabulous weekend.
| Follow LydiaEliseMillen on TWITTER | Follow LydiaEliseMillen on BLOGLOVIN |