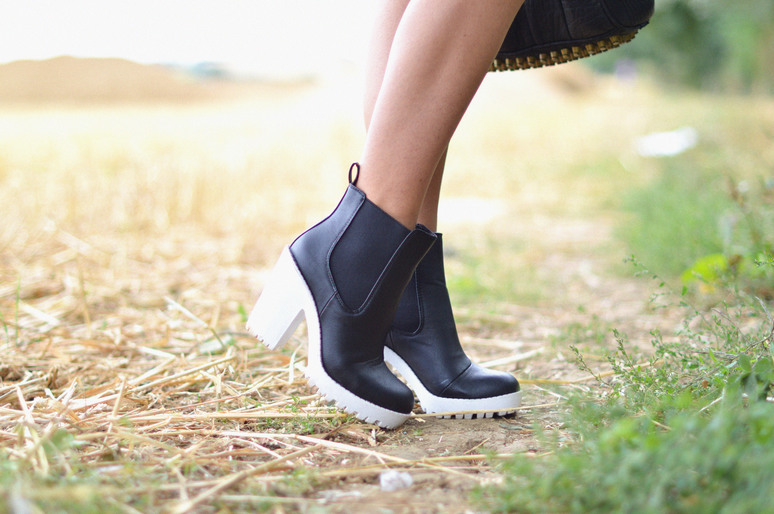 'Yeezy' T-shirt –
C/O Tigermist
Boots –
C/O Missguided
Shorts – Zara Bag – Alexander Wang Watch – Michael Kors Lipstick – Mac (rubywoo)
The nights are drawing in and the temperature has plummeted, it's over ladies…Summer's gone.
That said I still feel a little excitement for the crisp autumn mornings where the sun shines brightly through your window whilst a light frost covers the grass like a blanket.
I've thought long and hard about my blog in the coming months, even considering not blogging. Could I just post warm outfits so that I don't freeze whilst maintaining my outdoorsy pictures? No there's so much more to an outfit than the outer layer. So where needed I've decided to take some of my outfit snaps in doors which actually has given me a good reason to start learning how to use my new camera more effectively in different light.
This outfit obviously wasn't one of them, I am merely giving you guys the forecast for this Winter in terms of what to expect here.
I received a beautiful package from the team at
Tigermist
HQ last week and found lurking within was this tee, I'm a sucker for adding a little bit of attitude to an outfit and this
'Yeezy' tee
was just the thing along side these monochome boots from
Missguided
. I actually received two pairs of them in the same size and rather than them sit unloved in my bursting wardrobe I decided it had been far too long since my last giveaway so to enter just head over to my
Twitter
page but please bare in mind that they are a UK size 4 (I'm a 4.5UK and they fit perfectly) before you enter. It's open to worldwide entrants and ends Monday 16th September.
Best of Luck!