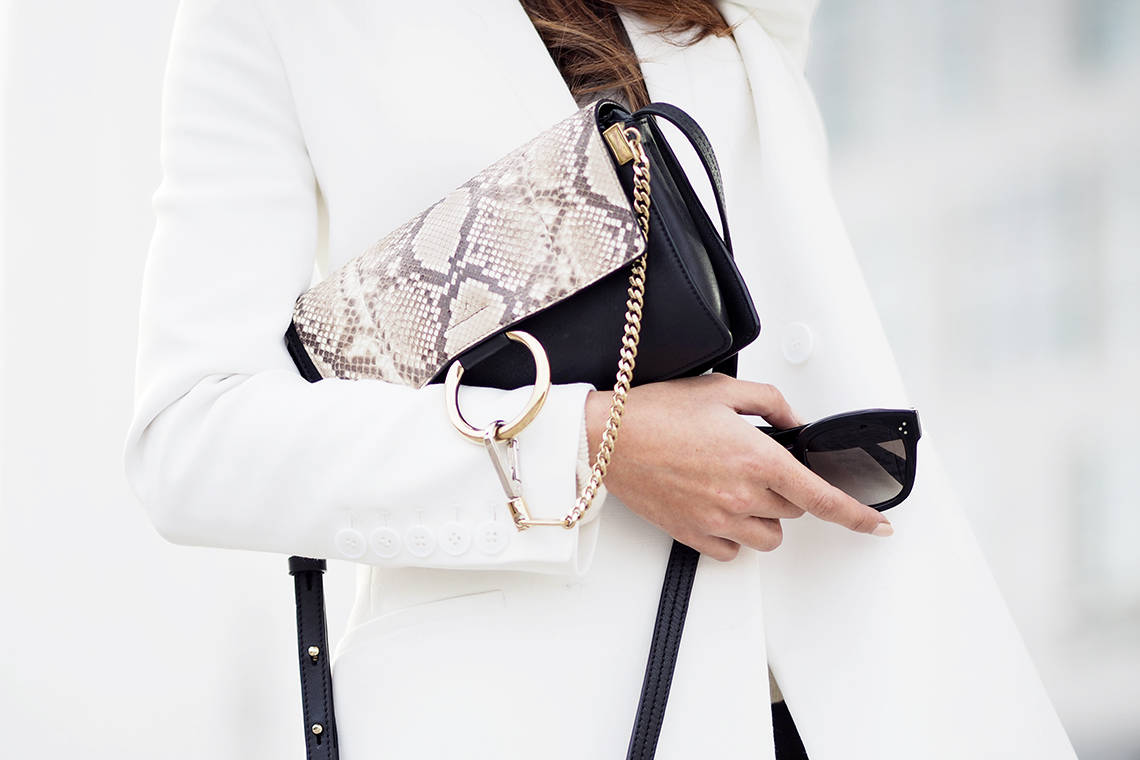 Effortless sophistication is most definitely one of my favourite styles. When an outfit appears simply thrown on yet works as if hours had been spent meticulously piecing it together, for me is the goal for every outfit. And with Fashion week just around the corner I am frantically collating a versatile wardrobe to see me through. My buying habits as always consist of carefully selected key pieces mixed with complimentary high-street finds.
[lem_title]Great Tailoring[/lem_title]
A well fitting jacket will transform even the most simple of outfits into a something classic and smart. Thanks to today's variety of fashion forward brands and stores stores there are so many styles from calf length to cropped to suit everyones taste. Currently I'm favouring collarless and clean lines which skim the natural curves of the body much like this Alpine white option from Jigsaw.


[lem_title]Comfortable Luxuries[/lem_title]
I recently discovered the own label section in John Lewis which offers basic style cashmere knitwear for a much more affordable price tag meaning I could stock up and be comfortable all the time. Wearing tailored jackets can be somewhat restrictive so I like to opt for comfort elsewhere to ensure I feel as good as I hope I look.


[lem_title]Dressed Down Denim[/lem_title]
Denim, Denim, Denim! Seeing as I live in the stuff it surely is going to be a fundamental player in the success of my outfits. Having searched high and low for the perfect pair with a denim disaster thrown in for good measure I settled on this coated pair of ankle grazers from Paige. The flash of ankle adding to the finish of the outfit whilst the coated fabric adds a knotch or two to the casual vibe.


[lem_title]a Touch of texture[/lem_title]
I am somewhat prone to a monochrome ensemble, I am well aware to wherever I can add a little texture or detail, I will. My Small Chloe Faye bag was the perfect addition to the outfit whilst also tying in the gold from my shoes and the silver from my watch. The Snake skin detail of this bag is so very beautiful.