the glow edit; nars cosmetics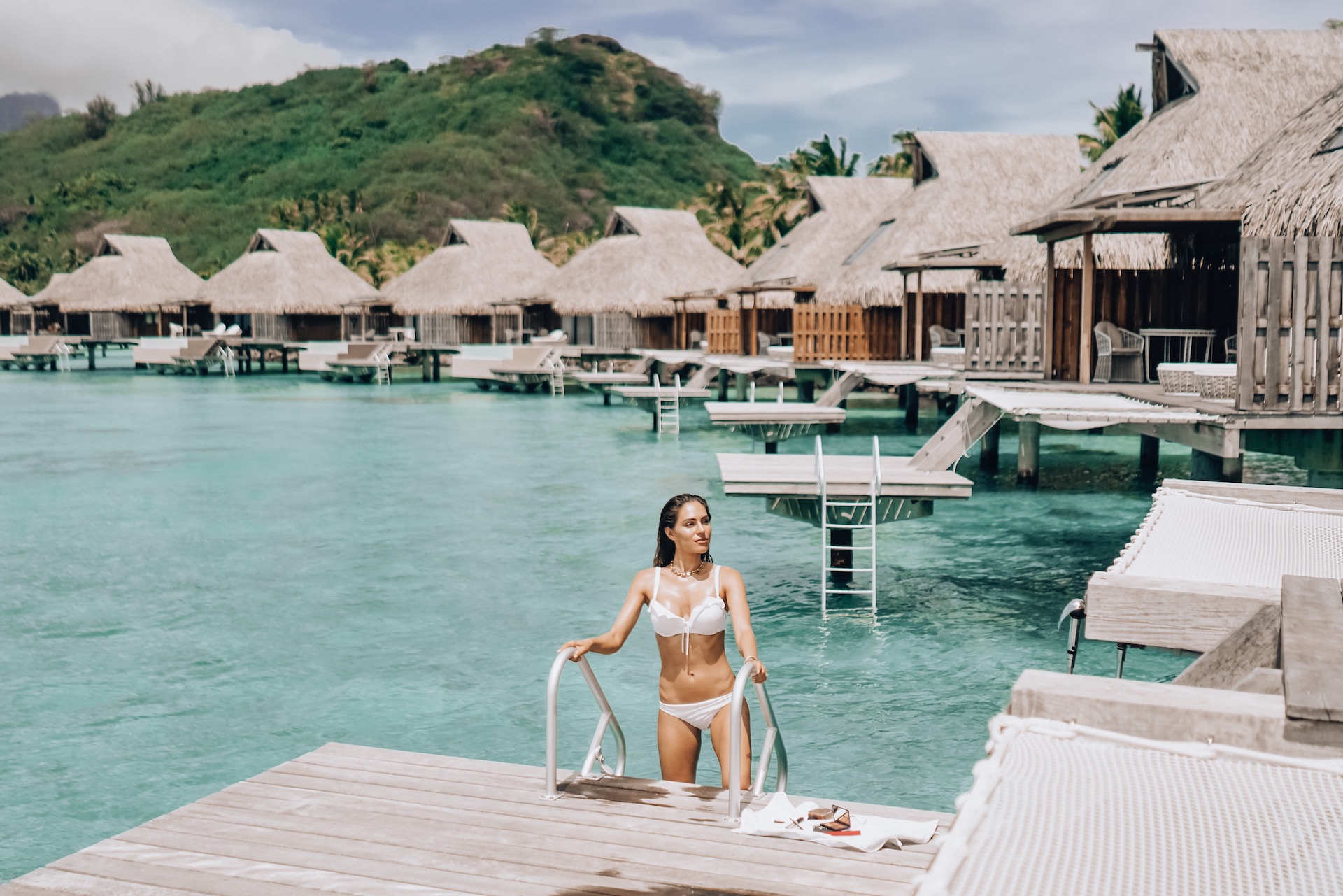 17th September 2019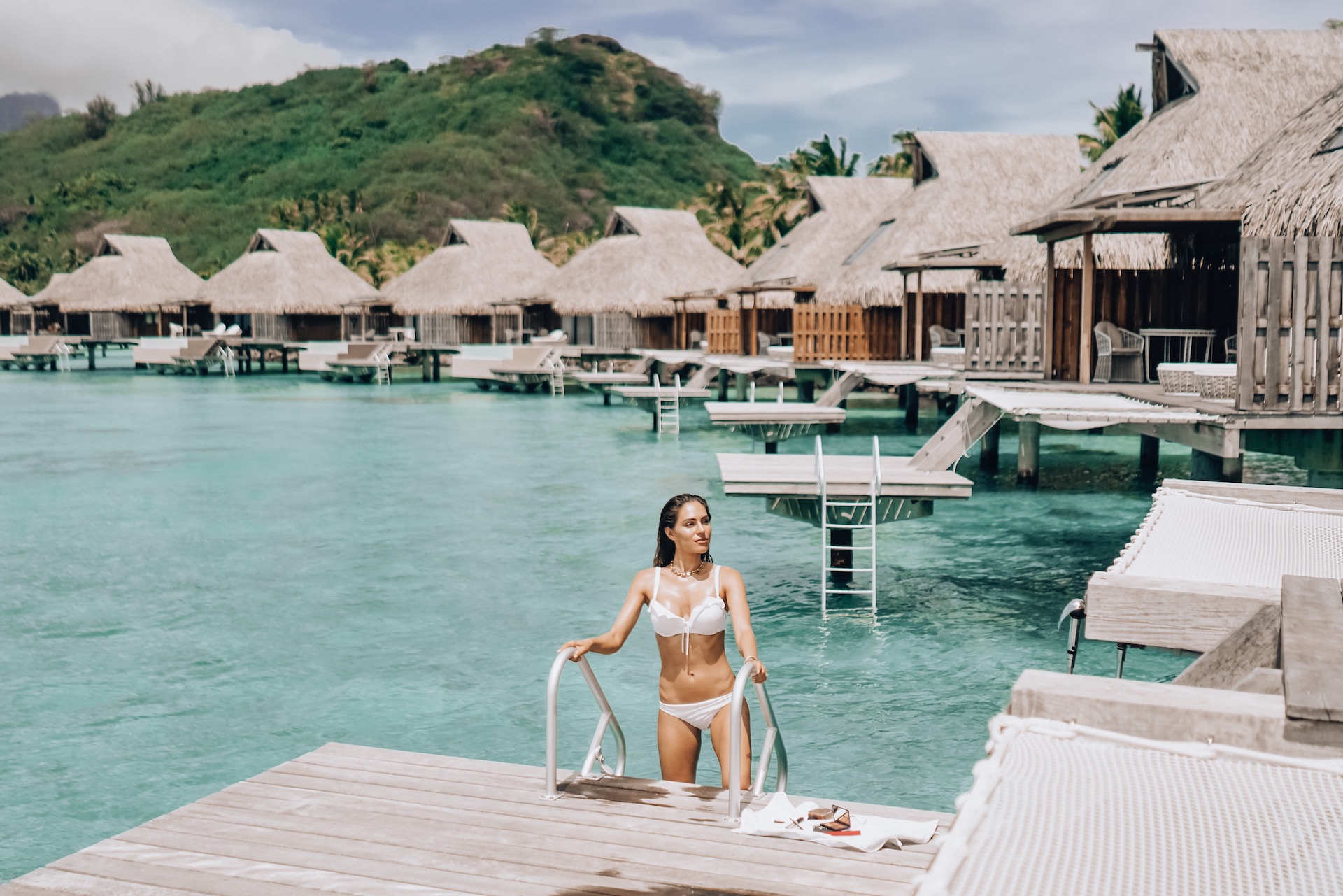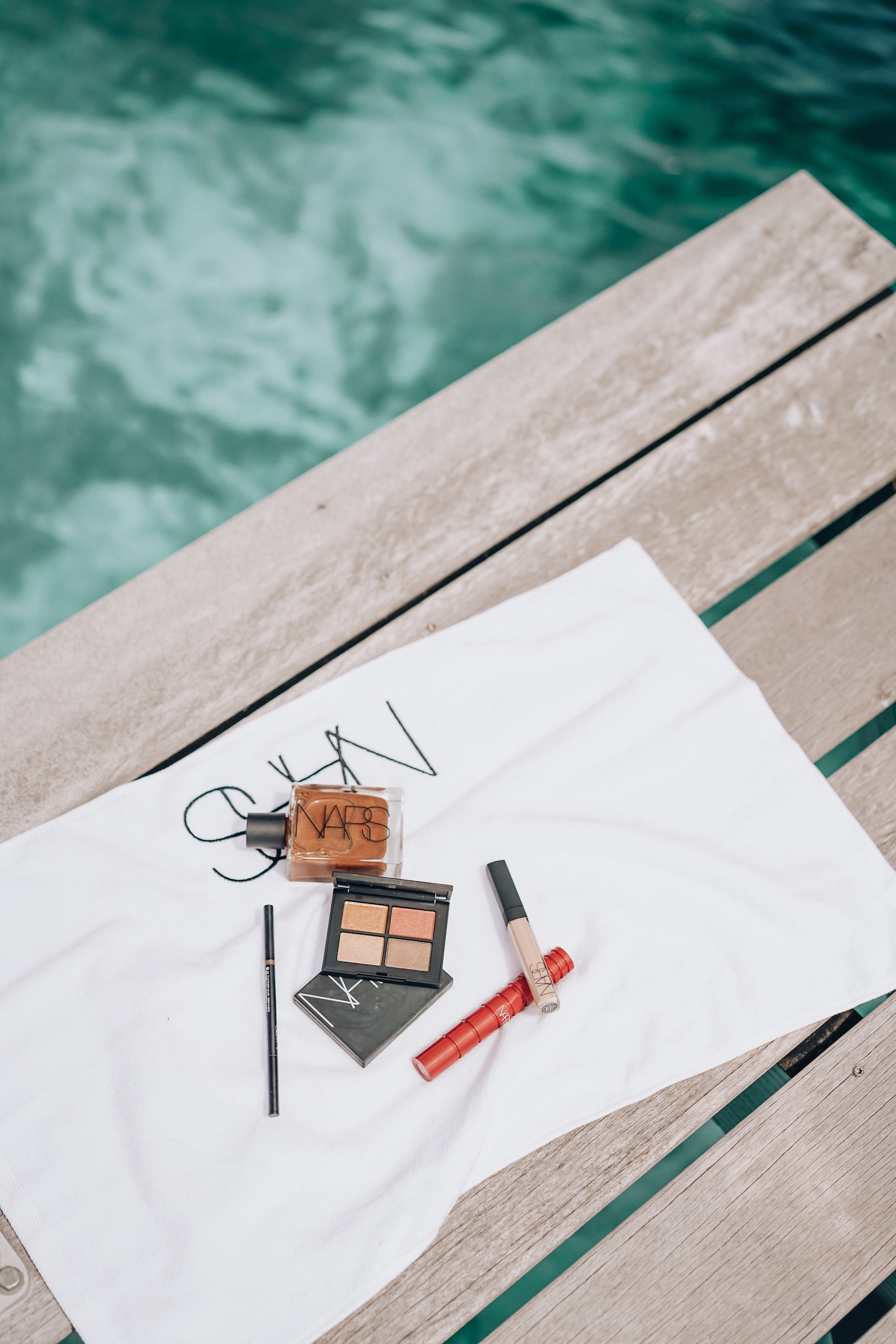 Its been almost an entire year since Ali and I visited Bora Bora with Nars and these images have been sat in my drafts folder ever since we got back. Despite being some of my favourite images ever, I mean almost all of the images we took there were, because every image holds a memory of the amazing things that we experienced. I think its safe to say its one of the most iconic trips I will ever experience and I am still forever grateful for the opportunity. Obviously, that side of the world is breathtaking, but I spent so long believing I would never get to experience it in real life. In 9 days we took three planes, around 6 cars and so many boats that I've lost count so I was totally out of my comfort zone but I grasped it with both hands and embraced every moment. Unlike most brand trips, we weren't going to necessarily celebrate a new launch, although the Ignited Palette did launch to the US whilst we were there. This was a unique opportunity to be fully immersed in the NARS brand, on Francois Nars' private Island Motu Tane which is one of the biggest inspirations behind the brands identity. From the Monoi Black Candle which is infused with the Tiare flower found in Bora Bora, to the iconic Orgasm Blush whose flushed pink colour was also inspired by a flower found only in French Polynesia.
It was a unique experience which even now, almost one year on, doesn't feel real. But along with a new found respect, love and passion for the brand, I also left with an arm full of NARS beauty products ready to put to the test. Below is The Glow Edit for NARS Cosmetics; tried, tested, favoured and written by yours truly.
If I'm being honest, I prefer the look of a cream of liquid highlight but their staying power just isn't there yet. Luckily for the natural glow girls like me, NARS released Capri; with the staying power of Powder but the light radiant finish of a cream, its the perfect pop for a barely there base with absolutely no glitter. But it isn't just for barely there bases and works super well when I'm wearing a fuller face too. Its just a really great highlighter that I reach for almost every day that I no looks good on whatever Base I've gone for that day and it works beautifully as an eyeshadow too which is perfect when you want to keep your make-up bag minimal when travelling.
You will remember me discovering this game changer in Bora Bora and I loved it so much, it made its way into my Spring Glow box in collaboration with Cult Beauty. To say it's gorgeous is an understatement, its the Bora Bora sun kissed glow in a bottle and it works perfectly on bare beautiful skin as well as worn on top of your choice of tinted moisturiser or foundation. It's a Summer holiday in a bottle.
As you can see from these images, back in Bora Bora I was a Radiant Creamy Concealer girl, but since Bora Bora I've become a soft matte kinda girl. I find the pots to much easer to work with and the texture is perfect for the days when I want my skin to look like skin. I'm favouring a tinted moisturiser over full foundation at the moment so using a fine brush to lightly conceal any blemishes  using shade custard and then Vanilla is perfect for the bright under eye look that I always gravitate to. Unfortunately I lost my pots on a recent trip to France and haven't got around to replacing them but I miss being able to pop Custard in my handbag for super easy touch ups on-the-go.
These bad boys are my most recent discovery and I am utterly and completely IN LOVE with them. I'm going to be honest, there are a lot of days where I just can't be bothered to sit and spend time on my face. I want a quick layer of my usual CC Serum, maybe a bit of concealer under my eyes, I absolutely need a bit of a flush on my lips to ensure I don't look like I'm attempting to bring back the foundation lips trend of the 90's and these balms are revolutionary. I've tried so many tinted balms over the years and Afterglow trumps them all. It's an absolute must have for those no make-up days, holiday beach looks or even just heading to the gym.
Simply put, the Monoi Candle & Body oil are the most indulgent products that I've experienced from the Brand and a beautiful way to experience an authentic piece of Bora Bora, wherever you are. For me, the fragrance evokes the most wonderful memories of our trip and transports me back, we keep the candle in our dining room and whenever I walk in there its like magic.
Another discovery in Bora Bora, I used this on my eyes before a night on Motu Tane and its one of those palettes thats super easy to throw in your make-up for trips when you think you might want to add a little piece of the Bora Bora sunset to your look. Warm but dramatic exactly how I like all my make-up to be!
What are your favourite products from NARS? What can't you live without and roughly how many times do you think you've repurchased? I think I'm on my Third Capri Highlighter!