the coat that thinks it's a dressing gown
10th December 2014

Maybe it's strange to be a fashion blogger and love lounge-wear as much as I do. But I just couldn't deny my love affair with comfy clothes any longer. Buying a pair of luxurious pyjamas gives me the same feeling as buying a handbag, so you can picture my reaction when I discovered a coat which not only looks, but also feels just like a dressing gown…I can assure you there were almost tears of joy! I wish I could put in to words for you just how snuggly this coat is because you certainly wouldn't need any other after purchasing this one. That said, we both know it won't be the last. Pyjamas and perfect Winter warmers aside, can you believe theres a mere 15 days until Christmas? I remember as a kid, it used to feel like an eternity until I awoke on Christmas morning, now I feel like it's steaming ahead at the speed of light and I just want it to slow down. I want to savor the festive cheer and Christmas scents that fill our days. I wish there was someway to make the festivities and cheer stretch throughout the year. Oh I do love this time of year. Coat – c/o Next     Polo Neck – Boden     Jeans – H&M     Boots – Next     Bag – Balenciaga     Watch – Michael Kors On my lips: MAC lipstick in "Honey – Love" MAC lip liner in "Spice"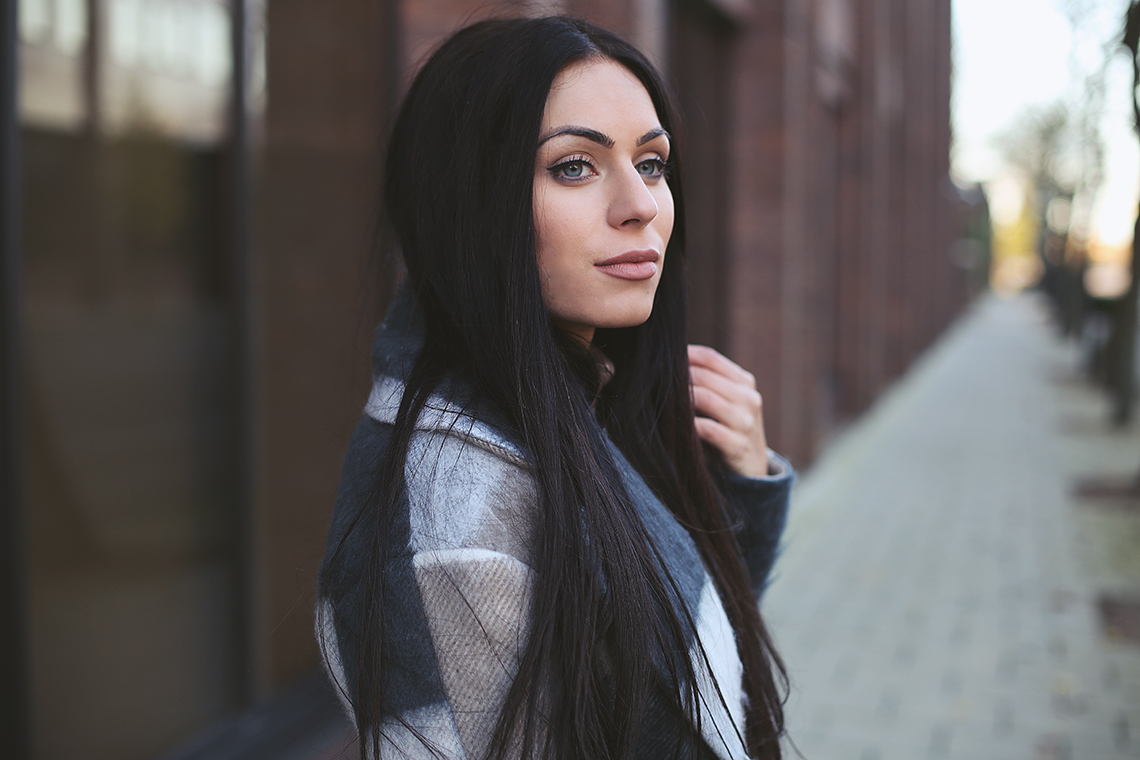 Maybe it's strange to be a fashion blogger and love lounge-wear as much as I do. But I just couldn't deny my love affair with comfy clothes any longer. Buying a pair of luxurious pyjamas gives me the same feeling as buying a handbag, so you can picture my reaction when I discovered a coat which not only looks, but also feels just like a dressing gown…I can assure you there were almost tears of joy! I wish I could put in to words for you just how snuggly this coat is because you certainly wouldn't need any other after purchasing this one.
That said, we both know it won't be the last.
Pyjamas and perfect Winter warmers aside, can you believe theres a mere 15 days until Christmas? I remember as a kid, it used to feel like an eternity until I awoke on Christmas morning, now I feel like it's steaming ahead at the speed of light and I just want it to slow down. I want to savor the festive cheer and Christmas scents that fill our days. I wish there was someway to make the festivities and cheer stretch throughout the year.
Oh I do love this time of year.
---
Coat – c/o Next     Polo Neck – Boden     Jeans – H&M     Boots – Next     Bag – Balenciaga     Watch – Michael Kors
On my lips:
MAC lipstick in "Honey – Love"
MAC lip liner in "Spice"