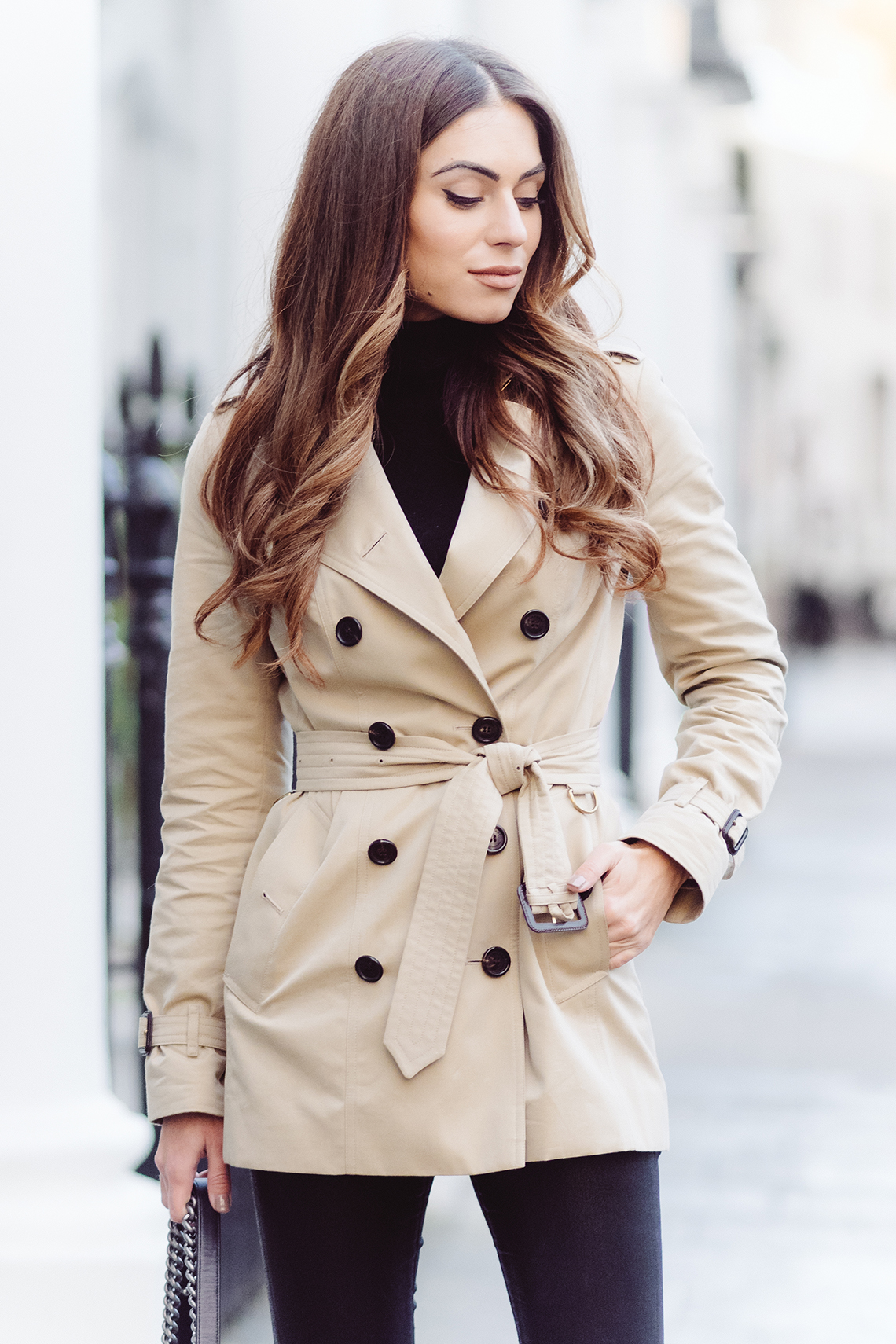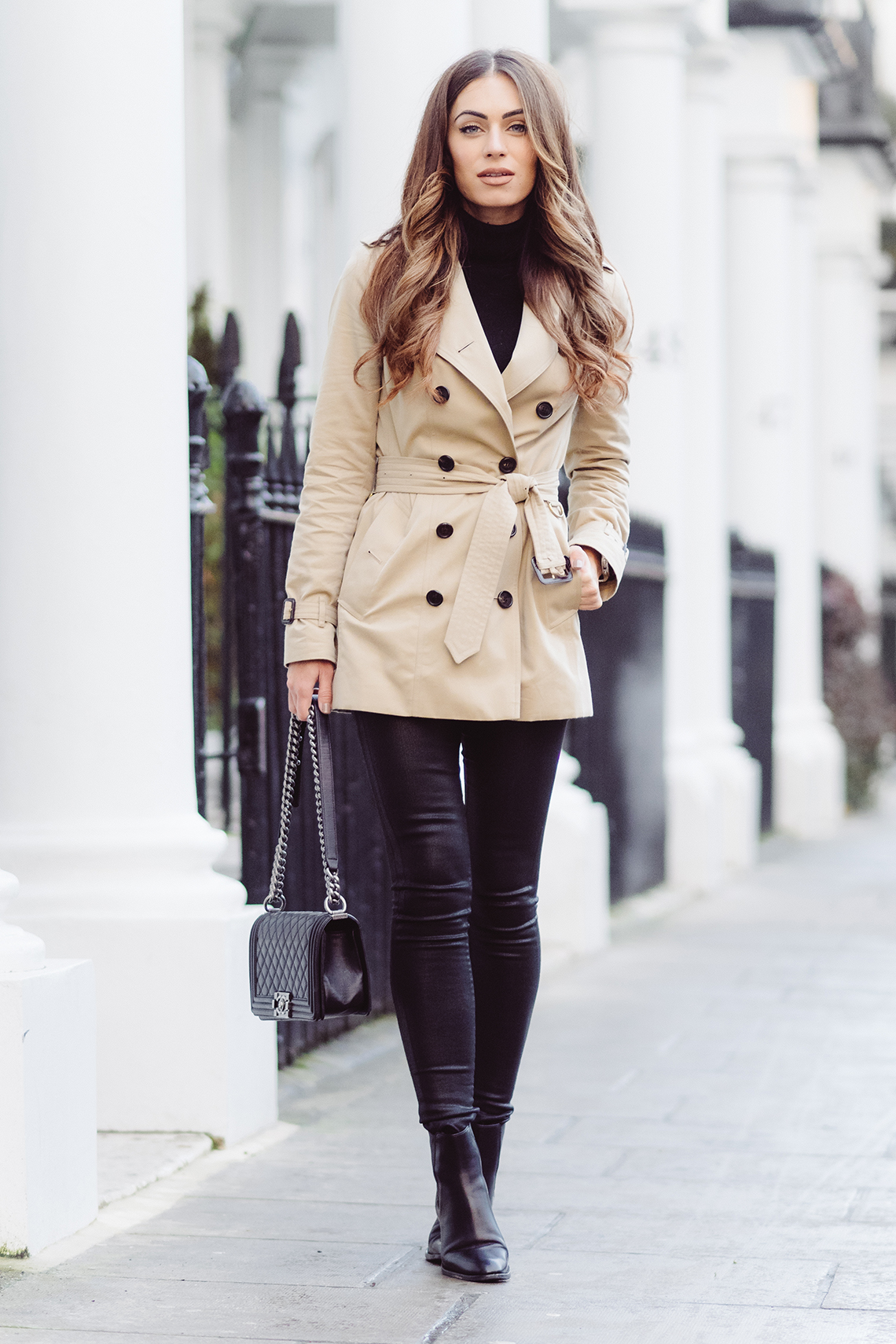 When it comes to the Winter months I'm drawn to one colour consistently. Black just never goes out of fashion and with so many textures, silhouettes and styles there is an all black outfit out there for everyone. But with the addition of a well selected Trench you can completely transform an easy black outfit into something much more chic.
---
PART TWO
The All Black
This has got to be, hands down, the easiest and comfiest outfit I have ever worn, yet I still feel well put together. At the moment I simply cannot get enough of cashmere, since I bought my first roll neck I haven't been able to stomach buying anything else. The softness is like walking around in a blanket all day and for someone whose always cold, it is a real luxury. The coated denim again add an edge to the outfit, taking the preppy Chelsea look and making it a little more bad-ass!
The Saint Laurent boots make me feel smart, so smart that I almost fit in when I'm in London well I would if it wasn't for the constant lost expression plastered across my face. To finish, to break up the all black, obviously I add the butterscotch beauty that I belt in the middle so effortlessly. It's just so easy and yet makes such an incredible statement of style.
This post is in collaboration with Farfetch however all opinions and items are my own.