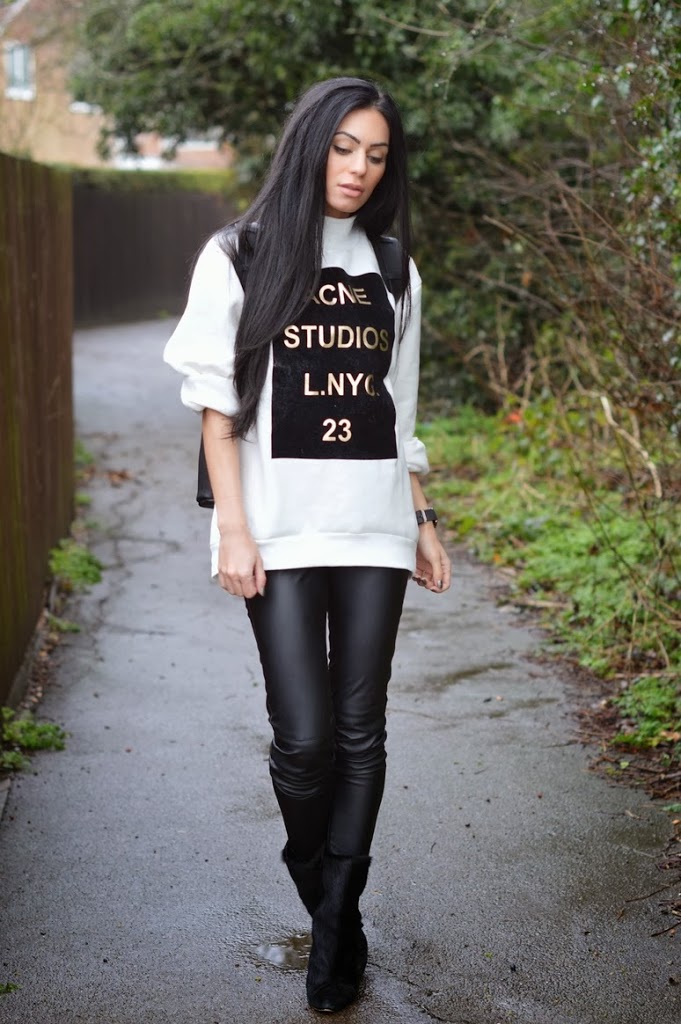 Trousers – H&M Jumper – Acne Ruck Sack – Grafea Watch – Michael Kors Mens
It seems the month of December was all about the arm candy with 3 new additions to the family. I don't really do the ruck sack thing, but when I do it's got to be Grafea. The smooth matte monochrome leather and cold silver accents of the 'Piano' ruck sack immediately stole my heart and fitted seamlessly into my current wardrobe style. The monochrome diaries continue.
I was a little shocked by the size of this jumper, but now the temperature creeps ever closer to sub zero it has been a welcomed cocoon of warmth and style. I'm currently snuggling in my cocoon as I type this. Is it Summer yet?