serenity skin – soothing problem skin & aching muscles with salts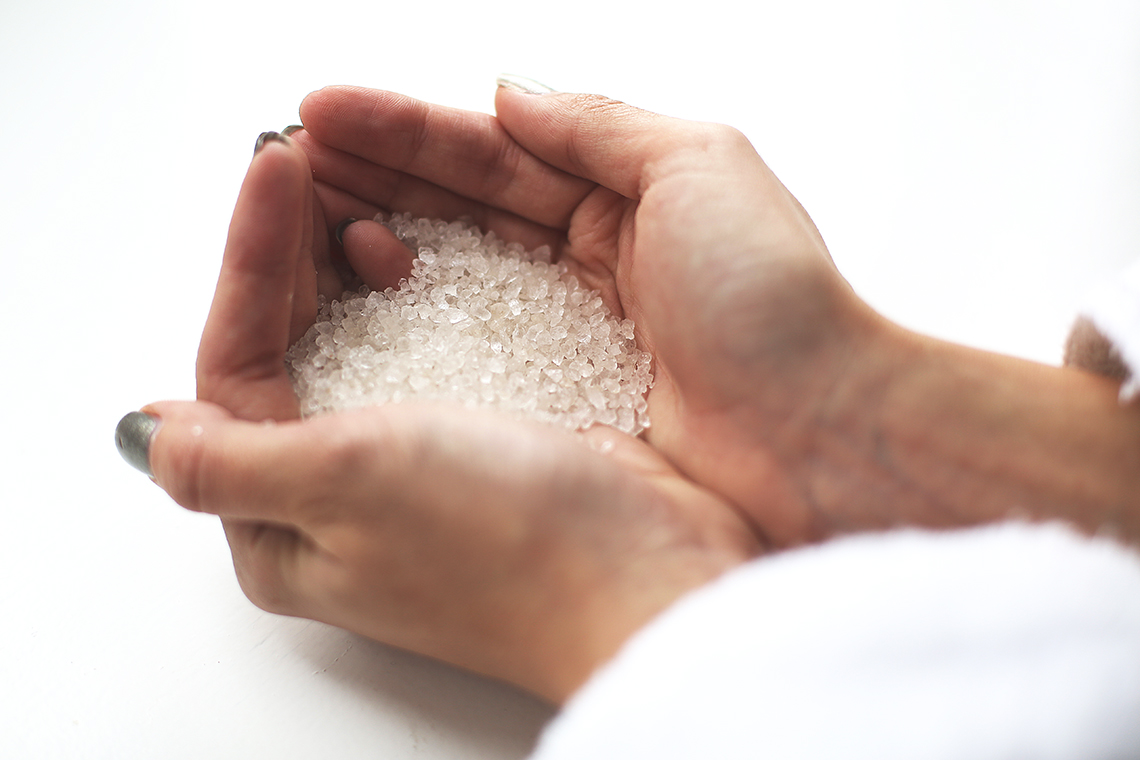 11th December 2014

It is no news to you that my skin is extremely important to me. We've had some tough times over the passed few years, but I'm finally at a stage where I'm comfortable in both its shape and its condition. It's certainly not perfect but I'm happy which is something I really couldn't say this time last year. There are still good and bad times, hormones and stress are my arch enemies, with my hormones delivering me a light sprinkling of blemishes once and month and stress can sometimes flare up itchy patches of skin around my elbows. Being a bit of a pamper princess, any reason to have a long soak in the bath is a reason I will take without question but these bath salts from Serenity Skin are so much more than just a reason. Their salts are 100% natural and sourced from Jordan which increase the moisture levels in your skin by penetrating deep into the skins layers, meaning your skin absorbs all of the minerals found in salts from the Dead Sea. As well as benefiting and nourishing your skin, these salty little numbers still do more, Research supports that they also treat many common skin disorders like acne and psoriasis when soaked regularly whilst users also reported up to a 40% reduction in the appearance of wrinkles which is an insane percentage….maybe I'll just live in the bath forever in the hope that I never get old. And along side the benefits to your skin, the salts have the ability to work even deeper reliving muscle aches and pains as well as joint pain due to high levels of calcium, Potassium, Boron and Strontium and its improvements to blood circulation. Never did I think bath salts could do so much and I'm really enjoying […]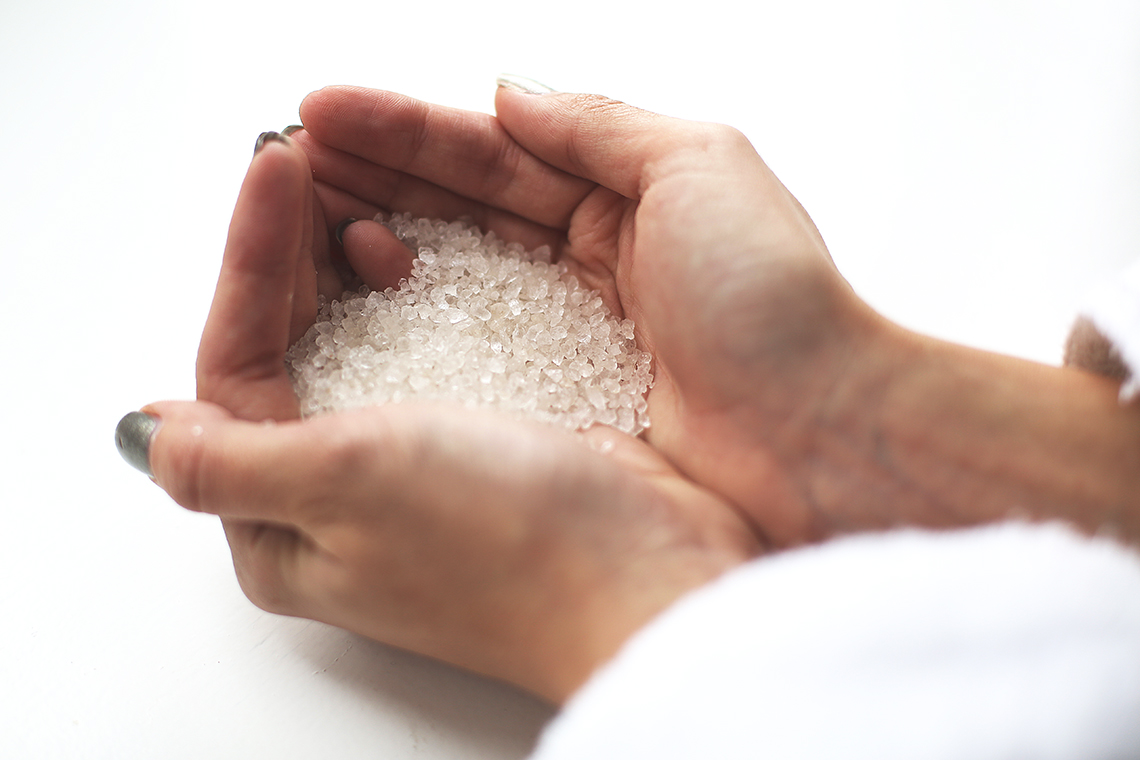 It is no news to you that my skin is extremely important to me. We've had some tough times over the passed few years, but I'm finally at a stage where I'm comfortable in both its shape and its condition. It's certainly not perfect but I'm happy which is something I really couldn't say this time last year.
There are still good and bad times, hormones and stress are my arch enemies, with my hormones delivering me a light sprinkling of blemishes once and month and stress can sometimes flare up itchy patches of skin around my elbows.
Being a bit of a pamper princess, any reason to have a long soak in the bath is a reason I will take without question but these bath salts from Serenity Skin are so much more than just a reason. Their salts are 100% natural and sourced from Jordan which increase the moisture levels in your skin by penetrating deep into the skins layers, meaning your skin absorbs all of the minerals found in salts from the Dead Sea.
As well as benefiting and nourishing your skin, these salty little numbers still do more, Research supports that they also treat many common skin disorders like acne and psoriasis when soaked regularly whilst users also reported up to a 40% reduction in the appearance of wrinkles which is an insane percentage….maybe I'll just live in the bath forever in the hope that I never get old.
And along side the benefits to your skin, the salts have the ability to work even deeper reliving muscle aches and pains as well as joint pain due to high levels of calcium, Potassium, Boron and Strontium and its improvements to blood circulation.
Never did I think bath salts could do so much and I'm really enjoying seeing the benefits for myself. I love using them to relax and recharge my muscles regularly but when that time of the month arrives I really make a point of bathing more regularly rather than showering because when my skin flares it really effects my confidence, so when I know it's on its way I start treating it before it makes an appearance so I don't have to suffer the effects quite so bad!
If you would like to try Serenity Skin Dead Sea Salt's for yourself you can grab them HERE.