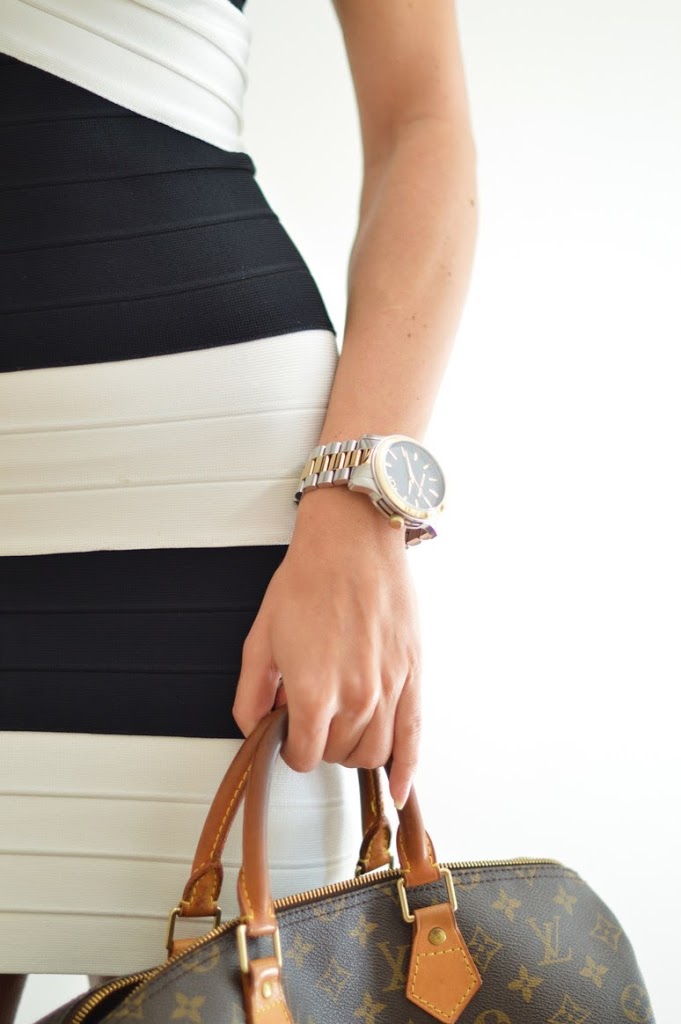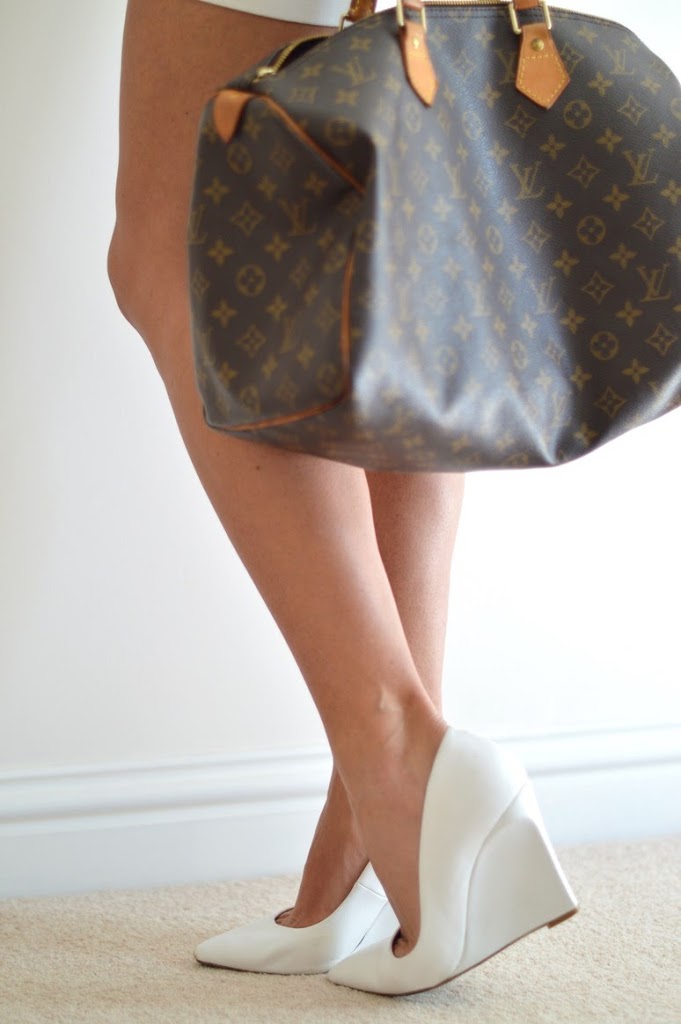 Bandage Dress –
C/O Style Me Celeb
Bag – Louis Vuitton Speedy 35 Watch – Michael Kors Shoes – H&M Lipstick – M.A.C. Rubywoo
Bandage dresses completely revolutionised the Bodycon dress market, as expensive as they may be it is undeniable that really are worth every penny. A price cannot be placed upon the feeling of security these dresses offer and that is without taking into account the sheer quality of production as well as the fast range of colours and styles.
I wore this dress to the opening of a local Casino with my boyfriend, I really wish I was a gifted writer so that I was able to put into words just how amazing I felt in the dress as well as how comfortable the dress felt on me but what I can say is that as the cocktails flowed there wasn't a single fleeting moment where I regretted my choice of attire, to me I can only liken it to the feeling of having a second skin which suggests that this will not be the last bandage dress to hang in my ever growing closet, I pity my bank balance I really do.
Style Me Celeb
has got to be my go-to website when it comes to shopping for a functional yet on trend dress to tackle whatever Social function I may be facing and with their ever growing range of jaw droppingly beautiful dresses, my list of justifications disappears. Pray for my bank balance.