picking the right festive footwear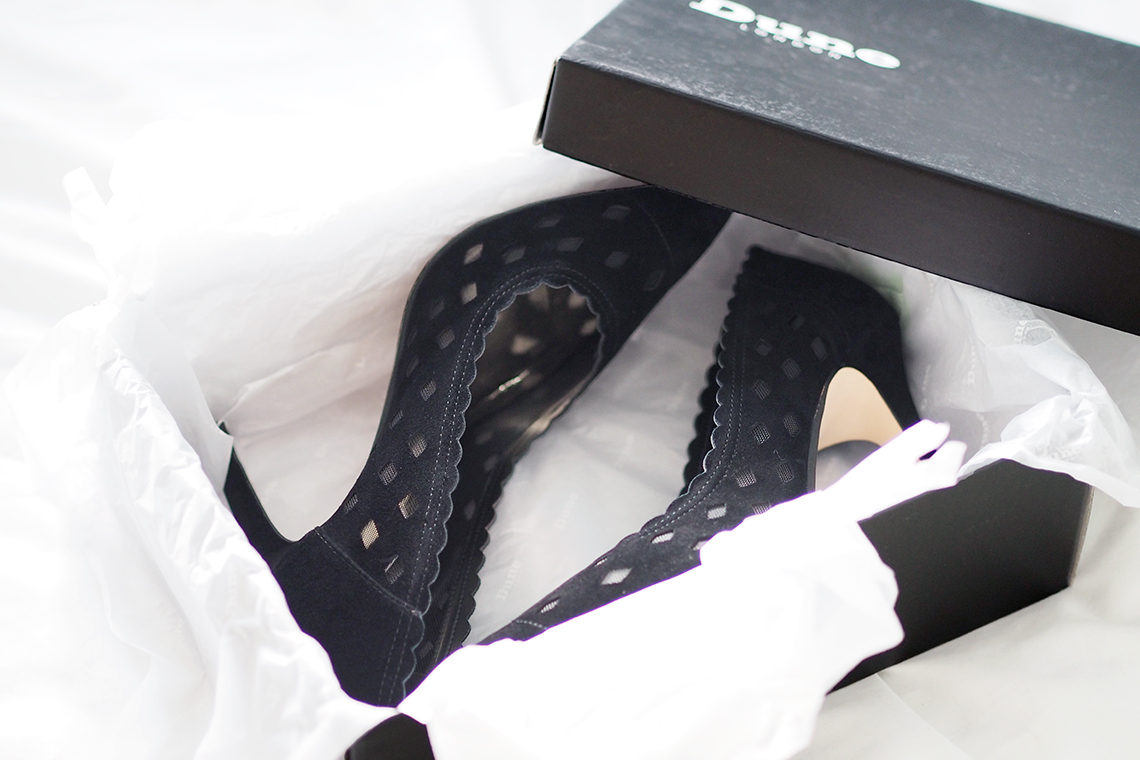 11th November 2015

It's that time of year when online and high street stores walk a very fine line when it comes to glitz and glamour which for someone like me, is a line I do my best to steer clear from. For me this time of year is about classic style, starting with the classic stiletto. Dune London have given a modern twist to the detailing of this pair with delicate scalloped trims enabling them to take centre stage of this all black outfit. My outfit evolved around these details therefore I opted for simplistic black garments,a well tailored jacket which skims your silhouette whilst fending off the Winter chill and A luxurious purse  to ensure the subtle detailing of the shoes was not lost. Share how you #StartWithTheShoes! And to ensure you step into the festive season without a hitch Dune London are sprinkling some festive cheer over some of their London stores so head down to 490 & 162 Oxford street or 28 Argyll street tomorrow, Thursday 12th November, for good music, tasty cocktails, giveaways and goody bags. You can also check out their stunning collection of shoes of which I've picked some of my favourites below. So remember, life is short, BUY THE SHOES! This post is in collaboration with collaboration with RewardStyle but all opinions & shopping habits are very much my own. Shop The Post Jacket – HMxBalmain     Roll Neck – Mango     Skirt – Whistles (similar)    Shoes – Dune London     Bag – Saint Laurent    Hosiery – M&S [show_shopthepost_widget id="1174520″]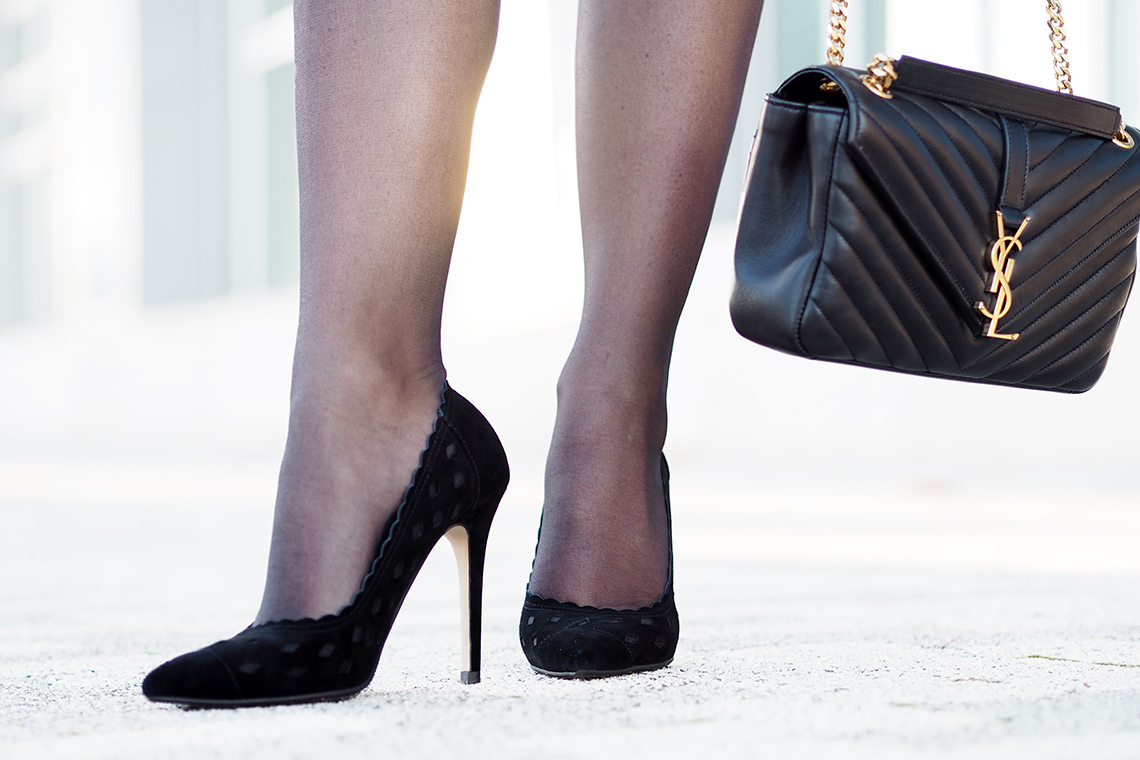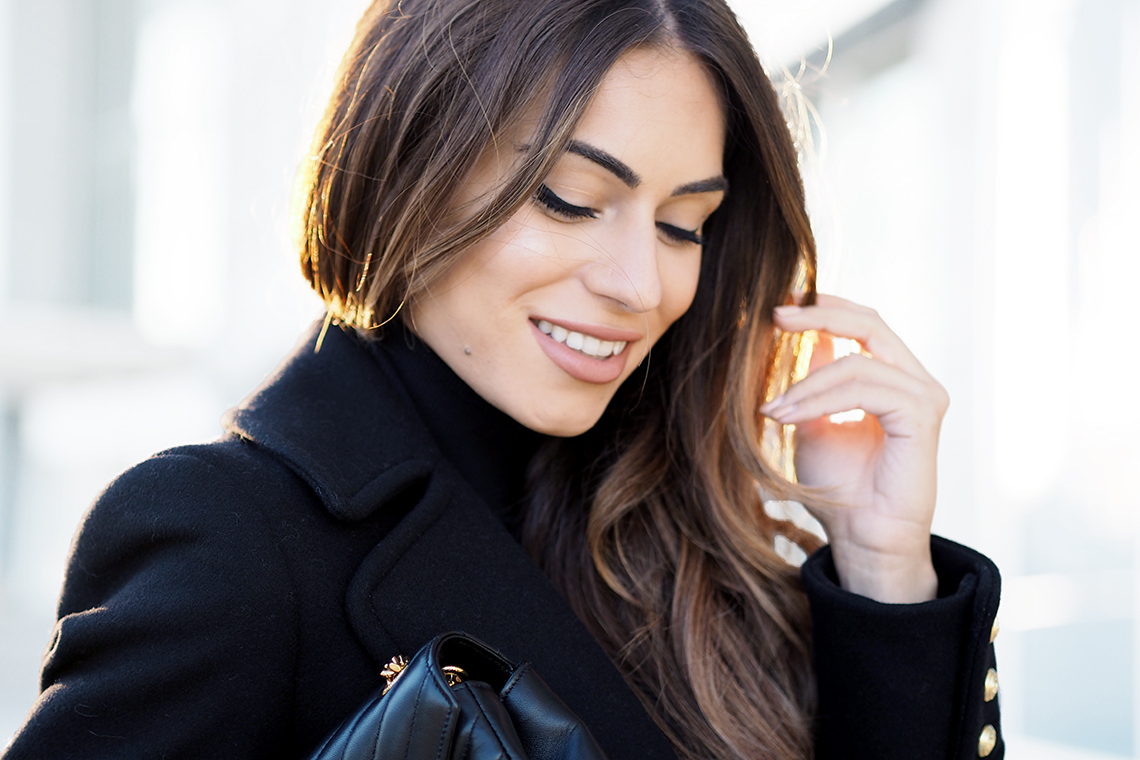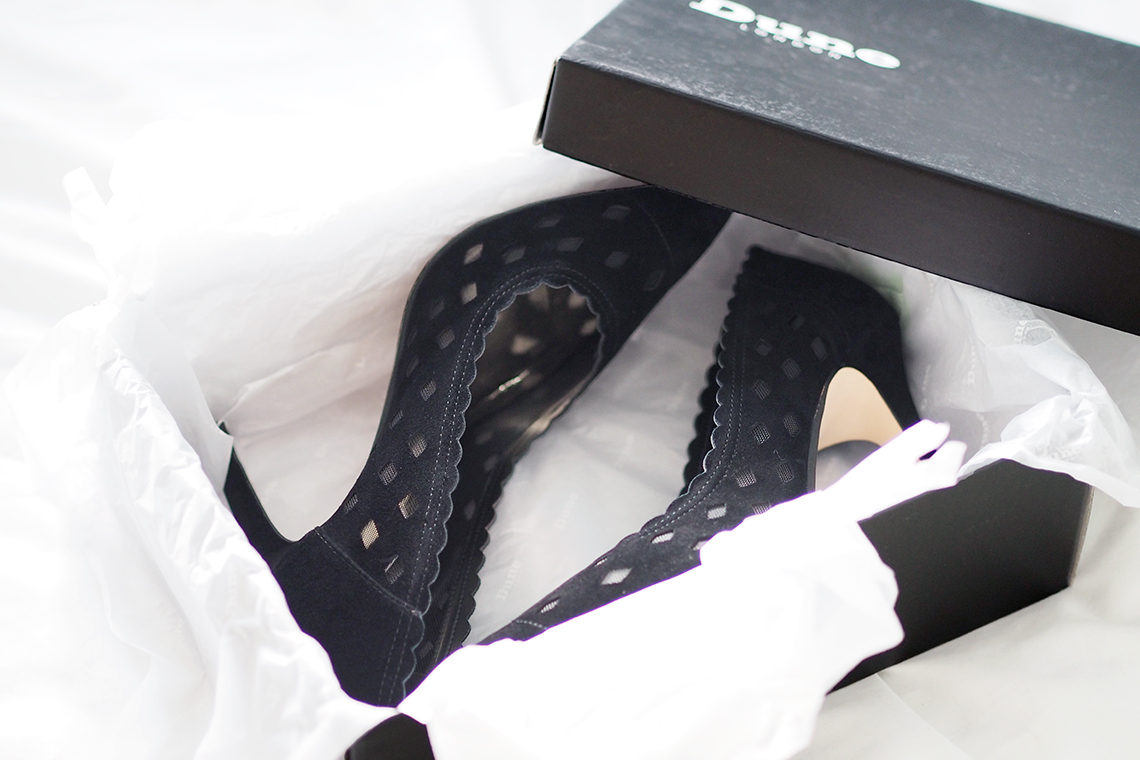 It's that time of year when online and high street stores walk a very fine line when it comes to glitz and glamour which for someone like me, is a line I do my best to steer clear from. For me this time of year is about classic style, starting with the classic stiletto. Dune London have given a modern twist to the detailing of this pair with delicate scalloped trims enabling them to take centre stage of this all black outfit. My outfit evolved around these details therefore I opted for simplistic black garments,a well tailored jacket which skims your silhouette whilst fending off the Winter chill and A luxurious purse  to ensure the subtle detailing of the shoes was not lost. Share how you #StartWithTheShoes!
And to ensure you step into the festive season without a hitch Dune London are sprinkling some festive cheer over some of their London stores so head down to 490 & 162 Oxford street or 28 Argyll street tomorrow, Thursday 12th November, for good music, tasty cocktails, giveaways and goody bags. You can also check out their stunning collection of shoes of which I've picked some of my favourites below. So remember, life is short, BUY THE SHOES!
This post is in collaboration with collaboration with RewardStyle but all opinions & shopping habits are very much my own.
---
Shop The Post
Jacket – HMxBalmain     Roll Neck – Mango     Skirt – Whistles (similar)    Shoes – Dune London     Bag – Saint Laurent    Hosiery – M&S
[show_shopthepost_widget id="1174520″]
---