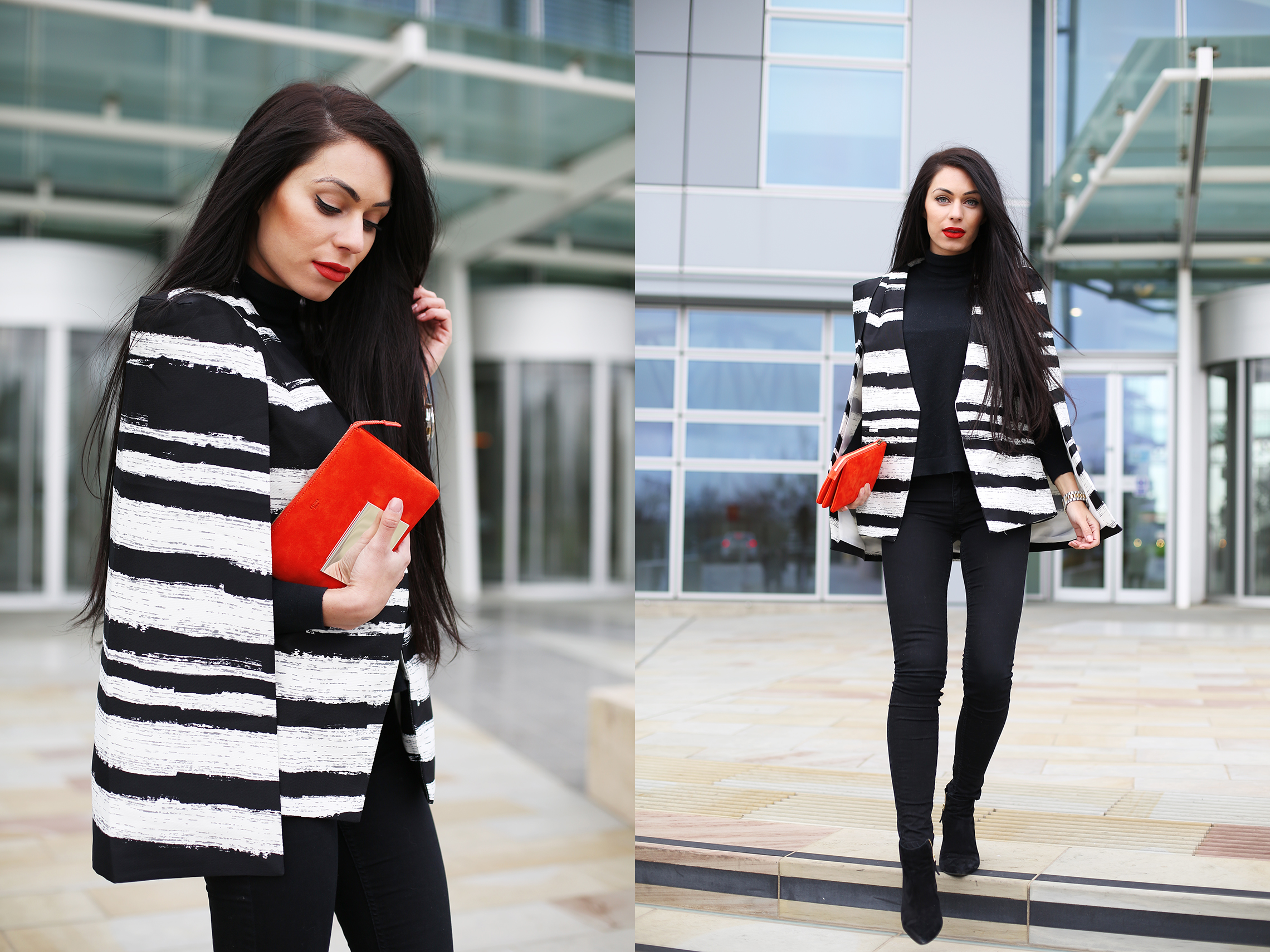 Handbags, what is it with damn handbags? Some girls like lip sticks, some like shoes but for me it has always been damn handbags. and Expensive ones at that!
However, as I mentioned over on my Youtube channel recently, I love a bargain hunt. I love feeling like I got a really good deal so when I popped over to Bicester village after an event last week I was certainly playing with fire. The trip didn't start off well when I pulled into the car park and Instantly found someone pulling out of their parking space, (if you've been you will know you can spend the best part of 20 minutes looking for a space) but as I put on my indicator to claim it as mine and the current inhabitant pulled out, a car full of "boys" is descriptive as I'm going to get on the subject, drove passed on the wrong side of the road, almost taking my wing mirror off and took the space. I was pretty upset by that, I know it sounds silly but manners is something I'm really fond of and that was so disrespectful.
Anyway I have gone off on one there. The lovely Yanin showed me her bargain Celine Trio clutch when we went to Florence in January, so I set off in search of my own. In the display cabinet there was a sort of mustard yellow version (Yanin's was deep blue) and I wasn't in love I have to admit. The lady saw my disappointment and pulled out a gorgeous orange version, which is almost identical in colour to my M.A.C. "So Chaud" Lipstick. Reduced from £500 to just over £200 I bought it instantly without a second thought and continued to mill around the other shops. Just as it was time to leave I had to walk passed Celine again, my eyes peeking in slightly. I noticed a bag which I hadn't seen before, maybe they had put it out after I had left. I walked in and picked it up, it was beautiful!
Did I really need another bag? No! Did I deserve another bag? Yes! I have spent the last year of my life working my socks off so I'll be damned if I can't treat myself once in a while (my friend Carrie will tell you it's every other week but don't listen to her). The bag was reduced from £900 to just over £300 and totally within "Lydia's handbag buying guidelines". Well there's a blog post idea if ever I saw one.
Anyway, that's what happens when I get spendy and that's how I justify buying two handbags in one day!
If you have any tips for savvy designer purchases do share below in the comments!
---
Cape Blazer – c/o Lavish Alice     Jeans – Dr Denim @ Asos     Polo – Asos     Bag – Celine (similar here)      Boots – Senso     Business card holder – Kate Spade
On  My Lips:
M.A.C. – "So Chaud"