nude in paris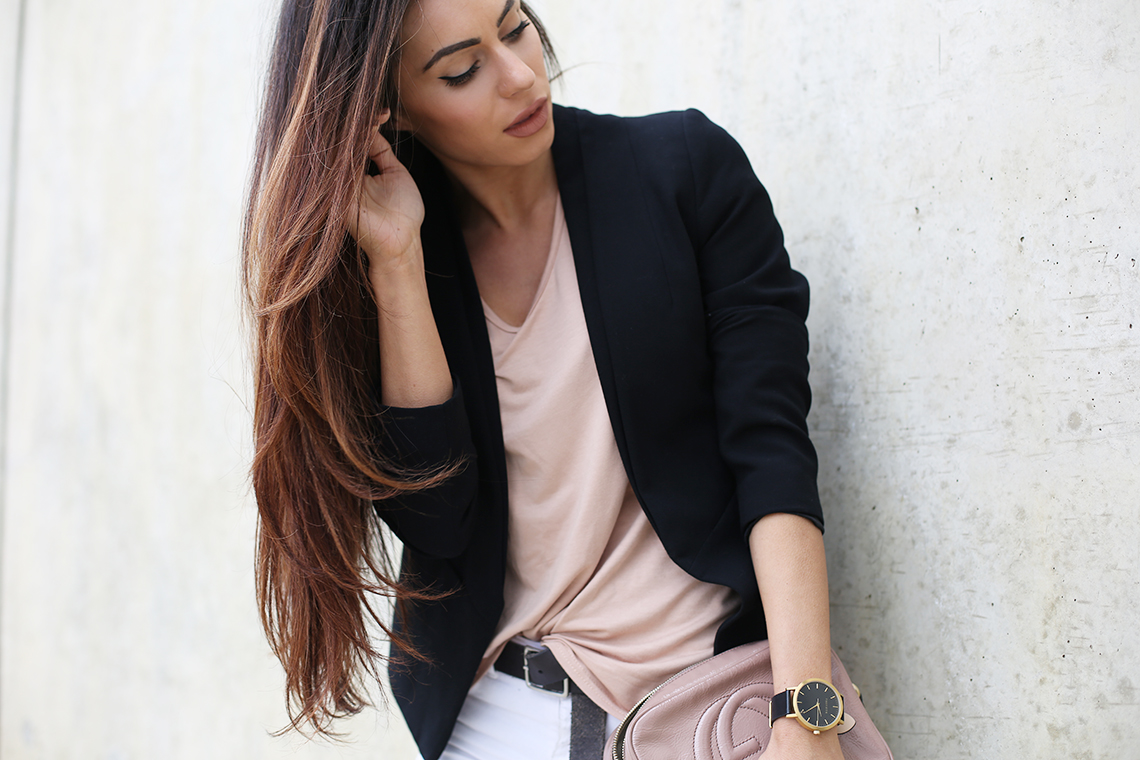 21th April 2015

Typical, as soon as I feel like I've really got my winter wardrobe on point. The sun comes out and the temperature rockets. Did it actually hit 24 degrees last week? I'm moaning but I love it really, it's just an excuse to go shopping, as if I've ever needed an excuse. A huge part of my Spring/Summer wardrobe has always been jersey basics. But don't let the name fool you, they are anything but basic. The fit, fabric, weight and neckline are all important things to consider before digging deep and just like handbags and shoes I think that sometimes to get all those things right you might need to spend a little more, or so I thought. I love surprises, maybe its the kid in me. But when something isn't expected and leaves people open mouthed it gives me a sort of satisfaction. Like when I tell people about a bargain handbag I nabbed on ebay. This is how feel about this outfit. The t-shirt sits perfectly, the blazer cuts the most flattering silhouette and the jeans bring a little rock and roll to the look, all for under £75. And as I type this from the lobby of Hotel Costes in the Centre of Paris I kinda feel like no-one would even notice that my jeans cost £10 and my t-shirt cost £8. T-shirt – Missguided     Jeans – Primark (similar here)     Blazer – Topshop     Shoes – Chloe (similar inspired pair here)     Bag – Gucci     Watch – The Fifth     Belt – Gap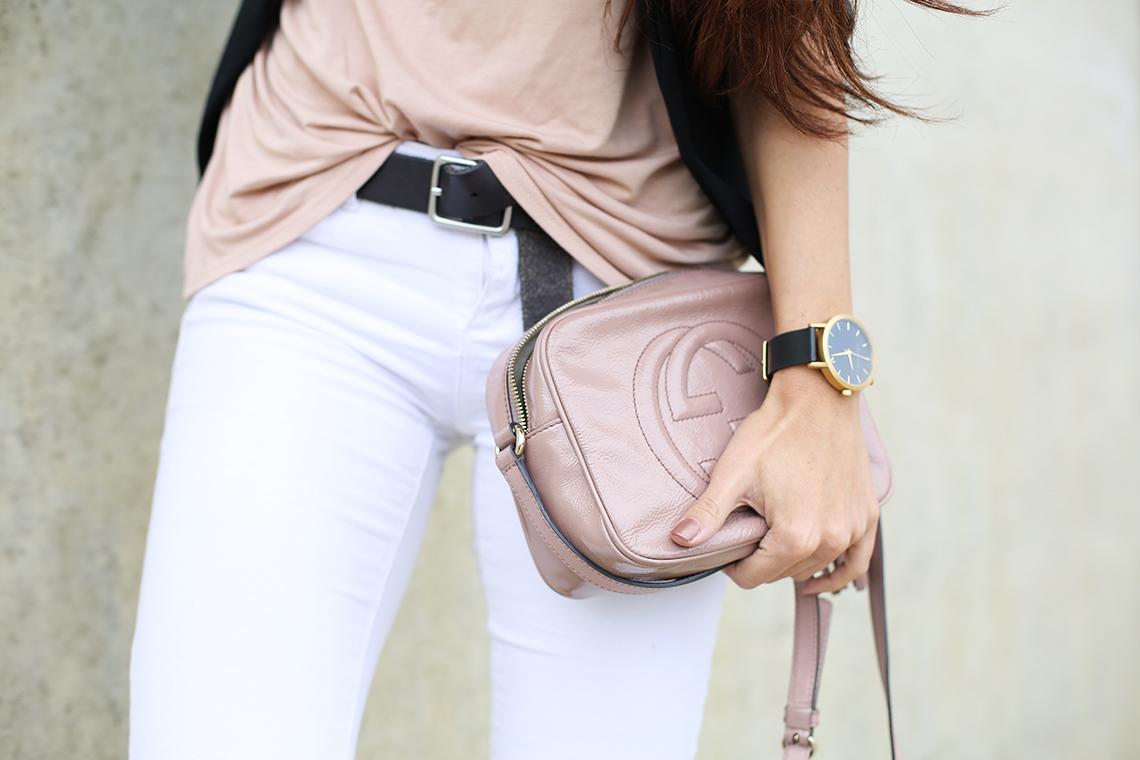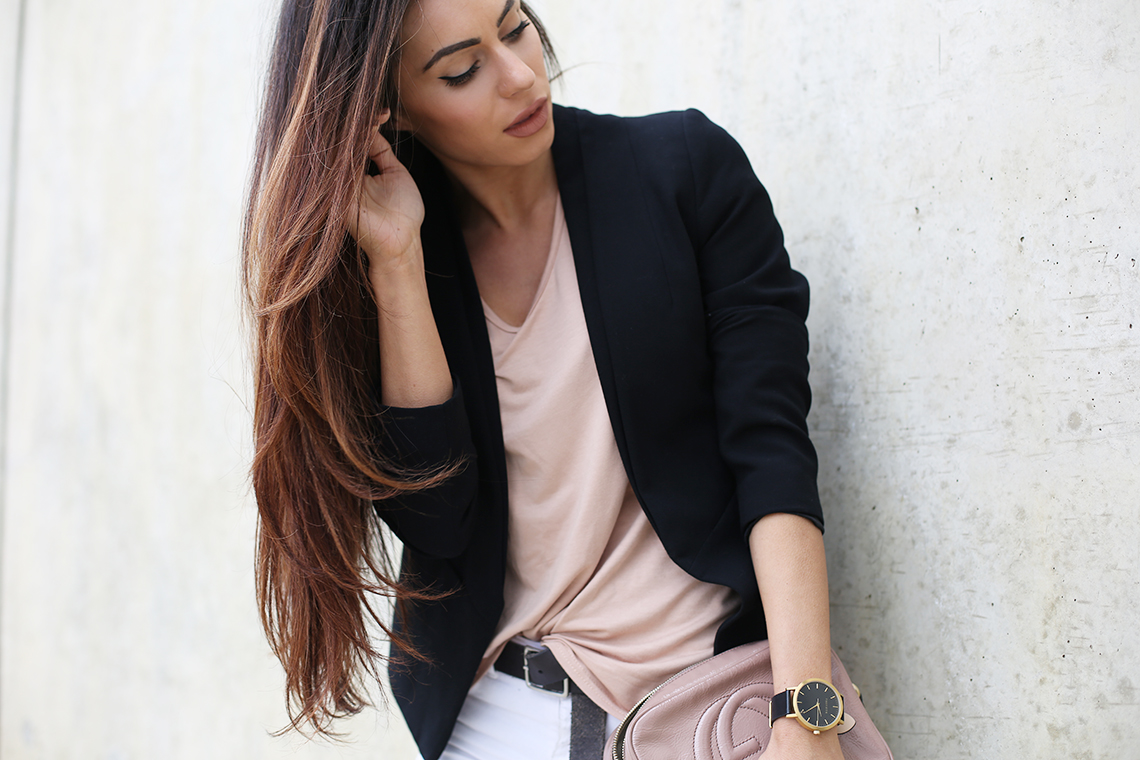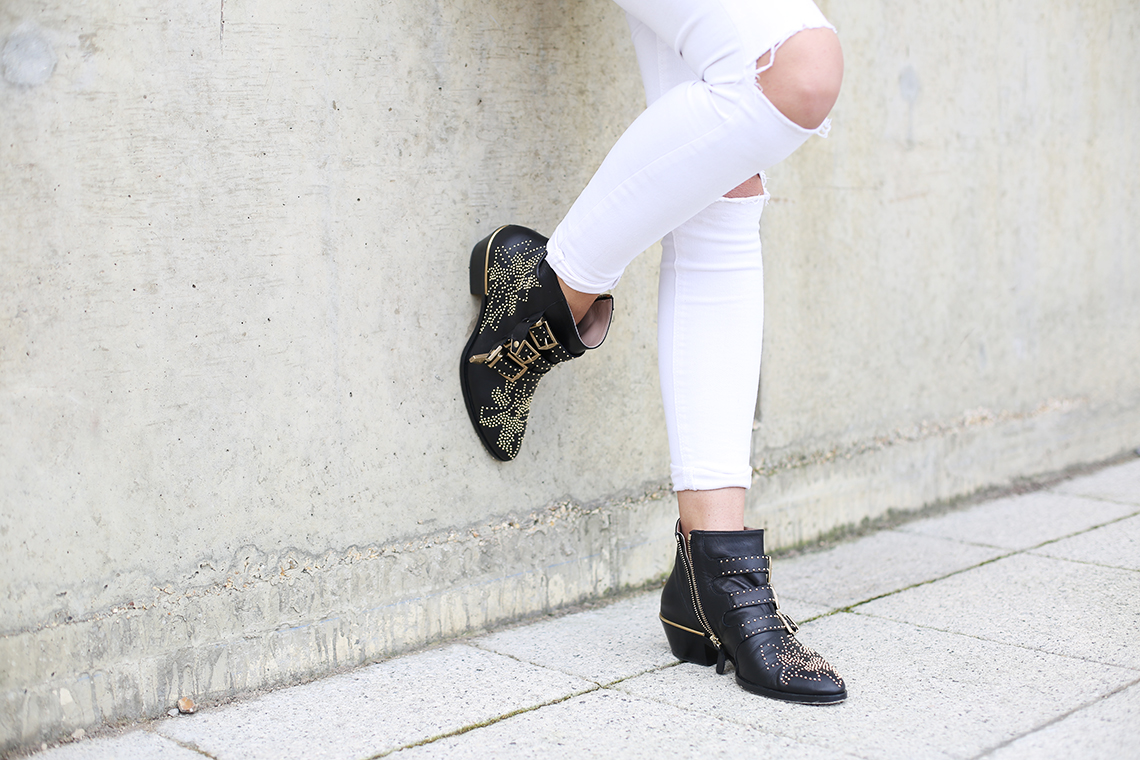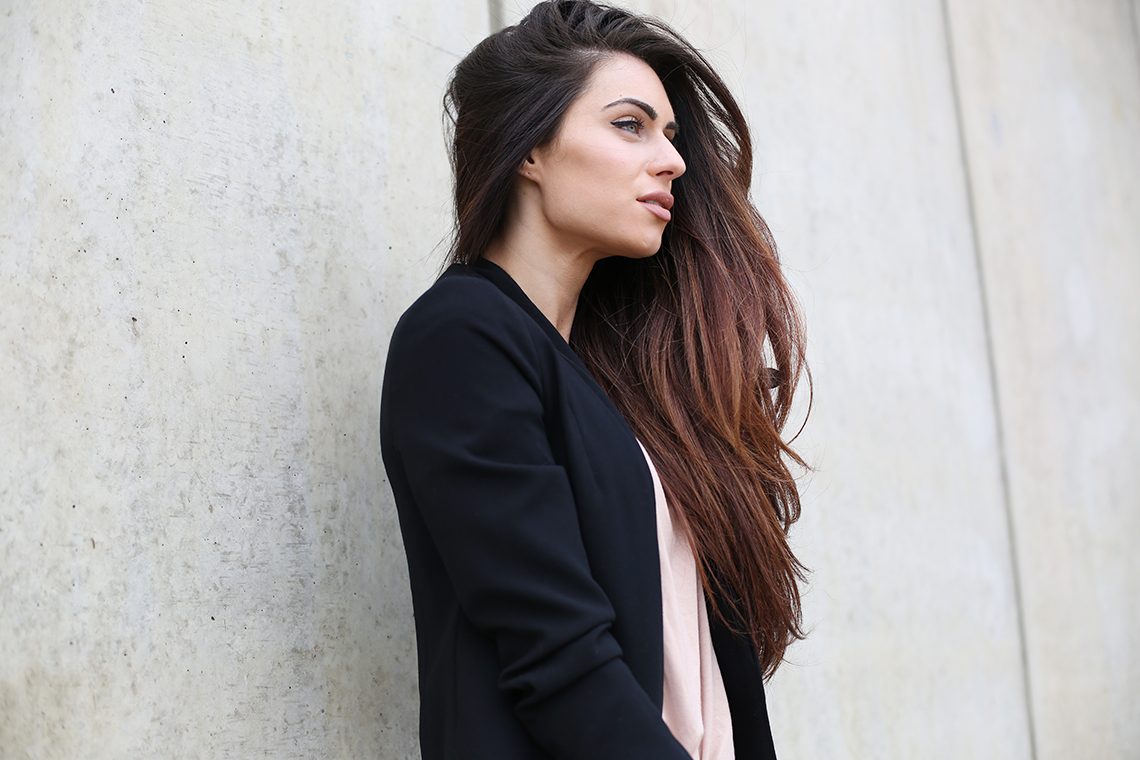 Typical, as soon as I feel like I've really got my winter wardrobe on point. The sun comes out and the temperature rockets. Did it actually hit 24 degrees last week?
I'm moaning but I love it really, it's just an excuse to go shopping, as if I've ever needed an excuse.
A huge part of my Spring/Summer wardrobe has always been jersey basics. But don't let the name fool you, they are anything but basic. The fit, fabric, weight and neckline are all important things to consider before digging deep and just like handbags and shoes I think that sometimes to get all those things right you might need to spend a little more, or so I thought.
I love surprises, maybe its the kid in me. But when something isn't expected and leaves people open mouthed it gives me a sort of satisfaction. Like when I tell people about a bargain handbag I nabbed on ebay. This is how feel about this outfit. The t-shirt sits perfectly, the blazer cuts the most flattering silhouette and the jeans bring a little rock and roll to the look, all for under £75.
And as I type this from the lobby of Hotel Costes in the Centre of Paris I kinda feel like no-one would even notice that my jeans cost £10 and my t-shirt cost £8.
---
T-shirt – Missguided     Jeans – Primark (similar here)     Blazer – Topshop     Shoes – Chloe (similar inspired pair here)     Bag – Gucci     Watch – The Fifth     Belt – Gap