my skincare secret weapons 2018
4th October 2018

For me, beauty has always been fun. Whether that is make-up, haircare or skincare, beauty is something to play with, have fun with and enjoy. I love changing products, testing new formulas and with my skin in the best condition it has been for years, seeing the benefits of the new products simply never gets old. But with trying lots of new products comes some not so positive results sometimes. I adore resurfacing products and waking up with an almost "lit from within" glow in the morning is the absolute dream, but it is all too easy to get carried away and the same can be said for any type of product when used a little too over zealously. "Some products aren't meant to be used every day, in fact they can actually have the opposite effect if used too much." When I find a product that appears to do wonders for my skin, I want to experience that every single day and needless to say, some products aren't meant to be used every day, in fact they can actually have the opposite effect if used too much but luckily for me, I have found a little edit of products that I reach for when problems arise and I thought I would share the fruits of my misfortunes with you in the hope that should you ever find yourself being as extra as I am with my skincare, you already know the drill. SOOTHE, CALM & GLOW with La Mer I've been using the La Mer Moisturisising cream and many other products from the brand for over two years and the love affair lives on stronger than ever. I've got really reactive skin when it comes to the-time-of-the-month as well as products and sometimes I literally […]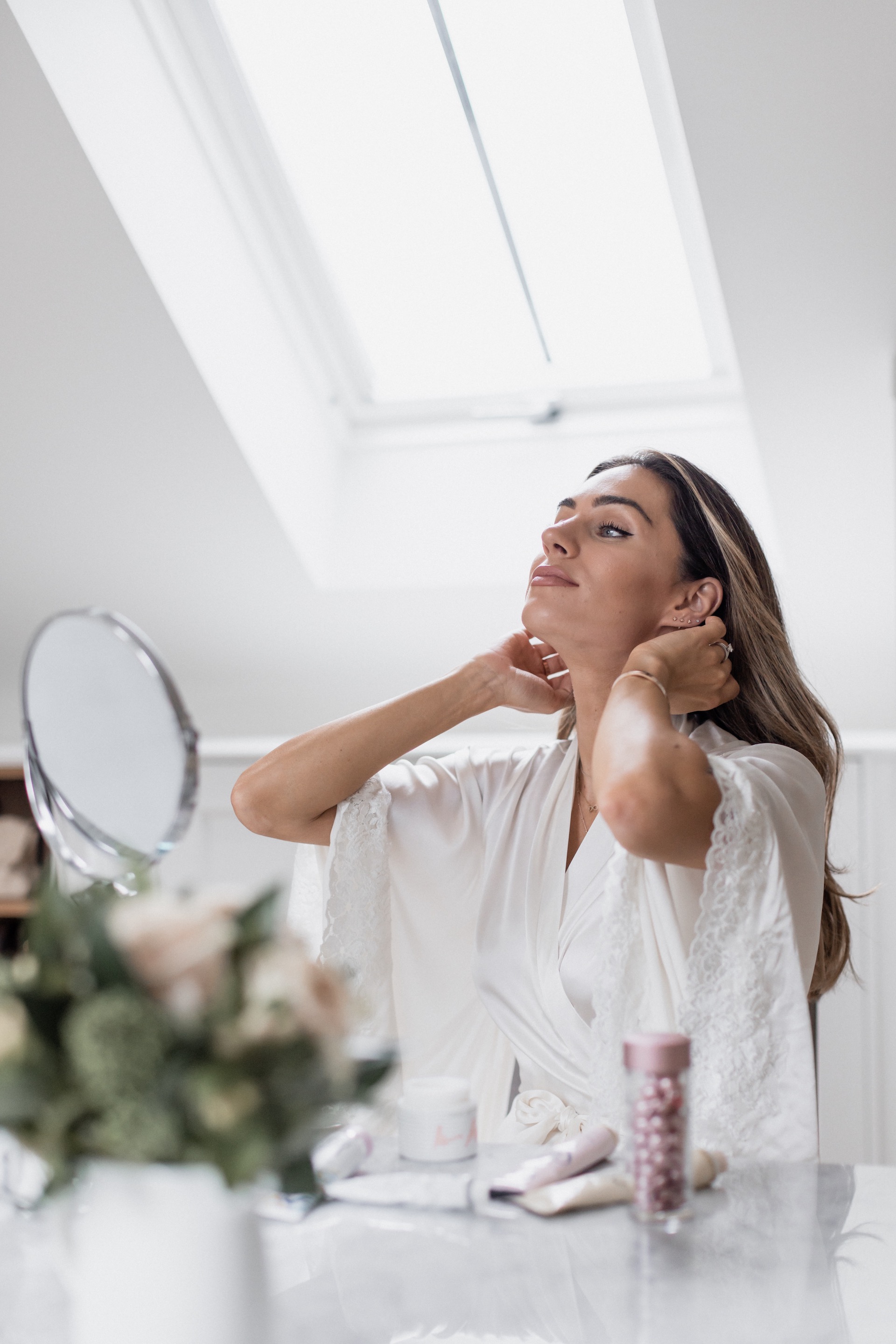 For me, beauty has always been fun. Whether that is make-up, haircare or skincare, beauty is something to play with, have fun with and enjoy. I love changing products, testing new formulas and with my skin in the best condition it has been for years, seeing the benefits of the new products simply never gets old. But with trying lots of new products comes some not so positive results sometimes. I adore resurfacing products and waking up with an almost "lit from within" glow in the morning is the absolute dream, but it is all too easy to get carried away and the same can be said for any type of product when used a little too over zealously.
"Some products aren't meant to be used every day, in fact they can actually have the opposite effect if used too much."
When I find a product that appears to do wonders for my skin, I want to experience that every single day and needless to say, some products aren't meant to be used every day, in fact they can actually have the opposite effect if used too much but luckily for me, I have found a little edit of products that I reach for when problems arise and I thought I would share the fruits of my misfortunes with you in the hope that should you ever find yourself being as extra as I am with my skincare, you already know the drill.
SOOTHE, CALM & GLOW with La Mer
I've been using the La Mer Moisturisising cream and many other products from the brand for over two years and the love affair lives on stronger than ever. I've got really reactive skin when it comes to the-time-of-the-month as well as products and sometimes I literally have to shift my skincare from one end of the spectrum to the other, if I use the wrong product at the wrong time it can leave me with sore, irritated skin and during those times or simply when I feel my skin needs I little more TLC than usual, La Mer is always my choice. It soothes soreness, helps my skin heal and something I feel the Moisurising Cream doesn't get enough credit for, is the glow it gives your skin, it's beautiful!
Unlike the La Mer moisturising cream which seems to last me forever and a day which I'm definitely not moaning about might I add, I go through this tube of L'Oreal Hydragenius like it's going out of fashion. I slather this on most mornings and when it comes to the evenings its always the first product I apply post resurfacing product to ensure my skin gets a shot of hydration and doesn't end up too tight the following morning. Honestly, there's not a lot of drug store skincare in my routine, especially not one that gets used as much as Hydragenius but this one really is a staple. It's like 8 glasses of water, directly onto your skin!
MAGIC IN A TUBE FROM LANO
In my job, you get a lot of people telling you how amazing a product is, from PR's to other bloggers, but you know its a good product when your friends and family tell you.
I've never really had skin problems like eczema before so although I have lovingly used Lano AllOver and 101 Ointment, I hadn't ever experienced its real magic, until recently that is. In this job, when you say you love a product, you quite often find yourself being showered with said product from all the different retailers that stock it. It was no different when I said I loved Lano and I ended up with an alarming number of the AllOver Cream, naturally I passed some on to my friends who both happened to pass it onto their husbands. A few months later both told me how it has completely cleared their husbands eczema and even I was impressed. So when, a few weeks ago, I started showing signs of eczema on my eyes, naturally I reached for Lano. I kid thee not, It was gone over night. So despite all of the amazing products and uses, this really is a product that has a little bit of magic inside.
If you love beauty and you haven't heard of the Eight Hour cream, do you even love beauty? Its an icon and I am forever finding new uses for it in my every day beauty routine, currently its all about the feet. Carrie told me she uses her tube on the dry areas of her feet so that means I do too. The possibilities are endless with Eight Hour cream and it works every time. There's a reason why I've used it since I was a child!
Right now the Iconic tube has had a make-over in collaboration with British Artist James Goldcrown and you can pick yours up at the Elizabeth Adren Pop up at Boxpark now!
I don't go anywhere without this tube. It has travelled the world with me and I expect it to travel further. This is the Skinceuticals Retinol 1.0 and in 4 years this is only my second tube. Its pretty pricey but theres no other product that I use as an on the spot treatment.
I don't often get spots these days but every so often I might get the odd one, I don't need to do anything drastic but I do like to treat it and get it gone as fast as possible because these things tend to pop up at the most inconvenient of times. This is strong stuff so I tend not to ever use it all over my face but used locally it usually has the spot dried up and peeling off in 24-48hours!
The reason why I don't use the Skinceuticals 1.0 all over my face is because its a little too harsh for me and causes my skin to peel which strong retinol tend to do. Honestly, I don't have time to allow my skin to flake and peel and  I'm sure you don't either so I tend to opt for something powerful without the peel.
Sometimes my skin can get a bit textured, usually around that-time-of-the-month, its not spots but almost as if the pores are a little angry and retinol is always my best friend during these times. But these Retinol Ceramide Capsules from Elizabeth Adren do even more; They're in capsules because the sun breaks down the powerful properties of the retinol so keeping them sealed like this means the product is always fresh, whilst the combination with the Ceramide means the drying side effect of the Retinol is counteracted by the skin strengthening properties the Ceramide.
But Retinol isn't just for my textured skin, its also great for anti ageing so whilst I treat the problems I have now, I'm also addressing the problems of the future. Two birds, one stone!
WHAT ARE YOUR SKINCARE SECRET WEAPONS? WHAT PRODUCTS MAKE THE BIGGEST IMPACT ON YOUR SKIN? LET ME KNOW IN THE COMMENTS BELOW!
Photography by Cal Macbeth