Whether it's because there's more layers to play with at this time of year or because I'm a big fan of the deep, rich shades of the season, autumn's annual return provides me with so much comfort, not to mention endless wardrobe inspiration!
Which is why it can't come as a surprise to you that I'm utterly in love with my latest collection with Karen Millen (that went live last night, FYI!)
If you've watched my vlogs over the past few months, you will have seen how much time has been dedicated to this range and how much fun we've had creating the final pieces. 
Given that I'm always asked (and can never decide) which is my favourite though, I thought I'd whittle it down to my top 5…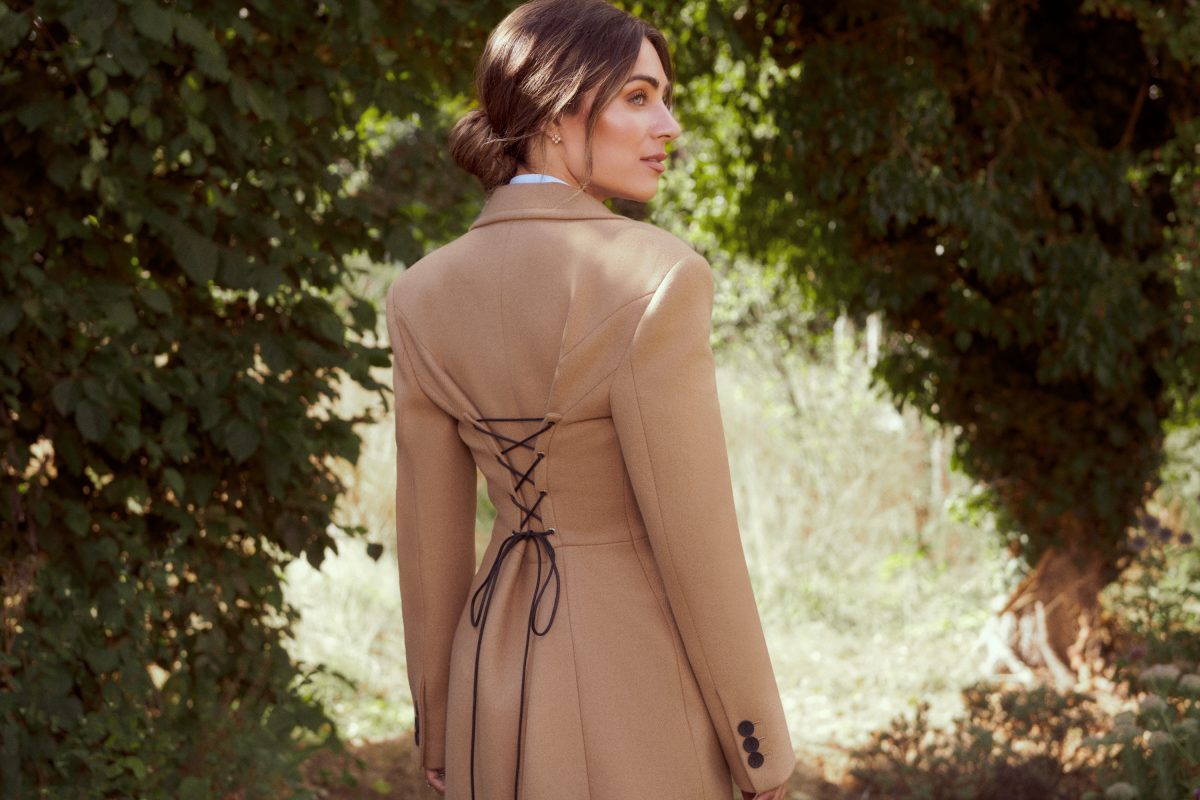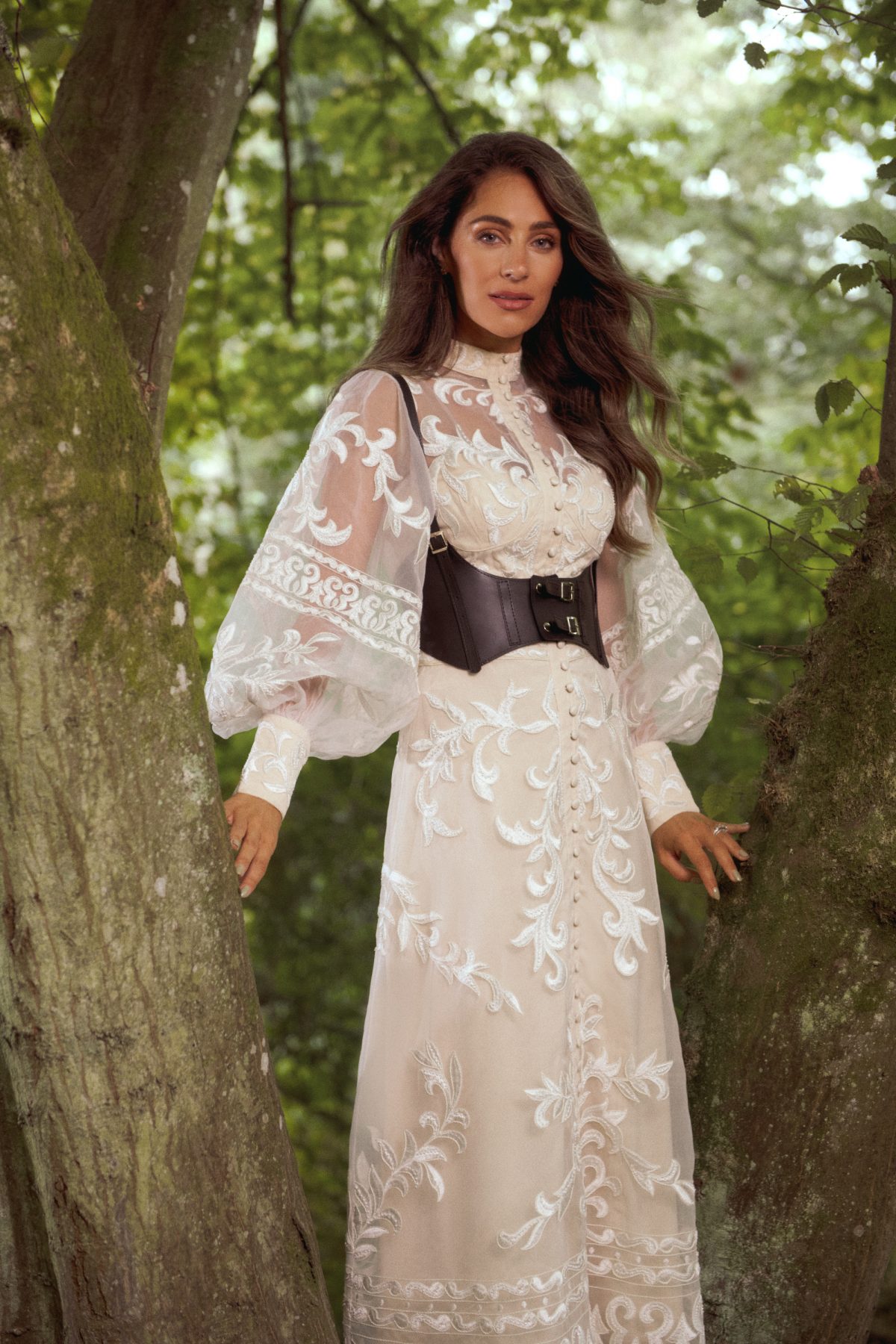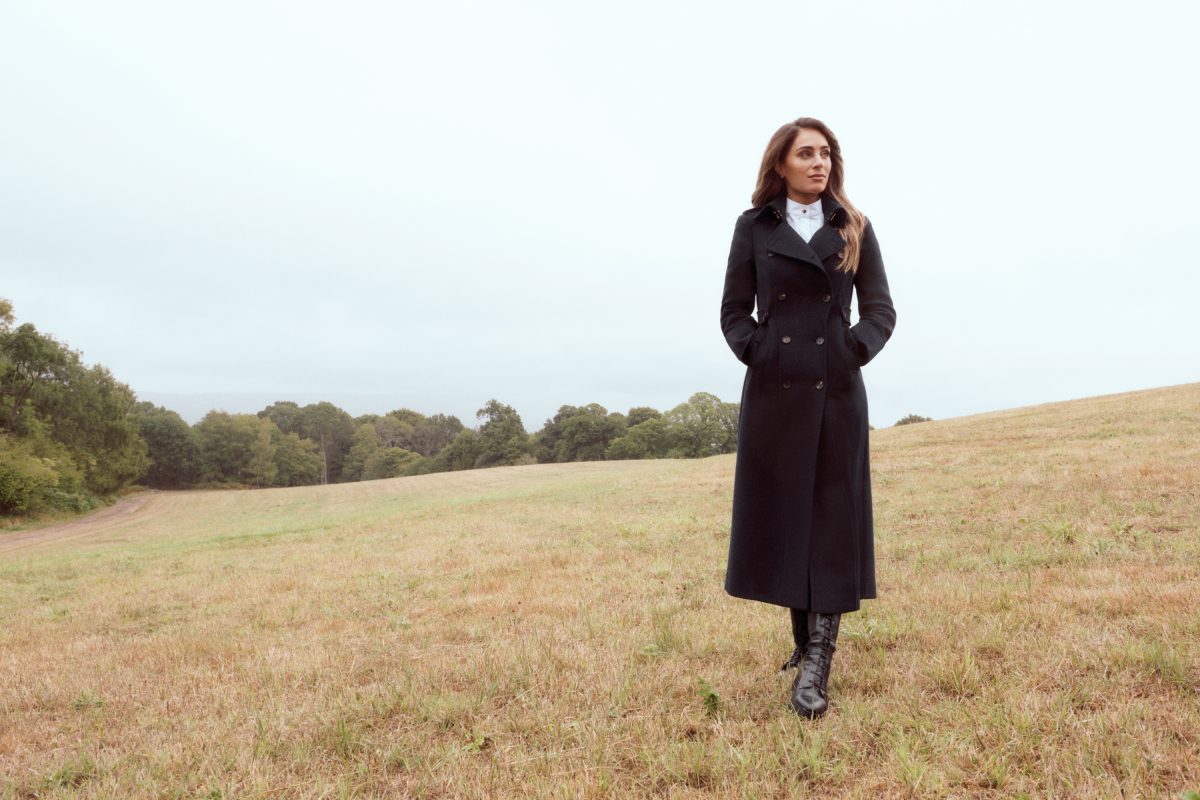 The Cable Knit Shearling Cuff Jumper
Available in cream, khaki and navy (aka. The three colours that are synonymous with this time of year if you ask me), I knew I wanted to create a statement knit that we could wear and have fun with and I won't lie, I am over the moon with the result! The fact that it's even cosier than it looks is a bonus too – it's impossible to wear it and not instantly smile! 
THE BOUCLE FAIRISLE JUMPER
I live in fairisle jumpers at this time of year so when it came to designing this season's collection, creating my own version was a no brainer. I'd wear this to the local pub for a Sunday roast or under my field coat for crisp, countryside walks with the boys. It's the perfect 'hunker down infant of the fire' kind of jumper – an autumn staple if ever I saw one!
THE ITALIAN VIRGIN WOOL CORSET WAIST COAT
I wanted to put my own stamp on the classic camel, wool coat that floods fashion feeds and storefronts at this time of year. Adding the corset detail to the back of an Italian wool coat whilst keeping the traditional camel tone did exactly that. The result? A tailored classic with a Millen-Gordon twist that will look incredible year-on-year! I love it so much!
THE FAUX LEATHER WAIST CORSET
This faux leather corset waist belt is hands down the collection's wildcard and the one that we had the most fun designing! It adds structure, definition and drama to any outfit and will command attention when worn… don't say I didn't warn you! It also happens to be under £25 – you're welcome!
THE SATIN AND SHEER FLORAL MIDI DRESS
From the pleats to the ballooned sleeves to the forest green florals, this midi dress oozes autumnal elegance and can navigate the transition from day to night with ease. It's the perfect dress to wear to an autumnal wedding… or any special occasion for that matter.
SHOP NOW
SHOP MY COLLECTION FAVOURITES NOW
I'm so sad that I can't include more! I also love the black and camel jodhpurs FYI. And the chiffon co-ord set, two-in-one shearling coat (so versatile!!)… I could go on.
I'll leave it there though! I hope you love this collection as much as I do. I can't wait to hear which ones are your favourite.