[lem_title]THE OUTFIT[/lem_title]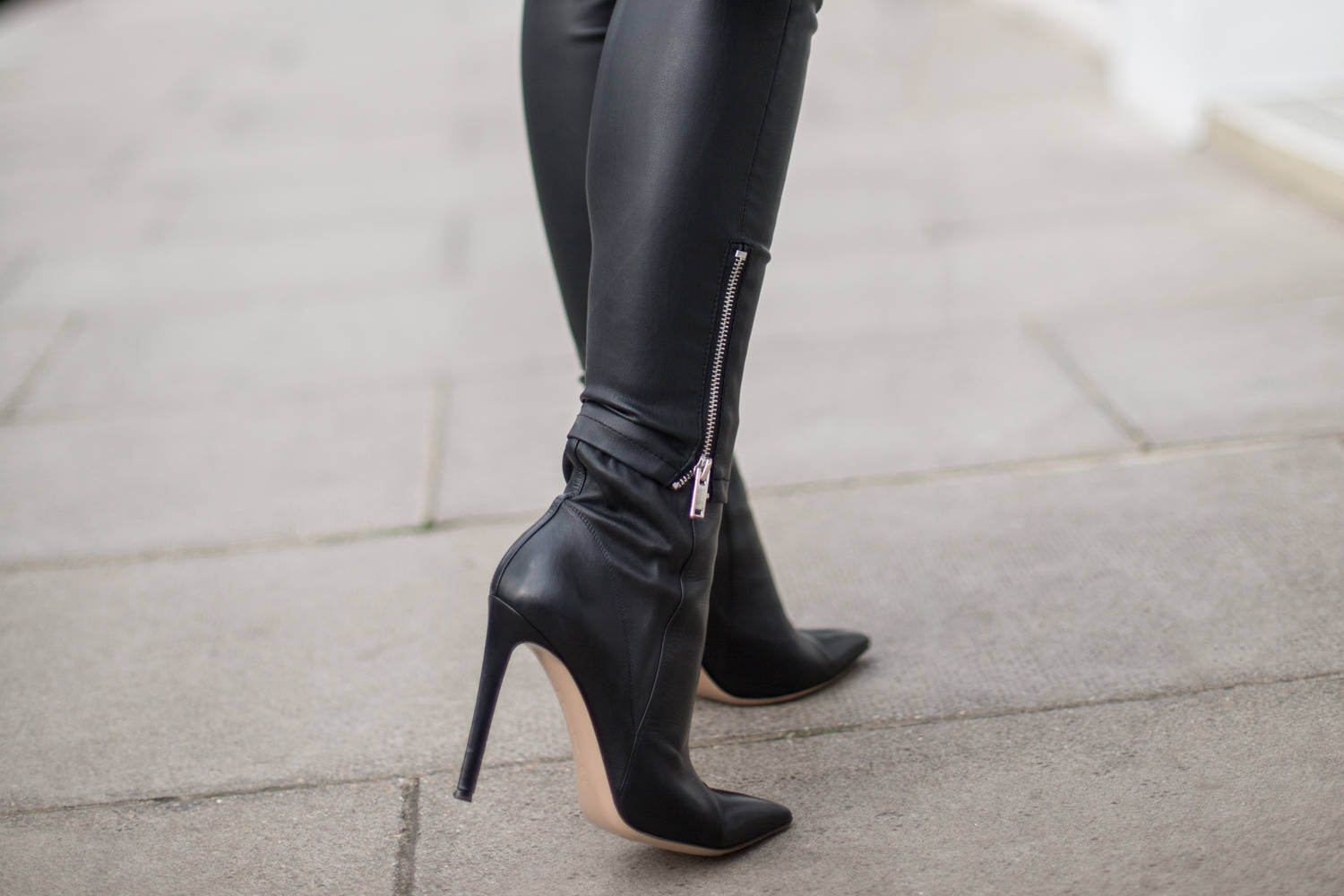 Day one of the madness and I kicked it off in true Lydia style, running late and in a complete flap Ubering across London in hellish traffic and a pair of heels that I could just about walk in. As I packed my suitcase the night before I realised that there was most definitely a theme, or should I say colour scheme to my outfit choices for this seasons Fashion week. Expect Silk nude hues from Joseph, Pleated brilliant whites from Unique at Lipsy and some stunning tailoring from Reiss and Jigsaw over the coming days.
This outfit was one of those outfits where you feel utterly comfortable. Channelling a little rock and roll with these leather trousers that are surgically attached to me at the moment, and contrasting completely with the structured collar of this beautiful Jigsaw cocoon coat, my hair in loose waves and a little dishevelled from all the rushing, but I was comfortable.  The heels are a beautiful gloss leather shoe boot from Gianvito Rossi that I picked up in the Harrods sale and am constantly trying to find excuses to wear, they make me feel extremely sexy as every good pair of stillettos should.
Photography by Joseph Galvin
[lem_title]THE HIGHLIGHTS[/lem_title]
I kicked off my show schedule with the beautiful catwalk presentation from Paul Costelloe thanks to PrettyLittleThing and I was smittened by the flowing sheer fabrics which sat along side classic boucle fabrics and dramatic hi-shine floor length coats. The hair was warn in a feminine half up half down style which was relaxed and lightly distressed whilst the skin was dewy and bright but the eyes were given a strong and powerful focus, all inspired by the modern day woman.