lfw diary | day four
23th February 2016

[lem_title]THE OUTFIT[/lem_title] I awoke on day 4 of London Fashion Week with optimism, I would be heading back stage at one of the most incredibly talented and intricate designers of Womenswear, Erdem. Today would obviously be a good day. There was so much optimism within me that I honestly believed I could bare my legs, in England, in February. I had well and truly lost my mind. But I had been itching to give this beautiful cream dress from my first expedition to Club Monaco on the Kings road for weeks and had chosen to save it especially for London Fashion Week, I would not let something so irrelevant as a bitterly cold start to the day, stand in my way. I lasted until around 12 in the afternoon and then swiftly made my way home to the warmth of my hotel room before heading into Soho for a bubble tea date, missing the Joseph show due to traffic and then on to dinner at our mutual favourite STK. It was almost the perfect end to the shows for this season for me. photography by Joseph Galvin. [lem_title]THE SHOWS[/lem_title] Heading back stage at Erdem was a pinch me moment. Regular readers will be aware of my love of feminine and delicate dresses the more frills, florals and embellishments the better and Erdem epitomises this perfectly. The collection this season encapsulated vintage Glamour with the quintessential frills and florals that Erdem do so well, encorporating heavy velvet fabrics, bibs and lace collars. The make-up, from NARS' Val Garland was reminiscent of Jean Harlow and 1930's Hollywood Glamour with fresh dewy yet pale skin thanks to the new Velvet Matte Skin Tint and NARS SKIN Luminous Moisturising cream and a 'Black Dahlia" stained red lip using a combination of 'Consuming Red […]
[lem_title]THE OUTFIT[/lem_title]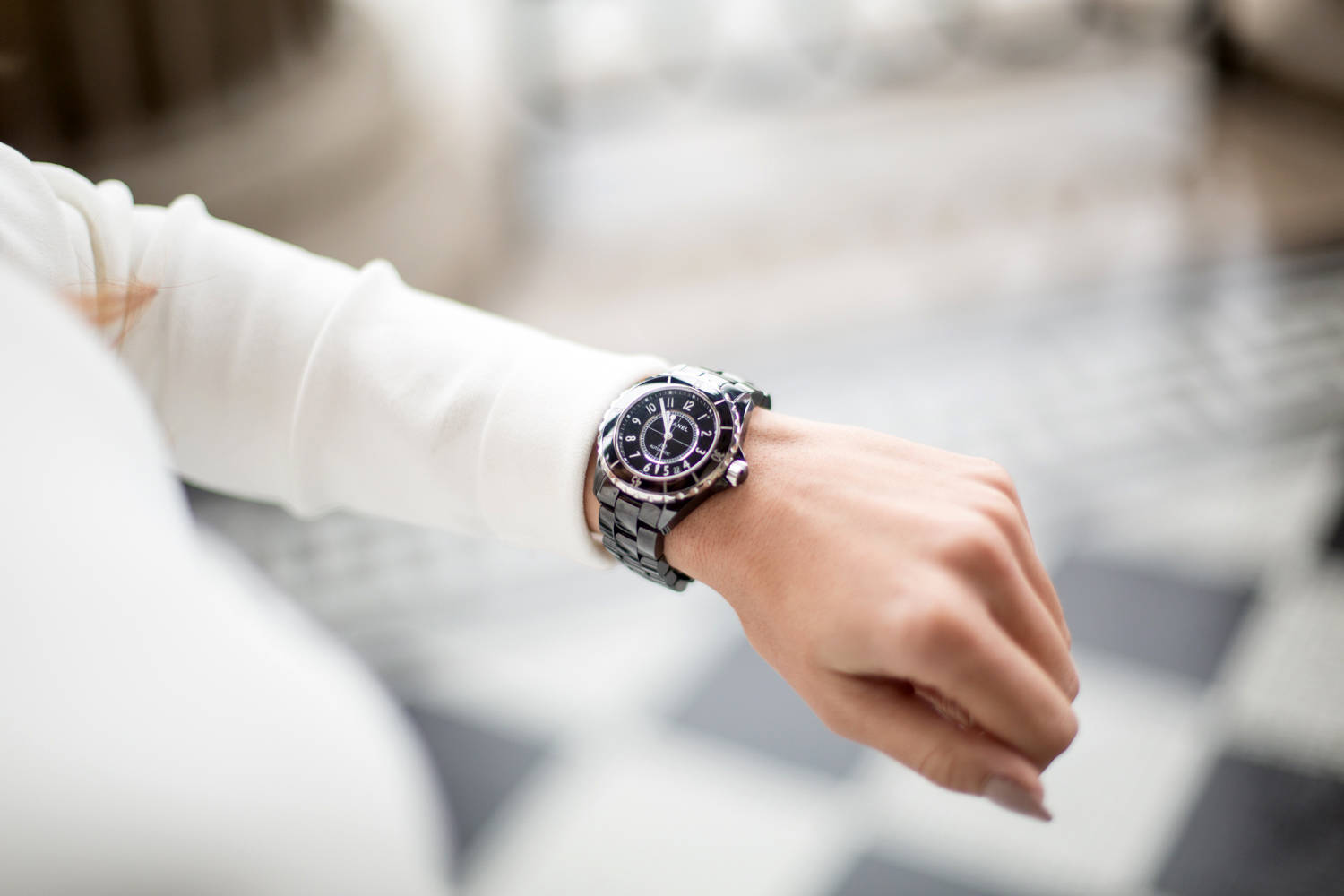 I awoke on day 4 of London Fashion Week with optimism, I would be heading back stage at one of the most incredibly talented and intricate designers of Womenswear, Erdem. Today would obviously be a good day. There was so much optimism within me that I honestly believed I could bare my legs, in England, in February. I had well and truly lost my mind. But I had been itching to give this beautiful cream dress from my first expedition to Club Monaco on the Kings road for weeks and had chosen to save it especially for London Fashion Week, I would not let something so irrelevant as a bitterly cold start to the day, stand in my way.
I lasted until around 12 in the afternoon and then swiftly made my way home to the warmth of my hotel room before heading into Soho for a bubble tea date, missing the Joseph show due to traffic and then on to dinner at our mutual favourite STK. It was almost the perfect end to the shows for this season for me.
photography by Joseph Galvin.
[lem_title]THE SHOWS[/lem_title]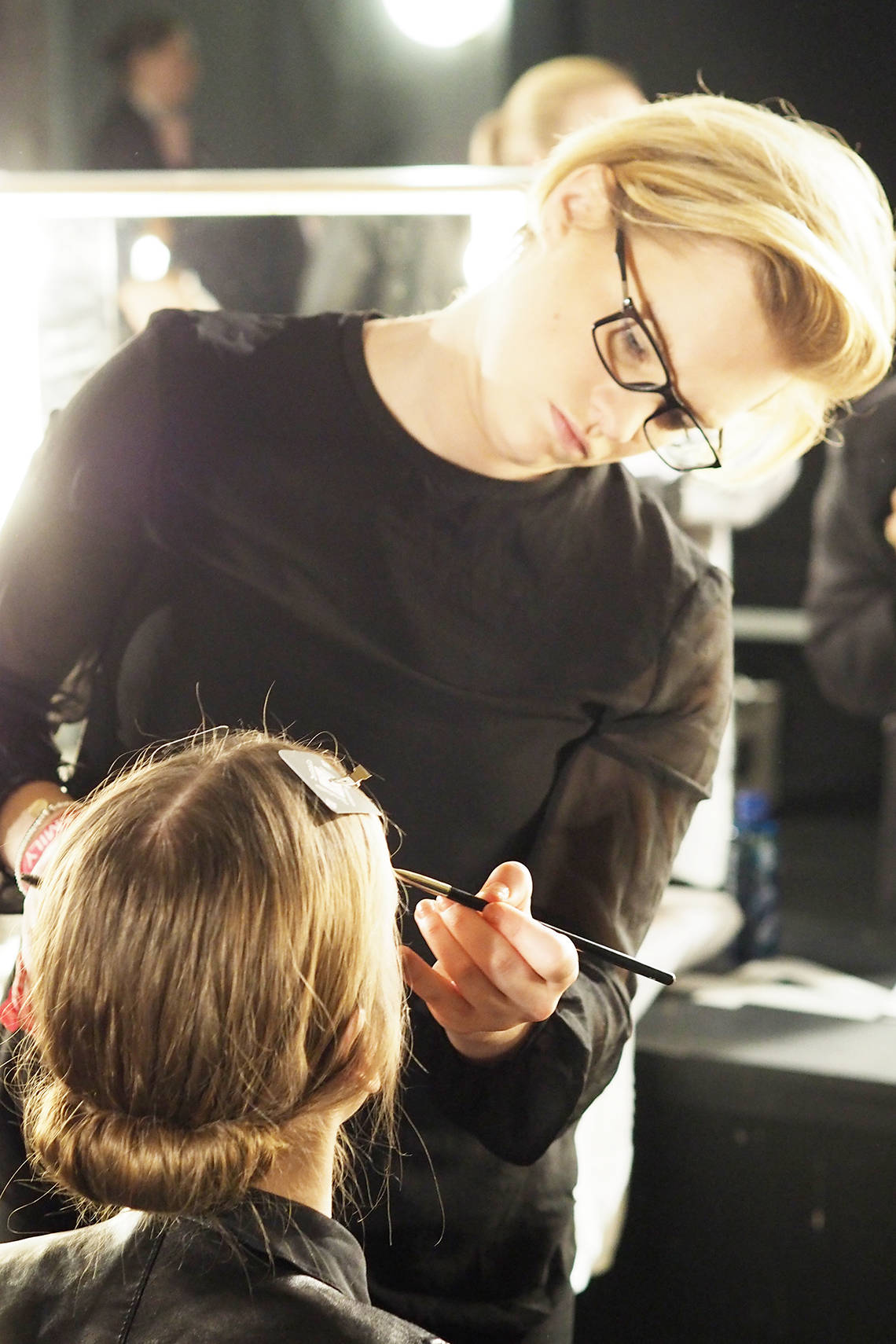 Heading back stage at Erdem was a pinch me moment. Regular readers will be aware of my love of feminine and delicate dresses the more frills, florals and embellishments the better and Erdem epitomises this perfectly. The collection this season encapsulated vintage Glamour with the quintessential frills and florals that Erdem do so well, encorporating heavy velvet fabrics, bibs and lace collars.
The make-up, from NARS' Val Garland was reminiscent of Jean Harlow and 1930's Hollywood Glamour with fresh dewy yet pale skin thanks to the new Velvet Matte Skin Tint and NARS SKIN Luminous Moisturising cream and a 'Black Dahlia" stained red lip using a combination of 'Consuming Red Velvet Matte Lip Pencil set to launch in AW16, Train Bleu Velvet Matte Lip Pencil and Toy Velvet Glide, again new for AW16. Brows were worn bare and bushy with the help of NARS Brow Defining Cream (new for AW16) and Oural Brow Gel.