kicking leaves in london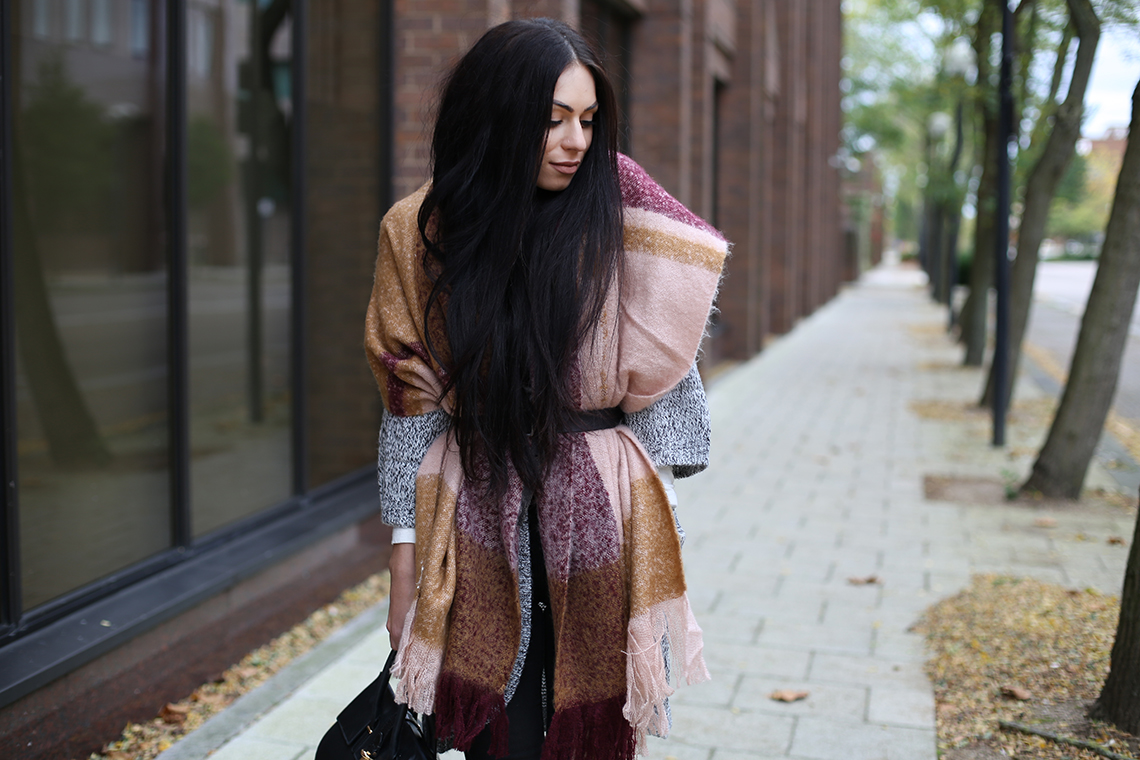 29th October 2014

I love taking little trips, even if it's just for a night. The experience of visiting a City and staying somewhere beautiful or exciting really gets my adrenaline pumping and today I'm off for a "Luxury Nights Sleep" in London. For regular readers, it's no secret of my struggles with sleep so to say I'm excited is the understatement of the century. With my bags packed beside me, I'm typing this from my favourite little coffee shop on the out skirts of London about to embark on a busy day before the event this evening. At this very moment I feel so blissfully happy, like I've come out of the other side of a really horrible place which I've kept secret for the last 6 months. I didn't think I'd ever be ready to talk about it but something is telling me that it's time to come clean. So as I sip my favourite dark liquid, it's time to put pen to paper (or fingers to keyboard) and update on where I'm at currently. This is scary! All the mystery aside, this has got to be my favourite Autumnal outfit to date (I have a feeling I'm going to say that more than once this season), I've started experimenting with layers and colours, I mean there's so many gorgeous deep reds and nudes on offer throughout the colder months, it seems criminal not to step out of my monochrome monotony. I'm totally embracing Autumn right now. Polo neck – &OtherStories     Cardigan  – H&M     Scarf – H&M     Jeans – H&M     Boots – Zara     Bag – Balenciaga     Belt – GAP On my lips is "Spice" Lip liner and "Honey-Love" Lipstick both from MAC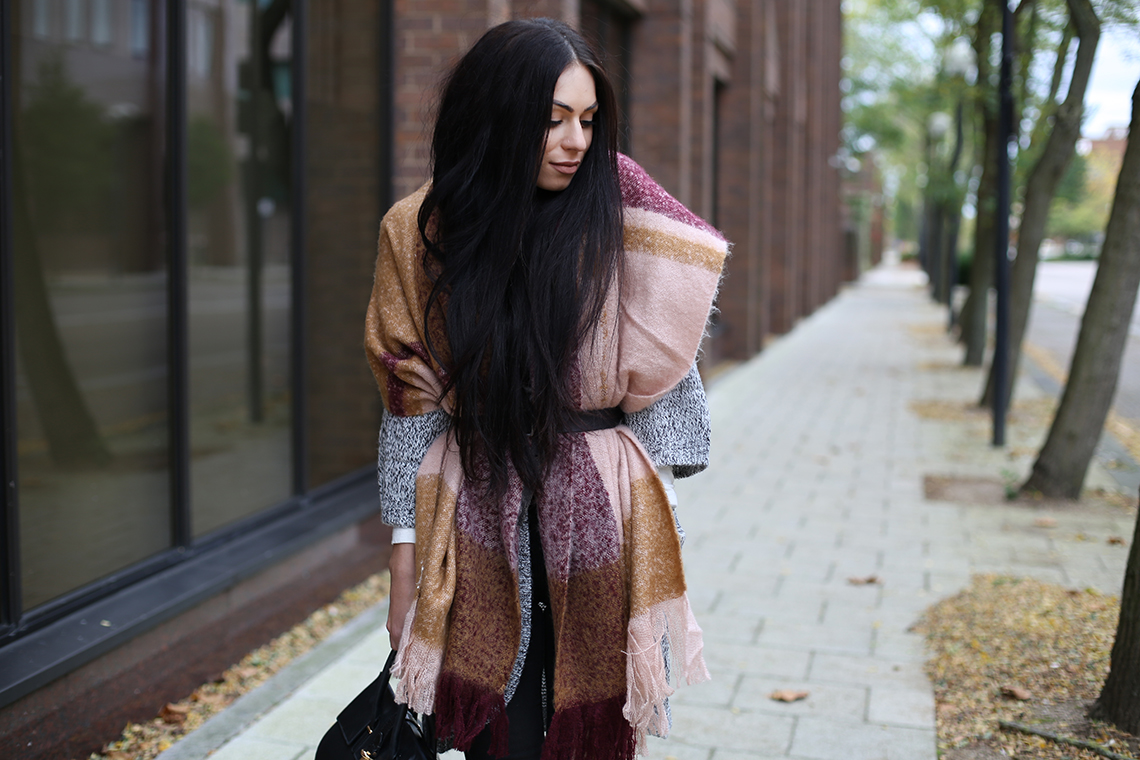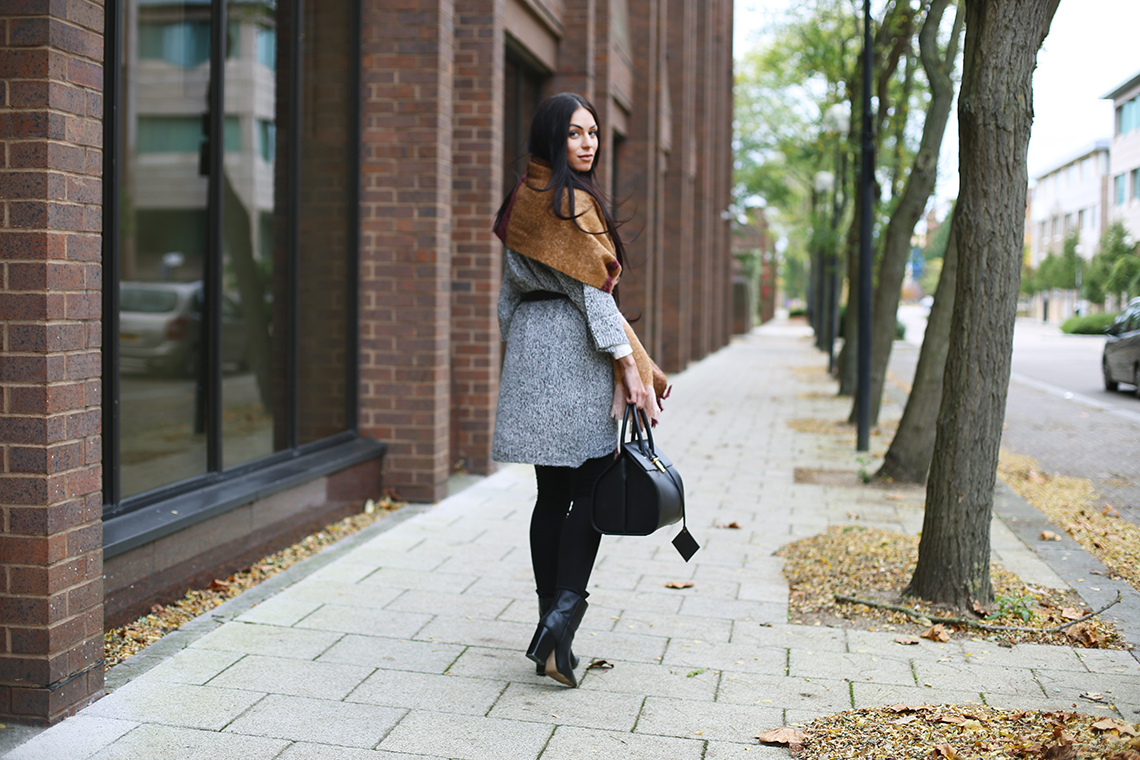 I love taking little trips, even if it's just for a night. The experience of visiting a City and staying somewhere beautiful or exciting really gets my adrenaline pumping and today I'm off for a "Luxury Nights Sleep" in London. For regular readers, it's no secret of my struggles with sleep so to say I'm excited is the understatement of the century.
With my bags packed beside me, I'm typing this from my favourite little coffee shop on the out skirts of London about to embark on a busy day before the event this evening. At this very moment I feel so blissfully happy, like I've come out of the other side of a really horrible place which I've kept secret for the last 6 months. I didn't think I'd ever be ready to talk about it but something is telling me that it's time to come clean. So as I sip my favourite dark liquid, it's time to put pen to paper (or fingers to keyboard) and update on where I'm at currently. This is scary!
All the mystery aside, this has got to be my favourite Autumnal outfit to date (I have a feeling I'm going to say that more than once this season), I've started experimenting with layers and colours, I mean there's so many gorgeous deep reds and nudes on offer throughout the colder months, it seems criminal not to step out of my monochrome monotony.
I'm totally embracing Autumn right now.
---
Polo neck – &OtherStories     Cardigan  – H&M     Scarf – H&M     Jeans – H&M     Boots – Zara     Bag – Balenciaga     Belt – GAP
On my lips is "Spice" Lip liner and "Honey-Love" Lipstick both from MAC