As we all know, I spend the better part of my life online – whether it is writing my blog for you lovely crew, video-documenting my life on Youtube, or simply taking a photo of Porter curled up next to me having a little nap, I am pretty much always online. And the platform that takes most of my attention? You guessed it – Instagram! I love Instagram for so many reasons, namely because it is the ultimate networking tool and lets me express myself creatively, but also it's such a great tool for discovering new brands. Brands that I would never come into contact with if I were roaming down the aisles of Harrods. Brands that are huge in other countries but have yet to penetrate the UK market. And honestly – I am totally here for it. Remember the days where there were those hot brands that everyone and their grandmother was wearing, you really risked wearing the same thing as someone else to a party. In the digital age that we live in today, we have so many more options… and the algorithms of our favourite social platforms are here to guide us (whether we like it or not).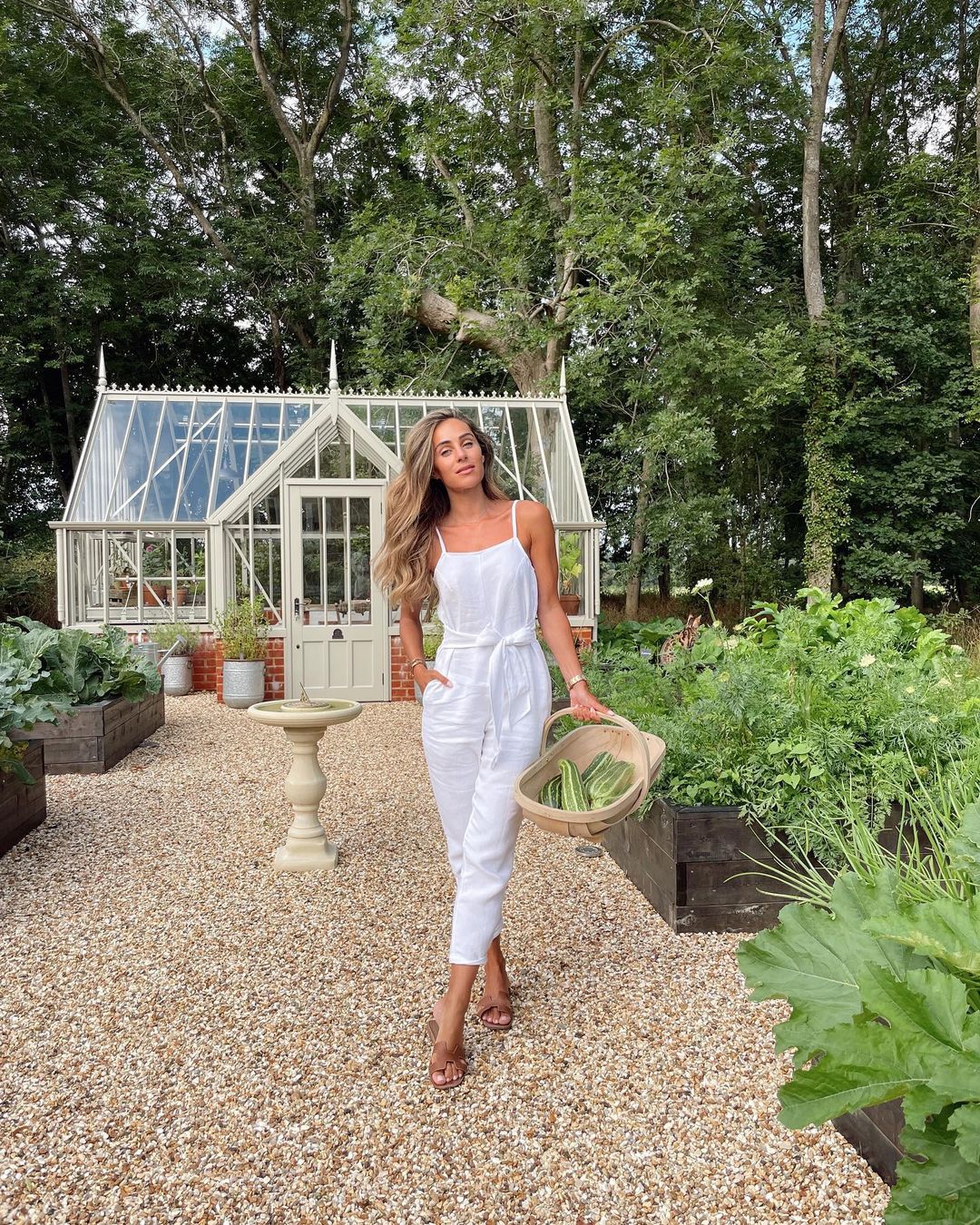 Swipe Up Culture
Ah the algorithm… sometimes I think it knows me better than I know myself (what a scary thought!). Anyone else feel the same way? Like – how did it know that I was looking to upgrade my car? How did it know that I was thinking about going away on holiday in Greece? It's all a very calculated mystery that very few people understand, and although it is slightly unsettling, I'd like to talk about the upside to algorithm marketing. What I can say is that the algorithm definitely knows what kind of clothing companies that I am interested in- it has taken into account that I am a Karen Millen fan, that I love Zimmermann, that I love a neutral palette, that I am partial to florals, that I loathe to pay for shipping, etc. So every brand that pops up on my feed is… well… perfectly tailored to suit my tastes. That's pretty cool, right? It saves me time, money, and introduces me to brands I have never heard of before. It's like having my very own personal shopper! The one drawback I see with Instagram shopping is that I sometimes don't *quite* trust the quality… I mean, there have been some disaster purchases where I open the box and the garment smells like harsh chemicals or the marketing seriously misled me on the fabric content. So how do we know which ones to choose? Without further ado, I have done the groundwork for you – here are some of the brands that I have fallen in love with on Instagram.
Brands I Have Discovered Online
Vita Grace: "Ethically made and cruelty free, produced in professional environments where all our workers are fairly paid with good working practices and conditions" – not only is this collection extremely 2021 with their values, but they make the most dreamy silhouettes that scream vamos a la playa.
Dissh: This gorgeous brand is run and led by women – how cool is that?? This Australian brand has an entire collection dedicated to linen. Honestly – say no more!
Audrey Leighton Vintage: Ever thought to yourself, "Oh if I could just go to a Parsian vintage market, I could find the perfect piece for this outfit"? Audrey Leighton does exactly this – except she navigates the aisles of the markets for you and finds the coolest pieces. Her newest collection launches in just under two months. Am I excited? Beyond. I have the espadrille sandals and the iconic wrap dress.
Leo & Lin: Their designs are fuelled by the "new era woman" – that is to say strong, fearless and confident. This collection takes fashion risks with fit and fabric, all while creating looks that are perfectly timeless.
Second Summer: They believe in making a trans-seasonal wardrobe that is made to last – and in a world of fast-fashion, I am desperate for some great clothing that will wear well. Airy and flowy silhouettes that will make you want to book your next holiday… quick.
Olana, Seasons by Stories: Comfortable – check! Pretty – check check! The new collection from the masterminds behind Stories Studio is Olana. Although there are just a couple of piece per collection, the fits are classic and great for so many body-types.
Shop My Favourite Instagram Brands