indulging your skin with luxury parisian skincare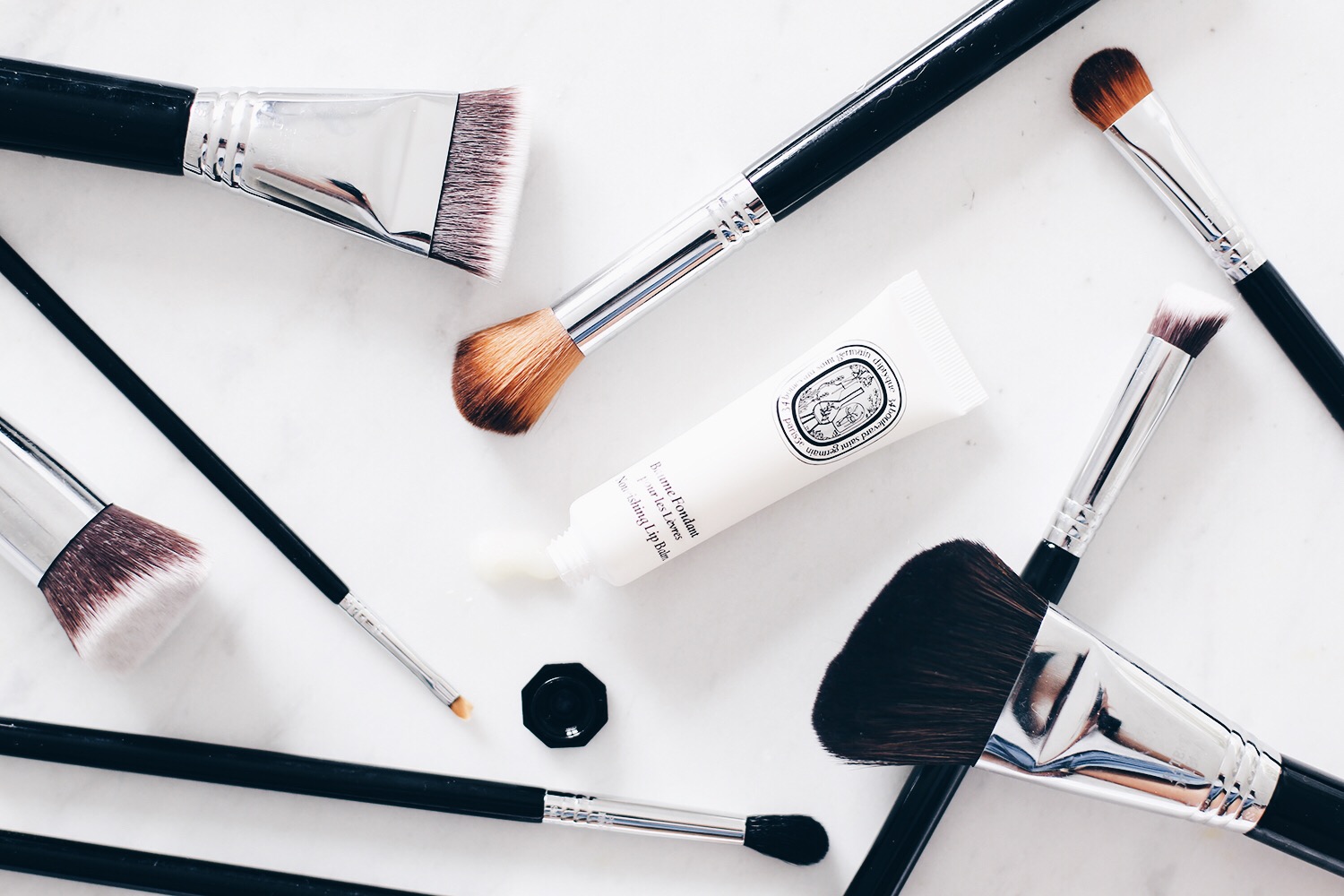 9th August 2016

You might recognise the branding from my Youtube videos, gently flickering in the background. Diptyque candles, for me are an essential within my home. From the moment we completed on our home I knew I wanted it to be filled with the scent of Vanille, Mimosa and Baies. "From the moment we completed on our home I knew I wanted it to be filled with the scent of Vanille, Mimosa and Baies." The fragrances are like nothing else, each one is able to transport you back to Parisian memories you were sure you had forgotten. But skincare, really? I wasn't so sure that a brand so iconic for their fragrances could translate. By Diptyque were about to prove me all kinds of wrong. [lem_title]POUR LES LÈVRES[/lem_title] Poppy Flower Oleate; to heal cracked, dry lips Sweet Almond Oil;  penetrates essential vitamins & nutrients deep into the skin Rose & Violet Waxes; leaving your lips smooth and soft The newly released 'Nourishing Lip balm' has a non-sticky formula, leaving behind a velvety soft finish to the lips which alone is enough to hail it as a handbag essential in its own right. But the ingredients, which are perfectly formulated for healthy nourished lips without any over baring or unsavoury fragrances. In fact, the subtle scent of rose with a hint of violet is absolutely delicious. Currently loving; scrubbing my lips with my favourite lip scrub and slathering on a layer over night. The result is a perfectly prepped and nourished pout. [lem_title]POUR LE VISAGE[/lem_title] White Iris Oleate; Radiance boosting for ultra smooth skin Sweet Almond Oil; Vital nutrients Meadow Grass Oil; "Adds a distinct, satin pillow-like dimension." case and point. Pastel Flower Oil; Ensures the skin is left feeling hydrated without […]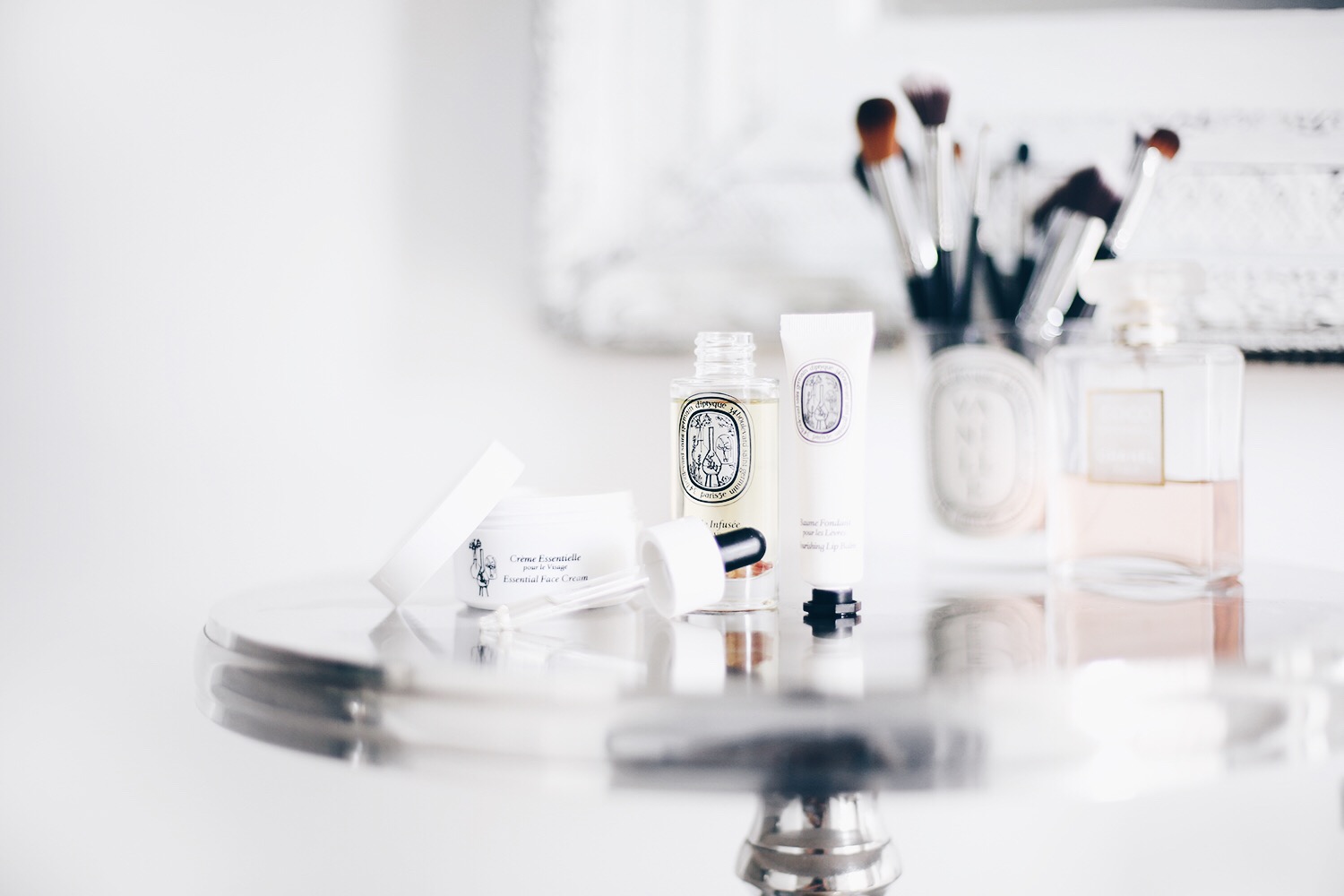 You might recognise the branding from my Youtube videos, gently flickering in the background. Diptyque candles, for me are an essential within my home. From the moment we completed on our home I knew I wanted it to be filled with the scent of Vanille, Mimosa and Baies.
"From the moment we completed on our home I knew I wanted it to be filled with the scent of Vanille, Mimosa and Baies."
The fragrances are like nothing else, each one is able to transport you back to Parisian memories you were sure you had forgotten. But skincare, really? I wasn't so sure that a brand so iconic for their fragrances could translate. By Diptyque were about to prove me all kinds of wrong.
[lem_title]POUR LES LÈVRES[/lem_title]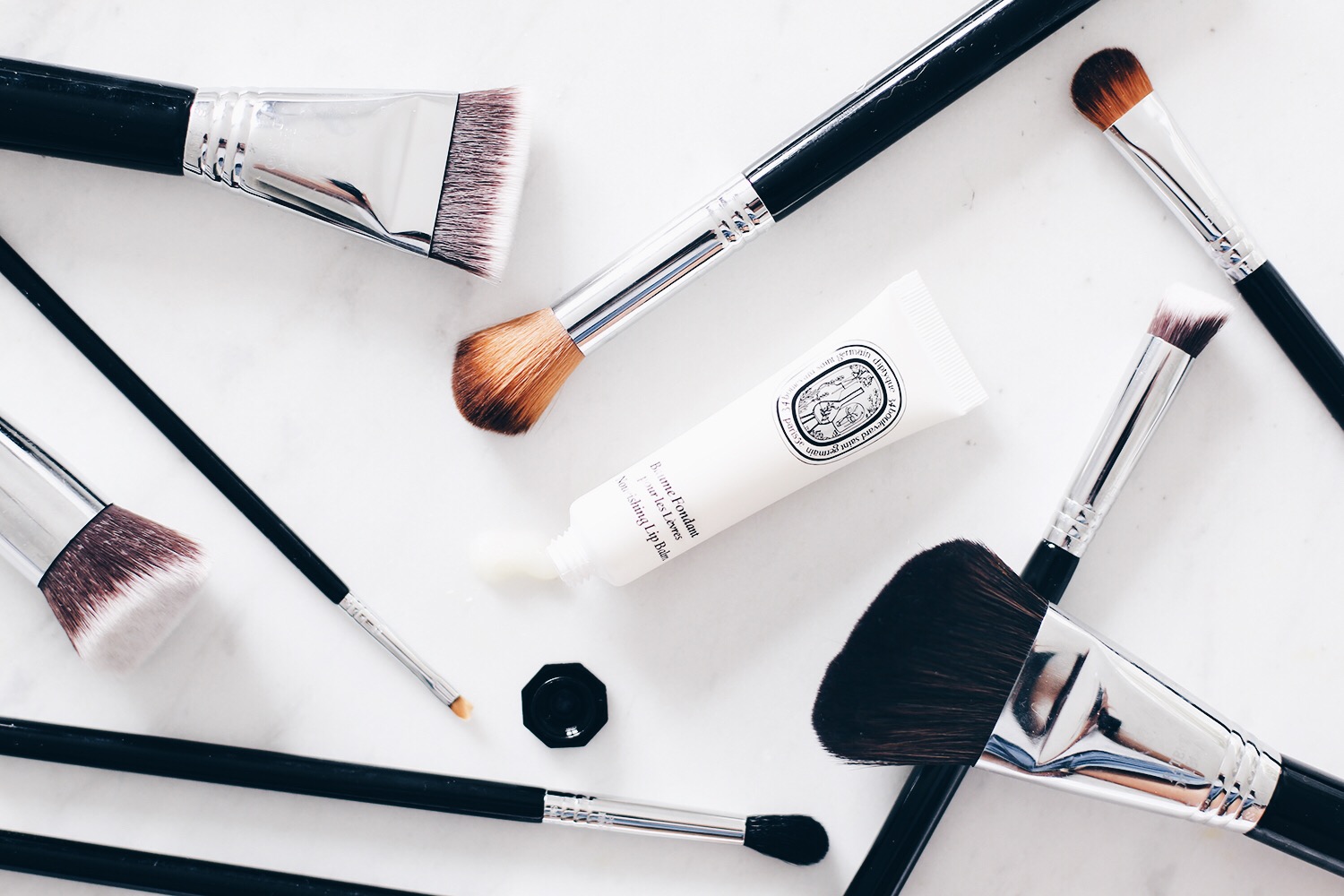 Poppy Flower Oleate; to heal cracked, dry lips
Sweet Almond Oil;  penetrates essential vitamins & nutrients deep into the skin
Rose & Violet Waxes; leaving your lips smooth and soft
The newly released 'Nourishing Lip balm' has a non-sticky formula, leaving behind a velvety soft finish to the lips which alone is enough to hail it as a handbag essential in its own right. But the ingredients, which are perfectly formulated for healthy nourished lips without any over baring or unsavoury fragrances. In fact, the subtle scent of rose with a hint of violet is absolutely delicious.
Currently loving; scrubbing my lips with my favourite lip scrub and slathering on a layer over night. The result is a perfectly prepped and nourished pout.
[lem_title]POUR LE VISAGE[/lem_title]
White Iris Oleate; Radiance boosting for ultra smooth skin
Sweet Almond Oil; Vital nutrients
Meadow Grass Oil; "Adds a distinct, satin pillow-like dimension." case and point.
Pastel Flower Oil; Ensures the skin is left feeling hydrated without oily residue
Facial oils are a way of life. You either get it or you don't and for the last eight years, I've got it, I've experienced it and my life is truly lost without it.
The healing, nourishing benefits of facial oils has allowed my skin to fully repair after life's difficulties. From day to day skin stresses to far more rigorous treatments, the healing benefits of facial oils are profound and my skin is noticeably drier, tighter and duller when I don't indulge in them. The "Infused Facial Oil" is currently the most beautiful of them all and its super light formula absorbs into my skin leaving behind a delicate, powdery rose fragrance of which oozes indulgence and effectiveness.
I should also note, it looks absolutely stunning perched on my dressing table.
[lem_title]POUR LE VISAGE[/lem_title]
Prickly Pear Flower Oleate; Replenishing antioxidant rich formula boasting Vitamin E & Omega 6
Orange Blossom Hydrosol; Revitalises the skin
Nasturtium Extract; Strengthens & Protects the skins epidermis
Blue Bonnet Extract; Stimulates & enhances skins radiance
Rich, in every sense of the word, this cream melts into the skin beautifully whilst cooling and revitalising the surface. I reach for this when my skin is in need, as it suffers with the British Summer from dry suffocating heatwave to tropical monsoon on a daily basis which strips my skin of natural oils, hydration and radiance.
The most muted and exquisite fragrance of them all, I like to massage into my face and drift off to sleep at night in a cloud of indulgence.